Nov 26 2012 10:24PM GMT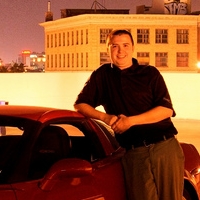 Profile: Dan O'Connor
Way back when Anonymous and lulzsec seemed to be running wild, it looked like law enforcement was not able to keep up with them or do anything to stop it. The attacks against Paypal, HBGary, Visa and Master card to name just a few. Not to mention the multiple pokes at the FBI every Friday.
From my perspective it seemed that they acted untouchable, and they almost seemed to be. After all of the targets they had hit there looked to be little response back. I am not sure if this made them a bit over confident in their abilities, or if that's how they always operated. But that is the thing about law enforcement in cases like this, they did answer back when they were ready and they seemed to hit hard.
There is now a long list of people facing trial, some were part of lulzsec and others just are associated with anon.
BBC has an update on a anonymous case here.
They laws for these kinds of activities are not like they used to be twenty years ago, law enforcement is catching up if they have not already and prosecution understands this for the most part very well.
To be completely honest in some cases I think law enforcement needs to rethink it's participation. I think that everyone can agree that sending a swat team for a nine year old girl that tried to download music might be a poor usage of resources. It makes me wonder how many people actually thought this was a good idea and how many in the group spoke up about taking a step back.