Mar 31 2012 12:05AM GMT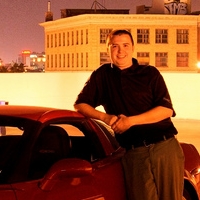 Profile: Dan O'Connor
I hate flying, I hate going through security have to open my pants in the middle of an air port because I have a rocking belt buckle. I hate tearing my bag open and have to fiddle with my laptop and camera then wonder what the last guy that had the loaner laptop was doing in his garage. That I really worry about I have worked around a lot of farms and worried about fertilizers setting off that sniffer becaus I know they use them still. I had all but given up wearing shoes with laces when I travel.
Then we got the body scanners oh how I loath those. I really do enjoy people who make a fuss about them, and I really enjoy the people the walk right past them when no one is looking.
Bruce did a great debate over post 9/11 security and posted his closing comment on his blog.
http://www.schneier.com/blog/archives/2012/03/harms_of_post-9.html
Did I mention how much I hate flying?