Jun 29 2010 11:26PM GMT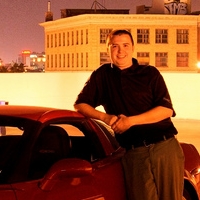 Profile: Dan O'Connor
Do you remember your first WinNuke?
I sure do, in 1997 when the code for WinNuke was floating around a Netscape and very blinkie and animated gif Internet.  At the time I was spending way to much time playing Tie Fighter and War Craft I or II, but I did find some spare time to mess with the WinNuke code.
I wish I had kept the code for the one that I was messing with, I remember the setup of being able to enter a whole subnet and not just individual hosts. Times where good and exploit code was simple!
I did find a link to what looks like the original code.
neil.franklin.ch/Info_Texts/winnuke.c
I think this a great example to do a walk through, take a look at the posted code. Part 2 is going to have a detailed step through.
Nothing like watching a whole lab of computers all going blue 🙂