Jun 29 2010 11:04PM GMT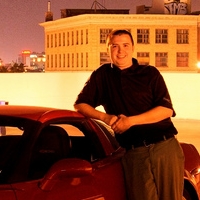 Profile: Dan O'Connor
I was checking some of my favorite places to get new exploits for meatsploit and I stumbled on a posting of the hackers manifesto!
That sure makes me thing, I tend to forget when life was like even before I had a modem and we and to move data around using our sneaker net.  That's when I found out that putting floppies in your pocket when its -40c outside does not really do much for you if you ever want to get that data back off!
It gets me all nostalgic thinking about the first BBS's I started to use, and the games that were on there.  Man do I miss dialing up and playing LORD at 11:45 and then sitting on the line until 12 so I could get a second turn.
http://en.wikipedia.org/wiki/Hacker_Manifesto