May 12 2010 9:37AM GMT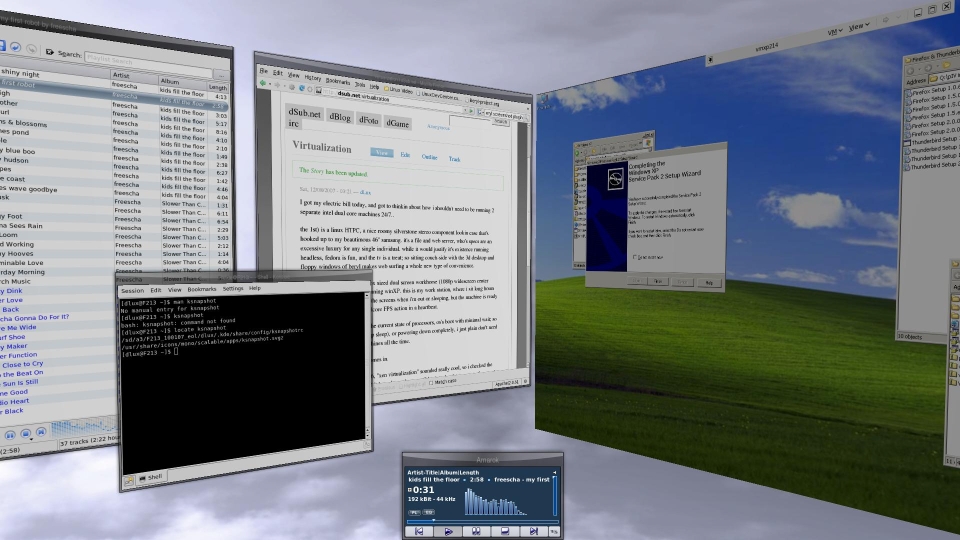 Aside from simply sounding cool, virtualization is the most efficient way to, well, be efficient: Server virtualization cuts down on how many servers you have laying around, desktop virtualization can cut helpdesk overhead and network virtualization helps keep it all organized without the messy wires getting in the way. Interested in having your cake and eating it too? Then check out these helpful blogs. Care to share your own virtualization goodies? Let us know in the IT Knowledge Exchange forums and hear where other IT professionals get their news, or e-mail me directly and we can add your suggestions to our list.
From the Inside: Editorial & User Blogs

Search Server Virtualization: Search Server Virtualization editors outline how industry changes and announcements affect how your company uses virtualization.
Virtualization Pro: SearchVMWare editors provide the grittier bits of the business side along with resources you need to check out.
Irregular Expressions: User Dan O'Connor reveals vulnerabilities and exploits while sharing virtualization tips and tricks.
From the Outside
Tired of reading? Get weekly updates podcast-style from the team at Search Server Virtualization or watch some (Virtualization) TV that won't rot your brain.
Melanie Yarbrough is the assistant community editor at ITKnowledgeExchange.com. Follow her on Twitter or send her an email at Melanie@ITKnowledgeExchange.com.