Aug 10 2011 10:01AM GMT
We've explored data-centers-in-a-box, but it seems the concept of modular data centers is gaining a bit of ground. Whether you're not sure what you'll need in the future or you're simply looking for a quick expansion, modular data centers could be what you're looking for. The most cited benefits of this method are cut costs and quick deployment. Sound familiar?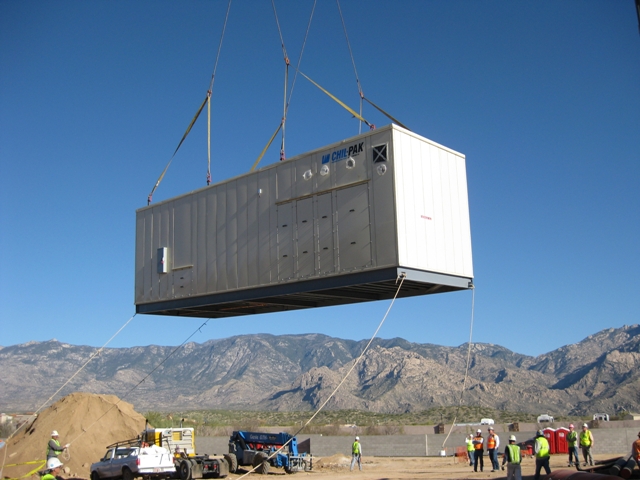 There are three main options or tiers of modular data centers depending on how quickly you're looking to deploy.
Tier 1: Pods. Choose a vendor, choose your gear, and have the neat little package delivered to your door and ready to go.
Tier 2: Prefabs. Similar to pods, except these can be built partially by the vendor before delivery, then finished on site.
Tier 3: Hybrids. For a company who has a clearer idea of what their needs will be in the future, you can choose a mixture of modular and traditional aspects of a data center.
Each of these options involves a lease of some sort, allowing the company quicker access to the equipment they need without sacrificing quality. But are customers sacrificing flexibility for speed? Because pods don't require the approval a new brick and mortar data center would, the decision can be a quick one. Just like with any decision to add hardware or expand your computing capabilities, there is a list of things you can't forget about no matter what form your data center takes:
Cord management: This should be a no-brainer whether you have a huge data center or a pop-up with one server in the parking lot. With the limited space provided inside modular data centers, you can't afford to let something as simple – and as hindering if done wrong – as cord organization go haywire.
Data allocation: Because space is limited, be sure that you won't need to access the hardware in your pod every day. If you store your pod down the street or in the parking lot, your employees will have to adjust to being productive in a completely new space.
Careful choosing a vendor: One of the major drawbacks is vendor lock-in, a concern anytime a company must rely on one company to provide a service. Be sure that you're covered by a company with sufficient customer service or be prepared to downsize at the drop of a cable.
Consider the options: Is expansion the best option for your company's needs? Before dropping the bucks and clearing out a space, be sure that virtualization or cloud computing aren't better fits for the data you're looking to store in that box. Understanding how short-term solutions like modular data centers fit into your long-term plans can save you time and money.
What are your thoughts on modular data centers? Are they just another fad that should be avoided? We'd love to hear from you in the comments section or via email at Melanie@ITKnowledgeExchange.com.
Melanie Yarbrough is the assistant community editor at ITKnowledgeExchange.com. Follow her on Twitter or send her an email at Melanie@ITKnowledgeExchange.com.