Mar 15 2011 1:10PM GMT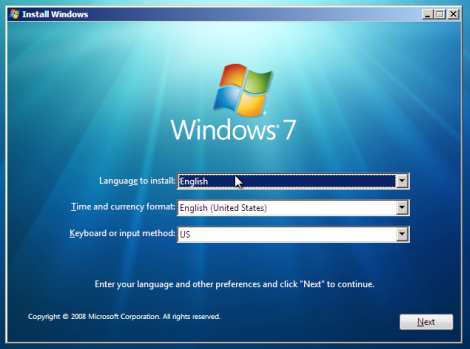 One of the first things to understand before deploying any new system, whether it be applications in the cloud or Windows 7, is that there are no quick fixes for hurting networks. That said, undertaking a move such as a migration to Windows 7 means an equal mix of planning, preparation, and deployment. The enterprise is taking the plunge all over, and it seems the reviews so far have been pretty glowing. These success stories did not happen without a certain amount of planning and work, so in order to experience your own, you should pull out the elbow grease.

According to The Register's Tim Anderson, the main challenges of moving to Windows 7 are as follows:
Hardware compatibility
Application compatibility
Migrating user settings and data
However, it is important to note that Windows 7 is the first version of Windows to run better on the hardware than its predecessor. According to Microsoft, Windows 7 requires 1 GB RAM and 1.4 GHz processors.
Anderson brings up another great point about moving to Windows 7 that may deter many enterprises from migrating everyone right away:
Figuring out how to retain user documents and settings is another key issue. There is no in-place upgrade from Windows XP to Windows 7, and there is no in-place upgrade from 32-bit to 64-bit Windows. Many administrators dislike in-place upgrades anyway, because there is more that could go wrong.

This means most Windows 7 deployments will be new installations, not upgrades, potentially wiping user data.
The smoothest transition for users is the zero-touch automated option with PCs managed by the System Center Configuration Manager. Starting with the Microsoft Deployment Toolkit, which includes documentation and links for download such as the Windows Automated Installation Kit, can ensure that you are better-prepared and informed as to the proper specs for your endeavor. Another plus of using the Windows Automated Installation Kit is the included User State Migration Tool, which allows the retention of user profiles and data that might be lost in the case of a new installation rather than an upgrade to Windows 7.
Like with any major upgrade or migration, it is in your best interest to create a plan before beginning deployment, complete with a backup plan as well as backups of all computers. Another perk of deploying Windows 7? If you're running Vista or 7, you can take advantage of Internet Explorer 9, released today.
Keep us updated on your migration progress, hangups, and successes in the comments section or send me an email at Melanie@ITKnowledgeExchange.com.
Melanie Yarbrough is the assistant community editor at ITKnowledgeExchange.com. Follow her on Twitter or send her an email at Melanie@ITKnowledgeExchange.com.