Mar 7 2011 4:00PM GMT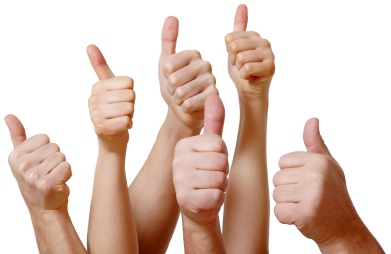 With enterprise IT's evolution comes the evolution of its operating system of choice, which for many is some flavor of Windows. Since Windows 7's release, there has been some hesitation to migrate across the board, with many companies still holding on dearly to Windows XP. It seems that those who have made the jump, or stuck their toes in the Windows 7 water, are pretty satisfied with the outcome. We polled some IT Knowledge Exchange members, and got some glowing reviews.

Stevesz and LynnMoon's companies are rolling the OS out gradually: as new PCs get replaced, they are equipped with Windows 7. The move hasn't cost LynnMoon's company too much more in training, she says, "It's been easy for the staff members to adapt to, so we haven't had to have major roll out training sessions like we do for certain upgrades." KFaganJr has had a similarly pleasant experience:
After all the chaos Vista offered I didn't think they day could come that I would be eager to replace my last remaining XP machines. The combination of Windows 7 and Server 2008 has really made a difference on how resources work together including printer deployment with GPO, remoteapp, remote desktop spanning multiple monitors, more appropriate local permissions.

I'm really happy with how seven handles devices and drivers as well. There are limited times when I need to, even on a fresh build, get drivers from manufacturers after running Windows Update. I prefer getting the latest driver from the manufacturer but it's nice to have the choice to take the time or not. 64bit driver signature enforcement can be a pain but overall a good experience.

Certainly anyone who adopted Vista company wide has much better things to talk about including the UAC, but I was lucky to have not been in that position.
Rakei loves the superiority of Windows 7 to Windows Vista (though I suppose a notepad is superior to Vista…): Windows 7 installs quicker than Vista, and there are major innovations in the user interface apparent in the taskbar, jumplists, and virtualized libraries. Though some clients are having trouble installing Windows updates, there are other features that win Rakei's favor: "It provides the native ability to interact with the entire system using multi-touch and gesture functionality, the first desktop OS to do so."
Lucky member Slack400's company skipped Vista completely and is migrating users directly from XP to Windows 7 Professional, including a pilot program, IT staff, and an entire site migrated in the past six months. It's not all hunky-dorey; he admits to having compatibility issues with existing production applications, and the UAC controls interfered with existing login scripts, necessitating the upgrade to Active Directory 2008 with better GPO and GPP control. His recommendations? Go with the 64-bit move now rather than holding out for the Windows 8 release.
Sixball's company upgraded to Windows 7 Professional 64-bit in order to add the new computers to the domain, which Windows 7 Home Premium is not capable. He doesn't have any major complaints: "The OS is stable, resource usage is minimal, and all of our applications run seamlessly." Guardian, in a similar position, was happy to report Windows 7 as a major success for his users. Any problems he's run into have mostly been on the vendors' side.
It seems, as far as IT Knowledge Exchange members go, that the Windows 7 upgrade, while not exactly pressing, is a smart move with many perks. Have you had a different experience? Let us know in the comments section, in the forums, or by emailing me directly at Melanie@ITKnowledgeExchange.com.