Aug 30 2010 10:03AM GMT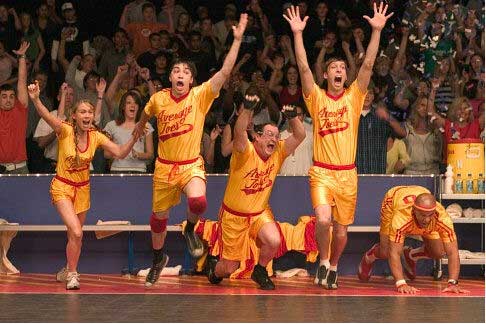 I'm reading through David Croslin's Innovate the future: A Radical New Approach to IT Innovation, and it provides me with a better picture of how IT departments should fit into businesses versus how they actually fit in. I'm reading the book in a non-linear fashion, and today I've stumbled upon what Croslin refers to as the "Big Bang Cycle of IT." Essentially it's one big, inefficient pendulum that swings back and forth between centralized IT and decentralized IT. It seems IT is the odd man out in businesses, but why?
Croslin points a finger at the odd man himself, the IT department. Insert another "but why?" here. Well, if IT considers itself an integral part of the product delivery chain, which Croslin says it is, it should be acting like it: "It is the supplier's responsibility to make sure the consumer understands what they are paying for and that the consumer is happy with the purchase." In other words: Speak up for yourself!
Though the general connotation associated with IT is that it's isolated work, troubleshooting and creating solutions in a locked, dark data center, that image is changing as budget concerns cause a dwindling of the IT population. As far back as 2004, IT World's Siobhan McBride said that "[t]o survive this transformation, IT executives will need to be able to manage business processes and relationships, rather than focus on technical expertise." But is IT any closer or better at managing business in addition to technical aspects?
Some tips from Croslin
1. Don't be afraid of a little PR: Be aware of how the enterprise perceives your IT department and position yourself as an innovator.
2. A little more PR: What's at the heart of PR? Why, spinning negatives into positives, of course! If there are inefficiencies in IT, document and communicate why they exist and how they can be improved. Rather than simply being the wet blanket, provide solutions to move forward and proof that you have the company's best interest as your own. Are budget cuts and layoffs hindering your ability to provide innovative solutions? Document staff changes along with changes in productivity.
3. Remain indispensable: Worried about your department or specialty being outsourced? Make it an impossibility not only by providing better solutions and products, but also by making your indispensability evident.
Want to go more in-depth with Croslin's advice for staying on top of your game in IT? You're in luck: Innovate the Future: A Radical New Approach to IT Innovation is this week's free IT book giveaway!
Melanie Yarbrough is the assistant community editor at ITKnowledgeExchange.com. Follow her on Twitter or send her an email at Melanie@ITKnowledgeExchange.com.