Sep 22 2009 9:07AM GMT

Profile: Michael Morisy
Recently, I came across Kevin Beaver's advice to define your job role:
The average network admin is having an identity crisis. Sometimes these IT pros are on top of the world with lots of responsibilities, then a few weeks pass and they're on everyone's bad side. Management has unrealistic expectations, and users, well, they love you and hate you – often at the same time.

Despite the up and down nature of working in IT, you actually have more power than you think to make positive changes in your job.
Kevin offers four practical steps for breaking through and finding a career you enjoy:
Find out what it is that you're really supposed to be doing.
Accept responsibility.
Set goals.
Raise the bar.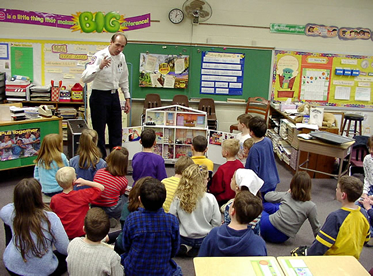 It was the first point I found most interesting: "Find out what it is that you're really supposed to be doing." It seems so obvious, but if you had to get up and give a presentation in front of a kindergarten class about what you do, would your boss describe your job the same way? In a former life, I had a job where I was supposed to be devising reports about audience reach, which I did. But I also volunteered around the small business to do tech support, build a website mock-up,  show someone how to do a mail merge … and none of that was in my job description. That's the sort of natural job evolution that happens all the time, and for a small, 6 or 7 person company, it's no big deal. But for larger companies, or if you're looking to make sure you have the right experience for the future, it might be best to make sure what your job is on paper matches what you're doing in the real world.
Have you encountered this slow, inevitable responsibility shift before? Did it end up getting in the way of your "real" job, or did it help you advance your career? I'd love to hear your thoughts, either in in the comments or at Michael@ITKnowledgeExchange.com.