Apr 20 2011 1:02PM GMT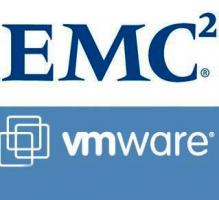 It's another victory for virtualization and cloud computing's diehard believers, and the technology industry in general. Trumping Wall Street projections, storage behemoth EMC's reported earnings today rose 18 percent over last year, ringing in at $4.6 billion. EMC majority ownership in VMware helped boost those numbers, with a 33 percent increase in the startup's revenue, announced Tuesday.
FBR Capital Markets analyst Daniel Ives told Reuters, "These guys are just in the right place at the right time. They are in the middle of what continues to be just a monster product cycle."
EMC chairman and chief executive Joe Tucci issued a statement that EMC's early and strong start positions the company well for "significant opportunity for long-term growth potential ahead." The company points at its "market-leading virtualization and information infrastructure products and services," such as its Symmetrix storage product and mid-tier storage products, as reasons for its tremendous growth in a down economy. Tucci also recognized EMC's unique position "squarely at the intersection of two of the most sweeping trends in IT – cloud computing and Big Data."
Is your company one of the reasons EMC and VMware are on the ups? Share your outlook or attitude toward virtualization in the comments section or send me an email directly at Melanie@ITKnowledgeExchange.com.
Melanie Yarbrough is the assistant community editor at ITKnowledgeExchange.com. Follow her on Twitter or send her an email at Melanie@ITKnowledgeExchange.com.