Aug 29 2011 11:30AM GMT

Profile: Michael Morisy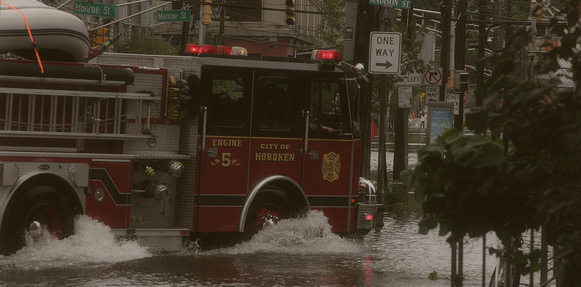 This year's attendees might be facing a little of both as they make their way to VMware's annual conference: Even as Hurricane-cum-Tropical Storm Irene was wreaking H20 havoc across the Northeast and canceling Sunday, Monday and even Tuesday flights, conference host Las Vegas was flirting with temperatures of 100 degrees Fahrenheit.
Fortunately, it looks like the conference won't be a wash: Virtualization Room/SearchServerVirtualization contributor Eric Siebert reported via Twitter that attendance was up to 10,000 paid attendees (20,000 total) from 6,000 last year. Look back to 2009, when attendance was dropping, and it might help one feel better about the state of virtualization adoption, the economy or simply the enduring appeal of Sin City. Either way, I think it's a win.
Among the 20,000 in attendance will be myself, Mr. Denny of SQL Server fame and a large contingent of top-notch reporters and editors from SearchVirtualization, already on the ground in force. Follow their coverage at SearchVMworld2011.com.
Michael Morisy is the editorial director for ITKnowledgeExchange. He can be followed on Twitter or you can reach him at Michael@ITKnowledgeExchange.com. Photo source is Flickr user rdmathers and licensed under Creative Commons.