May 10 2011 2:22PM GMT

Profile: Michael Morisy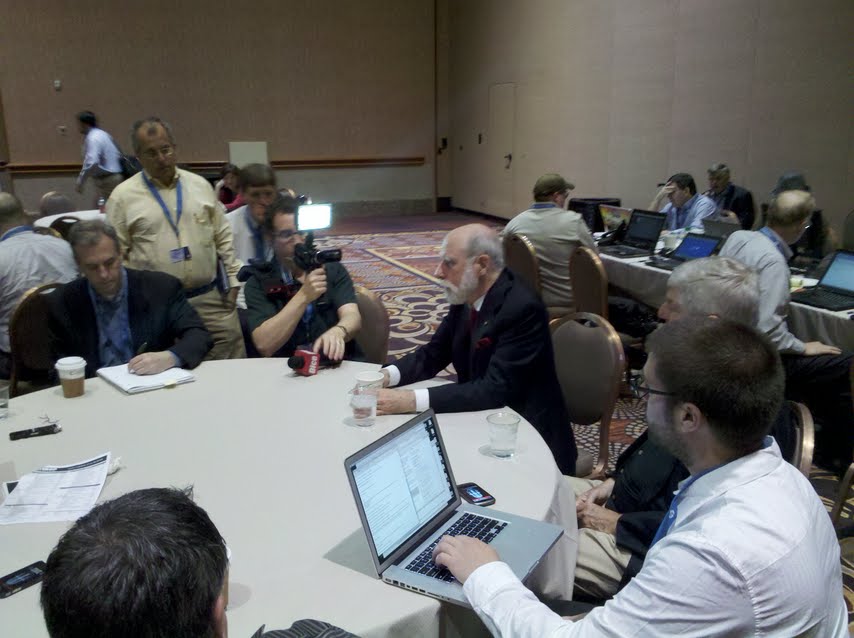 The father of the Internet had some tough talk for one of his progeny. In a roundtable after his Interop keynote, Vint Cerf – instrumental in DARPA's funding and guidance of the early TCP/IP protocol and currently a chief evangelist at Google – said cloud providers need to not only become better about giving companies and users access to their cloud data, but also in easily porting it from one platform to another.
The impetus to open up, he said, "always comes from users who say, 'I will not use this unless I can get it in an open way." There is hope, he said, drawing on the history of e-mail which slowly standardized while continuing to evolve over the years, but cloud providers need to be more creative about the opportunities that opening up could provide not just to users, but to the platforms themselves.
"Standards allow any cloud to view another cloud as if it were comparable," he said. When that happens, clouds could specialize in what they're best at: A great geolocating cloud, for example, could be given access to a real-estate database cloud only long enough to clean up and map the data. Getting to that point, however, is no small feat.
Cerf said that access controls and security rules need to be just as portable as the underlying information. "It's not just about moving data," he said.
Michael Morisy is the editorial director for ITKnowledgeExchange. He can be followed on Twitter or you can reach him at Michael@ITKnowledgeExchange.com.