May 3 2010 12:56PM GMT

Profile: Michael Morisy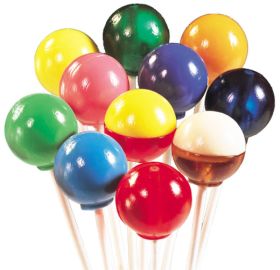 Too many desktop virtualization platform options, deployment choices and licensing paths might stimmying desktop virtualization. As CIO's Kevin Fogarty reports:
Desktop virtualization now comes in so many varieties that even vendors confuse terms referring to the flavors.

Market leader Citrix Systems, now working hard to expand virtual desktops into roles that the company hasn't traditionally filled, rolled out a version of its Xen Desktop solution last fall that allowed customers to choose any of six major delivery methods.

Competitor VMware is close behind, followed by Microsoft and a host of add-on vendors and open-source integrators offering similar approaches, bolstered from the other end of the client-hardware spectrum by thin- or zero-client virtualization products such as Pano Logic or NComputing.

Add to that the potential to stream apps to end users from external SaaS providers, access all or part of a virtual desktop from the cloud via platform-as-a-service, nestle a secure VM within an otherwise insecure personally owned iPad, smartphone or other gadget—and the choice gets very complicated, according to Chris Wolf, infrastructure and virtualization analyst at The Burton Group.
And while the rush into virtualized desktop and device OS's isn't fully on yet (some of Fogarty's aforementioned combinations aren't even available or projected to be available), desktop virtualization was gathering its fair share of buzz at Interop, the somewhat stodgy IT conference geared towards networking professionals I headed out to last week. The conference even had a whole track day devoted to desktop virtualization. Just sample the topic list and you can tell this is a serious technology:
Methodology for evaluating your user requirements and determining which technologies and combined approaches are best suited for your users' needs
A deeper understanding of the various approaches and architectures of the different desktop virtualization and application virtualization and streaming technologies
An independent look at the top desktop and application virtualization solutions