Mar 11 2010 8:59AM GMT

Profile: Michael Morisy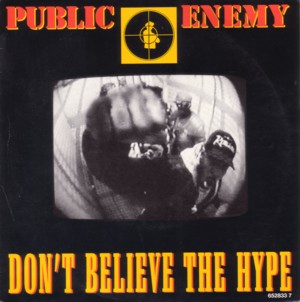 While it might make me a public enemy in some circles, I have to stand by my assertion that we haven't truly hit the age of the wireless office … yet. Josh Stephens, head geek blogger for SolarWinds, vehemently disagrees however, arguing it's time to cut the cord.
He makes some decent points about wired vs. wireless security, although I'd argue that while .11n brings some marginal security improvements, it really ramps up the security complexity and opportunity for misconfiguration, which even he fingers as the culprit in Ethernet security lapses.
Where Josh really goes off the rail, however, is cost:
Next let's debunk my buddy Michael's point about cost. With 802.11n you can run 30-40 users per radio which means fewer expensive cable runs and fewer wireless switches. Combine that with mesh technology and you may not even need to run cable to all of the APs. This cost calculator from Aruba Wireless shows some great examples of how much you save. Mike, buddy, have you priced the costs of having an office wired with cat-6 lately? Even if you go all redneck, like I'm known to do, and run, terminate, and patch the cabling yourself it's still incredibly expensive. In what universe is this not signicantly cheaper than a wired environment?
This is where he swallows the wireless vendors' bait hook, line and sinker. A calculator, put out by a wireless vendor, shows that their products are cheaper than a competitive technology? Shocker! The problem is that, once you dive into the real numbers, you're not going to stick 30 to 40 users on an AP, as Josh suggests. Sure, you could, and you could also use .11n to blanket a huge range, and provide throughput of 200 MBits/second, but it can't do all those things as once, which a lot of calculators conveniently forget.
Another fact they conveniently forget: Even with .11n now an official standard, compatibility between sanctioned .11n devices is very imperfect when you're talking about enterprise equipment. This means that no, you're probably not going to save on all those pricey wiring costs because something, somewhere will need Ethernet.
But don't take it from me: I tracked down Osaka Gas, hailed in 2007 by ComputerWorld's Matt Hamblen as the largest "all-wireless" office, to get an update on what they'd learned and accomplished since becoming a poster child for cutting the cord.
There were some surprises:
1. This case study for the all-wireless office wasn't then, and isn't now, "all-wireless"!
Osaka Gas' Toyoshi Matsumoto wrote to me:
We are using WAN for phones and PCs. Is that your definition of 100%? In fact we have NOT removed all LAN cables. Some fixed IP phones,  mainly used for receiving calls from customers or business partners are wired because the calls should be answered as the company not as an employee. Desktop PCs are also wired because they do not need mobility. Another use of wired LAN is the emergency use when WLAN gets unstable.
Three years as an all-wireless office, and a) It still makes more sense for some tethered IP phones b) Desktops are still wired and c) their WLAN still becomes unstable!
2. Toyoshi goes further, and says forget saving money simply by cutting the chord:
It's not necessarily appropriate to suggest that wireless itself contributes to cost saving or improving efficiency. In many cases of  introducing wireless LAN as a replacement of wired LAN, you cannot expect cost savings.
Corner any wireless vendor for long enough on the cost savings issue, and they'll invariably agree with this assessment. Sure, they have those nifty calculators Josh likes, but when you actually start computing the real totals, you're maybe breaking even, but just as likely paying more for the Wi-Fi privilege.
3. Compatibility problems persist. Toyoshi puts a gentle spin on this one:
We have been using Meru since the project started. We have also other products from vendors such as Cisco, Aluba (sic), etc., to identify similarities and differences among them to determine their compatibility to our environment, because wireless technologies and standards continue to advance.
But the fact is, any major wireless deployment that's dealing with more than students and their iPods has found the same compatibility issues. How often do you run into an Ethernet cord that isn't compatibility with your laptop, projector, or other device (except those devices, naturally, that don't have a port).
In the end, wireless is a great tool but it's not the panacea that the industry makes it out to be. As Toyoshi put it, "'Wireless' is a means, but not a destination." Don't believe the hype otherwise.