Jun 3 2010 3:16PM GMT

Profile: Michael Morisy

Every time I'm around tech-savvy lawyers, there's one topic that seems to draw more smiles and gleaming teeth than any other: Digital storage and the costs, compliance and complexity around it.
Data backup and recovery is difficult enough, but what really gets their chops gleaming is data discovery, also called e-discovery, which generally relies on a second set of data backups. As SearchDataBackup's W. Curtis Preston explains:
Basically the purpose of a data archive is not going to be met by a backup app. If someone asks you for specific emails, you're not going to be able to go to your backup system and ask that question. For example, let's say you have a full backup of Exchange every week for the last seven years. Then someone comes to you and says, "I want all of these emails with this word in them." What you're going to need if you want to extract this information with a backup application is restore the entire Exchange server and then extract out of that Exchange server the files that you need from seven years ago. Then you're going to need to restore Exchange again to seven years ago minus a week, and do that all over again and over again, and in this case, roughly 150 times. Then you're going to have to extract from it what you need. So doing satisfying archive requests with data backup and recovery software is something you'll only do once. You'll try it and then say to yourself, "We should have used archive software to satisfy this requirement."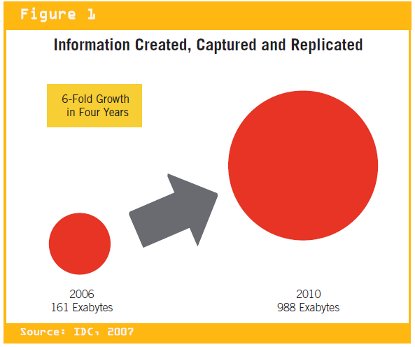 So not only is all your data being stored 4 or more times over on RAID disks, storage professionals need to coordinate with legal and compliance teams to make sure that the archival systems are up-to-date and ready-to-go, and they're rarely either, out of the box. That means it's a very good thing that storage prices have been shrinking over the years: As a study by IDG predicts, data production is booming, with an estimated 988 Exabytes of data being created this year. That means planning not only for the raw costs of storage but the expertise to make sure it satisfies all of the growing tasks our storage is called upon to perform. You can rest assured there is plenty of that earmarked to keep those lawyers well fed for years to come.
Michael Morisy is the community editor for ITKnowledgeExchange and formerly the news writer for SearchNetworking and SearchTelecom. He can be followed on Twitter or you can reach him at Michael@ITKnowledgeExchange.com.