Sep 24 2012 1:43PM GMT

Profile: Ben Rubenstein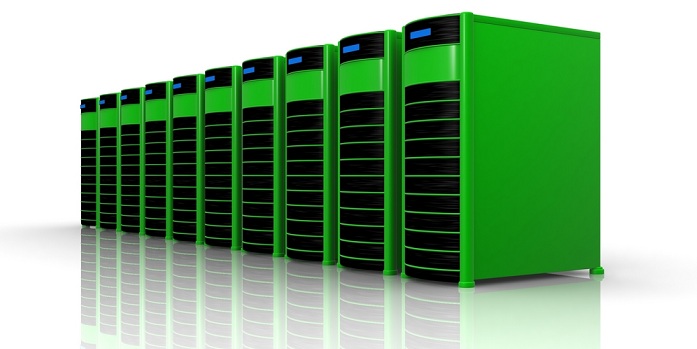 Green technology image via Shutterstock
Data centers are inefficient, unrepentant energy-sappers, and our obsession with cat videos is to blame.
That's one way to read James Glanz's recent New York Times article, "Power, Pollution and the Internet," the first in the paper's new series, "The Cloud Factories." The piece, based partly on a year-long McKinsey & Company study on the environmental impact of a "secretive" industry without much regulation, includes plenty of startling statistics (30 billion watts of electricity!) and provocative quotes ("If we were a manufacturing industry, we'd be out of business straightaway," says one unnamed exec).
According to the article, these offenses to efficiency are mostly driven by fear — fear of downtime, fear of failing to meet user demands, and by extension, fear of job loss.  As data processing requirements continue to mount, says the Uptime Insitute's Bruce Taylor,  "no one, absolutely no one, wants to go in that room and unplug a server." Of course, it could all be solved by the cloud — maybe.
The story has predictably inspired a flurry of reactions over the past day or so, with some supporting its basic premise, but many faulting it for misleading or incomplete reporting. Here are a few choice quotes:
Forbes contributor Dan Woods thinks that the article simply doesn't define its scope well enough. There needs to be a distinction made between Internet companies, which have made strides in energy efficiency, and traditional, risk-averse IT departments:
The bottom line is that the Internet companies are dying to save power. Their data centers are in effect the clouds that are referred to as a potential solution. Their data centers will be the first to have new, higher levels of utilization because it makes sense and saves money.
Rich Miller, of Data Center Knowledge, agrees that the article failed to tell the positive side of the data center energy story:
The last five years have seen dramatic changes in the way the largest data centers are designed and operated, as companies like Google, Yahoo, Facebook and Microsoft have vastly improved the energy efficiency of their server farms by overhauling their power distribution systems, using fresh air instead of power-hungry chillers ("free cooling") to cool their servers, and running their facilities at warmer temperatures.
Diego Doval (former CTO of Ning) worries about how the general public will respond (he breaks down all the incorrect assertions in a mammoth 5,000-word post):
There is one thing that the article covers that is absolutely true: data centers consume a hell of a lot of power. Sadly, the rest is a mix of half-guesses, contradictions, and flat-out incorrect information that creates all the wrong impressions, misinforms, and misrepresents the efforts and challenges that the people running these systems face everyday.
On The Verge, Tim Carmody suggests the article doesn't give enough credit to the genuine importance of the Internet in modern life. Uptime is essential not because users want to watch videos or play fantasy football, but
It's because that infrastructure powers our businesses, our schools, our police and fire stations, our banks and stock exchanges, and yes, our media. It's because those zippy data transfers help drive our economy, in the same way that the boom in turnpikes, canals, and railroads did 200 years ago.
On Slate's future tense blog, Will Oremus acknowledges the criticisms, but praises the piece for drawing attention to an important issue:
"[T]he cloud" is not some magical ether, but rather a network of big, power-hungry, polluting, and often wasteful physical data warehouses that store a lot of stuff we need but also tons of stuff we don't need. That may be obvious to those in the tech industry, but for much of the general public—a majority of which apparently thinks cloud computing has something to do with the weather—it's a point worth hammering home.
And then there are the Slashdot commenters.
What did you think of the article? Was it a fair assessment of the data center industry, or a simplistic view on a complex issue? Where do we go from here? Let's hear your thoughts. (Be sure to check out further thoughts from Taylor and other tech and energy experts in the Times' opinion section).