Sep 25 2012 2:15PM GMT

Profile: Ben Rubenstein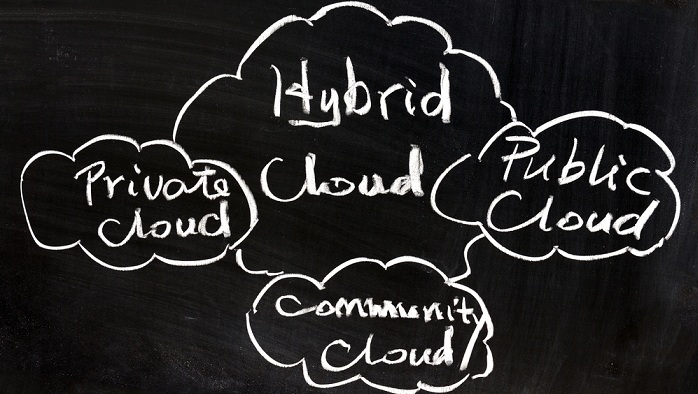 Hybrid cloud image via Shutterstock
By Brian Gracely (@bgracely)
While rapid technology changes are commonplace in enterprise IT, being able to shift IT processes or adjust IT skills is much more difficult. CIOs would love to be able to adapt their use of technology to keep up with every new business opportunity, but internal processes are often bottlenecks to that success. Finding new ways to increase the pace at which IT can keep up with business demands is always at the top of CIOs' goals.
For the last few years, we've heard many technology companies talk about how enterprise IT will evolve to deliver cloud computing services for their business. In most cases, these journeys to cloud evolution begin by modernizing internal data centers through virtualization and automation, creating a private cloud environment. Over time, as the need for new applications or business models emerge, a combination of private cloud and public ploud (Amazon AWS, Rackspace, Google, Microsoft Azure, etc.) services could be combined to create a hybrid cloud environment for the business.
While this model for cloud evolution has been favored by many organizations that want to continue to leverage existing skills and assets, a new wave will soon be coming at them as cloud providers (Amazon AWS, Rackspace, Virtustream, VMware, etc.) are all preparing offerings that would place their technology within enterprise data centers.
Amazon AWS – Virtual Private Cloud (VPC) connects internal Data Center resources with public Amazon AWS resources via VPN technologies.
Rackspace – Rackspace Private Cloud delivers similar OpenStack technology that is used in the Rackspace public offerings in a packaged bundle that can be operated within a private data center.  Rackspace provides deployment blueprints and optional support services.
Virtustream – xStream Enterprise Cloud delivers a software/appliance for enterprises to run in existing data centers. This technology aligns to their public Cloud services offering.
VMware – vCloud Connector – VMware currently offers the ability to connect vCloud instances from enterprise to cloud provider. In addition, at VMworld 2012, the company announced that it would soon begin shipping a version of its CloudFoundry PaaS platform that can be deployed and operated within an enterprise.
Microsoft – Microsoft has made several announcements over the last two years regarding an on-premise version of its Azure platform, but actual details of how and when this will be available have yet to materialize.
All of these offerings are attempting to create hybrid cloud environments that can be consistently operated, regardless of where the application workload resides.  Being able to adjust from existing, siloed IT operational models to more dynamic cloud operational models has been one of the challenges for many organizations.
The public cloud offerings have gained the attention (and revenues) of development groups looking for greater agility and availability of infrastructure resources. But these moves highlight that IT organizations (as a whole) are still more comfortable with on-premise resources in this stage of their cloud evolution. Cloud providers are attempting to capture that sentiment with these on-premise offerings, and all of these offerings could significantly increase the pace at which customers move their IT organizations to adopt cloud operating models.
These new offerings will not only offer more choice, but they may significantly disrupt how the underlying technology is acquired. VARs, SIs and traditional service providers must now re-evaluate their roles in providing value to IT organizations that once looked to them to help navigate the technology and process transitions within IT.
Will these new, hybrid operational models be the tipping point for CIOs that have previously struggled to evolve their internal processes to the faster pace of public cloud computing?
Brian Gracely is Director of Technical Marketing at EMC. He is a 2011/2012 VMware vExpert, holds CCIE #3077, and has an MBA from Wake Forest University. Brian's industry viewpoints and writings can also be found on Twitter (@bgracely), his blog "Clouds of Change," and the weekly podcast "The Cloudcast".