Oct 19 2015 9:17AM GMT

Profile: Michael Tidmarsh
Tags: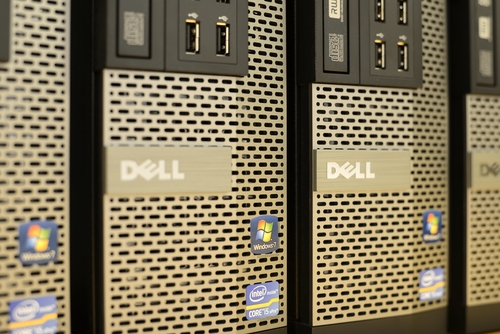 Dell image via Shutterstock
Are you more hopeful or concerned about the Dell-EMC deal? Check out what IT professionals think about the merger is this week's roundup.
1. Dell-EMC merger leaves IT pros hopeful or concerned – Carol Sliwa (SearchStorage)
As IT pros try to wrap their arms around the $67 billion Dell-EMC merger, some say it could spur change in purchasing plans; others predict little impact.
2. Dell-EMC acquisition leaves questions as Tucci steps away – Dave Raffo (SearchStorage)
When the Dell-EMC deal is complete, EMC CEO Joe Tucci will step away after 15 years on the job — leaving Michael Dell and others to carry on his legacy.
3. Dell swoops in as VMware hybrid cloud management improves – Trevor Jones (SearchCloudComputing)
The VMware hybrid cloud strategy took a step forward this week with improved transparency and feature consolidation in vRealize, despite being overshadowed by the Dell-EMC acquisition.
4. Dell networking portfolio fortified with EMC – Antone Gonsalves (SearchNetworking)
Dell's $67 billion acquisition of EMC is expected to create a networking portfolio suitable for large enterprises.
5. October Patch Tuesday plugs holes in IE, Edge browsers – Tom Walat and Tayla Holman (SearchWindowsServer)
Windows administrators have a relatively light month as Microsoft releases only six security bulletins for October.