Feb 27 2012 8:20AM GMT

Profile: Michael Morisy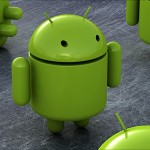 Once again, the IT Watch Blog is packing up its bags and reading to San Francisco for RSA, one of the security industry's largest conferences. This year, mobile device threats are front and center: As Rob Westervelt with SearchSecurity reported, one firm hopes to make a big splash by debuting a new Android-based attack. Mobile attacks are a continued focus this year not only because of new attacks but because of continuing trends: Knowledge workers continue to BYOD (Bring Your Own Device) leaving IT with less control and visibility even as more critical data is pushed out into more places.
Other hot topics this year are cloud security best practices and standard compliance issues. I'll be covering the most interesting sessions and news right here, but SearchSecurity will also be providing special RSA 2012 coverage with the site's editors out in force during the duration of the show.
Michael Morisy is the editorial director for ITKnowledgeExchange. Followed him on Twitter or reach him at Michael@ITKnowledgeExchange.com. Graphs copyright Asymco and used with permission.