May 13 2010 8:49AM GMT

Profile: Michael Morisy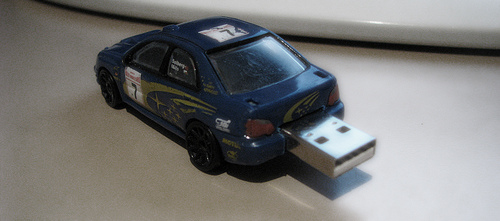 While VMWare's slimmed down, bare-metal server virtualization product ESXi has caused some amount of consternation among certain fans of the Linux console that its older, slightly heftier brother ESX offers, the lightened requirements have allowed some pretty cool virtualization tricks, as SearchServerVirtualization's Alex Barrett reported:
IT professionals on virtualization's bleeding edge have begun to experiment with a new method of deploying a hypervisor to a server: installing a slimmed-down hypervisor such as VMware ESXi on a USB flash drive or secure digital (SD) card.

…

"People will need to get used to a more ESXi way of doing things," said Simon Seagrave, the author of the virtualization TechHead blog. He uses the slimmed-down ESXi in his home lab and has grown fond of it.
Virtual-environment-on-a-stick! If you want to play along at home, VMInfo offers a handy, full-color PDF guide (Warning: PDF) while the popular virtualization blog Yellow-Bricks offers a handy guide that breaks down putting VMWare onto a USB drive into 13 (relatively) easy steps.