Sep 22 2009 2:39PM GMT

Profile: Michael Morisy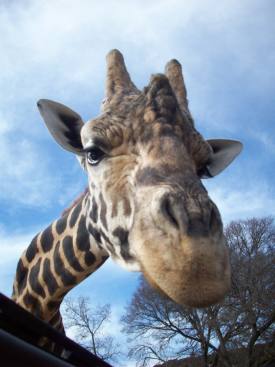 After my post asking whether your boss knows what you do for a living, I received an e-mail from a reader who recounted how taking a risk in extending his job description paid off later down the line, and I wanted to share it. The reader asked to remain anonymous. -Michael
My first IT job was as an RPG Junior Programmer at a large pharmaceutical manufacturer's Canadian office. I was given minor program maintenance tasks. One of them involved a small change in a daily sales report program. I had just completed a community college computer degree and was appalled at the report layout, which, among other problems, had a terrible case of what I call "column creep," i.e. many columns of figures with totals that didn't quite line up, so that by the time you moved across the page to the right-most columns, the total underneath the last column actually belonged to the previous column, and the last column total was alone in the right margin. It was ugly and hard to read, and related columns were not grouped together. I told the programmer I reported to that I could really improve this report and was curtly ordered to do what I was told and no more.
So I did, but I also asked around and was astounded to find out that this very poorly designed report was read first thing every day by all the office sales managers and every major company executive: It was the most visible of all the IT reports. So one day in the cafeteria, within the earshot of a sales executive, I told the IT manager that with a day or two of work i could make vast improvements to this report. After I left, the sales executive told the IT manager that he would welcome any improvement to this critical report.
This resulted in a series of initiatives assigned to me to find "low hanging fruit" i.e. fast and easy opportunities to improve IT reports, making them easier to read, better organized, and providing more relevant information. Our department began to be more responsive to user requests and my career got a huge boost because word got around that I understood and spoke the language of the business units, and that I could help them organize data into more usable information.