Mar 30 2010 6:00AM GMT

Profile: Michael Morisy
SQL injection attacks are a constant thorn in the side of security practitioners, claiming the dubious distinction of being the attack vector for the largest U.S. ID theft case ever. And while tools are arriving on the scene to help businesses root out potential problems before the bad guys do, there's plenty of attack vectors just waiting to be exploited. The latest case? An image floating around the web showing a, er, creative license plate cover designed to foil traffic cameras: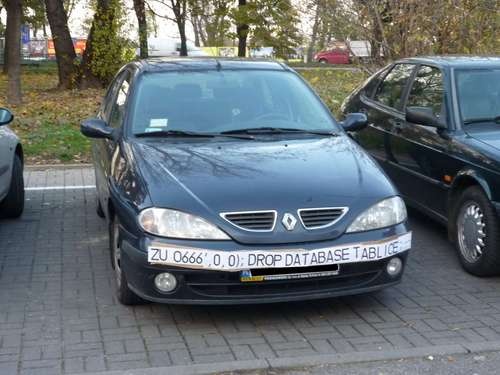 Will it work? Unlikely (see commentary on Gizmodo), but it's a good reminder that attacks can come from the darnedest places. It's also a nice throwback to the classic SQL injection comic from XKCD:


As if "smoker doors", weaponized e-mail and your own PC weren't enough to keep you worried.