Oct 29 2012 9:16AM GMT

Profile: Ben Rubenstein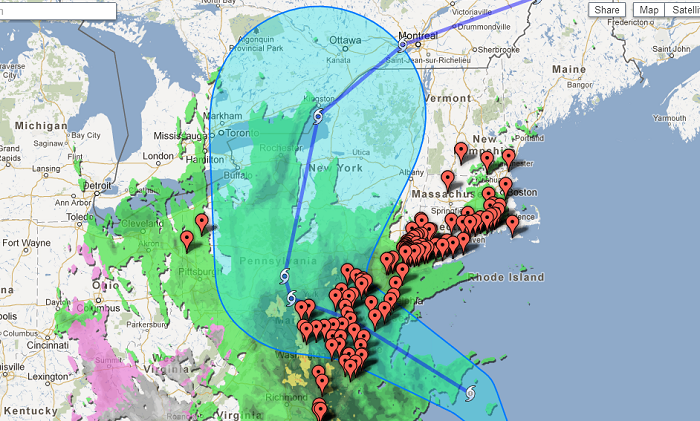 As anyone who lives on or near the East Coast of the U.S. (as we do here at ITKnowledgeExchange) knows, Hurricane Sandy is nearing landfall, with threats of strong winds, heavy rain and flooding in many areas. People are preparing by buying canned food, bottled water and batteries in bulk, moving lawn items indoors, and watching the Weather Channel around the clock (I prefer Google's handy crisis map mashup, seen above). Some say that power could be out for days in certain areas.
The storm could disrupt people's lives in many ways — and, like any natural disaster, it presents a real threat to IT operations around the country. How has your organization been preparing your data center for the storm? What kind of disaster recovery plan do you have in place? How has Sandy impacted your ability to provide service to your users?
We want to hear your stories. Share them in the comments below, assuming you have power — and stay safe!