Apr 27 2011 1:59PM GMT

Profile: ITKE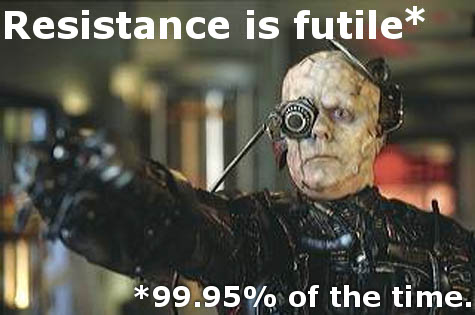 I meant to link this in my earlier piece, but the timing of this Industry Standard article was just priceless: IT's cloud resistance is starting to annoy businesses, published April 21, the same day as Amazon's EC2 outage.
David Linthicum's points are all valid and horribly timed:
The core issue is one of control and fear of the unknown. Although you'd think that many in IT would be innovative and fast-moving, I've found that most are in fact very conservative, risk-averse tactical thinkers. Cloud computing means loss of control, potential for risk, and an aggressive strategic shift.

There does need to be a balance between leveraging new technology willy-nilly without thinking about issues like security and lock-in versus digging in your heels. I hope that both business and IT find the balance. Otherwise, at least a few enterprises will find that the benefits of cloud computing have passed them by.
In the end, it's a matter of risk management, not risk aversion and certainly not cloud religion. For more smart perspectives, take a look at the last post's comments which pretty much nail it from both sides (including one from ITKnowledgeExchange's very own Eric Hansen).
Michael Morisy is the editorial director for ITKnowledgeExchange. He can be followed on Twitter or you can reach him at Michael@ITKnowledgeExchange.com.