Dec 29 2015 2:17PM GMT

Profile: Michael Tidmarsh
Tags: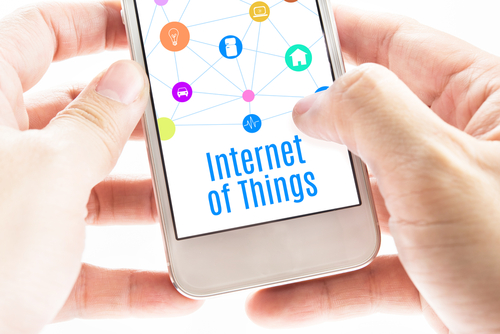 Internet of Things image via Shutterstock
By James Kobielus (@jameskobielus)
As we move into the new year, a new burst of innovation is remaking everything we see, own, use, touch, and consume.
Catalyzed by the Internet of Things (IoT), this new reality is what you might call "cognitive IoT," though adjectives such as smart and intelligent and nouns such as thing, sensor, device, endpoint, edge-node, and agent are also commonly used to refer to this phenomenon.
At heart, it's all about physical objects that "think," or, rather, everyday items that incorporate semi-autonomous agents that leverage machine learning and other cognitive IoT technologies to automatically sense, reason, and learn from fresh unstructured data. The data processed through cognitive IoT analytics will include whatever the devices collect locally and whatever they can fetch from the cloud.
In 2016, we'll see an acceleration of the trend toward embedding of cognitive IoT–based digital assistants into every conceivable product, be it physical or virtual. These assistants will be infusing the enabling technologies of online civilization—including speech recognition, image matching, natural language processing, pattern sensing, semantic search, and contextual question-and-answer—into every application. They will enable continually contextual IoT-based "next best actions" in everything we might do on our smartphones, in our smart cars and buildings, and with our smart appliances and infrastructures. And they will enable this practical magic both in cloud-based applications and, to varying degrees, in intermittently connected IoT usage scenarios.
As we push deeper into 2016, cognitive IoT will become the dominant new "secret sauce" that designers add to products of every variety. Signs of this growing trend are everywhere:
For those of you still evaluating how cognitive IoT might add value to your products or operations, here's an informative slide presentation that provides context on this trend. And here's a recent blog by Chris O'Connor to bring you up to speed on IBM's plans for cognitive IoT, leveraging Watson cognitive technology.
By the end of 2016, you'll have trouble finding a creative designer, engineer, or manufacturer anywhere who isn't already building cognitive IoT capabilities into their products (physical or virtual) or who doesn't have plans to do so before the end of the decade.