Apr 12 2011 3:30PM GMT

Profile: Michael Morisy
John Chambers is a fascinating character in the history of Silicon Valley. He's one of the longest-serving tech giant CEOs (since 1995), helping grow Cisco from a billion in revenues to $40 billion, and at one point making it the most valuable company in the world.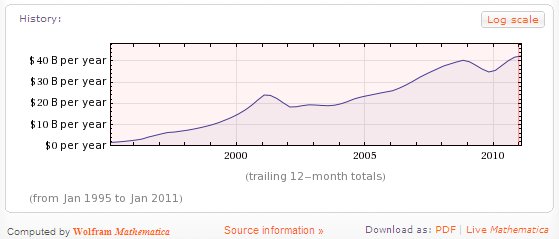 But today, he very publicly addressed what he saw as one of his recent missteps: Betting big on the consumer market. In a statement sent to employees yesterday, and released publicly today, he wrote:
That said, today we face a simple truth: we have disappointed our investors and we have confused our employees.  Bottom line, we have lost some of the credibility that is foundational to Cisco's success – and we must earn it back. Our market is in transition, and our company is in transition.  And the time is right to define this transition for ourselves and our industry.  I understand this.  It's time for focus.
With that announcement came the news that Cisco was shutting down its highest profile consumer-friendly acquisition in recent years, Flip Video. As the New York Times reported, the move is "a retreat from the consumer market" only two years after Cisco invested $590 million in the purchase. While the move is being painted largely as an acknowledgment that higher quality cell phones are replacing the ultra-simple video recorders, I think the truth runs a level or two deeper: Cisco thought it could do it all, re-branding itself as The Human Network, with a completely decentralized command structure meant to seize opportunities, but some of those opportunities were simply high-profile distractions. Sure, if the gamble had worked out, Cisco would have been a dual-giant of both consumer and enterprise, but history tends to show that's a tough chasm to bridge.
So now Cisco goes back to the decidedly less sexy half of its premise, the network plumbing, which puts it in a much more profitable position: They will now no longer need to gamble on which Internet-enabled technologies will win, because as long as someone wins, they will be there to power the next revolution.
Michael Morisy is the editorial director for ITKnowledgeExchange. He can be followed on Twitter or you can reach him at Michael@ITKnowledgeExchange.com.