---
December 22, 2009 11:54 AM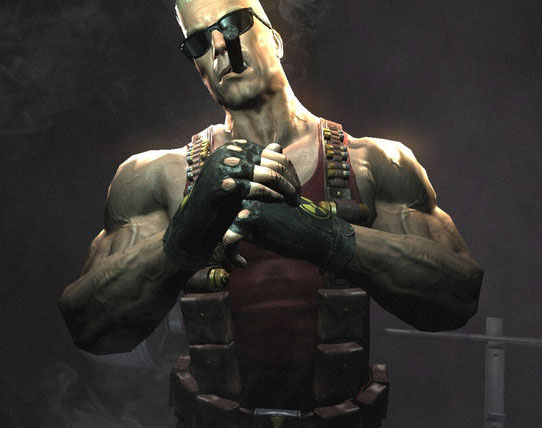 Wired Magazine has put together a comprehensive look into what went wrong with Duke Nukem Forever's development, detailing how what should have been a home run became one of the most infamous cases of vaporware ever through a series of mismanagement steps and missed deadlines.
The primary culprits?
A generous budget
An unclear destination
Endless pursuit of the latest bright shiny objects
An understaffed team
Have you seen these factors de-rail any IT projects? I'd love to hear in the comments, or privately at Michael@ITKnowledgeExchange.com. Hopefully the Duke's sad demise can save others the same fate.
December 22, 2009 9:21 AM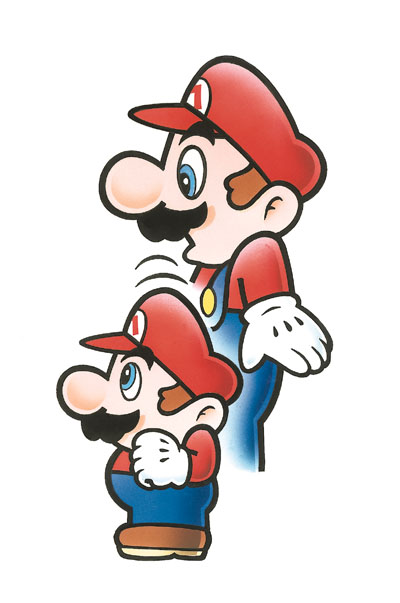 The Spiceworks team has been hard at work on some presents for system administrators in medium-sized businesses hoping to get better control of their network: The free network monitoring package doubled the size of networks it officially supports from 500 endpoints to a 1,000.
As an added bonus, in the spirit of universal good will towards man, the tool now supports user-generated language packs that span the globe.
This isn't the first time 500+ endpoint companies can use Spiceworks: The tool didn't have a hard-limit set in. But Jay Hallberg, a co-founder and VP of marketing, said that the company decided to roll out support for some of the most-wanted features by their larger user bases.
"We looked around our userbase and found a lot of people with over 500 devices and 500 employees using Spiceworks quite successfully, and they asked for features that were more important for networks their size, so we added those," he said.
Those feature sets primarily focused around improved:
Network monitoring and inventory support
More sophisticated features for helpdesk employees
More real-time monitoring
Read the full press release on Spiceworks 4.5 update yourself, and let me know any stories, success or otherwise, you've had with the tool in the comments or at Michael@ITKnowledgeExchange.com.
---
December 17, 2009 4:35 PM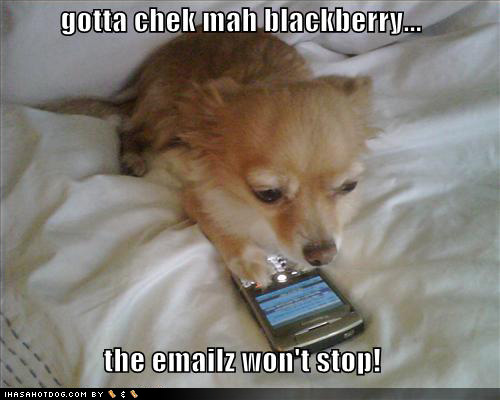 When you're a BlackBerry user, you make a deal: You get speedy e-mail, good battery life and, every once in a while, your service just won't work*. It happened again today, but as CEO Mike Lazaridis once explained, RIM has had 99.85% uptime. That's just a bit over an hour a month if you average it out (check uptime calculations yourself).
Sure enough, today another BlackBerry outage hit, with one commentator stating it was an "epic" failure for the device line. But is it truly an epic fail?
Once we cut out definitions that have to do with literary or heroic qualities, we're left with the following definition of "epic":
Surpassing the usual or ordinary, particularly in scope or size:
RIM's BlackBerry outage today was certainly large, certainly obnoxious in both scope and duration, but, as far as RIM outages go, it wasn't surpassing the usual. If only it was an "epic" fail, than maybe BlackBerry users wouldn't have to take these outages as part of their deal to get fast e-mail.
*Some corporate customers are exempt, as their mail is routed over BlackBerry Enterprise Server.
---
December 17, 2009 6:40 AM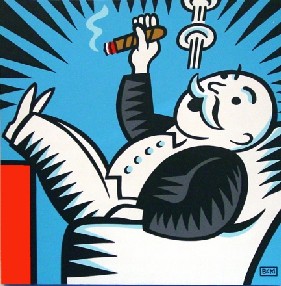 Intel discovered you can have too much of a good thing when the FTC came a knocking, suing the chip giant for "a systematic campaign to shut out rivals' competing microchips by cutting off their access to the marketplace." You can read the FTC's statement regarding the suit against Intel yourself, but it isn't pretty:
According to the FTC complaint, Intel's anticompetitive tactics were designed to put the brakes on superior competitive products that threatened its monopoly in the CPU microchip market. Over the last decade, this strategy has succeeded in maintaining the Intel monopoly at the expense of consumers, who have been denied access to potentially superior, non-Intel CPU chips and lower prices, the complaint states.
The FTC goes on to state that advances by AMD and other competitors in GPUs are now threatened by similar shenanigans, and it will not stand.
While the news hasn't knocked Intel's stock completely off the charts, it's certainly given a boost to competitors like AMD over the past few days: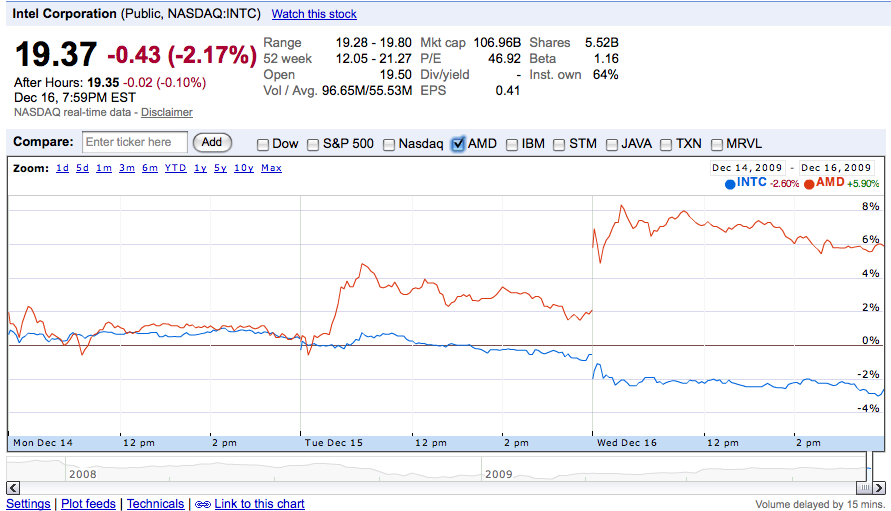 And other competitors, like Nvidia, aren't above celebrating either, as All Things Digital's John Paczkowski reports, quoting a memo from Nvidia's CEO Hsun Huang:
The U.S. government announced today that it has filed an antitrust lawsuit against Intel. This is an action the industry needs and one that consumers deserve. And it's one that can completely transform the computer industry.

The facts are clear. The FTC has charged that Intel has used its monopoly illegally to stifle innovation, to keep prices for their products inflated, and to unfairly block competitors. The FTC believes that millions of consumers have paid more and received less quality in return–and that companies and their employees have been forced out of markets where Intel has been threatened.
Before Huang & Co. put their party hats on, however, a little perspective might be warranted: While this case has been fast tracked already, it won't be heard by the FCC until September 15, 2010, giving Intel's legal eagles plenty of time to prepare. And they already have plenty of experience, as ITKnowledgeExchange contributor Tony Bradley notes in his timeline of Intel's legal imbroglios: Intel has tangled with AMD, the FTC and even the country of Korea for its business practices.
What do you think? Is hte latest case merely a bump in the road to Intel's continued dominance, or will this suit, coupled with the rising importance of GPUs, signal a fundamental changing of the gard?
---
December 16, 2009 7:00 AM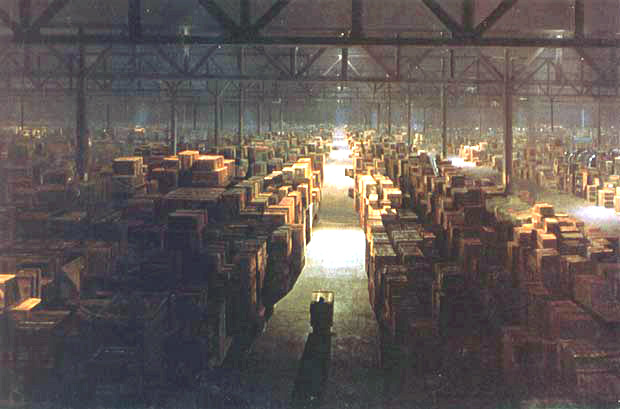 When news of George W. Bush's lost e-mail controversy broke, I didn't pay much attention. Another day, another scandal. But I assumed, for whatever reason, that it had something to do with a faulty RAID or over-written tape drive somewhere. Silly me, and sillier White House IT. Now that the e-mails are recovered, we find out the real reason: Upgrade problems from Lotus Notes to Exchange:
As part of the agreement, the Obama White House says it will take steps to restore emails that the Bush White House neglected to archive during the time it made a switch from a Lotus Notes e-mail system to a Microsoft Exchange system. The wobbly Clinton-era archiving technology that the Bush White House had in place wasn't, as it turned out, capable of automatically handling Exchange's .pst files. But the White House moved to the new system anyway. Under the arrangement reached yesterday, the Obama White House will focus on using backup tapes to restore emails from 94 calendar days identified by participants in the talks as unrepresented or underrepresented in the archives currently available. That cache of restore emails will eventually be made public.
These lost e-mails were part of a file conversion difficulty? Upgrading from Lotus Notes to Exchange? And they couldn't handle PST files? This is the kind of question the ITKnowledgeExchange answer forums eat for lunch before asking for a side of bacon and glass of OJ.
So maybe there is an over-simplification hiding there, somewhere, but "we're having trouble converting from Lotus Notes to Exchange" is a far, far, far cry from "we've lost the data." Just ask anyone who has lost mission critical data.
If you're looking for more, the Atlantic Wire has a great misplaced White House e-mails overview, including the bit that tipped me off to the above blog post.
---
December 15, 2009 11:52 AM
In many cases, it is trivial to monitor or access employee e-mails, browsing history and texts, and it's standard operating procedure at some companies. But should there be some level of an expectation of privacy when employees are using company computers, phones and mobile devices?
That's the question that the Supreme Court has agreed to tackle as it reviews USA Mobility Wireless Inc. v. Quon. As CNN reports, the case would cover what, if any, expectations of privacy federal employees have at work when they're using their employer's equipment:
The department has a "Computer Usage, Internet and E-mail Policy" that gives workers only limited use for personal communications. Quon signed a statement acknowledging that "use of these tools for personal benefit is a significant violation of City of Ontario Policy" and that "users should have no expectation of privacy or confidentiality when using these resources."

…

It was only in reading the transcripts voluntarily provided by Arch Wireless from its electronic archives that the often-racy messages to his wife, his girlfriend and a fellow officer were revealed, prompting an internal department investigation.

A review of one month found that Quon had sent and received 456 personal messages while on duty, an average of 28 per shift, and only three were deemed work-related. A federal court judge characterized many of the messages as not "light personal communications," as defined in the policy as generally acceptable, but words that were, "to say the least, sexually explicit in nature."
When I've spoken with IT professionals on the matter of personal privacy at work, the number one piece of advice is spell policies out. It seems like the City of Ontario did that, and still ran into problems, suggesting what a thorny issue it is.
GigaOm's Sebastian Rupley also takes on the case, noting other cases where the federal government has been accused of overstepping its bounds, particularly when it comes to social media:
This isn't the only recent dust-up involving the privacy rights of government workers online. Earlier this month, the Electronic Frontier Foundation (EFF), working with the Samuelson Law, Technology and Public Policy Clinic at the University of California at Berkeley, slapped a lawsuit against half a dozen government agencies for refusing to explicitly state their policies for using social networking sites for investigations, data collection and surveillance. The suit specifically charges that the agencies are withholding information on data they've collected from their workers' usage of Facebook, Twitter and other social applications.
---
December 15, 2009 7:05 AM
For those who worry about the working conditions of malfeasance, a little Christmas cheer: At least some spam shops offer the holidays off, according to recent research published by Project Honeypot, which found there is a 21% decrease in spam on Christmas Day and a 32% decrease on New Year's Day. Next Up: Whether Jabba the Hutt offers dental and vision benefits.
The report does offer some useful information, even if it's just to raise awareness that spam can easily evolve from "nuisance" to "security threat" in the time it takes you to type out "Nigerian Prince." Project Honeypot's billionth spam message, for example, was an IRS phishing attack.
As the "social web" marches forward, Project Honeypot's researches expected spam to set the pace: One of the fastest growing sectors skipped e-mail entirely:
Looking at the data patterns, comment spam in 2009 resembles email spam when Project Honey Pot began in 2004. While comment spammers today are tending to use a relatively limited set of machines to post their messages, if this new breed of spammers follows the email spammers' lead to massive adoption of bot networks then it will pose a significant threat to websites everywhere.
And that threat isn't just obnoxious, off-topic posts (see many a social site to realize you don't need robots for that!) but also DDoS attacks bringing down sites large and small.
The Project Honeypot team also used the data of where spam was being forwarded one to come up with a rough graph of worst/best IT security by country, based on the thinking that more botnets equals more virus infestations:
What? Still not full of Yuletide cheer? Well here's the classic song that kicked off the Band Aid fund raisers to get you back in the mood.
[kml_flashembed movie="http://www.youtube.com/v/8jEnTSQStGE" width="425" height="350" wmode="transparent" /]
---
December 14, 2009 3:29 PM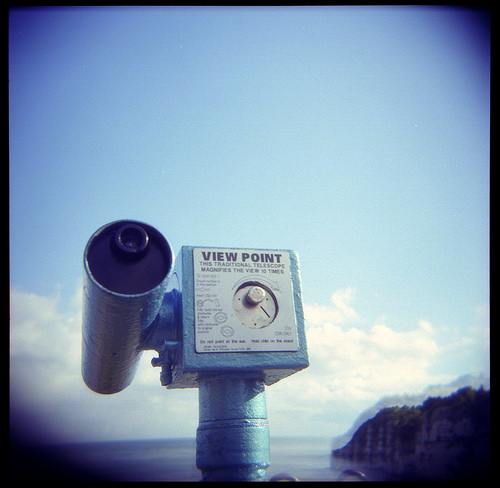 Arian Eigen Heald, of Sister CISA CISSP fame, recently splashed some cold water on one company's social media efforts:
The other issue, at least on Twitter, is trying to build up the "fan" base. Companies are pushing their employees to become "fans," but that means that the company can see the Twitter profiles of their employees. This has already resulted in company policy changes for employees, telling them to behave themselves on Twitter (or other places). This turns an employee fun toy into a business process, and nobody I've talked to that is on Twitter likes it, not at all.
Perhaps an update to Nietzsche's aphorism is in order: When one stares into the social media abyss, the abyss might not stare back at your Twitter account, Facebook page or YouTube video. And as Kara Swisher at BoomTown deftly notes, it can all quickly degenerate into "finger-tagging" "face-falling" nonsense, even as social networking sites become a larger attack vector. Perhaps the most disturbing facet is that it often times because IT vs. the world when it comes to social media savvy, as in Heald's case:
My sister-in-law asked me yesterday about getting her company on Twitter and other social media sites like Facebook. She said that they would need to disable blocking functions in the office firewall to make it work.

She also said that their IT department was very much against the idea, and she wanted some information to reassure them. Let's hear it for the IT department!
Can't we all just get along? Well, maybe. A little pushback here and there isn't a bad thing, so help fight the good fight, and share your social media stories by e-mailing me or chiming in on our social media cost analysis guide.
More on Social Media:
---
December 9, 2009 12:58 PM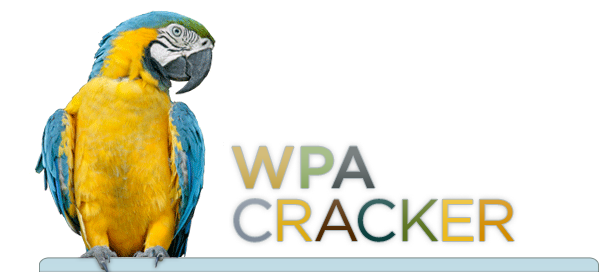 WPA Cracker, a service that bills itself "as cloud cracking service for penetration testers and network auditors," has been making waves the past few days as breathless newswires report that "New Cloud-based Service Steals Wi-Fi Passwords". Not quite: It just makes an already known vulnerability slightly more accessible to the common man, but what ne'er do well is really going to hand over their private info via Amazon Payments to crack a WPA-PSK password, particularly when there are simpler methods such as readily available rainbow tables?
To be clear, the service doesn't break into Wi-Fi networks; it only runs a dictionary-based attack on handshakes that have to be recorded by an individual with at least some technical savvy.
Glenn Fleishman goes into another reason enterprises don't have too much to worry about with this new development:
Let me be clear: this is a clever and worthwhile addition to penetration testing (pentesting) and network security, and I would gladly pay $34 to prove to someone smug that his or her company password was vulnerable. But it is not a generic nor dangerous attack on WPA. Smart companies, likely millions of them, already use account-based network authentication in the form of WPA/WPA2 Enterprise, which is not vulnerable to this form of brute-force attack. WPA/WPA2 server-side support is de rigeur in the enterprise network infrastructure, and available from third parties, as well as built into Microsoft Server and Mac OS X Server operating systems. Home users and small-business users are most likely to employ simple passwords.
In fact, there could be a silver lining. As Luke O'Connor notes, explaining the importance of strong passwords and security practices to management is never quite as easy as it should be. Showing decision makers that their password can be cracked by a simple web service in 20 minutes for under $40 can make quite an impact.
---
December 7, 2009 4:15 PM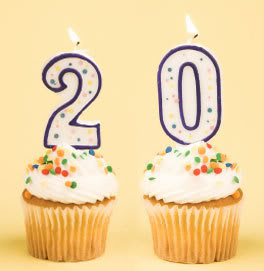 Via the Channel Marker blog comes news that Lotus Notes turns 20 today. Well before social networking and crowdsourcing were hip and cool, Lotus Notes lead the collaborative charge with their take on "groupware." But did anyone remember?
Not Ray Ozzie, apparently. The father of Lotus Notes has gone on to greener pastures as the Chief Software Architect at Microsoft, so don't look for him to be making any teary-eyed statements about how well his (now IBM-owned) child has aged.
Not IBM, even on its Lotus Notes news page. $3.5 billion to buy Lotus, and then not $3.50 for a Hallmark card?
And definitely don't look to Facebook. Lotus Notes fan pages were silent, eclipsed in popularity by, um, a Manhattan fashion blog?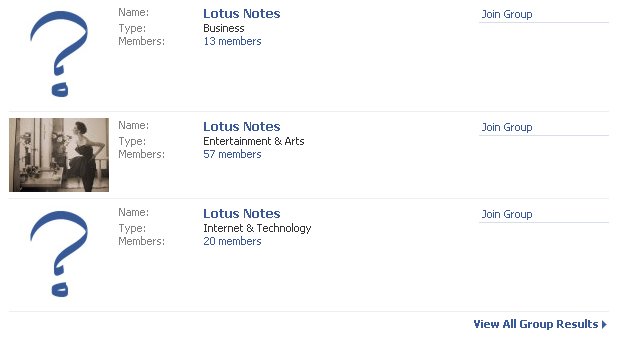 It's a cold world, but the anniversary hasn't gone completely unremarked. Chris Toohey writes on DominoGuru that Lotus Notes has made him a better IT pro:
I have become friends with some of the most brilliant people in the world; people that not only take a particular technology and extend its functionality, but people that are able to think so far ahead of where I am today that they make me evolve my own thinking.

I've been superhuman.

I bleed yellow.

And, most important, I look forward to what I'll be tomorrow.

Happy Birthday Lotus Notes, and I look forward to the next 20 years of collaboration, community, and evolution!
And Chris was kind enough to send along a link to Ed Brill, director of Lotus Software, who did note the anniversary in "20 years ago today…Notes 1.0":
On December 7, 1989, at the American Academy of Arts and Sciences in Cambridge, Massachusetts USA, Lotus Notes 1.0 was officially unveiled.  I wasn't there, and the date wasn't significant to me other than as I was approaching final exams in my penultimate semester of college.  Clearly, though, that event changed history — and produced one of the most successful and longest-running software products in distributed computing.
How did you celebrate?
---