---
January 18, 2010 9:21 PM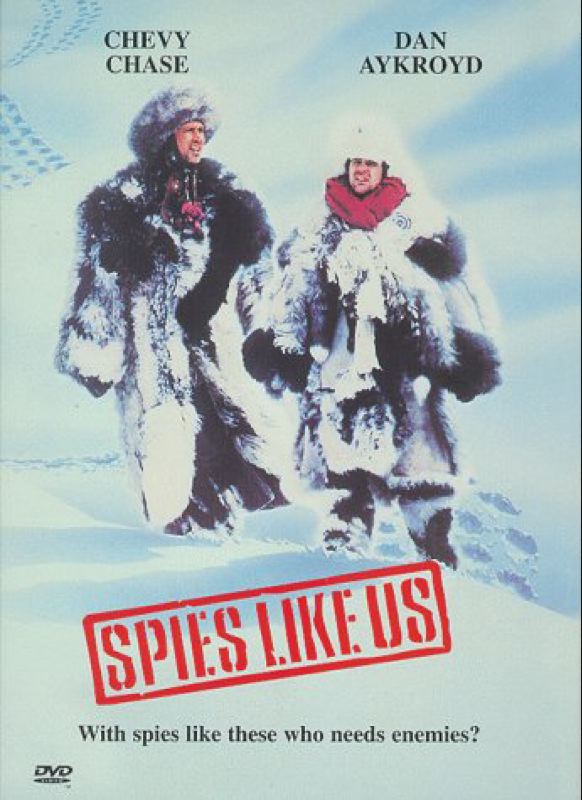 I'll file this under "Conspiracy Theories" for now, but security vendor Imperva's CTO Amichai Shulman said the prevailing explanation for the Chinese hacking incident just doesn't add up – and it might be a ploy to boost downloads of Google's Chrome web browser.
Currently, most media reports cite a Microsoft Internet Explorer security flaw as the attack vector for the high-profile security breach, as widely touted by anti-virus maven McAfee. In an e-mailed statement, Schulman had a different theory.
"First, why are Google employees using IE and not Google's own browser, Chrome?  This doesn't make sense," explained Shulman.

"Second, to execute an attack this sophisticated, it likely occurred as a result of spear phishing Google employees to gain access to Google users credentials.  A hacker would have to jump through many hoops inside an internal network. This requires network—not browser—vulnerabilities so that the attacker can communicate with malware inside Google's internal network," explained Shulman.

"Unfortunately, blaming Microsoft is all too easy and it's leading to a panic.  France and Germany are now recommending that its citizens not use Internet Explorer given its role in the recent Google hacking incident," he said citing today's decision by the leading European governments.  "Could this be a clever way to boost Google Chrome downloads?"
While it's perfectly fine to question McAfee's speculation that it's an Internet Explorer security hole, Microsoft has come close to confirming it in its own Security Advisory 979352 (emphasis mine):
Microsoft thanks the following companies for working with us and for providing details of the attack:

Google Inc. and MANDIANT
Adobe
McAfee
Er, erm. Eh.
At least Imperva's take makes a good story. I e-mailed Rob Rachwald with Imperva, who e-mailed me Schulman's statement originally, for clarification.
January 18, 2010 10:21 AM

Can CloudCamp make it rain? That's what organizers are hoping for as they put on CloudCamp Haiti on January 20th: The $25 registration fee, as well as sponsorship fees, go towards the Red Cross's relief efforts in Haiti. Dozens have already registered, including legendary cloud presenters like Christofer Hoff and James Urquhart (check out the full guest list yourself).
What is a CloudCamp? It's a more informal "unconference" where the agenda is set day-of by participants' questions and attendees expertise. Curious about what the return on investment of a clouded data center? Worried about the risks of customer data on EC2? There's a great chance you can get those questions and more answered just by showing up and asking, all from the comfort of your own home or office and directly from actual users and implementers with a minimal amount of vendor pitch-iness.
If you're interested, it's this Thursday starting at 11:00 a.m. ET, and you can get all the details on CloudCamp Haiti's homepage.
---
January 15, 2010 10:54 AM
More and more employees are going mobile and remote, and for good reason: It often makes it easier to keep or recruit qualified talent at a good price, and you don't even have to pay for office space to house them. But it also means a lot more data floating around. A recent Check Point survey underlines the threat (do note that Check Point, a security management vendor, is fairly vested in the outcome here):
According to the survey of 224 IT and security administrators, over 40 percent of businesses in the last year have more remote users connecting to the corporate network from home or when travelling compared to 2008. Check Point discovered the clear majority (77 percent) of businesses have up to a quarter of their total workforce consisting of regular remote users.
Yet, regardless of the growth in remote users, Check Point found just 27 percent of respondents say their companies currently use hard disk encryption to protect sensitive data on corporate endpoints. In addition, only 9 percent of businesses surveyed use encryption for removable storage devices, such as USB flash drives. A more mobile workforce carrying large amounts of data on portable devices leaves confidential corporate data vulnerable to loss, theft and interception.
Unfortunately, all these security measures come at a cost: Added management complexity, reduced speed and reduced convenience. The reason USB drives are so popular, after all, is because they're simple enough for almost anyone to understand: Plug in, drag, drop, pop out. But that convenience has cost thousands of people their Social Security Numbers and other sensitive information over the years. Maybe it's time to take a harder look at what we pay for that trade off.
---
January 14, 2010 9:01 AM
I recently had a chance to catch up with Bola Rotibi, a principal analyst at MWD Advisors, to get her advice on IT business alignment. Her main strategy might be somewhat comforting as IT professionals look to make the most out of their budgets: Stop buying more stuff to fix every problem!
"You can go into any IT organization and throw a stick and find a tool they've purchased that they aren't utilizing," she said. "Let's actually take a good review of what we've already got."
And isn't January a great time to do that, even as we embark on those other new year resolutions to drop some weight, ask for a raise or spend more time with family?
If you're looking for a little inspiration, we have a guest post from a Rahul Pitre on the Bookworm Blog, who advises how IT can safely expand their role without taking on much extra work using Microsoft Office Live Small Business. Or Mr. Denny has outlined his professional goals for 2010: Some might be worth mirroring in your own career.
---
January 12, 2010 7:00 AM
South Park's infamous Underpants Gnomes might have been on to something: In The Checklist Manifesto: How to Get Things Right, Dr. Atul Gawande shows how even very smart professionals can trip up on the details of their complex procedures, but that the presence of a clear, step-by-step guide can dramatically improve success rates: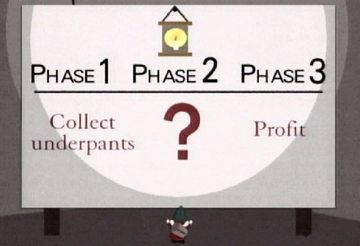 Ok, so the Gnomes were missing step two, but the question was recently raised on a security mailing list about whether the same methodology could be applied to information security practices. The response was positive but Benjamin Tomhave noted some caveats in his e-mailed response:
Of course, the flip side is that checklists in an area like IT can be detrimental, too. PCI is a great example, where it never made a claim of being comprehensive, yet is treated as such (and codified in State laws for crying out loud), and then orgs still get hacked, leaving them to wonder why the checklist didn't protect them.

Perhaps the key, then, is knowing that you need experience+procedures. Procedures allow you to not screw up the mundane and routine, while experience allows you to dynamically respond to issues that don't fit the precise steps of the procedure. Part and parcel to this, then, is needing to empower experienced professionals to be flexible and dynamic in the vast of challenges rather than requiring them to rigidly adhere to procedure in all instances.
Have you found checklists a helpful addition to an IT workflow? I'd love to hear your stories (or better yet, see your checklists!) at Michael@ITKnowledgeExchange.com. I've heard a lot of justified grumbling over the years about PCI security-by-checklist, but I'd love to hear some success stories, too.
There might even be from free swag in it for any good responses!
---
January 11, 2010 9:07 AM
A number of people responded to 2010: The (next) Year of the Power User. First up is ColinM, who suggested it's time for a truce as IT can't afford to wast resources nannying users:
The key to controlling this risk is to make our internal systems attractive, functional and easy to use.  Then we avoid the temptation for power users to use twitter etc for their business purposes.

Maybe we need to trust our internal customers to set up wikis, provide internal chat services etc. and re-think all the prohibitions on the Acceptable use policy.

We can spend a fortune on locking down every USB port in the company, but perhaps that money is better spent on making sure the file sharing server has enough grunt to do its job properly.
Craig from Ontario saw the same problems, citing "horror stories of the 'helpless' desk that is unable to solve day-to-day problems which cripple users and slow or even prevent them from accessing applications they need to use." On the other hand, Craig wrote, more and more users entering the workforce lack technical sophistication but are supposed to jump heads first into systems IT has implemented. Without at least some hand holding and guidance, business will likely grind to a halt or users will find shortcuts that could come back to bite them, like using more familiar spreadsheet software that doesn't implement proper auditing and checks.
Where do you stand? Feel free to write in to me at Michael@ITKnowledgeExchange.com.
---
January 8, 2010 4:26 PM

Why should you care about aligning your IT department with business goals?
Are you tired of projects stretching on for months, only to be scuttled for "business reasons"? Looking to boost your job security and get a few more feathers-in-the-cap? Then you've come to the right place: The IT Watch Blog is dedicated to pulling together the very best resources for helping you align your IT department with key business priorities.
Still have unanswered questions? See what others are asking about IT business alignment or ask your own IT question in our forums!
Frequently Asked Questions about IT business alignment:
Or check out even more IT business alignment questions answered by our expert community.
For a deeper dive, take a look at some of these excellent blogs and blog posts about aligning business and IT we've pulled together from across the Internet.
Blogs and blog posts on IT Business alignment:
We've also got a whole host of our own blogs on ITKnowledgeExchange.com, check them out or apply for a blog of your own.
Want to connect directly with experts? Why not try Twitter: We've compiled some of the top experts in the area, so follow them or Tweet them directly and they might offer some individualized advice!
Top IT Business alignment Twitter accounts:
Check out ITKE's list of top IT Business alignment pros on Twitter here, or suggest new ones by tweeting us at @ITKE
What else would make this guide useful to you? Let me know in the comments or e-mail me directly at Michael@ITKnowledgeExchange.com with any additions, corrections or suggestions.
---
January 6, 2010 4:30 PM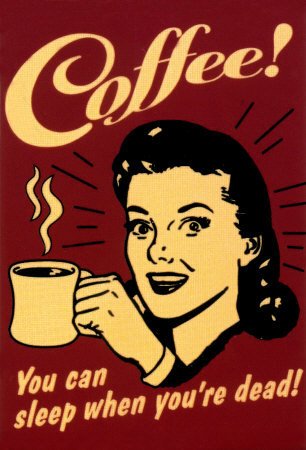 IT Channel Insider put together a good news/bad news 2010 trends slideshow. The good news: Hiring is likely to resume. The bad news: 37% of employers plan on continuing to cut perks like 401k matching, bonuses and free coffee.
What can you do to stop the slide? Prove that your IT department personnel are business critical and worth keeping around. In most companies, IT ends up being a cost center:
A cost center is part of an organization that does not produce direct profit and adds to the cost of running a company. Examples of cost centers include research and development departments, marketing departments, help desks and customer service/contact centers.

Although not always demonstrably profitable, a cost center typically adds to revenue indirectly or fulfills some other corporate mandate. Money spent on research and development, for example, may yield innovations that will be profitable in the future. Investments in public relations and customer service may result in more customers and increased customer loyalty.
Part of the reason is that oftentimes overall business objectives and IT priorities become unaligned, or aren't aligned to begin with. Keep an eye on the IT Watch Blog over the next few weeks and we'll explore how to get things back in sync.
Otherwise, if you want those perks back, you might need to follow John C. Reilly's lead and learn your way around the casino.
[kml_flashembed movie="http://www.youtube.com/v/LgEApN9ap0A" width="425" height="350" wmode="transparent" /]
---
January 5, 2010 9:12 AM
It's a bird, it's a plane … it's the power user, already at a cubicle near you and posing all manners of threats and opportunities. By day, she's a mild-mannered employee at a large metropolitan company. But she's capable of skirting around IT rules and restrictions to do things the way she wants, often cutting out busy work but opening up new vulnerabilities.
The old example? Forgoing the sluggish fileshare in favor of thumbdrives that cut the process of sharing files across the office down to minutes, or let her take her work home at night. But what if that thumbdrive contained 7,000 social security numbers, and was lost?
The new example: The employees who routes all their corporate communications through their GMail account, their iPhone, and their Twitter.
And "hacking work" is now pitched not as the sole province of the uber-geeky but as a necessity to staying ahead in a tough tech-based economy. Steve Rubel issues a call-to-DIY IT arms, which ends with the somewhat inspiring, somewhat frightening appeal (emphasis mine):
Those who embrace using new technologies and tools will not only survive, but thrive. No one will teach you necessarily how to do this on your own. Each information worker needs to take matters into their own hands.
So how will you adjust in 2010 to the continued rise of the Power User? What benefits and what dangers lurk ahead? Let me know in the comments or at Michael@ITKnowledgeExchange.com.
---
December 29, 2009 9:37 AM
As the year winds down, my inbox inevitably fills with pitches from PR firms, analysts and vendors for their 2010 predictions: Social networking security threats, wireless data congestion and true total network convergence (again). And that doesn't even touch on the more fanboy-ish dream predictions of Apple tablets, Google netbooks and Microsoft … hmm.
It feels a little bit like self gratification, to be honest, particularly since once those predictions are postulated, they tend to disappear as quickly into the ether as those New Year's resolution to drop 10 pounds and save a bit more. And when we do look back, it's not always pretty. Foreign Policy took a look at the ten worst 2009 predictions, from economic misdiagnosis to swine flu hysteria. And if you think those are bad, the tech press can be much, much worse (see: Aforementioned Apple Tablet. Heck, see: Anything Apple).
But budgets must be made and strategies planned, so as long as we take these predictions with a grain of salt, maybe they're not all bad if they keep us ready for what's just around the bend and thinking beyond the daily fire fights we face.
Here's some predictions from across the ITKE blogs, and feel free to send me what you see as the big trends for 2010 at Michael@ITKnowledgeExchange.com.
2010 IT Predictions:
---