---
January 30, 2017 10:43 AM
AppDynamics
,
Colocation
,
Heartbleed
,
Internet of Things
,
Open source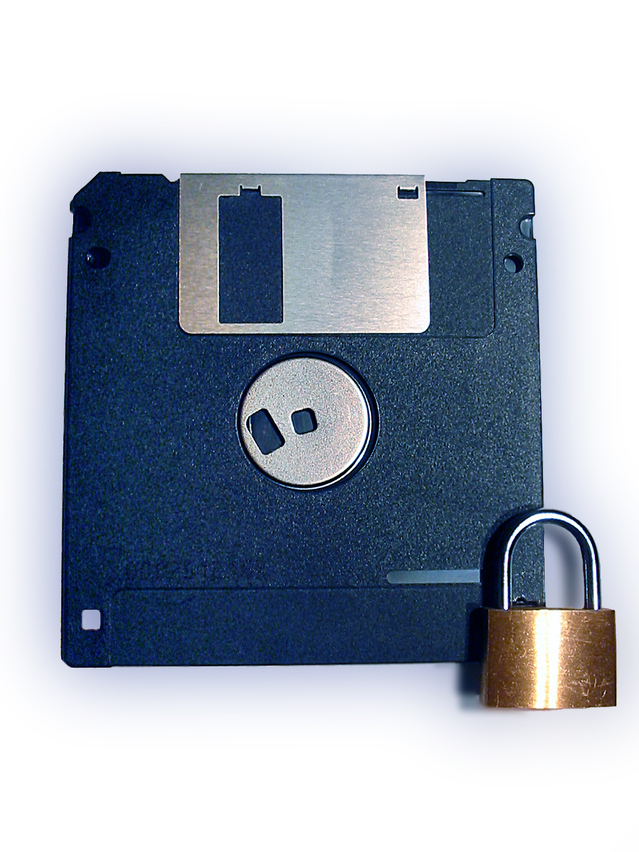 Virus image via FreeIamges
Remember the infamous Heartbleed bug? Well, find out why it's still affecting thousands of devices in this week's roundup.
1. Heartbleed bug still found to affect 200,000 services on the web – Michael Heller (SearchSecurity)
Researchers found the infamous Heartbleed bug is still unpatched on as many as 200,000 services connected to the internet and experts don't expect that number to change.
2. Will AppDynamics pricing stay too high for small, medium businesses? – Antone Gonsalves (SearchNetworking)
Cisco will broaden its application monitoring portfolio with the acquisition of AppDynamics. But will the vendor make AppDynamics pricing friendlier to smaller businesses?
3. SAP names IoT services SAP Leonardo, debuts IoT kickstarter program – Jim O'Donnell (SearchSAP)
SAP has branded the IoT services portfolio it debuted last fall as SAP Leonardo, and it unveiled a kickstarter program for companies that want to develop IoT applications.
4. Open source challenges reduce menu choices in Docker data storage – Beth Pariseau (SearchITOperations)
Open source is all the rage in the modern IT ops world, but it can be hard to build a business that way — just ask the former CEO of ClusterHQ.
5. Dodge sneaky colocation costs by monitoring your bill – Erica Mixon (SearchDataCenter)
Colocation fees can pile up if you're not savvy. Negotiate with your provider and predict the scale of your organization to avoid surprises on your next bill.
January 23, 2017 10:11 AM
Big Data
,
CISO
,
Cloud Computing
,
HPE
,
Internet of Things
,
privacy
,
Storage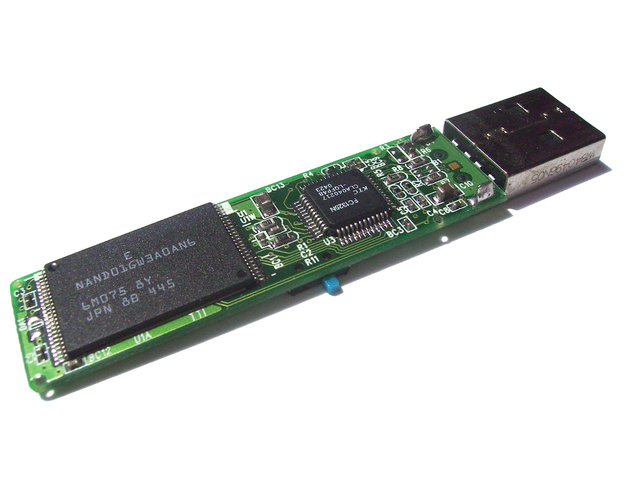 Storage image via FreeImages
What should we expect from the storage industry in 2017? Check out several predictions in this week's roundup.
1. Enterprise storage market poised for more disruption in 2017 – Carol Sliwa (SearchStorage)
CTOs share enterprise storage predictions for 2017. Cloud, server-based storage, HCI, and growing use of containers and analytics will spur further disruption.
2. Cloud, IoT to drive enterprise IT trends in 2017 – Mike Matchett (SearchCloudComputing)
Cloud computing has evolved quite a bit in the last few years, but it still has far to go. Technologies such as big data, containers and IoT will have a big part to play in the future.
3. Future of the federal CISO position in question as Touhill steps down – Michael Heller (SearchSecurity)
Retired Brig. Gen. Gregory Touhill stepped down as the federal CISO, leaving questions surrounding the future of the position and the work he has done.
4. HPE-SimpliVity deal raises support, price and development questions – Robert Gates (SearchDataCenter)
With HPE's buy of No. 2 SimpliVity, the first big deal in the hyper-converged infrastructure space, IT pros see a more robust offering, but also higher prices and weaker support.
5. Debate over big data and privacy is just getting started – Ed Burns (SearchBusinessAnalytics)
For years, the tension between privacy and big data has been apparent, but with emerging technologies generating huge amounts of data, the debate will intensify.
---
January 16, 2017 10:31 AM
Analytics
,
Cisco
,
Google
,
privacy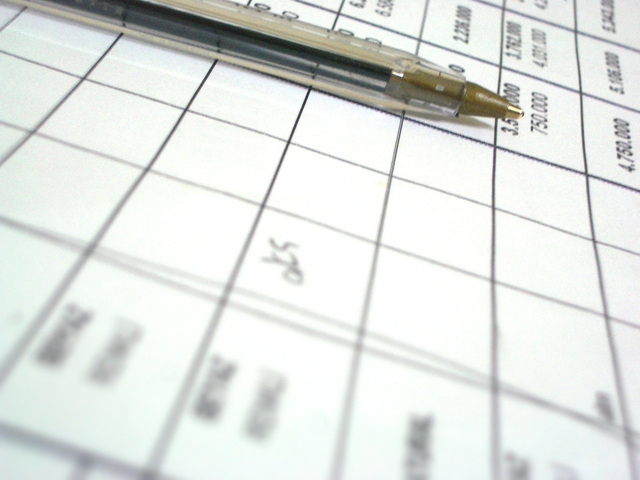 Data image via FreeImages
Is 2017 the year of analytics? Find out why you should embrace it in this week's roundup.
1. Five analytics priorities for 2017 – Nicole Laskowski (SearchCIO)
The International Institute for Analytics recommends embracing AI, clearly defining roles, and finding a balance between experimentation and deployment.
2. Cisco market share report shows big lead for the vendor – Eamon McCarthy Earls (SearchNetworking)
This week, a report shows a big lead in Cisco market share in multiple segments; Ericsson extends its Cisco partnership; and Extreme targets retailers with new products.
3. Microsoft privacy tools give users control over data collection – Michael Heller (SearchSecurity)
New Microsoft privacy tools will give users control over the data collected on the web and within Windows and experts hope the tools will offer data privacy transparency.
4. Google key management keeps pace with AWS, Azure – Trevor Jones (SearchCloudComputing)
A new Google Cloud Key Management Service attempts to keep pace with AWS and Azure with an important feature for highly regulated industries and enterprises that operate on its cloud.
5. PrivacyCon: Tech's assault on (obliteration of?) consumer privacy – Linda Tucci (SearchCIO)
The attack on consumer privacy by new tech is huge and growing, enabled by consumers and greased by profit; in other words, a fait accompli?
---
January 12, 2017 3:02 PM
Chipsets
,
Deep learning
,
iot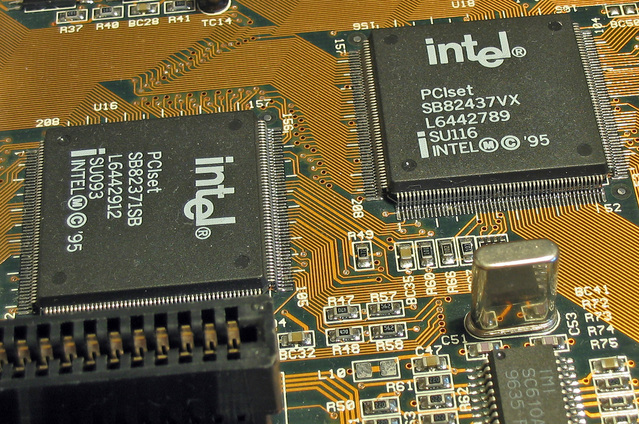 Chipset image via FreeImages
By James Kobielus (@jameskobielus)
Deep learning has moved well beyond the proof of concept stage. The technology is rapidly being incorporated into diverse applications in the cloud and at the network's edge, especially in embedded, mobile, and Internet of Things (IoT) platforms.
Deep learning is all the rage. But the pace at which the technology is being adopted depends on the extent to which it is incorporated into commodity neuromorphic chipsets. To be ready for widespread adoption, deep learning's algorithmic smarts need to be miniaturized into low-cost, reliable, high-performance chips for robust crunching of locally acquired sensor data. Chipsets must be able to execute layered deep neural network algorithms—especially convolutional and recurrent—that detect patterns in high-dimensional data objects.
Embedded deep learning apps will be as diverse as the endpoints whose automated behaviors they drive. In 2017 and beyond, a new generation of neuromorphic chipsets is emerging to address the growing demand for acceleration of artificial intelligence (AI)-powered mobile devices, IoT endpoints, and connected cars. Embedding of fast deep-learning chipsets is fundamental to the promise of an IoT in which endpoints can take actions autonomously based on algorithmic sensing of patterns in locally acquired sensor data.
What deep-learning chipset architecture will become the industry's de facto standard? It's too early to say. Currently, most deep neural networks run on graphics processing units, but other approaches are taking shape and are in various stages of being commercialized across the industry. What emerges from this ferment will be innovative approaches that combine GPUs with central processing units, field programmable gate arrays, and application-specific integrated circuits such as the Google TensorFlow Processing Unit.
However, no matter what architecture they incorporate or what deep-learning apps they drive, mass-market neuromorphic chipsets will need to support the following core requirements:
Perform fast-matrix manipulations at lightning speed in highly parallel architectures in order to identify complex, elusive patterns—such as objects, faces, voices, threats, etc.;
Achieve 10-100x boosts in the performance, scalability, and power efficiency of deep learning hardware platforms available to the mass market;
Process sensor datasets that are locally acquired, low latency, specialized, and predominantly persisted in memory;
Accelerate specialized neural-network functions, in keeping with the task-specific nature of most deep-learning edge applications;
Execute a wide range of hierarchical neural-net processing patterns in a consistent fashion, in keeping with the various requirements of image, video, audio, and other complex pattern-recognition tasks;
Enable flash-upgrading of to push revised deep neural network algorithms to edge devices over wireless connections;
Minimize interprocessor communication and infrastructure roundtripping, in keeping with the need for deep-learning edge devices to operate in intermittently connected, low-bandwidth, autonomous-decisioning scenarios.
Enable over-the-air or remote distribution of machine learning and other algorithmic artifacts, as well as security patches and updates, will become the standard approach
Provide more resource-efficient neural-network designs, model compression, and data codings that compress the algorithms and data deployed to deep-learning edge devices without sacrificing predictive accuracy
For the success of the deep-learning industry, a positive sign is the speed at which next-generation neuromorphic hardware platforms are taking shape. As discussed in this recent EETimes article:
Hardware startups and venture-capital funding are entering the deep learning field at a blistering pace.
Benchmarking tools for assessing and optimizing the comparative performance of deep neural nets on alternative hardware platforms are being adopted.
Hardware-based test and prototyping platforms for deep-neural network developers are coming into developers' hands.
Industry projects, such as NeuRAM3, are springing up to develop new multi-core neuromorphic chip designs that address the deep-learning industry's insatiable need for speed, scalability, miniaturization, and power-efficiency
There's no doubt that embedded neuromorphic chips have the potential to change the world around us and even prolong our lives. Check out IBM's recent "5 in 5" announcement for examples of medical, environmental, and other IoT apps that benefit from deep-learning algorithms in embedded and/or cloud-based platforms.
---
January 9, 2017 10:41 AM
Artificial intelligence
,
cybersecurity
,
Internet of Things
,
salesforce
,
VMware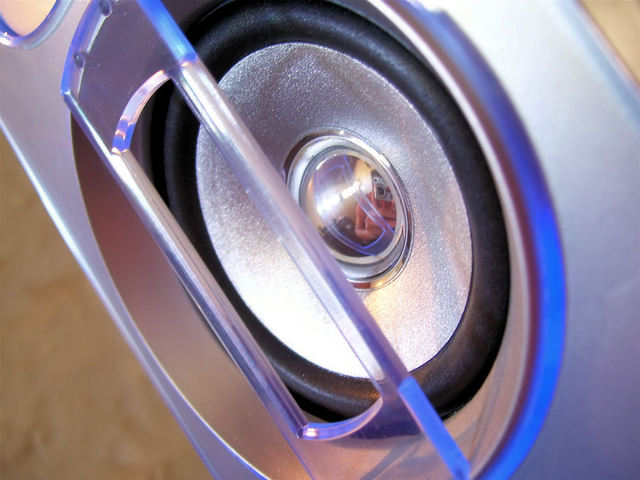 Technology image via FreeImages
What should CIOs take away from CES 2017? Find out in this week's roundup.
1. CES 2017 for CIOs: Making consumer tech business-ready? – Jason Sparapani (SearchCIO)
Artificial intelligence and the internet of things were big at this year's extravaganza. Here's what IT chiefs need to know.
2. What effect will Salesforce acquisitions have on the company's future? – Jesse Scardina (SearchSalesforce)
After buying 10 companies in 2016, analysts are watching for Salesforce's next step — whether it be more acquisitions or more integration.
3. VMware cloud services remain a concern following 2016 – Ryan Lanigan (SearchVMware)
Our advisory board members reflect on VMware's past year, with praise for VSAN and vSphere and worries about cloud strategy.
4. AI, messaging top unified communications industry trends – Katherine Finnell (SearchUnifiedCommunications)
Unified communications industry analysts explore the trends that will affect organizations in 2017. Artificial intelligence, messaging and infrastructure are key areas to watch.
5. Looking at cybersecurity initiatives in 2016 and 2017 – Eamon McCarthy Earls (SearchNetworking)
This week, bloggers explore cybersecurity initiatives, Google Compute Engine and new Versa SD-WAN options.
---
January 3, 2017 9:36 AM
Networking
,
SAP
,
Storage
,
Windows Server

New Year image via FreeImages
As we head into the new year, this week's roundup takes one final look at the top stories, tips and tutorials of 2016.
1. Top 2016 stories: Digital business transformation leads the way for SAP – Jim O'Donnell (SearchSAP)
2016 was an eventful year for SAP, as it positioned HANA, S/4HANA and HCP as the core technologies for digital business transformation and introduced new products and partnerships.
2. What developers can learn from website outages in 2016 – Valerie Silverthorne (SearchSoftwareQuality)
Outages are going to happen, but the trick is to ensure they don't happen to the mission-critical parts of the application. Here's why developers need to change their mindsets.
3. The top Windows Server tutorials and tips of 2016 – Tom Walat (SearchWindowsServer)
A new operating system sparked Windows administrator's interest in 2016, as did information about using PowerShell to manage Windows Server and ways to deflect ransomware attacks.
4. Looking back at the biggest 2016 tech trends in networking – Eamon McCarthy Earls (SearchNetworking)
In 2016 tech trends in networking, the industry witnessed the growth of analytics, Cisco's embrace of software and services and new Ethernet standards.
5. Storage 2016 news includes Dell EMC, Nutanix IPO, Broadcom-Brocade (SearchStorage)
In 2016, EMC became part of Dell, Broadcom moved to take over Brocade, Nutanix went public, data protection expanded, and more data went on flash and cloud.
---
December 19, 2016 10:27 AM
CIO
,
Data Center
,
Network automation
,
SD-WAN
,
Thin clients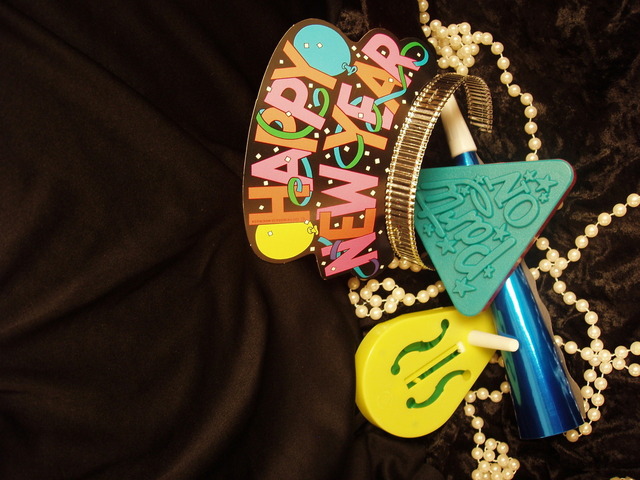 New Year image via FreeImages
From CIO to networking, what should the IT industry look forward to in 2017? Find out in this week's roundup.
1. Why 2017 promises to bring more network automation systems – Antone Gonsalves (SearchNetworking)
Arista, Cisco and Juniper took steps this year toward providing better network automation systems. Next year, companies can expect to see technology from other vendors.
2. Top data center market news stories of 2016 – Tim Culverhouse (SearchDataCenter)
Outages, acquisitions and server innovations piqued the interest of enterprise IT shops in 2016. Here's a look back at five of the biggest data center news stories from this year.
3. Seven trends in place for SD-WAN technology in 2017 – Lee Doyle (SearchSDN)
SD-WAN technology and deployment made leaps in 2016, with an increased number of use cases and suppliers. Check out seven trends on the SD-WAN horizon for 2017.
4. IT 'cautiously optimistic' about mobile thin clients – Ramin Edmond (SearchVirtualDesktop)
IGEL has a new mobile thin client that gives IT control over users' Citrix, VMware or Microsoft virtual desktops and lets them make better use of existing hardware.
5. 2017 CIO priorities: If you do anything next year, do this – Niel Nickolaisen (SearchCIO)
Analytics, security, data privacy and IT specialization loom large for 2017. Here is my CIO guide for surviving another whirlwind year.
---
December 12, 2016 10:26 AM
AWS
,
cybersecurity
,
Data storage
,
Docker
,
IBM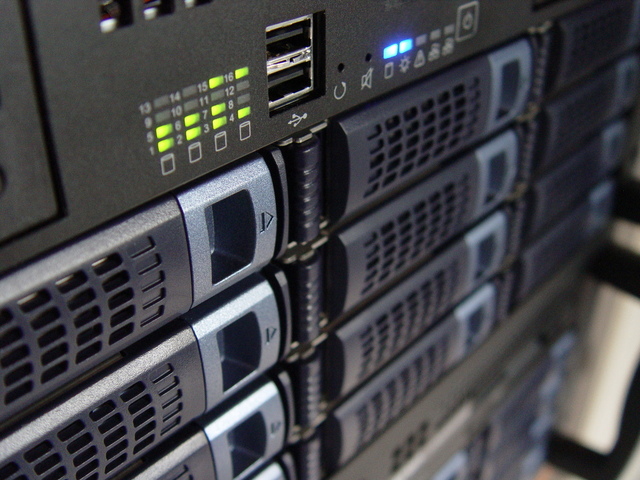 Storage image via FreeImages
What are some of the hottest data storage trends for 2017? Find out in this week's roundup.
1. Hot data storage technology trends for 2017 – Dave Raffo (SearchStorage)
Learn what's hot and what's not-quite-so-hot on our list of data storage technology trends for the forthcoming year.
2. AWS re:Invent 2016 attendees react to host of new services – David Carty (SearchAWS)
AWS rolled out nearly two dozen new services at AWS re:Invent 2016, and conference attendees pros were quick to react to all things cloud during the keynote addresses.
3. Docker persistent storage startup beamed up to the mother ship – Beth Pariseau (SearchITOperations)
Docker persistent storage and stateful applications are the next front in the container wars, and Docker Inc. has just fired a major salvo with its acquisition of Infinit.
4. IBM's Watson for Cybersecurity puts a new face on machine learning – Michael Heller (SearchSecurity)
The IBM Watson for Cybersecurity beta program aims to augment human intelligence, but experts question if IBM can distinguish it from other machine learning products.
5. Zero downtime goal of new industry group – Chuck Moozakis (SearchNetworking)
Networking analysts discuss if a new zero-downtime initiative will be viable and the best way to unlock the value of the hybrid cloud.
---
December 5, 2016 9:51 AM
Artificial intelligence
,
Internet of Things
,
SAP
,
Storage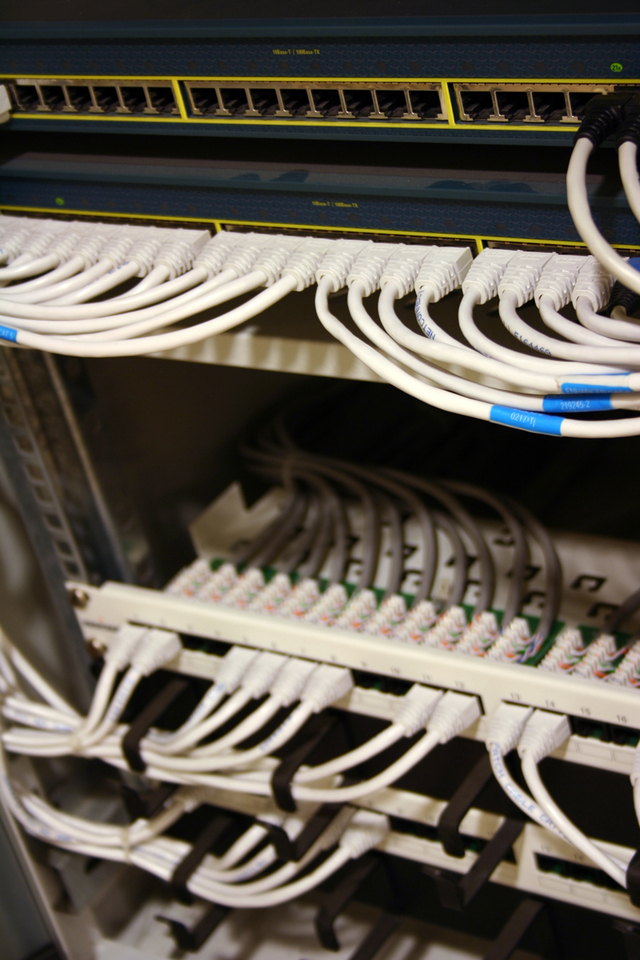 Information technology image via FreeImages
How will the 2017 technology trends affect your organization? Find out in this week's roundup.
1. AI, IoT, intelligent systems take center stage in 2017 technology trends – Lauren Horwitz (SearchCRM)
Experts held forth on the promise and pitfalls of technologies that are changing today's environment at the Gilbane conference.
2. Multicloud computing bliss not yet a reality for all IT shops – Kristin Knapp (SearchCloudComputing)
Experts predict that multicloud computing will be a top enterprise trend in 2017, but some cloud users question whether the touted benefits are worth the jump over significant IT management hurdles.
3. SAP unveils new IoT services to help derive business value from IoT – Jim O'Donnell (SearchSAP)
SAP has released three new IoT services to help manage IoT data and get value from it: SAP Connected Goods, SAP Dynamic Edge Processing and SAP IoT Application Enablement.
4. Last ditch Senate efforts fail to stall Rule 41 changes – Peter Loshin (SearchSecurity)
After a final push to delay changes to Rule 41 failed in the Senate, the U.S. government now has much wider authority to legally search computers whose location is unknown.
5. Hedge fund returns Nexsan storage to private ownership – Garry Kranz (SearchStorage)
Nexsan storage technology is the only moneymaking asset for publicly traded Imation. The vendor is going private with help from a Louisiana hedge fund.
---
December 2, 2016 4:10 PM
Artificial intelligence
,
Cognitive computing
,
Data Science
,
Machine learning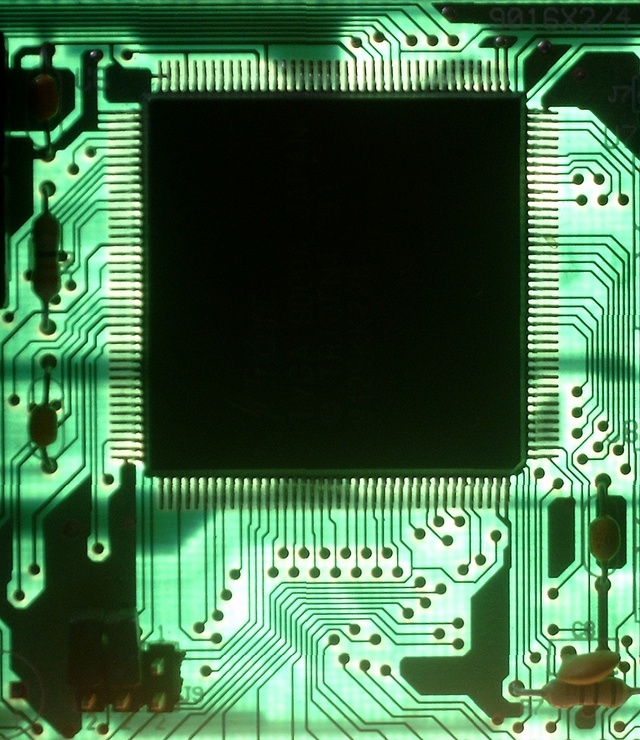 Science technology image via FreeImages
By James Kobielus (@jameskobielus)
Something tells me that 2017 will be a year of intense backlash in the world at large. Judging by the results and immediate aftermath of the US presidential election, the new year does not bode well for positive, uplifting visions in high-tech or any other sector of our society.
In the IT world, we're already deep into a backlash cycle triggered by the disturbing incidence and likely impact of online "fake news" on the just-completed political campaign. Just as disturbing is the popular backlash against data science that was triggered by the epic failure of prominent data journalists to predict Donald Trump's defeat of Hillary Clinton. Initial indications are that the incoming president-elect will single out left-leaning Silicon Valley types for special scorn.
If we consider popular culture as a whole, what are the most likely backlashes relevant to artificial intelligent, cognitive computing, machine learning, predictive analytics, and data science that we may see in 2017? Judging by recent experience, it's a safe bet that we'll see the following sorts of controversies throughout the year:
Clearly, none of these are new worries. It's obviously too early to say which of these downsides will be most salient in the popular mind in 2017. Whether positive perceptions of AI and cognitive computing outweigh the negatives depends on how overall economic, political, and social trends play out in the year to come.
None will prove to be a showstopper to the spread and evolution of AI and cognitive computing in the world at large. But these themes, to varying degrees, will impact on people's enthusiasm in embracing these innovations into the core of their lives.
---