---
April 5, 2011 10:08 AM
DataCore Software, known for its storage virtualization software, has released a survey comprising over 450 IT organizations across North America and Europe, "The State of Virtualization." The findings can be a little disturbing, especially to a company who creates a product that many medium and large enterprise IT orgs are leaving out of their virtualization plans: Storage. The study found that 43 percent had mistaken the impact storage would have on server and desktop virtualization or had shied away from a virtualization project because storage-related costs were too high.
Delayed virtualization projects weren't the only downside to this apparent misunderstanding of storage virtualization costs; even among those who had already deployed server virtualization, 66 percent view the increase in storage costs as their biggest problem. Higher costs doesn't mean higher quality, either. Almost 40 percent reported unhappiness with their storage infrastructure due to slowed or limited availability for applications. To exacerbate the decreased performance, 22 percent of IT admins feel locked-in to their storage hardware provider, with about 40 percent of respondents using two different storage systems from the same vendor.
Does it have to be this way? In DataCore's blog post on the survey, the company urges users to stop thinking of storage in a traditional way:
In order to achieve the agile, cost-effective, and enduring IT infrastructures you seek, those old ties to physical storage devices must be broken, just like you've done with servers. To do so requires tackling the next "Big Problem" plaguing data centers today – dissolving the expensive and restrictive dependency on disk hardware.
Are storage cost forecasts keeping your company from virtualizing, or do you wish now that it had? Share your stories in the comments or send me an email directly at Melanie@ITKnowledgeExchange.com.
Melanie Yarbrough is the assistant community editor at ITKnowledgeExchange.com. Follow her on Twitter or send her an email at Melanie@ITKnowledgeExchange.com.
April 5, 2011 5:00 AM

Despite growing knowledge and interest in server virtualization, storage virtualization seems to be lagging behind. The truth is that if you're interested in or are currently deploying server virtualization, storage dilemmas – and budgets – can hold you back.
Former leader of research and development at VMware, Kieran Harty's new company, Tintri, is aiming to take virtualization to the next level. When Harty understood that many companies hesitate to include mission-critical operations in their virtualization deployments because of storage performance issues, the seed for VMstore was born. Harty's team members at Tintri have backgrounds in virtualization at VMware and Citrix and storage background at Data Domain and NetApp.
The goal of VMstore is to create a storage solution specifically for virtualized environments from the ground up, reducing complexity. While traditional storage accounts for 20 percent of a typical enterprise's IT budget, virtualization budgets see closer to a 60 percent dedication to storage. Harty told the Computer Technology Review that "the key bottleneck slowing virtualization adoption is the legacy storage systems that were architected before virtualization was even a consideration. Our products are designed to help enterprises virtualize 80 percent or more of their IT infrastructure."
---
April 4, 2011 1:02 PM

From the delightful DrunkenData, a delightful post (well, translation really) by Jon Toigo on the inevitable Rites of Spring, including the coming of fresh flowers, melting ice and, what else, storage marketing hype.
It's worth a read simply for the echoes of T.S. Eliot applied to the economics of single-sourced hardware, but in the thousand-plus word piece dives into another topic: Why is storage, one of the most commoditized of the IT Dark Arts, still so expensive? For years, we've been regaled by tales of storage de-duplication, cross-platform standardization, and cloud/shared/virtualized storage solutions that all promise to decimate costs, but budgets keep going up. What gives?
There's the simple, obvious explanation: That more stuff is being stored, dummy, so even as price-per-gigabyte goes down, total costs go up. But Toigo writes that this doesn't paint the full picture:
In 2011, roughly 40 years after the distributed computing revolution, the costs of distributed computing have only increased – especially in storage.  Despite the onset of commoditization in drives and enclosures (all disks come from four OEMs these days, and all chassis from a half dozen or so enclosure makers), array prices have accelerated at a rate of about 120 percent per year.

Part of the explanation is value-add software that vendors insist on joining to proprietary array controllers.  Another part is the failure of the industry to define truly standardized interconnects so that two switch providers can build products to a common standard with absolute certainty that they will not work together in the same fabric.
All these sexy management frills added to an un-sexy commodity service are keeping prices high and preventing real savings in the storage department. In the end, that helps make the storage market hot and steamy for acquisitions, but helping enterprises actually cut costs might make for a beautiful love story that lasts past one passionate night.
Michael Morisy is the editorial director for ITKnowledgeExchange. He can be followed on Twitter or you can reach him at Michael@ITKnowledgeExchange.com. Image from Flickr user zigazou76 and licensed with Creative Commons.
---
March 30, 2011 1:02 PM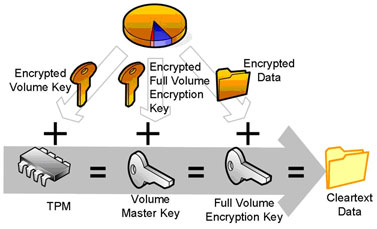 Though Vista was a flop in many ways, it was still the most secure version of Windows to date. So news that Windows 7's security is built and improved upon that platform is good news.
Continued »
---
March 30, 2011 6:17 AM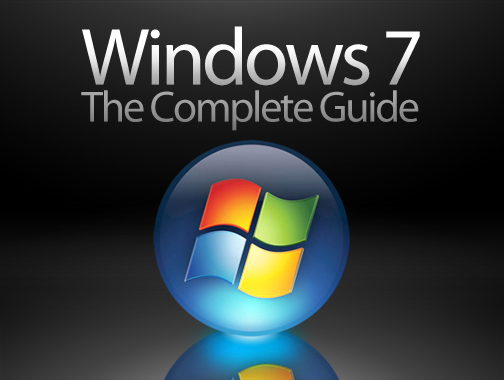 Well, folks, it seems that Windows 7 month is on its way out. To celebrate all we've learned this month, we've compiled some of the highlights from around the community (we're suckers for nostalgic look-backs). March isn't over yet though, so dive on in and share your Windows 7 opinions and experiences with us!
Continued »
---
March 28, 2011 2:37 PM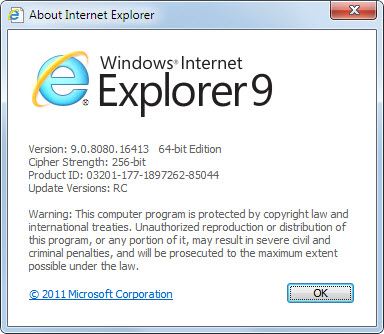 Don't get blindsided by all of the hype regarding the download numbers of Firefox 4 and Internet Explorer 9. Feedback and insight from actual users is one of the best ways to gauge what enterprise tools are best for you and your company.
Since there's been a lot of discussion about Windows 7 this month, it only seemed fitting to get the community's impressions of Internet Explorer 9 from Microsoft, compatible with Windows 7 and Vista. We polled the IT Knowledge Exchange members and got some interesting and varied responses.
---
March 28, 2011 9:00 AM
In addition to even further muddying its already confused cloudspeak, Microsoft's latest and greatest management tool, System Center Configuration Manager 2012 (SCCM 2012), has a few handy tricks up its sleeves to help keep Redmond on top, even when the company is eating competitors' mobile dust.
SCCM 2012 brings in new support for managing and configuring mobile devices including, as Mary Jo Foley reports, Android, Apple iOS and even Symbian devices. It's a surprisingly agnostic move with interesting implications, as Foley notes:
My first thought when I heard that SCCM 2012 will enable management of iPads is that Microsoft may be undercutting its own argument that Windows-based slates and tablets are inherently better because IT managers can't manage iPads as easily and well as they can Windows-based PCs and devices. If Microsoft makes enterprise management of iPads a key selling point, won't the company be removing one of the advantages it claims for Windows slates?
Possibly, but maybe it's also just responding to market demands, particularly since Windows Phone 7 OS will probably be a laggard in the field for a few years, at least (although it does also support Windows Phone 7 management), despite whatever catchy advertising campaigns they run.
Hat tip to Ron Miller.
Michael Morisy is the editorial director for ITKnowledgeExchange. He can be followed on Twitter or you can reach him at Michael@ITKnowledgeExchange.com.
---
March 23, 2011 11:14 AM
When discussion turns to operating systems, there are many other facets to the conversation than there have been in the past. More than desktop computers, consumers must consider what form of computing to deploy the latest operating system on. Enter phones, tablets, slates, and other words like that. With the recent release of Apple's iPad 2 and its significant improvements over its predecessor, Microsoft isn't lying down.
Standing up for its enterprise-popular OS, Windows 7, Microsoft has begun promoting Windows 7 tablets, starting with a slew of commercials for the Asus Eee Slate. According to the ads' messages, the Eee is for everyone, from artists to bloggers to working mothers. Rather than taking the route of Apple's show-not-tell ads that let the iPad do all of the talking, Microsoft lets its customers do the talking. But they're not just saying anything: From the street artist to the mom/freelance musician, the predominant message is that Windows 7 tablets are computers, simplified. Run your usual programs without having to deal with an app store or change the way you think of computing; that's a pretty tempting message for an enterprise audience that doesn't have the time or the budget to incorporate training or program overhauls.
So what do you think? Is the "next PC" approach from Microsoft tantalizing enough for enterprise IT to bite? Check out the commercials below the jump and let us know in the comments section or email me directly at Melanie@ITKnowledgeExchange.com.
Continued »
---
March 23, 2011 9:11 AM
While Stuxnet has been painted as an unprecedented takedown of one government's facilities by another, the truth is that very little information is known about the worm that rose to prominence with reports that it set back Iranian nuclear enrichment two years. There is even statistical evidence to suggest that, rather than a highly secretive joint-operation between the United States and Israel, Stuxnet might even have been an insider threat.
Forget everything you know about Stuxnet, the Iranian nuclear program and the dawn of a new age of cyber missiles. Forget these things because they're largely unknowns. They are speculation and distraction from the more important lessons the security, defense and electrical industries should be learning.
---
March 20, 2011 8:00 AM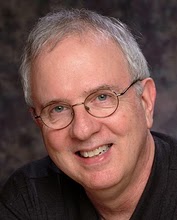 Don Crawley has been a tech trainer for about 13 years, but like the title of his series of books, "The Accidental Administrator", he sort of stumbled into the profession. Eleven years ago, Crawley started in Cisco routers and developed a lot of training materials. Eventually so many clients expressed how much they liked his training skills that he became the accidental technical trainer.
Continued »
---