---
July 12, 2011 11:59 AM
Cisco's juiced up Catalyst 6500 was supposed to be the cornerstone of Cisco Live! 2011 comeback kickoff. Instead, the return-to-roots messaging has been dampened by news of more rounds of coming layoffs, first reported at 5,000, according to one analyst, and then later doubled to 10,000 according to two sources Bloomberg interviewed.
The reductions were not completely unexpected, given the renewed focus on Cisco core businesses, but they are deep: About 14 percent of Cisco's total workforce. Cisco has not confirmed the reports, but a spokesperson told Bloomberg it "will provide additional detail on the cost reductions" on its next quarterly earnings call.
Michael Morisy is the editorial director for ITKnowledgeExchange. He can be followed on Twitter or you can reach him at Michael@ITKnowledgeExchange.com. Check out our complete Cisco Live! Coverage guide for more breaking news.
---
July 12, 2011 10:37 AM
The press briefing for Cisco's latest edition of the Catalyst 6500 is just about to start, but Cisco already dropped some more details after yesterday's maddeningly vague leak. From the release:
"With more than 500 patents, the Catalyst 6500 scales the network infrastructure scales the network infrastructure with next-generation innovations like IPv6 support, virtualization, 40G-readiness, Netflow, security, and mobility all with operational continuity. The new Catalyst 6500 builds on Cisco's switching heritage in four key areas: Continued »
---
July 12, 2011 8:35 AM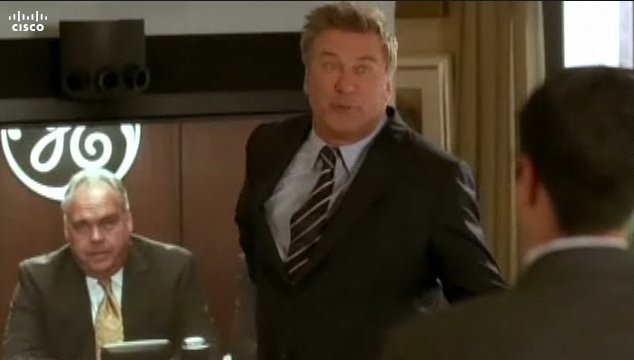 I've always assumed Cisco's TelePresence, its pricey, life-like videoconferencing tool, was something of a loss leader for the company, a way to tout the benefits of video, which helps sell its core networking products. That made running into Thomas Wyatt, vice president of Cisco TelePresence Infrastructure, a bit awkward. It was more awkward when he helped break down the numbers:
TelePresence was a $1.7 billion dollar business for Cisco in 2010 Fiscal Year.
It's seeing about 30 percent growth year-over-year, which Wyatt said he expects to continue.
Bank of America, the largest single TelePresence buyer, has deployed about 700 systems.
Cisco has deployed about 1,000.
I had just been told that the Chinese market currently makes up just 3 percent of Cisco's total sales, and so I couldn't resist running the math: With "over" $40 billion in sales total in Fiscal Year 2010, Cisco's TelePresence business makes up 4.25 percent of the company's sales, or a fair chunk of change more than China. Wyatt said he'd never thought of it that way but seemed fairly pleased with the news nonetheless.
---
July 12, 2011 6:34 AM
We see all of these market transitions going on at the same time; so, instead of doing 1 or 2 [priority initiatives] a year, like we did during each of the economic slowdowns—the four that we'd seen before—we're going to do 30. And it sounds impossible.

– John Chambers to McKinsey Quarterly, July 2009

That said, today we face a simple truth: we have disappointed our investors and we have confused our employees.  Bottom line, we have lost some of the credibility that is foundational to Cisco's success – and we must earn it back. Our market is in transition, and our company is in transition.  And the time is right to define this transition for ourselves and our industry.  I understand this.  It's time for focus.

– John Chambers memo to Cisco employees, April 2011
It was a wholly ambitious plan, and one that, if executed, would not just have grown Cisco's position as the networking infrastructure provider, but would have grown it to be a dominant communications provider in both the enterprise and consumer space. Cisco was moving from being an enterprise darling with limited mass visibility to a company that would touch every bit and byte of communications at almost every point: From taking video and voice on its broad line of professional phones and pricey TelePresence to the budget and beloved Flip camera, to the wireless and wired switches that carry that video and voice, to the telecom infrastructure that carries them worldwide, to new, interactive viewing experiences.
But Chambers realized, two years later, that Cisco wasn't cut out to be a consumer company, at least not now. And so at this Cisco Live!, the company is chastened but not humbled and cutting back from 30 priorities to just 5 fundamentals: Continued »
---
July 12, 2011 4:17 AM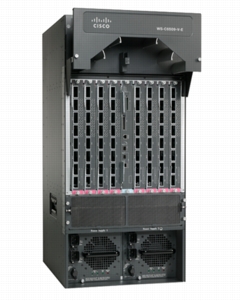 Kudos go to the Wall Street Journal's Don Clark for digging up some dirt on Cisco's closely-held "big announcement" coming today: A revamped Catalyst 6500 which will provide a way for users to upgrade their existing hardware (Skip WSj paywall). Details are fairly light, except that the the offering will sport "four times the performance" of a comparable HP system, and existing customers can achieve many of the benefits of the revamp by installing a new $38,000 module into their existing 6500s.
The Catalyst 6500 has been a mainstay of many high-end network hubs since Cisco introduced the product in 1999, and boasts 700,000 of the pricey systems still active today, according to Cisco's John McCool.
But Cisco hasn't been resting on its laurels: Cisco's been blazing forward with the Nexus line, which runs the NX-OS rather than Cisco's more traditional IOS and which tends to find itself squarely in the datacenter and other super-high-demand situations. That Cisco is trying to bolster the old standby even as it reinvents some its fundamentals is a testament to its determination to keep its loyal customers happy, but neither option competes directly with HP on initial pricing (Cisco insists its products are cheaper when you factor in the full life of the product, particular in maintenance and support down the road).
I'll be blogging the Cisco Live! keynotes and breaking news as they happen, so be sure to check back for more details. In the meantime, however, check out the rest of Clark's article, which dives a bit deeper into the rather difficult competitive landscape Cisco has suddenly found itself in, after years of being a big fish in a pond full of minnows. Here's a hint: HP's largess and cut-rate pricing have made life more than a little difficult for the boys down the road in San Jose.
Michael Morisy is the editorial director for ITKnowledgeExchange. He can be followed on Twitter or you can reach him at Michael@ITKnowledgeExchange.com. Check out our complete Cisco Live! Coverage guide for more breaking news.
---
---
July 7, 2011 8:18 AM
Next Sunday, I'm packing up and shipping back to Vegas for Cisco Live! 2011, the IT giant's annual user conference. Last year, they proudly announced the Cisco Cius, the tablet built for enterprise which has been lingering on the horizon for a year, limply promising a video-driven tablet that will delight IT departments everywhere.
That was a very different Cisco: HP still was getting its consolidated enterprise story straight, everybody and their uncle was promising a tablet, and Cisco still was touting a much-beloved little consumer device, the Flip.
---
June 30, 2011 8:24 AM
It's a rocky landscape lately, what with Sony taking over headlines and Lockheed Martin's recent breach. We wanted to know how our members were setting up a strong offense against hacks and breaches at their own companies, as well as tips on setting up a sufficient defense in the case of a successful breach. We threw out the line, and the IT Knowledge Exchange community responded with some priceless opinions and advice. Does your company have a vague security policy or some recent red flags in your security log? Don't waste any more time…
Batye suggests a more "proactive approach" to security, such as internal and external testing for security holes; a system for downloading, installing, and configuring updates and patches; and regular security hardware upgrades. Does your budget value security? It will show in your vulnerabilities…
Chippy088 makes a familiar point, which ErroneousGiant seconds: The weakest link is the user.
Because they think you have the system well protected, they don't care where they browse, or what they download. They are, in the main, non technical, and think it's covered, or have not been made aware of the dangers. The attitude being, I haven't had a problem at home, so what harm can it do. I have seen many small companies who regard the user as a minor consideration when making security decisions.
He also warns against social networks, which often create a back door entry point into companies. His suggestion? "Aggressive methods." Company policy should reflect possible vulnerabilities, and internal methods such as penetration testing could be done without too high a cost.
While ErroneousGiant agreed with Chippy on some things, he was willing to take responsibility, as an administrator, for either "preventing users from putting the company at more than accepted risks or to educate the users about the risk. The IT team are just as responsible for any breach by either not verify[ing] security properly, not having the correct security in place, or not shouting loudly enough if it's not in place."
Newer member Ekardris presents an interesting argument and plan of action:
We all know that users inside and outside the organization are going to attempt to breach security. (Whether they meant to or not) Therefore we have to plan that it will happen, and not be surprised afterwards that it did happen. Our job is to devise systems that will keep 98% of attempts made by amateurs and the ignorant from being effective.

Then plan contingencies for the 2% who we can't stop from breaking through our security.
He says that most users assume they'll be kept out of places they shouldn't be, and so when they discover access to off-limits places, the blame for what happens next falls on IT. It doesn't take a sophisticated hacker for the most part; there are gaping holes in enterprise security in most places. Some of the most obvious mistakes Ekardris finds:
Administrative accounts being used by multiple people
Common knowledge within the organization or IT department of the Admin password
Tracking turned off on corporate data files
Service accounts that are compromised or are the Administrator
No Security Policy documented
No documentation on security groups, policies and/or explicit rites
Inconsistent backups
Poor understanding of router and firewall ports
Only one security wall between the corporate data and the internet
In answer to these d'oh! moments, he included some tips for companies avoiding Sitting Duck syndrome:
Continuous auditing with the IT groups. Focusing specifically on corporate requirements, industry best practices, corporate policies and procedures.
Reviewing contingency plans in case of failure and security breaches.
Assigning a "security" role that focuses specifically on the organization's security. This role would be responsible for reviewing corporate security policy, continually gathering security requirements from departmental stake holders, managing security audits within the organization, and maintaining a discussion around these issues within the entire business organization
For more from Ekardris and some of the red flags he's come across during audits, check out his full response here.
How is your company handling the heightened awareness of security these days? Have you seen some of these vulnerabilities or implementations in your own industry? Let us know in the comments section or email me at Melanie@ITKnowledgeExchange.com.
Melanie Yarbrough is the assistant community editor at ITKnowledgeExchange.com. Follow her on Twitter or send her an email at Melanie@ITKnowledgeExchange.com.
---
June 28, 2011 3:40 PM

Just in time for the newest Transformers movie, Google announces its latest attempt at crushing the behemoth that is Facebook. Focusing on Facebook's Achilles heel – user privacy – Google's new Google+ Project may have a fighting chance. That is, unless you're taking into account their social networking track record. As Claire Miller at the NY Times pointed out, it may be too late for Google to defend its title as the most popular entry point on the Web.
Bradley Horowitz and Vic Gondutra, the masterminds behind Google Buzz, have come together again with Google+. Despite the familiar names on the ticket, the project aspires to be the phoenix out of Buzz's ash. The two told the NY Times that Buzz "chastened" them and they've since learned the value users place on their privacy.
In limited field trial for now, Google+ advertises that it's expected to change and evolve with each user's feedback. The tool aims to mimick real-life relationships and discard the potentially awkward aspects of other social networks (ahem, poking, ahem). Perhaps the most refreshing update to this take on social networking is the ability to receive others' updates without sharing your own. Google plans to spread the reach of Google+'s features across mobile platforms and websites.
What do you think? Is there room for more takes on the same idea?
Melanie Yarbrough is the assistant community editor at ITKnowledgeExchange.com. Follow her on Twitteror send her an email at Melanie@ITKnowledgeExchange.com.
---