---
January 8, 2018 9:29 AM
CIO
,
Cloud Computing
,
Hadoop
,
Healthcare
,
Security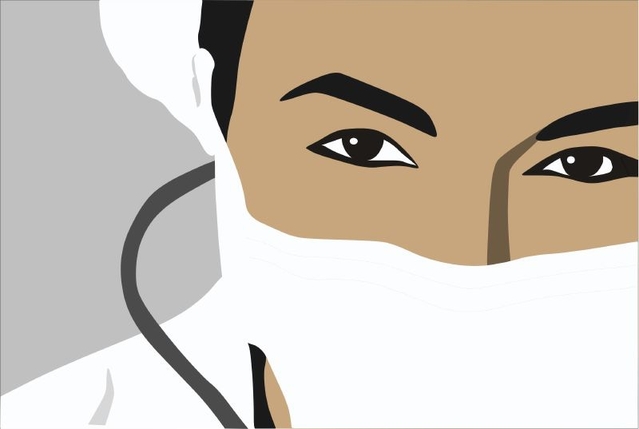 Healthcare image via FreeImages
What should the healthcare industry prepare for in 2018? Check out the four trends to watch out for in this week's roundup.
1. Four healthcare trends to watch in 2018 – Tayla Holman (SearchHealthIT)
Healthcare organizations should be prepared to see applications for blockchain and more uses for AI in 2018. Analytics provided by EHR vendors will also emerge.
2. Huge coordinated vulnerability disclosure needed for Meltdown – Michael Heller (SearchSecurity)
Unprecedented Spectre and Meltdown CPU flaws required a vast coordinated vulnerability disclosure effort over six months and across dozens of organizations.
3. Apache Hadoop 3.0 goes GA, adds hooks for cloud and GPUs – Jack Vaughan (SearchDataManagement)
Is this the post-Hadoop era? Not in the eyes of Hadoop 3.0 backers, who see the latest update to the big data framework succeeding in machine learning applications and cloud systems.
4. Meltdown and Spectre target cloud computing environments – Ed Scannell (SearchCloudComputing)
Hackers could target cloud computing environments to exploit the Meltdown and Spectre vulnerabilities, but AWS, Microsoft and Google say their fixes are enough to bar the doors.
5. CIO goals and IT resolutions for 2018 – SearchCIO staff (SearchCIO)
Seven CIOs plus one chief digital officer give us a glimpse of their technology plans for the new year.
January 2, 2018 8:56 AM
Cloud Computing
,
Cryptocurrency
,
Google Cloud
,
iot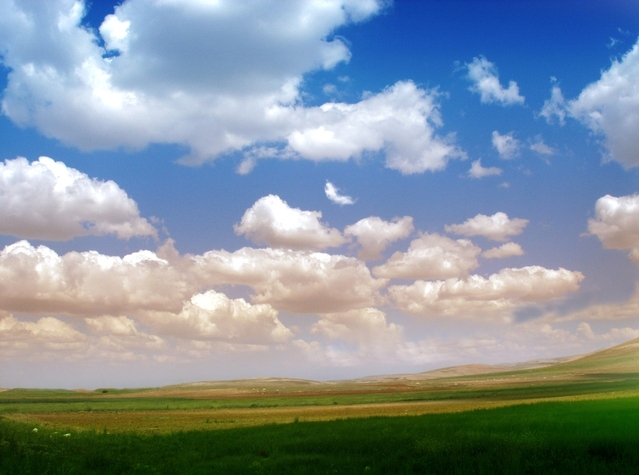 Cloud image via FreeImages
What are your cloud provider predictions for 2018? Check out the top cloud news from 2017 in this week's roundup.
1. Top cloud providers dominate headlines in 2017 – Kathleen Casey (SearchCloudComputing)
From the AWS and Azure machine learning partnership to Google's grab for hybrid cloud, 2017 was an exciting year for cloud. Review some of our top stories below.
2. Most popular SearchCIO videos for IT industry leaders in 2017 – Ben Cole (SearchCIO)
Get cutting-edge technology strategy insight straight from IT industry leaders in this countdown of our top 10 most popular SearchCIO videos from 2017.
3. North Korea's Lazarus Group sets sights on cryptocurrency – Rob Wright (SearchSecurity)
Researchers believe North Korean nation-state hackers from the Lazarus Group are targeting cryptocurrency exchanges and owners in a wave of financially motivated attacks.
4. Google Cloud Platform services engage corporate IT – Trevor Jones (SearchCloudComputing)
Google's cloud vision to ascend in the public cloud market centers on next-gen applications, which in 2017 translated into a decidedly enterprise-centric spin.
5. Editor's picks: Thought-provoking IoT blogs from 2017 – Sharon Shea (IoTAgenda)
Some of the most popular articles from our IoT Agenda contributor network in 2017 took a look at the use cases of IoT in various verticals, as well as the technologies vital to its success.
---
December 18, 2017 2:35 PM
Artificial intelligence
,
Chatbots
,
Development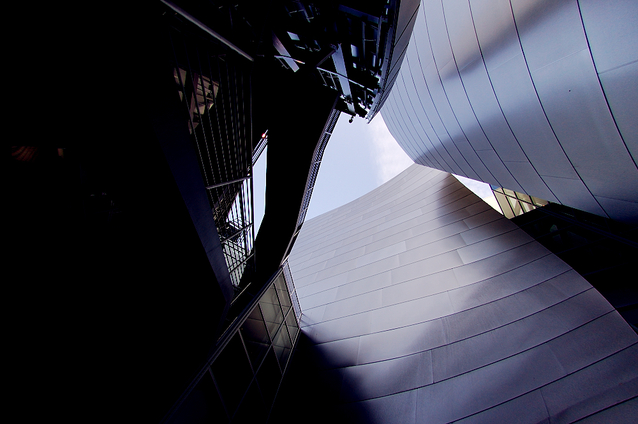 Artificial image via FreeImages
By James Kobielus (@jameskobielus)
Over the past several years, the artificial intelligence (AI) market has been converging on an open, industry-wide development framework. In the coming year, key layers of this general-purpose framework will become standard in most general-purpose AI development tools.
Going forward, AI frameworks are fundamental to developer productivity. In a world where AI is increasingly the nucleus of disruptive applications, developers will adopt tools that enable fast development of machine learning and deep learning models for specific solution domains. By year-end 2018, leading AI solution providers will offer domain-specific software development kits (SDKs) for the majority of principal commercial AI use cases.
In 2018, vendors will launch a growing range of AI SDKs that take open-source tools to the next level of solution orientation. Ultimately, the AI tool vendors who prevail will be those who recognize that each domain requires a development framework suited to its special requirements. For example, the requirements of developers of AI-infused industrial robots tend not to overlap with those who embed AI in mass-market smartphones, IoT edge devices, or embedded e-commerce chatbots. For one thing, some solution domains (such as robotics) make extensive use of reinforcement learning, as opposed to the supervised and unsupervised learning that prevail in other AI domains. For another, some domains (such as interactive chatbots) deliver AI models that drive conversational user interfaces, whereas others (such as drones) enable highly autonomous robotic endpoints. Furthermore, AI use cases vary widely in their target hardware, cloud, and application deployments.
By year-end 2018, the more diversified AI solution providers will offer domain-specific SDKs, or have partners who extend those vendors' general-purpose SDKs, for all or most of the following AI use cases: smart mobility, virtual assistants, object recognition, computer vision, smarthome, image manipulation, mixed reality, sentiment analysis, robotics, drone, industrial IoT, gaming, and cybersecurity applications. Already, Wikibon is seeing an expanding range of AI SDKs geared to mobile, chatbot, IoT, drone, gaming, and robotics applications.
Going forward, vendors will differentiate solution-oriented development tools on their ability to speed development, training, and deployment of finished AI apps. Key differentiators will include APIs, statistical modeling interfaces, algorithm and code libraries, pretrained models, reference applications, and other functional components suited to the most common commercial, industrial, and public-sector use cases. To support the entire AI app-dev pipeline, the new generation of solution-oriented AI toolkits will also include embedded DevOps, collaboration, governance, training, and data management features suited to their various domains.
In addition, these tools will provide role- and task-oriented development interfaces tailored to the needs of the technical and domain specialists in each domain. And they will allow developers to extend and customize every interface, feature, and component to address domain-specific AI challenges.
---
December 18, 2017 7:11 AM
Artificial intelligence
,
Edge computing
,
NetApp
,
Security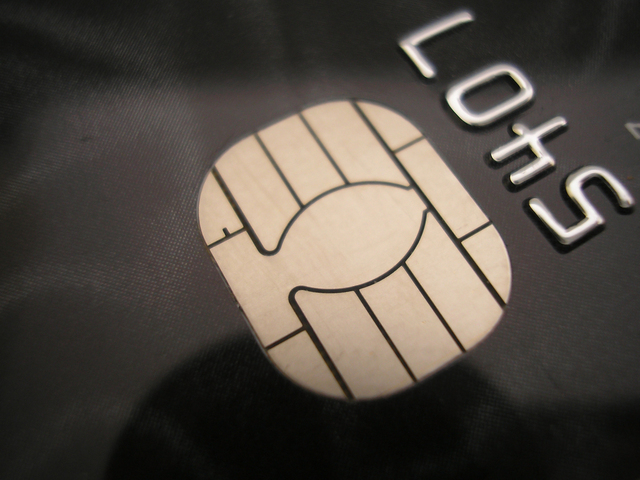 Security image via FreeImages
How is your company handling cyberattack prevention? Check out seven tips to protect you data from malicious attacks in this week's roundup.
1. Harvard IT exec: Take these seven cyberattack prevention steps now – Jason Sparapani (SearchCIO)
Go ahead and check out cutting-edge software for airtight IT security, Harvard Business School's CTO says. But first, renew your focus on cyberattack prevention.
2. 1.4 billion stolen credentials found on dark web – Michael Heller (SearchSecurity)
A massive repository containing more than 1.4 billion stolen credentials was found on the dark web with special features for malicious actors.
3. CORD project updates platform to support edge computing – Jennifer English (SearchSDN)
With its latest release, the CORD project moves to become a primary infrastructure to support edge computing. Also, Juniper plans to move OpenContrail to The Linux Foundation.
4. AI experts: Business alignment key to AI implementation – Ed Burns (SearchBusinessAnalytics)
For enterprises to benefit from AI tools and techniques, experts at AI World stressed that technology needs to be grounded by a tight focus on how it can improve business goals.
5. Hitz: NetApp market growth hinges on cloud, data management – Garry Kranz (SearchStorage)
Storage stalwart NetApp celebrated its 25th anniversary in 2017. NetApp founder Dave Hitz reflects on its evolution and the impact of Cloud OnTap, Data Fabric and SolidFire HCI.
---
December 12, 2017 7:02 PM
Artificial intelligence
,
Programming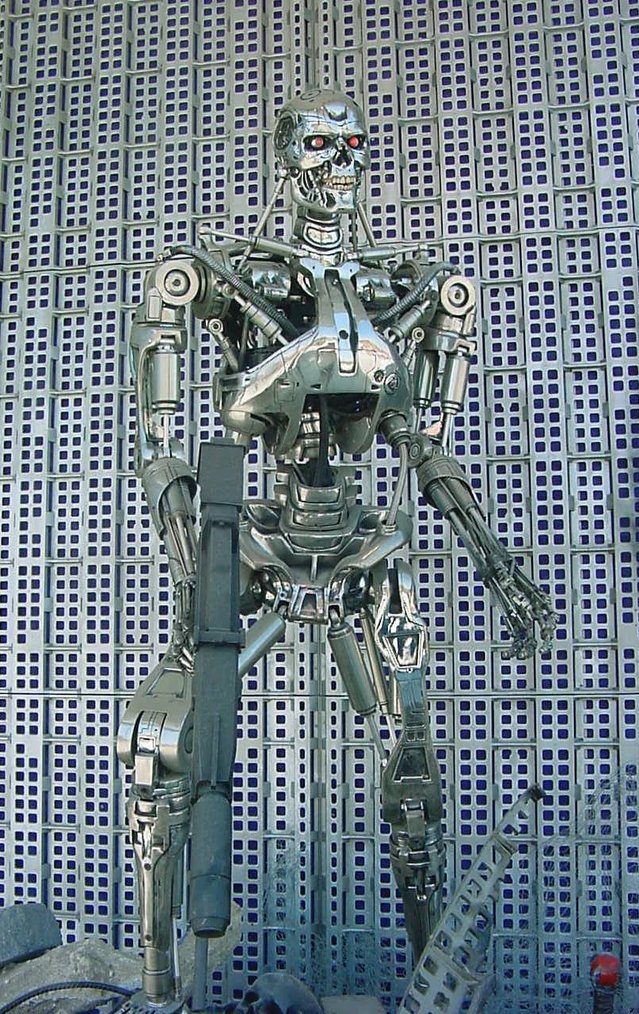 Robotics image via FreeImages
By James Kobielus (@jameskobielus)
Auto-programming will become the centerpiece of enterprise application development in 2018. As we move into the new year, we'll see more application developers leverage the newest artificial intelligence (AI) approaches to algorithmically generate source code. Before long, human being will scarcely need to write a single line of original program code under any circumstances.
Another key new auto-programming technology that we'll see more of in the new year is robotic process automation (RPA). What's new about RPA is that it doesn't program from the "inside-out," in other words, through the old-fashioned approach of writing application logic in source code and then compiling it into an executable format. Instead, RPA takes an "outside-in" tack, using AI to craft program logic through algorithmic inferences from externally observable application artifacts and behaviors.
Essentially, RPA uses AI-driven software "robots" to infer an application's underlying logic from its presentation layer, user-interface controls, interaction and messaging flow, and application programming interfaces. Key RPA capabilities include screenscraping of UI presentation elements, optical character recognition of on-screen text, auto-sensing of browser-level control and domain object models, recording of human-user keystrokes and clicks, and user-specified flowcharting of UI flows. In addition, the technology increasingly relies on the latest advances in machine learning (ML), deep learning (DL), natural language processing (NLP), and computer vision, either to automatically build a high-fidelity replica of an existing application, or it can work this same magic from prototypes that users may craft of these artifacts at various levels of business or technical depth.
Some disparage RPA as just the latest fad in screenscraping, but it's far from that. Like screenscraping, RPA interprets the UI of applications and can infer how to execute application steps identically to those that a human user might take. But RPA's potential is far greater than that, especially if these software robots are resident on desktops, servers, and other application nodes. In this larger picture, RPA infrastructures can be configured to observe, capture, profile, and reproduce any flow of content, context, and control in any application environment. They can also be setup to non-disruptively and automatically detect changes to APIs, document object models, and other observable application architectures, then triggering changes to auto-generated application code that interface to these features.
Clearly, RPA opens some amazing possibilities for enterprise who are trying to boost developer productivity under tight budget and manpower constraints. Imagine a world in which you can simply point an RPA robot at a well-performing workflow that sprung up in an ad-hoc fashion and ask it to crystallize that into a repeatable, documented workflow. Now imagine that you can apply RPA to work this same magic across distributed microservices in your private cloud, in complex multi-clouds, or even among edge nodes on the Internet of Things.
For those reasons, this technology might also unnerve people who've made their careers writing the application code and orchestration logic that underpins many enterprise applications. In fact, many RPA implementations come into organizations throughout business operations who are frustrated waiting for IT shops to deliver on their complex application requirements and who want to take the matter in their own hands. Indeed, RPA robots may be able to produce a first cut on these auto-built orchestrations better and faster than an expert human process designer. This is, in fact, how many organizations are using RPA, providing flowcharting tools that both traditional developers and business users can use to graphically monitor and tweak the process definitions that distributed RPA infrastructures automatically generate.
You might regard RPA as the Trojan Horse of the "citizen programmer." One of the technology's big advantages in legacy environments is that, by building applications from external interfaces, it requires little or no changes to existing IT systems. Consequently, it's an easy drop-in to app-dev and process design shops, allowing developers to boost their productivity by implementing lightweight orchestrations among built-up applications. In 2018, we'll see a fair amount of application development migrate to the "edges" of the business, in the form of full-fledged RPA-based developers in every line of business.
Also in 2018, we'll see established RPA solution providers become more prominent players in the cloud application development arena. Chief RPA tool vendors include Automation Anywhere, BlackLine, Blue Prism, Kofax, Pegasystems, and UiPath. These solution providers are blurring the already fuzzy line between RPA, business process orchestration, Web content management, and application development. Wikibon expects that many of them to be potential acquisition targets in 2018 for larger, deeper-pocketed providers of cloud application development suites.
Furthermore, the new year will see the AI features of commercial RPA tools grow in sophistication. RPA vendors will leverage technological advances in computer vision, sentiment analysis, topic modeling, and intent-based modeling. Tools for optimizing the AI models in RPA environments will also grow more sophisticated, being able to train the code-generation process through supervised learning on a deepening pool of field-proven code-builds.
Programming won't grow entirely automated in 2018, or even anytime in our lives. Though algorithms will soon do the bulk of programming work—via RPA, ML, and the like—but we will still need humans in the loop to certify that the robots are building only the code we need them to build.
---
December 11, 2017 8:03 AM
Artificial intelligence
,
AWS
,
CLI
,
Data protection
,
Ransomware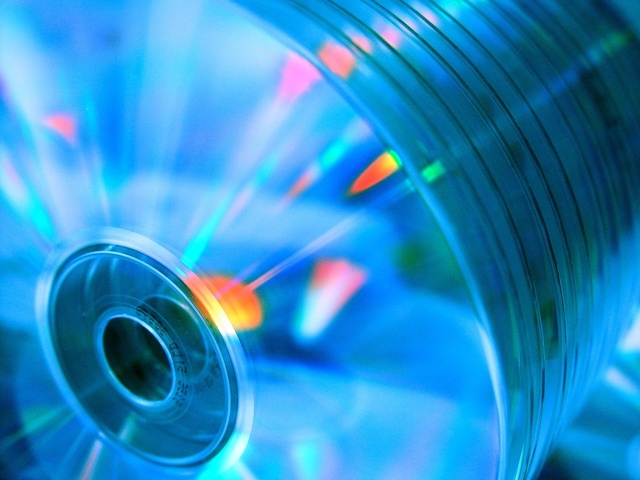 Backup image via FreeImages
From ransomware to mergers & acquisitions, it was a busy year in the data protection market. Check out this year's top trends and news in this week's roundup.
1. Data protection trends: Ransomware, M&A deals dominate news – Paul Crocetti (SearchDataBackup)
Ransomware made international headlines in backup 2017 news, and vendors looked to mitigate its effects. Vendors were also busy with acquisitions and hyper-converged backup.
2. Keyboard data leak exposes millions of personal records – Michael Heller (SearchSecurity)
A keyboard data leak by mobile developer Ai.type exposed millions of personal records through misconfigured MongoDB database settings.
3. With AI-based cloud management tools, context is king – Kristin Knapp (SearchCloudComputing)
While it's still early days for adoption, IT pros say AI-powered cloud management tools reduce a lot of the grunt work associated with performance and root-cause analysis.
4. Five years later, CLI still rules as an operational interface – Eamon McCarthy Earls (SearchNetworking)
How long will CLI remain a dominant operational interface? That's one of the key questions network analysts are asking in this week's blog roundup.
5. AWS AI services toss machine learning keys to dev teams – David Carty (SearchAWS)
AWS re:Invent featured updates to database and internet of things technologies, but new cloud AI services such as SageMaker broaden the appeal of the cloud provider's AI tool set.
---
December 4, 2017 9:15 AM
Artificial intelligence
,
Deep learning
,
Human Resources
,
Oracle
,
Tintri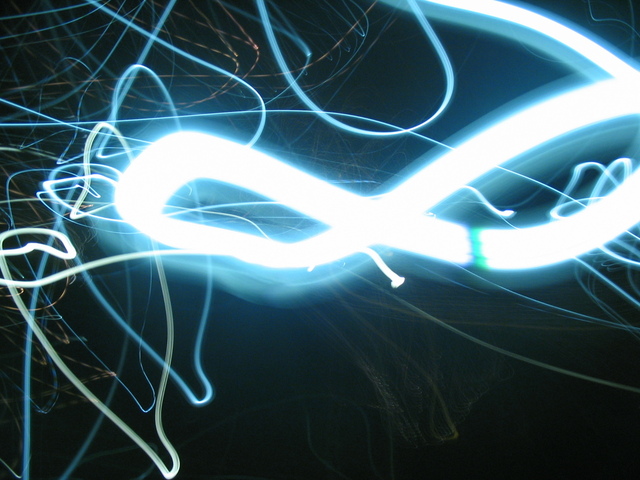 Artificial image via FreeImages
What do the Oracle AI moves mean for the vendor and its customers? Find out what one expert thinks in this week's roundup.
1. Taking stock of Oracle AI application and database moves – David Essex (SearchERP)
Holger Mueller of Constellation Research gives his take on Oracle AI developments, including the Autonomous Database, and explains why the new recruiting module in Oracle HCM Cloud is a big deal.
2. Radiology AI and deep learning take over RSNA 2017 – Shaun Sutner (SearchHealthIT)
AI and deep learning applications were superhot at RSNA 2017, as value-based medical imaging and PACS and VNA systems remained the top topics for imaging professionals.
3. Tintri storage solves healthcare firm's primary and DR needs – Sonia Lelii (SearchDisasterRecovery)
Cross Country Healthcare standardized its production and data protection storage on Tintri and now it has 400 VMs working through the flash platform. Next up, a cloud setup.
4. AU combines talent analytics with HR management – Patrick Thibodeau (SearchHRSoftware)
People analytics can involve quantitative analysis. This is a specialized skill set that universities have been rushing to fill through master's degree programs in analytics.
5. NSA data leak exposed Army INSCOM project information – Michael Heller (SearchSecurity)
Yet another publicly accessible cloud storage bucket exposed government data; this time it was an NSA data leak which included information on an Army intelligence project.
---
November 27, 2017 8:50 AM
Artificial intelligence
,
Azure
,
Data breach
,
Visual Studio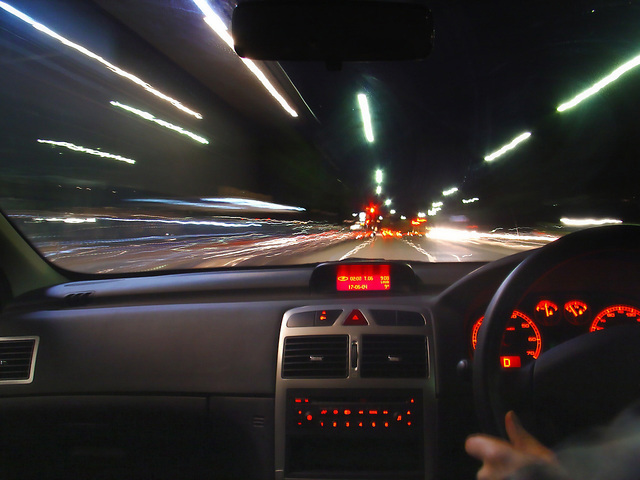 Driving image via FreeImages
What do you think of how Uber handled the breach and response? Check out the details of the data breach in this week's roundup.
1. Uber breach affected 57 million users, covered up for a year – Michael Heller (SearchSecurity)
A 2016 Uber breach affecting data for 57 million users was covered up by the company, including a $100,000 payment to the attackers to keep the incident quiet.
2. CA Technologies antes up with AI in mainframe software tools – Ed Scannell (SearchDataCenter)
CA Technologies' debut of mainframe software tools with AI and machine learning extends the platform's relevance in a world increasingly focused on cloud and DevOps.
3. Visual Studio Live Share aims to spur developer collaboration – Darryl Taft (SearchSoftwareQuality)
Visual Studio Live Share enables developers to collaborate on code in real time to build safer, higher-quality applications.
4. How to win in the AI era? For now, it's all about the data – Nicole Laskowski (SearchCIO)
Deep learning pioneer Andrew Ng explains why data, not algorithms, gives companies a first-mover advantage in the current AI era. Plus: the four traits of an AI company.
5. Microsoft Azure cloud database activity takes off at Connect(); – Jack Vaughan (SearchSQLServer)
Microsoft Connect(); 2017 saw the addition of MariaDB and Cassandra to the Azure cloud database lineup. Also discussed: A set of Spark-based analytics services called Azure Databricks.
---
November 20, 2017 9:29 AM
Cloud Computing
,
DevOps
,
Kaspersky
,
Kronos
,
Procurement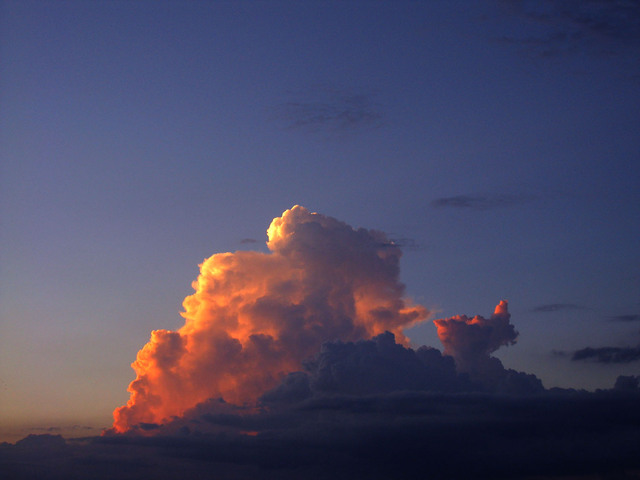 Cloud image via FreeImages
How should organizations prepare for cloud computing technologies in 2018? Check out six different routes in this week's roundup.
1. Cloud computing technology for 2018: Transform or die – Joel Shore (SearchCloudApplications)
Oracle roadshow keynoters count six alternative routes to adopting cloud computing technology, and they note that the best implementations demand a deep understanding of the customer.
2. Kronos Workforce Dimensions stirs HR tech world – Shaun Sutner (SearchHRSoftware)
Workforce management leader Kronos intended to reshape itself in a turbulent HR tech world, say executives behind the vendor's new mobile-first SaaS system, Workforce Dimensions.
3. Kaspersky sheds more light on Equation Group malware detection – Rob Wright (SearchSecurity)
A lengthy Kaspersky report offers more insight into how the antivirus company discovered Equation Group malware and came to possess classified U.S. government data.
4. Procurement transformation a main focus at CPO Rising Summit – Jim O'Donnell (SearchERP)
At the CPO Rising Summit, procurement experts discussed how procurement and supply chain will involve technologies like blockchain and AI, but some are skeptical this will happen soon.
5. DevOps transformation in large companies calls for IT staff remix – Beth Pariseau (SearchITOperations)
Large enterprises, such as Kaiser Permanente, base their moves toward DevOps practices on organizational changes that force a shift in IT team mindset.
---
November 13, 2017 8:17 AM
Cloud Security
,
DevOps
,
Equifax
,
IBM
,
SQL Server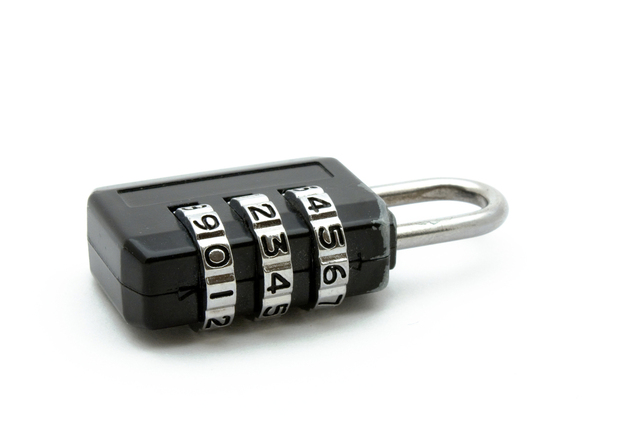 Encryption image via FreeImages
How do you feel about Equifax CEO Barros not knowing whether customer data is encrypted or not? Check out his testimony in this week's roundup.
1. Following Equifax breach, CEO doesn't know if data is encrypted – Madelyn Bacon (SearchSecurity)
News roundup: Following the massive Equifax breach, the CEO said he doesn't know if customer data is encrypted or not. Plus, flaws were found in IEEE's P1735 standard, and more.
2. AI's role in future of DevOps provokes IT industry agita – Beth Pariseau (SearchITOperations)
AIOps has become a white-hot IT buzzword, but whether smart machines can replace, rather than augment, human intelligence is a much thornier question.
3. Microsoft boosts SQL Server machine learning services – Jack Vaughan (SearchSQLServer)
Python and R are among the tools in the SQL Server machine learning toolkit. Native T-SQL scoring is also on the agenda, as uncovered at PASS Summit 2017.
4. Cloud security tools reflect disparate vendor perspectives – Trevor Jones (SearchCloudComputing)
The latest cloud security tools exemplify the major providers' varied approaches to address user concerns, and protect customers from themselves.
5. IBM Cloud Private pulls from Big Blue's roots – Darryl K. Taft (SearchCloudApplications)
IBM sticks close to its roots with IBM Cloud Private, which taps Big Blue's enterprise and middleware strengths to move customers from the data center to private cloud.
---