---
September 29, 2011 9:00 AM
2010
There's been a bit of outrage recently over what seems to be Microsoft's sly tactic against open source operating systems on Windows machines.
Worry over what this means for non-Windows users – especially in the vocal Linux community – has run rampant despite Steven Sinofsky's claim that "[t]he UEFI secure boot protocol is the foundation of an architecturally neutral approach to platform and firmware security. Based on the Public Key Infrastructure (PKI) process to validate firmware images before they are allowed to execute, secure boot helps reduce the risk of boot loader attacks. Microsoft relies on this protocol in Windows 8 to improve platform security for our customers."
It is precisely the Public Key Infrastructure (PKI) that makes this roadblock possibly permanent. While this is what they say is the "key" to allowing non-Windows users access to their machines, it may prove to be the lock instead. Matthew Garrett, mobile Linux developer at Red Hat, said in a blog post, "As things stand, Windows 8 certified systems will make it either more difficult or impossible to install alternative operating systems."
The real worry comes when users buy newer models, since Microsoft has no control over whether or not manufacturers allow users to disable secure boot, the one saving grace of the whole fiasco. As Garrett points out on his blog: "[Microsoft's] competition can't [require hardware vendors to include their keys]. Red Hat is unable to ensure that every OEM carries their signing key….or any other PC component manufacturer."
Not all Linux users see the hype as warranted, as IT Knowledge Exchange blogger Eric Hansen of I.T. Security and Linux Administration puts it: "I personally think all of this is nonsense." Citing the optionality of Secure Boot and that this feature only affects newer models already set up for Windows, Hansen doesn't see any immediate effects on the way he uses Linux.
"I'm not sure what the system specs are for Windows 8, but I'm pretty sure even those systems running the (now) archaic BIOS is going to be able to boot Windows 8. If you don't have UEFI on your system, then Secure Boot isn't going to make a difference anyways," Hansen writes. "[H]ow does this involve Linux? Well, in the short term, it doesn't."
It's true, it doesn't seem that non-Windows users need to feel threatened by the BIOS replacement and default secure boot for now. Brad Chaco of Maximum PC highlights one Slashdot forum user's "chilling prophecy of the future": "Today you can throw Linux on any old hardware, and do something useful with it. 5-10 years from now, you'll have to specifically hunt down unlocked software. This has a rather drastic effect on the utility of Linux, which is Microsoft's intention." Bing Tsher E follows up with an indirect response to Hansen's less-than-alarmed post: "The hardware vendors are also vigorously trying to make certain there isn't any 'old hardware' to employ…. It won't matter whether the old hardware can boot Linux if it's been sucked out of existence and destroyed."
What do you think: Is this the beginning of the end or mere conspiracy theory?
Melanie Yarbrough is the assistant community editor at ITKnowledgeExchange.com. Follow her on Twitter or send her an email at Melanie@ITKnowledgeExchange.com.
September 28, 2011 2:30 PM
Are pretty graphs the next big security threat?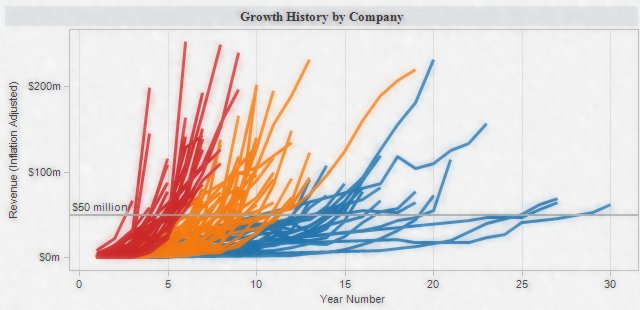 I'm regularly impressed by all the powerful new data analysis tools popping up these days, and it's a great thing: While before, specialized internal teams had to suss out data trends at great cost and at a slow pace, more workers are empowered than ever before to dive deeper into their business data, finding inefficiencies, opportunities or challenges that would otherwise have gone unnoticed.
But as has been noted repeatedly, IT consumerization generally comes with a number of new costs: Loss of control, increased security risks and the misapplication of these tools, to name a few potential problems. Continued »
---
September 22, 2011 9:26 AM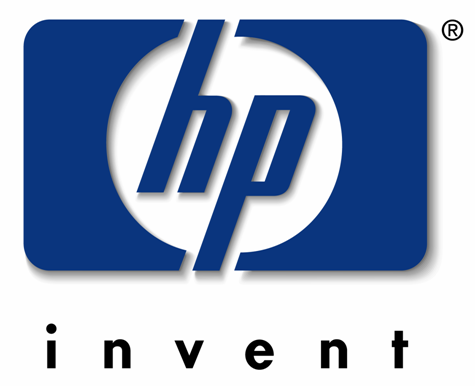 HP hasn't been doing much inventing these days, unless you count the reinvention of the company's entire focus and primary offerings. But is that all coming to an end with the ousting of Hewlett-Packard CEO, Léo Apotheker? Reports circulated yesterday of a secret meeting of HP's directors to replace Apotheker. This comes two and a half weeks after HP's confusing dump of webOS and TouchPad and shaky outline of the fate of its PC business.
Among the possible candidates, the Times and several other online news sources have named Meg Whitman, former CEO of eBay. Her history with eBay, which began when the popular bidding site was just a wee start-up, seems to be a major draw for HP's board. Apotheker has had less than a year to lead HP to where it currently is, and no matter your opinions on where it's heading, the bad PR alone is reason enough for the board to start looking for a new face to front the company.
The day after Apotheker's announcement of HP's mobile shutdown, PC business spinoff, and entrance into the software industry, HP stock plummeted 20 percent. Yesterday, after reports of Apotheker's possible replacement, HP stock rose. If that seems like a coincidence, perhaps the thrice-lowered sales forecasts and 47 percent drop in HP's stock under Apotheker's management are enough for the board to reconsider the hire. Also under reconsideration? The proposal to spinoff HP's PC division as a separate company.
This doesn't necessarily mean that HP will abandon its proposed venture into the cloud, as Jayson Noland, an analyst at Robert W. Baird & Co. in San Francisco told Bloomberg: "Hewlett-Packard isn't looking to completely change course. The company's board and shareholders are mostly looking for a surer hand."
While the board might support Apotheker's plan, they've more than lost faith in his ability to carry it out.
UPDATE: Not everyone's too keen on the idea of Meg Whitman succeeding Apotheker.
Melanie Yarbrough is the assistant community editor at ITKnowledgeExchange.com. Follow her on Twitter or send her an email at Melanie@ITKnowledgeExchange.com.
---
September 19, 2011 1:43 PM
It looks like app stores are coming to a desktop near you, which means a lot of changes for how IT provisions, purchases and manages software, for better and worse.
A few years ago, I took a look at mobile phone app stores: They were all the rage at the time, and telecom companies (and the vendors that love them) were making big noise about how traditional mobile operators were working hard to re-capture their dominance in this space.
It didn't quite happen like that, even though app stores have come to dominate: A lively ecosystem can help push a platform to the top (iPhone, Android) while a weak one can send it to the dustbins of history (WebOS). While I'm not going to argue that app stores are the factor that decides whether a mobile platform succeeds, I think you'd be hard pressed to find someone credible who says that a good store (and, more importantly, a good developer base that likes the store) isn't important.
But instead of app stores giving carriers a new revenue stream – and the important role as gatekeeper of what can and can't run on their networks – tech giants Google, Apple and, to a lesser extent, Amazon have dominated. It now looks like Microsoft will be joining their ranks and helping push this paradigm to the desktop. Continued »
---
September 14, 2011 12:23 PM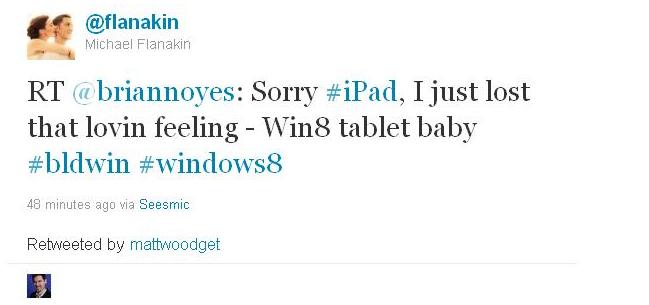 Yesterday's announcement of Windows 8, complete with tablet, at the Microsoft Build conference in Anaheim, CA, seemed to go over pretty well. Twitter was overflowing with news and the unveiling of the much-critiqued Windows 8 took up a bit of the feed. Product offerings with the new OS aren't expected until 2012, which gives Microsoft some time to charm software developers. Continued »
---
September 13, 2011 8:20 AM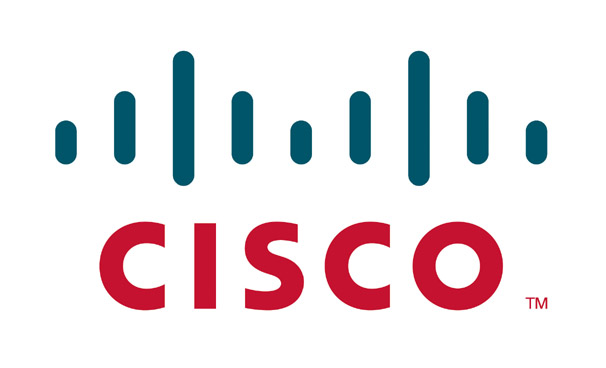 Think you can do what Cisco does? Not so fast, Chun-Yu Zhao.
Reports of the sentencing of a Virginia woman, Chun-Yu Zhao, convicted of leading a counterfeiting group that specialized in Cisco equipment are circulating today. Add money laundering and fraudulent citizenship practices, and what kind of punishment can you expect? Sixty months in prison, $2.7M, a $17,500 fine, and three years of supervised release after her term.
But Zhao won't be returning to her various homes, condos, Porsches, Mercedes, bank accounts, or even her U.S. citizenship after her sentence is up, the majority of which will be seized by the federal government.
Cisco and the federal government are no strangers to counterfeit IT products, which spurred the heightened effort to target companies peddling these knock-off goods, usually in the form of Cisco resellers. In 2005, the Department of Justice, FBI, U.S. Immigration and Customs Enforcement (ICE), and U.S. Customers and Border Protection (CBP) reported over 700 separate instances of seizing counterfeit network equipment during Operation Network Raider. There have been over $143M in seizures, $3.6M in restitution ordered, five convictions, and over a decade in sentences being served for these crimes. As usual, what is actually lost — security where it's needed most — can only be returned over time with continued efforts such as these.
Melanie Yarbrough is the assistant community editor at ITKnowledgeExchange.com. Follow her on Twitter or send her an email at Melanie@ITKnowledgeExchange.com.
---
September 7, 2011 2:52 PM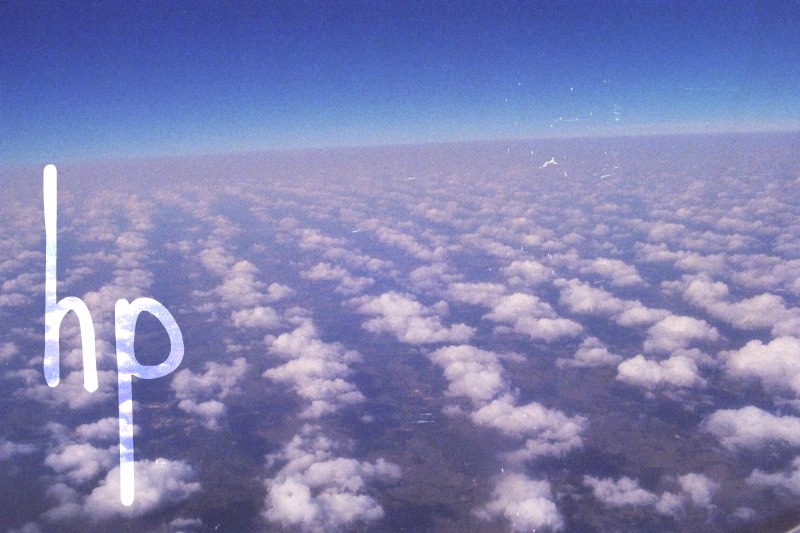 HP took a break from confusing everyone regarding its PC business and announced its HP Cloud Services program in private beta today. About a month after HP announced it had joined OpenStack, the company is sharing the fruits of its labor – compute and storage IaaS pay-as-you-go offerings – on the HP blog:
HP Cloud Compute allows you to deploy compute instances on-demand. It lets you customize your instances to handle your unique workloads and add new instances to quickly scale.
HP Cloud Object Storage provides you with scalable online storage capacity on-demand. Object storage is ideal for archiving and backing up data, serving static content for web applications, and storing large public or private data sets, such as online files and media.
The announcement comes on the heels of Dell's entrance into the public cloud world last week. But while Dell's platform is built on VMware's suite, HP plans to offer its cloud without the bonds of legacy infrastructure. HP's VP of cloud solutions, Patrick Harr, told Derrick Harris of GigaOm in June that HP intended to compete with big name cloud providers such as Amazon Web Services and Rackspace, choosing also to focus on developers. I wonder if HP's recent bucking of webOS – and the subsequent effects on developers – will have any bearing on the cooperation and excitement from the development community. Perhaps this will knock HP up on the scale of cloud computing vendors, but the likeliness of this ambition may be too soon to tell. HP is asking for feedback on the private beta program, crediting feedback from its first development stage for the state of the private beta offerings.
If you plan to register, I suggest doing it sooner than later to join the fun. If you do, let us know what you think!
Melanie Yarbrough is the assistant community editor at ITKnowledgeExchange.com. Follow her on Twitter or send her an email at Melanie@ITKnowledgeExchange.com.
---
September 6, 2011 9:25 AM
Maybe Léo Apotheker has just been watching too much CW: HP insists it isn't dumping its market-leading PC making division, it's just spinning it off. Making it more agile. Well, that's the preferred course. What actually happens … Well, let's just see how things go? No labels or anything, ok?
And that's the muddled message HP is sending when it literally owns every pixel, such as in the below advertisement (full text below):
---
September 2, 2011 11:05 AM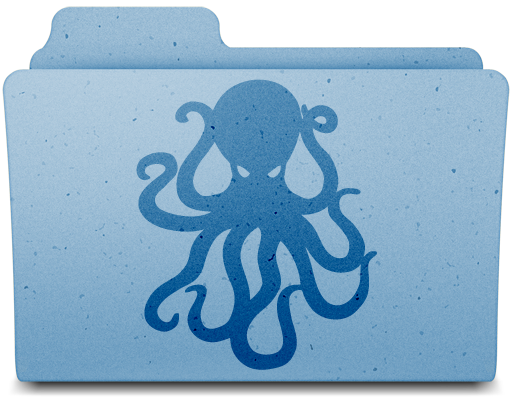 Throughout VMworld I was asked again and again, "What's the most exciting thing you've seen?". And while there were a lot of great tools on display (check out SearchServerVirtualization's Best of VMworld), the one that sold me after just a few minutes was VMware's Octopus. I convinced J.J. Zhuang to give me an extended tour of the package, the video of which I'll post soon, but it looks great – much better, in fact, than the Project Octopus VMware CTO Steve Herrod demonstrated that same morning during his keynote. Continued »
---
September 2, 2011 6:25 AM
"Essentially, you can think of the Windows desktop as just another app," Steven Sinofsky explains in the Windows 8 blog's most recent post.
Apple's one-liner returns to me, like it does most days when someone repeats it, jokingly, as though they were the first to say it: There's an app for that. This is the world we live in: Applications have replaced hard wires and permanence. Even our phones may have split personalities some day very soon. Hardware is being created as a reflective surface, merely presenting information rather than storing it anymore.
Discussion of Windows 8, and the team's vision for the new OS, brings this to a new level. The OS's Metro version is a world of floating apps. Users have the option to remain in the "Metro world" without ever seeing the desktop, the code never having loaded onto your machine. "This is Windows reimagined," Sinofsky says.
Or is it really just Windows undecided? Continued »
---