---
August 23, 2011 8:07 AM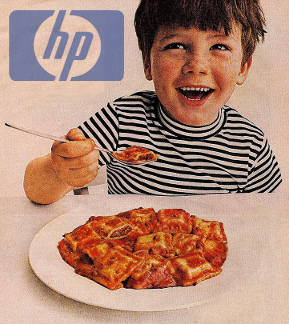 HP ditching a low-margin business to focus on new software initiatives? Sure sounded a lot like the recent headlines could have applied to HP's inroads in the networking business, which have come largely at the cost of undercutting Cisco's networking, storage and server markets in a brutal price war. And while the real (first) victims were HP's market-dominating consumer PC division and its nascent attempts at mobile greatness, WebOS, my curiosity was piqued: What will happen to HP's corporate hardware, now that it's becoming a corporate software company? Continued »
August 22, 2011 1:34 PM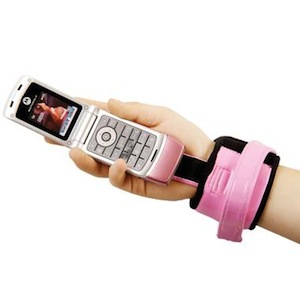 Photo via Sky Mall
Next week is the much-anticipated VMworld 2011 in Las Vegas, Nevada. IT Knowledge Exchange is gearing up to bring you live coverage from the conference – with you in mind, of course – and part of that is outlining some great virtualization books you should take with you to read on the plane. So put down that Sky Mall magazine, and dive into one of these great virtualization reads.
---
August 18, 2011 11:41 AM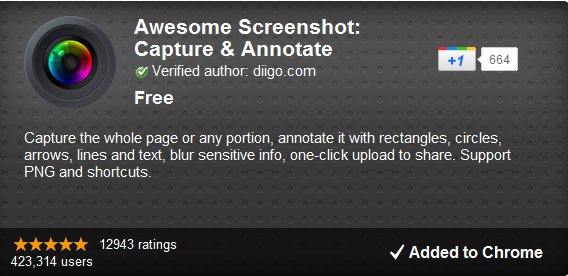 The other day, a Chrome extension I've used from time to time, Awesome Screenshot, prompted me to "enable it" again because the mini-application needed increased permissions. It's been the perfect solution for the simple, no-fuss screenshots I need to take from time to time for my job as a technology blogger, but I didn't need it now and I didn't have the time to figure out why on earth it needed its permissions increased. I clicked ignore and decided to take a look at it later, or more likely, just enable it when I needed it again.
Turns out, I had good reason to be wary. Continued »
---
August 17, 2011 12:45 PM
Al Sacco, an open BlackBerry optimist, has a great interview with Mike Kirkup, RIM's Director of Developer Relations. Kirkup goes through all the great advances RIM's made with its platform, particularly going forward: A simplified development platform; a more responsive, beautifully designed UI; and tight integration with BBM, RIM's highly addictive messaging service.
Sacco's article closes on what is supposed to be a positive note:
"Nothing has changed" for RIM and BlackBerry, [Kirkup] says.

The company still has a very solid foundation, Kirkup says, built on more than a decade of mobile-device-specific work in the technology industry. RIM is still the security de facto for many governments and other security-conscious organizations. It still has many, many loyal users. And RIM is currently producing and shipping the best products it's ever offered, according to Kirkup.
For RIM, "Nothing has changed." Unfortunately, the rest of the world has. IT no longer calls the shots on technology the way it once did. As HP will sadly tell you, a slick, next generation OS doesn't necessarily cut it, and RIM's updates haven't received the critical plaudits that WebOS has. Continued »
---
August 16, 2011 10:00 AM
We're packing up our bags and once more hitting the sands of Las Vegas to bring you the latest news, tips and IT strategies straight from VMWorld 2011. Get real-time updates from Michael by following @ITKE on Twitter.
Up-to-date Coverage:
September 1, 2011
VMware Day 3
Denny Cherry, SQL Server with Mr. Denny
Today was day 3 of VMworld. All the sessions that I attended today were pretty much recaps of the things which I covered earlier in the week. I went to these more in depth sessions because the information learned today will help me with my day to day deployments of VMware as well as helping me learn more about the specific items within VMware that I need to look at to ensure that VMware is running smoothly day to day….CONTINUED
August 31, 2011
Like Superman/Clark Kent for your phone: VMware's Mobile Virtualization Platform (MVP)
Michael Morisy, IT Watch Blog
[kml_flashembed movie="http://www.youtube.com/v/6OTn_qapKaw" width="425" height="350" wmode="transparent" /]
I had a chance to sit down with Srinivas Krishnamurti, VMware's senior director of mobile products, and check out the Mobile Virtualization Platform (MVP). MVP is an interesting concept that blends both personal and professional phone usage by actually installing a separate virtual instance of Android on select handsets…CONTINUED
VMworld Day 2 – Lots of product announcements today
Denny Cherry, SQL Server with Mr. Denny
So today was day 2 of VMworld 2011 and today was a great day at the conference. We had a great keynote with some demos which were pretty funny (I really hope that they were supposed to be funny). Granted I was a little late to the keynote so I missed the first few minutes, but I over slept breakfast is the most important meal of the day….CONTINUED
August 30, 2011
Microsoft wedges its way into VMworld 2011 with anti-VMware video
Melanie Yarbrough, IT Watch Blog
Not to be left out, Microsoft has asserted its opinion of host of this week's big conference in Las Vegas, VMworld 2011, by way of a YouTube video touting its private cloud services. The video pokes fun at VMware's longstanding decision to stay out of multi-hypervisor management (since, according to VMware, no one is demanding Hyper-V management anyway) and appeals to the ultimate nightmare in technology: getting left behind….SEE THE VIDEO HERE
VMworld, Day 1
Denny Cherry, SQL Server with Mr. Denny
Today was day 1 of VMware and I had a blast, even though I was only able to attend for part of the day. I flew in Vegas this morning instead of spending the night last night. I didn't hit any sessions today, but I did catch the keynote which was given by Paul Maritz, the CEO of VMware…CONTINUED
Far from VMworld, virtualization contender Red Hat starts lobbing stones
Michael Morisy, IT Watch Blog
How do you know you're successful? You start finding more enemies. A recent article by Steven Vaughn-Nichols should bring a smile to fans of VMware: Red Hat, the enterprise Linux giant, sees itself facing off not against enterprise mainstays like Oracle in the future but virtualization and cloud companies. Specifically, VMWare…CONTINUED
August 29, 2011
VMworld, come hell or high water
Michael Morisy, IT Watch Blog
This year's attendees might be facing a little of both as they make their way to VMware's annual conference: Even as Hurricane-cum-Tropical Storm Irene was wreaking H20 havoc across the Northeast and canceling Sunday, Monday and even Tuesday flights, conference host Las Vegas was flirting with temperatures of 100 degrees Fahrenheit…CONTINUED
The Essentials:
VMWorld Know before you Go:
Still have unanswered questions? See what others are asking about cloud computing or ask your own IT question in our forums!

For a deeper dive, take a look at some of these excellent cloud computing book recommendations we've pulled together, or suggest your own:
Books on Enterprise Cloud Computing:
Have another suggestion for this list? E-mail me at Michael@ITKnowledgeExchange.com or leave it in the comments.
Want to connect directly with experts? Read their blogs to hear straight from the horse's mouth: The pioneers, chearleaders and critics of cloud computing are often just a click away, and we've helped to organize the best of the best.
Top VMWorld Bloggers:
The list is a work in progress, so leave a message in the comments if you know of a blog to add.
What else would make this guide useful to you? Let me know in the comments or e-mail me directly at Michael@ITKnowledgeExchange.com with any additions, corrections or suggestions.
---
August 11, 2011 11:41 AM

Of the many IT analyst firms out there, few cast as wide and long a shadow as Gartner, in particular the firm's infamous magic quadrant: By neatly dividing the world's vendors into four categories (from the best-of-the-best Leaders down to the also-ran Niches), the company has made it easy for IT professionals to sort through marketing hype while narrowing down their list of companies to consider for their mission critical infrastructure. And each year, on cue, when vendors don't end up in the quadrant they want, new claims of bias, kickbacks and flawed methodology are lodged.
Most of that criticism pales in comparison, however, to the bad blood that apparently flowed between Gartner and IBM in the 80s, as recounted by now-departed Gartner founder Gideon Gartner.
---
August 10, 2011 10:01 AM
We've explored data-centers-in-a-box, but it seems the concept of modular data centers is gaining a bit of ground. Whether you're not sure what you'll need in the future or you're simply looking for a quick expansion, modular data centers could be what you're looking for. The most cited benefits of this method are cut costs and quick deployment. Sound familiar?
Continued »
---
August 5, 2011 8:59 AM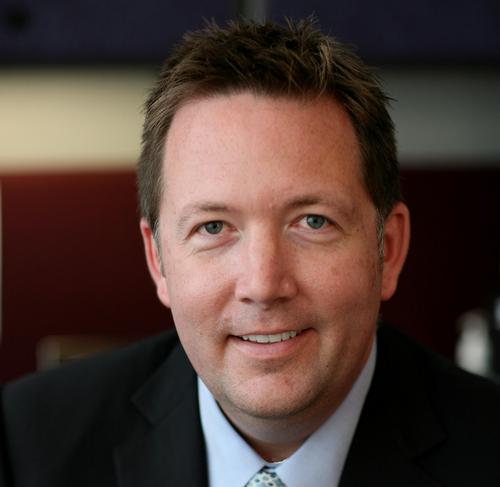 Amid the government overhaul of its data centers and restructuring move to the cloud, the White House has announced that Steven VanRoekel is Vivek Kundra's successor. VanRoekel, a former Microsoft executive, has been a part of the Obama administration since 2009, serving as the managing director of the Federal Communications Commission.
Despite Microsoft's many stumbles along the way, VanRoekel has a much bigger job ahead of him than behind. With the private sector shaming the public sector with almost three times the productivity growth at 1.5 percent a year, it will most likely take more drastic decisions such as the ones Kundra has made in his two years in Washington.
VanRoekel is inheriting the progress that Kundra has made so far, such as the IT Dashboard, a public website that tracks federal technology projects' spending. The data from IT Dashboard was implemented into reviews of the government's most unwieldy technology projects called TechStat sessions, resulting in an estimated $3 billion in savings from cutbacks to these projects. As outlined by the New York Times, Kundra's time in Washington also led to increased efficiency with an accelerated pace of tech projects: "The government estimates that the average time needed to deliver a software application or component has been trimmed to eight months, from 24 months." With close to 390,000 data sets online and programmers creating over 230 applications with that data, the government has taken steps in the right direction, though an analyst at IDC told the Times, "probably not as much as Vivek Kundra had wanted."
VanRoekel has a high order ahead of him, and critics worry that the shift in mindset necessary for significant cloud service adoption doesn't come as naturally to the federal government. Kundra is moving on to a joint appointment at the Kennedy School of Government and the Berkman Center for Internet and Society at Harvard.
What do you hope to see from the new CIO?
Melanie Yarbrough is the assistant community editor at ITKnowledgeExchange.com. Follow her on Twitter or send her an email at Melanie@ITKnowledgeExchange.com.
---
August 4, 2011 7:17 AM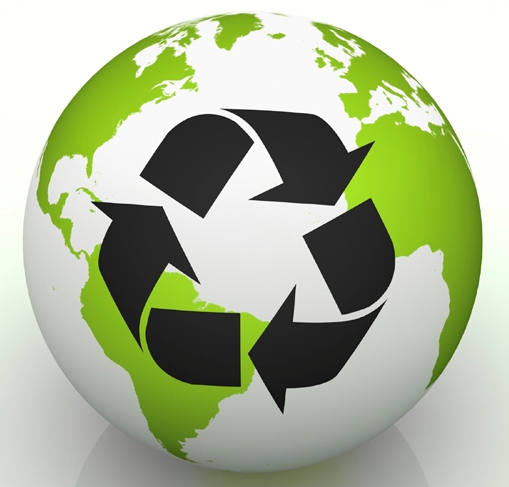 The New York Times' Tech Update the other day informed me that "Data Centers' Power Use Less Than Was Expected." I remember almost a year ago writing about the call to green up your data center and tactics for building a data center on a budget, but this new research goes against previous data. So what was the game-changer?
Researcher Jonathan Koomey is the man behind the findings and a Stanford University consulting professor in the civil and environmental engineering department. John Markoff of the Times attributes the less-than-projected numbers to a "lowered demand for computing and because of the financial crisis of 2008 and the emergence of technologies like more efficient computer chips and computer server virtualization." It's been the talk of the IT blogosphere lately, but I wonder exactly what this means.
Because of the language in the report and the Times article, it seems safe to assume that the Environmental Protection Agency's 2007 projections might be pretty accurate sans recession. If companies weren't finding themselves in a cut-or-close predicament, the creative ways to save energy may not be high on the priority list. But there's another factor that led to Koomer's findings: Green-ing technologies. Or, rather, energy efficient technologies, a market that finds itself saving bits of energy where it can while data center administrators look for cleaner power solutions. While I'm sure major companies have the environment's best interest at heart, they're also reducing serious costs related to the data center by implementing hot and cold aisles, wireless monitoring systems, fuel cells, and other green offerings as outlined by Katie Fehrenbacher at Gigaom.
None of this means we're in the clear, founder of the Uptime Institute Kenneth Brill warns: "The numbers do make sense. But they shouldn't be taken as indicating the problem's over. There is certainly increasing energy consumption and that should be a concern for everyone." Still, it's nice to see the strain felt across the board since 2008 has forced some much needed positive change.
What's your take on Koomer's findings? Has your company become a little bit greener in an attempt to save some green? We'd love to hear from you in the comments section or via email.
Melanie Yarbrough is the assistant community editor at ITKnowledgeExchange.com. Follow her on Twitter or send her an email at Melanie@ITKnowledgeExchange.com.
Photo via
---
August 3, 2011 2:48 PM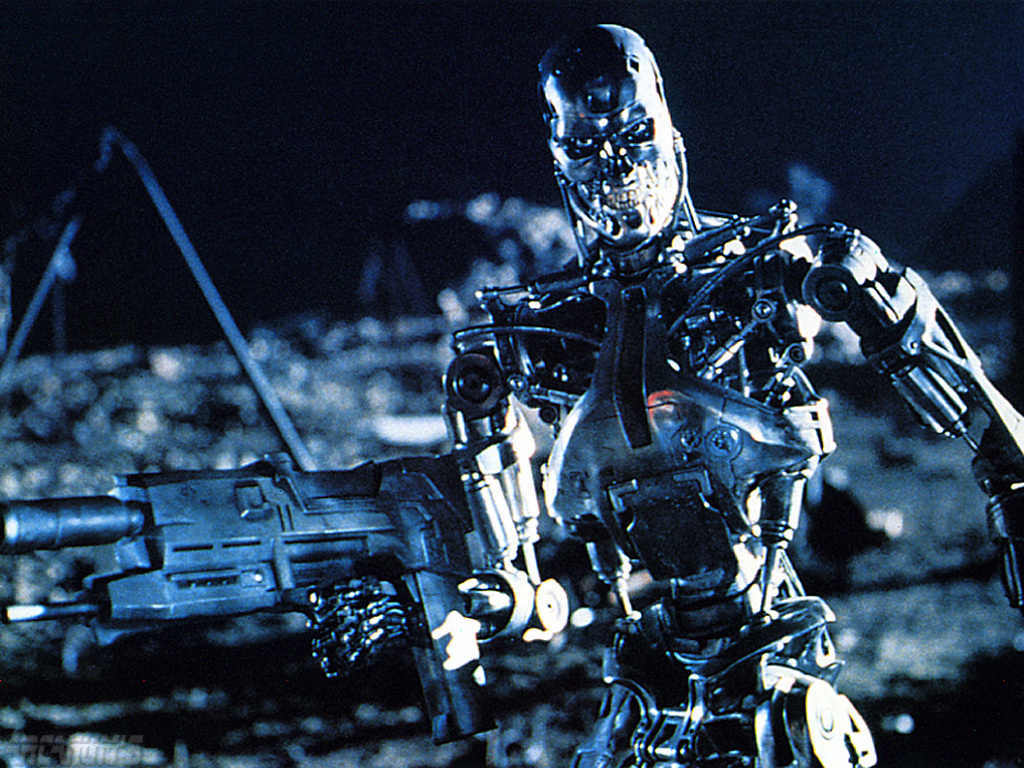 The IT team at BECU (formerly the Boeing Employee Credit Union) has a big job to do: The credit union is tasked with managing accounts for about 680,000 members with about 2 million share accounts and 1.5 million loan accounts. With that much money on the line, every day, the company's IT staff of 79 has one priority above all else.
"Accuracy. The biggest concern for us is accuracy. We want to make sure we're manipulating our members' accounts in an accurate way," said Eric Gauthier, an IT systems administrator for BECU. That stringent demand for quality control coupled with continuous tight deadlines – credits from the federal reserve, for example, have to post before the start of business every day – meant a lot of jerry-rigging, redundancy, complex systems and a little bit of luck were part of the daily routine. For some jobs, 9 workstations were individually manned and monitored, requiring an orchestration that tied up resources and introduced more and more room for human error.
More time was spent fighting fires than innovating new ways to improve the business, a situation Gauthier had faced before.
"Since I've been with BECU, we've always had a culture that says we're always there to support the member," he said. "I worked with places where the business picks everything and IT is just stuck supporting."
So members of BECU's operations staff worked with other departments – security, business – to plan a counter-strike on the thorny batch processing issues the company was facing. They found one of the big challenges was coordination.
"We did some digging and we found that people would set up Windows-scheduled tasks all over the place on different servers, and we didn't have any visibility," he said. Things were even worse if it was an outside group requesting a report: Requests were often sent via e-mail, passed along informally until some precious downtime was found and then e-mailed back. Human lag was a real issue.
So the operations staff, along with liaisons from other groups, settled on UC4's ONE Automation product, which helped drill down into which servers were touching which data and gave Eric and the rest of the staff a "single-pane view" to help both optimize processes while ensuring that when emergencies did crop up, the team knew exactly where to start working.
They also began automating the routine reports: Now, instead of an e-mail, common reports could be generated and sent automatically.
Not only could the operations staff focus on more interesting work, but management was happy, too.
"They want us to automate and be smarter about the day-to-day things that can be automated, so that we can spend time researching and doing projects that give us a competitive advantage," Gauthier said. "Things that help our membership are our sole reason for being."
Michael Morisy is the editorial director for ITKnowledgeExchange. He can be followed on Twitter or you can reach him at Michael@ITKnowledgeExchange.com.
---