---
November 13, 2011 6:36 PM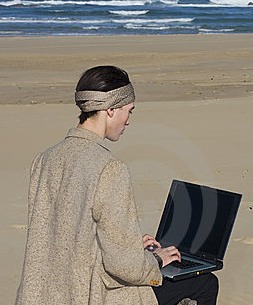 Profile: TheTechster
The Techster will be blogging live this week from CA World at the Mandalay Bay in lovely Las Vegas. The theme of the event is IT at the Speed of Business, which is a topic of great import to us because we speak to IT executives all the time trying to figure out how to make their environments more agile and flexible. It will be nice hearing experts and practitioners not only preaching the benefits, but also talking about how to actually get it done.
In addition to the overarching theme of IT at the Speed of Business, there are 10 supporting topics that will be the focus of many of the sessions, keynotes, customer and partner interviews and, in all likelihood, conversations in the breakouts as well as on the exhibit floor. They will also provide some of the fodder for our blog reports as well.
What are they? Glad you asked.
Cloud Choice: Your Cloud Your Way
From On-Premise to Cloud: Hybrid Data Protection
Enabling Agility with IT Management-as-a-Service
Next-Generation Mainframe Management
Securely Controlling Identities, Access and Information Use
Innovate and Assure Services: Better, Faster, Cheaper
Drive Business Value with Service and Project Portfolio Management
Automate and Optimize Service Delivery Across Physical, Virtual and Cloud
Infrastructures
Maximize Your Investment with CA Services, Support and Education
Extend Your Business Impact Through Integrated Technology Solutions
The main event (no not Pacquiao-Marquez – that was last night), gets underway at 5 p.m. Vegas time with a keynote panel featuring CA Technologies CEO William McCracken, along with Vivek Kundra, First Chief Information Officer of the U.S. Government; Michael Capellas, Chairman of VCE, the Virtual Computing Environment Company; and moderator Randi Zuckerberg, founder of R to Z Media. If you can make it there, we hope to see you. If not, don't worry: The Techster is here to keep you fully informed of all the highlights of CA World this week. Stay tuned.
November 7, 2011 10:47 AM
We've been told for years that the Wireless Office is finally here: A world of no Ethernet cables criss-crossing office floors, of impersonal hubs allowing workers to pick up and drop down whenever, wherever without further configuration or just stroll the aisles while video chatting on a high-def Cisco Cius lag-free. But are we finally there?
For one thing, no two offices are alike (though they sure do try their darndest), and for another we're not going to be truly cable-free for a long, long time: Even the almighty .11n pales in comparison to the demands of a lightweight NAS.
But corporate IT is becoming, like it or not, more and more wireless-driven: Better, faster networks make hopping in and out of meeting spaces a breeze, and with more data being pushed to "The Cloud" (that's a whole other story), pervasive connectivity is near necessity, and if you don't provide it they'll get it from their MiFi device or (cover your eyes) the local Starbucks Hot Spot.
This month, we'll be taking a look at the promise and progress of the Wireless Workplace, but we'd love to hear your stories. If you have a good wireless success story (or dire warning!), I'd love to hear it at Michael@ITKnowledgeExchange.com. We'll reprint our favorites and hook up the senders with some great swag, from your choice of training books to the coveted ITKnowledgeExchange T-shirts. Anonymity guaranteed if requested.
So, what's your wireless war story?
Michael Morisy is the editorial director for ITKnowledgeExchange. He can be followed on Twitter or you can reach him at Michael@ITKnowledgeExchange.com.
---
October 26, 2011 6:44 AM
This month, we took a look at the fast-evolving storage landscape here at ITKnowledgeExchange: It was a big month for acquisitions, announcements and – in at least one case – public breakups, all setting the ground for a 2012 full of interesting developments, particularly as SSD, Cloud Computing and other (very) relatively new technologies come into regular usage.
But what is the good of all that data in the first place? Oracle tried to drum up a answer with the release of its Exalytics BI Machine, which turns your Oracle-powered shop into a real-time, "Big Data" crunching powerhouse. What we're seeing is a closer linkage between Business Intelligence and the data it needs to work, which means storage has to step up to the plate in a number of new ways: Faster indexing, faster retrieval, and much, much higher I/O to deal with streams of incoming, outgoing real-time data that must be accounted for.
But how to pick your date to the storage ball? We loved Eric Slack's three keys to a good storage vendor partner:
Understanding
Investment
Commitment
Pretty much what makes any relationship work, but Slack follows through with the tough questions to make sure that the person shilling you storage by the terabyte is "the one". For even more advice on picking the special vendor, check out his
Top 10 Percent list
, which looks at what he things are the "best of the best" in their respective areas.
"The scale out storage technology and expertise Red Hat is gaining from the acquisition of Gluster will serve as a powerful foundation for future public, private and hybrid storage clouds," said Henry Baltazar, senior analyst of The 451 Group.
In somewhat sadder news, Sharon Fisher noted that 
Dell and EMC are Splitsville
, due largely to Dell's increasing self-reliance in the storage space. As Fisher reported:
"Over the past few years, Dell has grown to become a robust storage technology provider with differentiated capabilities across several product families, including Compellent, EqualLogic, PowerVault, and Dell / EMC," is the way the company actually put it, on what used to be the Dell/EMC product page.

Dell bought EqualLogic in 2007, and Compellent in 2010 — spending a total of $2 billion on storage acquisitions — after starting its partnership with EMC in 2001. Other acquisitions included Exanet for scale-out NAS technology and Ocarina for data compression and optimization, as well as making its own DX6000 object storage hardware, partnering with Caringo for the software. The company also reportedly said that its own storage properties provide almost 80 percent of its storage revenues and 90 percent of its profits in the second quarter of this year.
Nothing good lasts forever, as they say, but Dell is serious about owning more of the enterprise stack and this is a strong step in that direction.
All in all, it's an exciting time for storage, and ITKnowledgeExchange readers are keeping up with the trends: Getting up to speed on how to capitalize on the cloud, without crashing the business, was a Community Goal for 2012, which is why Randy Kerns post makes a great closure to this month's wrap up, in which he reminds us that storage isn't a sprint, it's a decades-long marathon:
The excitement around a new technology needs to be kept in perspective with how long it takes to be deployed successfully by IT. The technology adoption rate reflects the inertia and conservative nature for handling the critical task of storing data.

The longer technology adoption rate can kill start-up companies when they can't get the investments required to get to the point of profitability. Many investors have an aggressive profile that defies the reality of adoption rates. Larger companies can handle the conservative adoption more successfully, but with much internal angst.

But no matter how great a new storage technology may be, the customer needs to understand it to make correct decisions about investing in it before it takes hold in data centers.
---
October 19, 2011 2:38 PM
After a not-so-good year, Research in Motion, it seems, has come to a halt. Tuesday's San Francisco unveiling of BlackBerry's "next generation platform" is being called "little more than a rebranding" by the Times' Ian Austen. What was supposed to be an appetizing display for developers turned into a disappointing realization that BBX, the new software, isn't much more than a spruced up QNX operating system.
"Underwhelming is a good word," analyst from MacDougall, MacDougall and MacTier told the Times.
For once, Microsoft has actually set a better example in the world of mobile and applications. Perhaps RIM should have taken a page out of the old Microsoft Build book and wooed its potential developers with hip new devices equipped with BBX. Instead, it frustrated the crowd with more vague information about the actual release date for BBX phones and no opportunity for developers to interact with prototypes.
Others think the simple act of renaming the OS from QNX, which PlayBooks are running, to BBX is a mistake. Ken Dulaney, VP of mobile computing at Gartner, told Tech News World that it "could be confusing for the BlackBerry community," making "it look like RIM doesn't have a unified operating system approach." And RIM would do best not to confuse its loyal customers so soon after trying their patience with the recent BlackBerry outages around the world. The subsequent offer of free apps and free technical support (for one month, for enterprise customers) did little to patch up the largest network outage in the company's history. As one community member of Slashdot put it: "This is the second major outage RIM has experience while my company has used their phones. Unfortunately for them, this one came right in the middle of my company's evaluation period for new phones company-wide and it just sealed their fate. RIM's going bye-bye."
RIM wasn't all foibles, however. The company finally delivered a set of software tools that will ease the transition of apps originally made for Android to BlackBerry phones. But analysts cringe at RIM's adherence to the Android platform instead of fighting against it and offering something better.
Telecommunications analyst Jeff Kagan told Tech News World the trick to RIM's avoiding "going bye-bye": "They have to wow the marketplace. They haven't wowed the marketplace since the Apple iPhone came out. The marketplace has yawned when it comes to BlackBerry."
What do you think RIM could do to wake us up to BlackBerry?
Melanie Yarbrough is the assistant community editor at ITKnowledgeExchange.com. Follow her on Twitter or send her an email at Melanie@ITKnowledgeExchange.com.
---
October 18, 2011 8:25 AM
The "Death of IT" has been heralded for years, probably since around the time Grace Murray Hopper literally quashed the first computer bug. All that computer mumbo jumbo is destined to get simpler, right? That's the Pointy-Haired Boss dream, at least, and it was one posited strongly in Nicholas Carr's now infamous 2003 essay, "IT Doesn't Matter."
In that essay, he suggested that IT-based initiatives were rarely if ever a strategic priority; instead, such investments were generally a cost center. Technological advancements and falling prices meant any major investments today would likely be proved standard tomorrow and obsolete a generation later.
But since 2003, IT has managed (somehow) to stick around, and yesterday I came across an interesting point/counterpoint on the fate of the beleaguered Sysadmin, via Hacker News. Continued »
---
---
October 11, 2011 7:40 AM
In a bid to stir up debate that goes beyond "conventional politics", Politico is holding an imaginary U.S. primary of off-ticket, independent candidates. The ballot features the likes of Michael Bloomberg, Hillary Clinton and Jon Huntsman (ok, so not completely beyond convention). Also in the ranks is one tech CEO: Cisco's John Chambers. From Politico's nomination:
The guy has a good personal story to tell: He was diagnosed with dyslexia as a kid, overcame it, excelled at Middle America universities – first at West Virginia and later at Indiana – and rose to head one of the world's largest and most influential companies. He has an even better and more relevant business story to tell: He has pulled a company through a wrenching period – including big layoffs – helped reinvent its culture and operations and made money in the complex global marketplace.

He knows firsthand how government can both impede – and encourage – growth and deals daily with the competitive pressures of China and other emerging markets.

He could run as an authentic outsider, someone who hasn't spent his life pursuing public office. A Washington-has-no-damn-clue message on navigating and dominating the world economy would resonate for many. His smooth speaking style and self-confidence would play well on the national stage.
More ingenious Cisco product placement? I hope not, but Chambers is one of the most non-conventional candidates on the list, now that Bloomberg's established his political chops. Would he or could he make a presidential contender? I'm doubtful. Sure, he has the sales experience that comes with a large enterprise business, and that would surely help negotiate through the labyrinthine maze of Washington deal making.
---
October 6, 2011 7:55 AM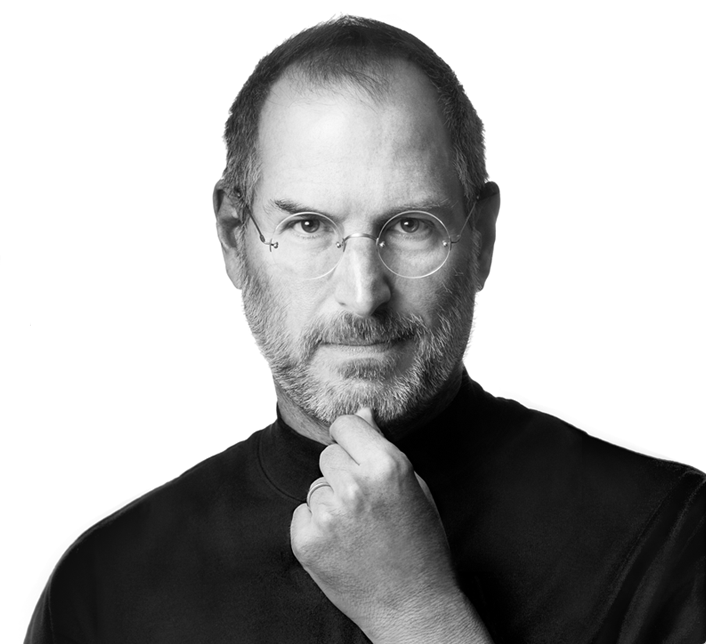 Wired.com has put together a particularly moving tribute to Steve Jobs, who died yesterday at the age of 56. In it, the thoughts and admiration of his friends, followers and competitors are collected, memorializing a man who reshaped, and fundamentally rethought, his industry.
Steve and I first met nearly 30 years ago, and have been colleagues, competitors and friends over the course of more than half our lives. The world rarely sees someone who has had the profound impact Steve has had, the effects of which will be felt for many generations to come. For those of us lucky enough to get to work with him, it's been an insanely great honor.  I will miss Steve immensely.
By building one of the planet's most successful companies from his garage, he exemplified the spirit of American ingenuity. By making computers personal and putting the internet in our pockets, he made the information revolution not only accessible, but intuitive and fun. And by turning his talents to storytelling, he has brought joy to millions of children and grownups alike. Steve was fond of saying that he lived every day like it was his last. Because he did, he transformed our lives, redefined entire industries, and achieved one of the rarest feats in human history: he changed the way each of us sees the world.
Tim Cook, Jobs' successor as Apple CEO:
No words can adequately express our sadness at Steve's death or our gratitude for the opportunity to work with him. We will honor his memory by dedicating ourselves to continuing the work he loved so much.
---
October 5, 2011 1:35 PM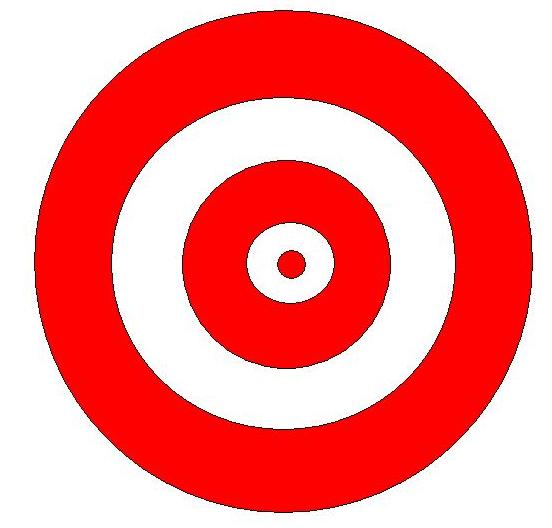 Each new year is a chance to set a new spin on your business, and IT is no different. We asked the community what goals they have to finish out 2011 to position themselves for 2012, and we received a range of answers.
Out with the old (software), in with the new
Continued »
---
October 4, 2011 8:03 AM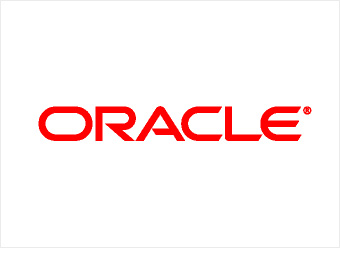 Promising to help customers reign in unstructured "Big Data" (think everything from ubiquitous smart meters to ever-present dumb Tweets), Oracle CEO Larry Ellison introduced the company's new Exalytics BI Machine, alongside its new Big Data Appliance. The announcement, made as Oracle OpenWorld kicks off, embeds analytics right in with the hardware, crunching a terabyte of compressed data (which InformationWeek reported Oracle stating would equal about 5 to 10 terabytes of usable uncompressed data) with 40 on-board CPU cores.
AllThingsD's Arik Hesseldahl has a good inside-baseball piece analyzing how the last few weeks  of quarreling between Oracle and HP over Autonomy, culminating in yesterday's announcement:
And what did Ellison talk about in his keynote address Sunday night? Lots of things. One of them was an appliance called the Exalytics Intelligence Machine that does — guess what? — unstructured data. It's designed, Ellison said, to do all its analysis while the data is loaded into the machine's main memory, while four 10-core Intel Xeon chips make it scream on the processor side. "Databases run faster, everything runs faster if you keep it in DRAM, if you keep it main memory," he said, describing it as data analysis at the "speed of thought." Structured data, relational data, unstructured data — it does it all, Ellison said. Now all that mishegas makes sense. It's all about having the last word.
---