---
January 23, 2012 11:14 PM
Despite today's earlier post, I loved RIM. I think the Curve was, hands down, a great piece of hardware when it came out and stood the test of time. But as much as Mike Lazaridis, RIM's former co-CEO, was trashed for being tone deaf when it comes to PR, his successor Thorsten Heins has miles to go to catch up with him, as a new YouTube video shows:
My only theory as to why this was published is that Heins recurring insistence that a new head of marketing must be hired irked the current marketing people, but that is pure conjecture on my part.
The most unsettling Heins quotes from the video: Continued »
January 23, 2012 1:46 PM
Now that RIM's long time co-CEOs Jim Balsillie and Mike Lazaridis have savaged the empire they worked so hard to build, beleaguered business mobility juggernaut's new chief executive Thorsten Heins is in the spotlight.
I've thought a lot over the past few years about my interview with Lazaridis, particularly how dismissive he was about touch and certain he was about BlackBerry's strength with corporate IT. The early reviews of Heins peg him as being a company insider while slagging him for saying "drastic change" isn't needed. His first press conference didn't help dispel these sentiments.
Looking further back, however, Heins has a track record that's anything but Lazaridian: He introduced innovative products, bold partnerships and new form factors one after another. The only problem is, they generally were pretty terrible. Continued »
---
January 19, 2012 1:59 PM

Profile: Michael Tidmarsh
From Twitter outbursts to major websites shutting down, SOPA has become public enemy #1 for Internet users.
SOPA, otherwise known as the Stop Online Piracy Act, has created headlines all across the United States. We have seen protests from New York City to Silicon Valley.  Even Facebook founder Mark Zuckerberg weighed in with a status against SOPA.
"Sharing and talking about content and art are valuable to our everyday lives," said Tiffiniy Cheng, co-founder of Fight for the Future.
Critics are comparing the bill to the Great Firewall of China, which controls and censors the Chinese Internet.
Jordan Hahn, CEO of IT firm Silent Movement Inc., told euronews that "Both bills contain broad language which could be used to censor web content and search engines in ways similar to China's Great Firewall. The bills themselves are so far-reaching, it is impossible to predict their potential effects upon the internet as a whole. The question I have for the American government is simply this: Is it a good idea to put restrictions upon the last bastion of American innovation?"
What would happen to technology and the Internet if SOPA is passed by Congress? Thousands of Internet sites could be vulnerable to legal restrictions and possible shutdown.
Even though SOPA would target domain names outside the United States, many American companies have domain names registered abroad.  Businesses all across the U.S. would need to monitor Internet content and user access.
Network security personalities Dan Kaminsky and Paul Vixie sent a letter to Congress opposing SOPA stating the bill could 'seriously harm the credibility of the United States in its role as a steward of key Internet infrastructure.'
The key fact to take away is SOPA will affect everyone, from major corporations to small start-up businesses.
Social media in particular could be potentially devastated by the passing of SOPA. Facebook, Twitter and YouTube would need to find a way to screen messages to filter links and pictures of pirated domains.
Technology and IT sites depend on social media to promote content and advertise online.  How would companies promote and engage their online community without it?
Social media has become the focal point for where businesses, groups, and people could interact with each other. If it's taken away, technology and the American economy would take a significant hit.
Michael Tidmarsh is the assistant community editor at ITKnowledgeExchange.com.
---
December 7, 2011 5:17 AM
Today's guest post is from Greg Schulz, a storage virtuoso who has guest-blogged on ITKnowledgeExchange before. Now he's working to take the fear factor out of virtualization and – even more terrifying – the future of converged, cloud-driven infrastructure. If you like what he has to say, or think it'd be a helpful primer for someone else you're trying to get up to speed, his new book Cloud and Virtual Data Storage Networking (CVDSN) tackles these topics and more in depth. He's even offered up a free chapter preview for ITKnowledgeExchange readers.
When it comes to cloud computing and cloud storage, virtualization, converged and dynamic infrastructures, do not be scared. Do, however, do your homework and be prepared so that you look before you leap. It's important to understand the differences in public, private and hybrid cloud approaches, products, services and management best practices and how they apply to your needs.
A common theme today is that the amount of data being generated, moved, processed and stored for longer periods of time shows no signs of decreasing. After all, there is no such thing as a data or information recession! What has changed is that we need to do even more with less or more with what we currently have available to support and sustain business growth.
To sustain business growth while enabling new functionalities or services, providers of information services need to look at various options for becoming more efficient. Becoming more efficient means more than cost avoidance; it also includes boosting productivity while streamlining information services delivery. If all that is done is to boost utilization in order to reduce costs chances are that quality of service (QoS), service level objectives (SLOs) and service level agreements (SLAs) will be sacrificed which means impacting productivity or causing waste and rework to occur. Doing more with available resources also needs to be combined with reducing per-unit costs and maintaining or enhancing quality of service and customer satisfaction. This means stretching resources (people, processes, budgets, hardware, software, energy, facilities, and services) further while enabling better business agility and productivity.
Not everything can be consolidated due to performance, (QoS), security, organizational politics, third party software or hardware support and regulatory compliance requirements. However that does not mean everything cannot be virtualized. The next wave of virtualization involving servers, storage, desktops, applications and networks is life beyond consolidation where the focus expands to agility, flexibility, mobility, speed of deployment and business enablement.
In virtualization life beyond consolidation also happens to be a stepping stone to clouds, life beyond cost cutting, emphasis is around boosting productivity and supporting business growth. This means finding and removing complexity and costs in service delivery, enhancing customer QoS meeting or exceeding SLOs and SLAs while reducing waste and rework.
While consolidation and cost cutting will remain for some environments and applications or use scenarios, there is a growing trend around awareness of the need to maintain or enhance SLOs and SLAs. SLO and SLAs need to be maintained or enhanced while supporting growth and reducing the cost of service delivery. For example reducing the cost to deliver a transaction, file video or enabling faster individual file or database table or email box restoration, or lower the overhead of hosting a database or virtual machine or virtual desktop infrastructure (VDI). To meet the objectives of supporting growth, reducing cost to deliver a given unit of work or service while maintaining or enhancing QoS and SLOs requires innovation.
Your return on innovation or the new ROI will how effective you can be in meeting growth demands, maintaining or enhancing QoS and SLOs while staying within budget. Another gauge of effective ROI or return on innovation is how much of your budget can be reinvested back into IT as a result of meeting growth requirements while maintaining QoS and SLOs via improvements to efficiency, effectiveness, agility and productivity.
Public and private clouds, converged and dynamic as well as virtual infrastructures should do more for your organization than play to a theme of reducing costs via consolidation. They should also enable agility, flexibility, remove or mask underlying complexity while boosting customer service expectations and productivity. The byproduct should be to remove complexity which results in taking cost out of doing things vs. simply cutting costs.
My new book Cloud and Virtual Data Storage Networking (CRC Press) expands on the above themes, technologies, services, tools and best practices to enable your journey to efficient, effective and productive information services.
Greg Schulz is founder of Server and StorageIO, an IT industry advisory consultancy firm and author of the books Cloud and Virtual Data Storage Networking (CRC Press, 2011), The Green and Virtual Data Center (CRC Press, 2009), and Resilient Storage Network (Elsevier, 2004). Learn more at www.storageio.com, www.storageioblog.com or on Twitter at @storageio. His latest book is available from Amazon and other retailers.
---
December 5, 2011 11:04 AM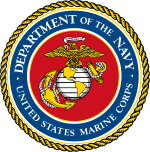 About a year ago, I got a peek at parts of the Marine Corps' declassified Intranet, and one of the things that caught my eye was a link to the branch's IPv6 Transition plan: With so many companies, from small offices to international telecoms, struggling with the switch, how do the Marines go about it? And what could the rest of us learn?
A lot. The Marines, and in fact the entire Department of Defense, were mandated early adopters of IPv6, citing security and operational requirements. They had targeted FY 2008 as the final IPv6 transition date, with the transition plan going dated for 2004.
---
November 28, 2011 4:14 PM
In his normally Apple-centric podcast Hypercritical, John Siracusa recently tackled a different target: What ails Microsoft. While Windows 7 is doing better than Vista, the company's dominance just isn't what it used to be. Has the infamous Embrace, Extend, Extinguish business model finally run its course? Is Microsoft really circling (however slowly) the drain?
And are IT departments to blame?
The case against Microsoft
The main thrust of Siracusa's argument is that Microsoft has spent the last several years just chasing: Chasing Netscape in the browser wars, chasing Sony in the console wars, chasing Amazon into the cloud, chasing Apple in the smartphone and tablet – wait, is it a war if one side can barely fire a shot?
---
November 17, 2011 9:28 AM
A recent Wall Street Journal point/counterpoint by Barbara Cochran on redistributing the wireless spectrum caught my eye with these catchy lines (emphasis mine):
'First, do no harm."

This lesson for first-year medical students should also be taught to government policy makers as they consider proposals to reallocate the nation's airwaves. … Until it is certain that provisions are in place to protect the broadcast industry and television viewers from harm, spectrum auctions should not be held.
The idea that the broadcast industry, long the domain of oligarchic titans local and international, needs government protection from feisty cellular providers, was touching but not nearly so intriguing as the concept that rule number one should be protectionism: When looking at a potential revolution, in other words, step back and begin building a very solid, very thick, very wide wall. Continued »
---
November 16, 2011 12:32 PM
The Techster has just spent the better part of four days in Vegas at CA World and we still have our money, our sanity and a good portion of our brain cells. Not bad. We also have an enhanced respect and appreciation for CA Technologies on many levels, particularly with the commitment they have made to support their customers through the next great technology transformation and the way they are now able to articulate that commitment through very consistent, clear and on-target messaging. As we've heard more than once on the show floor and on the panels, this is not your grandfather's CA, which is a good thing, right?
So let's talk about some of that messaging and some of the ideas and what they mean for CA's customers and prospects – as well as the industry as a whole because, clearly, the concepts that were discussed here this week have broad implications for all businesses and technology professionals around the globe.
IT's About the Cloud
If you'd spent four minutes here rather than four days you'd still walk away with the clear unmistakable commitment CA Technologies is making to cloud computing. In all of the keynotes starting with the opening comments from CEO Bill McCracken, the company talked about the cloud in terms of a "transformative technology" and referred to cloud computing time and again as a new computing generation. The path they described is a shorter than the one I posted the other day: They talk about computing transformations as Mainframe to Distributed to Cloud.
Regardless of the language, the message is clear: If you are a technology professional and you are charged with moving your business forward you must begin embracing the cloud, whether private, public or hybrid. The reason was articulated in the theme of the event: IT At the Speed of Business." Businesses now and forever more must be agile and they must quickly be responsive to the needs of customers, prospects, employees and partners. As McCracken noted more than once, IT's about transforming the entire supply chain.
IT's About the Consumerization of IT
Another major theme was consumer driven IT. The Techster had an enlightening conversation on this topic with George Watt, who is VP of Strategy, Enterprise & Cloud Solutions at CA Technologies. In his role at the company, Watt led the development of the company's own private cloud initiative. One of the things Watt sees is a new paradigm in the skills, knowledge and values of people driving decisions. In past transformative technologies the drivers were often technophiles, who were driving technology for technology's sake. Now, however, we have a generation of people who are comfortable with using technology and also capable of understanding the value of what technology can do – for them and for their businesses.
While the cloud is an enabling technology for consumer driven IT, it is also being driven by social media, new handheld devices and new expectations on the type of value and agility businesses must be able to deliver. We'd talked a little about IT overcoming some of the cultural barriers that can impact deployments, and he expressed three key points IT professionals should keep in mind:
1. It's about the business model. You have to understand the business and what value the technology can bring to the business.
2. It's here whether you like it or not.
3. Understand that it can be done.
Watt pointed us to a very nice and informative Web site set up by CA Technologies on Consumer Driven IT. It's worth checking out and has everything you'd want on the topic, including infographics, IDC research, blogs and interactive polling.
IT's About Speed and Agility
As noted, in case you missed the message, it was posted all over the place and articulated by just about every CA Technologies executive and employee: IT at the Speed of Business. David Dobson, Executive VP and Group Executive of the Customer Solutions Group at CA Technologies, talked about a couple of customers that have been able to use CA Technologies solutions to achieve dramatic results. When Sprint realized it was about to take on the Apple iPhone 4S it knew it would result in activation levels at least three times higher than any it had ever experienced. The business teams needed to improve the customer experience and minimize churn – while at the same time cutting costs. The company was able to virtualize thousands of applications, save $20 million a year in lower infrastructure and double utilization rates. At the same time, customer interfacing was improved.
Over the course of the few days, we heard many more similar stories. There is a CA Technologies partner called Skygone Inc. that provides cloud-based services for the geo-spatial location-based services industry, commonly referred to as GIS. By taking a cloud approach to GIS using CA's AppLogic platform, Skygone was able to dramatically cut down the time required to deploy solutions for disaster recovery efforts. In a recent emergency situation involving flooding in North Dakota, it was able to set up a system in three to six hours using the cloud – rather than three to six weeks using premises-based technology. To say that the potential speed and agility engendered by the cloud can be used to save lives is not an understatement at all and, in fact, I think we will hear of many instances and circumstances where cloud technology has this type of dramatic impact. For its groundbreaking work, Skygone received a Partner Agility Award for Innovative Solutions from CA Technologies.
IT's About An Integrated Strategy and Approach
OK, so it's one thing to talk about transformative technology: It's another to deliver it. I was definitely impressed with the way CA Technologies was able to create a framework for its solutions that actually made sense. There was a time when it seemed the company was doing a lot of acquisitions without a clear plan or strategy. Now, however, they are able to articulate an overall framework that puts each of its acquisitions in perspective and describes a much more holistic approach to helping customers make the transition to the cloud.
As described by Dobson during Monday's keynote, the idea is not to eliminate complexity, but to simplify management of IT by taking it to a higher level. Customers are not going to want to get rid of all of their legacy apps and they are not going to all of a sudden go to a homogenous environment. The world doesn't work today. So CA Technologies has created what it describes as a "Business Service Innovation Value Roadmap" that consists of these primary functions:
1. Model
2. Assemble
3. Automate
4. Assure
5. Secure and Manage
When you think about approaching next-generation services-centric computing, this type of model makes a lot of sense and it provides a strong rationale for the way in which CA Technologies has constructed its portfolio. One of the recent acquisitions that got a lot of buzz on the show floor was a company called ITKO. ITKO focuses on application lifecycle optimization and provides a solution for the "model" part of the CA Technologies framework. ITKO's solution, now called the CA LISA solution, creates a virtualization capability that allows developers to simulate all of the dependencies they require during development. Application developers can dramatically speed to time market, reduce costs and improve performance. This is a technology to watch. Likewise, there were also a lot of very satisfied customers of AppLogic, which fits squarely into the "assemble" aspect of the framework.
Beyond the technology solutions and the framework, there are important considerations for companies moving in the direction of the cloud – which should be all companies, whether through private clouds, public clouds or, more frequently, hybrid environments. Standardization is critical. So is virtualization. And so is finding solutions that support multi-vendor environments while delivering real integration and real connective tissue among apps, infrastructure and business initiatives.
The Techster has been there before, though major paradigm shifts in technology. It can be disruptive, it can be scary, it can be accompanied by the usual predictions of gloom and doom and mass confusion. In the end, the right solutions always get their due and always win out over the prior way of doing things. If not, I'd be sitting in my hotel room writing this blog post on an Osborne portable computer or TRS-80 or something of that ilk. Or, I'd not be writing a blog post at all.
Anyway, it's been a fun, exciting and highly informative four days and I'm glad I've been able to share my experiences with you. As always, if you have any comments, suggestions or questions, please, please, please feel free to post them here on this post. See you soon.
P.S. – If you'd like to catch up on any aspect of CA World 2011, you can do so virtually. The company just announced that a lot of the great content is available to experience from their virtual CA World 2011 event center powered by ON24. If you stop by now, you'll see areas you can visit such as session, exhibition center and resource library. You may also want to visit the Broadcast Center here at the show in the Exhibition Center. They are conducting live interviews of CA Technologies leaders, partners and customers. Who knows, you may even catch a glimpse of The Techster himself.
Follow me at @The_Techster and follow @CAWorld2011 on Twitter for all the latest #CAWorld buzz.
---
November 15, 2011 8:58 AM
What are some of the issues around technology that are keeping you up at night? That was one of the questions, among many others, put to a stellar panel of executives last night at a session here at CA World 2011 in Las Vegas. The session itself made good use of some of the disruptive technology the panelists were discussing: Audience members tweeted their questions to moderator Randi Zuckerberg in real time and she posed the questions to the other panelists, which included CA Technologies CEO Bill McCracken; VCE Chairman (and former Compaq CEO/HP President) Michael Capellas; and the first CIO of the United States, Vivek Kundra. Here are some of the most interesting points.
On gaining buy-in when speaking to a non-technical CEO:
The first thing, according to Capellas, is to establish the agenda of the company and find those two or three things that will drive the basic mission of the company: Defining the sweet spot of what the business is trying to do. "Prioritize what's important and then do it with incredible speed." Also, innovate and try to be at the leading edge. "No one ever said, 'Gee, I'm glad you brought me yesterday's technology.'"
On security, policy and the cloud:
One of the big challenges, Kundra noted, is the difficulty of managing a cloud that spans a global grid, particularly for the U.S. government. Different nations have different laws. Complicating that is the reality is that there are countries and organizations out there using the technology for malevolent purposes. McCracken noted that security is a pre-cursor to successful cloud deployments and pointed to the use of cryptographic intelligence.
On private clouds, public clouds or hybrid:
McCracken and Kundra noted that the cloud – private or public – potentially has the ability to be even more secure than traditional enterprise applications. How it is used will largely depend upon what applications and workloads your organization will want to run. Mission-critical apps, Capellas said, will likely be private, but many organizations will use public clouds to balance workloads and for backup. "Security policy will define what's inside or outside the firewall," Capellas said.
On the role resellers will play in the cloud:
Partners and resellers already have a large majority of the skills necessary to deploy new applications, McCracken said, and without the partner community the cloud market wouldn't be anywhere near where it is today. Channel partners have the opportunity to take applications from end to end and can manage multiple platforms, which are critical skills in today's environment, according to McCracken.
On the role of professional services providers:
The cloud will significantly disrupt the professional services market, Kundra said, and will force professional services companies to raise their game to a higher level. They must be thinking about the user experience, seamless applications and fundamentally re-engineering and re-architecting systems. They will also have to work at the speed of business: "The days of waiting five years to get any value from a professional services contract are over," Kundra said. "This will be a painful transition for the professional services industry."
On what keeps you up at night:
"I'm very concerned about the role of global terrorism as it relates to technology," Capellas said. He said that, at some point, there is no doubt the Internet will get shut down and could create a "catastrophic disruption." Kundra said he is concerned with three things: (1) Cyber warfare; (2) The potential use of technology for oppression, and (3) The growing gap in use of technology by developed and underdeveloped nations. McCracken said that the biggest challenge is keeping up with the growing demand in our businesses and marketplaces.
There you have it, live once more from CA World. What are some of the big issues on your mind? Post them here and we'll see if we can answer them.
Follow me at @The_Techster and follow @CAWorld2011 on Twitter for all the latest #CAWorld buzz.
---
November 14, 2011 3:14 PM
Are you thinking about the cloud as the next great transition in computer technology? If not you could be putting your company – and yourself – at significant competitive advantage.
That was one of the clear messages from the opening round of keynotes and panel discussions at this year's CA World 2011 in Las Vegas last night. One of the great benefits of getting out in the world and attending events such as these is the opportunity to step back from the day-to-day routine and think about the bigger picture. Not just think about the bigger picture, actually, but to listen to and talk to very smart people about the major trends affecting us all.
In his opening keynote presentation last night, CA Technologies CEO Bill McCracken talked in terms of another major shift in the computer industry. He didn't specifically define the previous seismic shifts, so I'll fill that in: From mainframe to mini to PC to network to Internet. And now to cloud. Having participated in the previous transformations, McCracken noted that there are always three important conditions that must be in place for the industry to change. They are:
1. Technology
2. The Economy
3. A Strong Business Need
Given the state of all three of these conditions today, McCracken said we're "standing on the edge of a perfect storm." I'll save the technology piece for last. As for the economic conditions, we all know what's going on and how things are tightening up. The underlying pressure point that is helping the shift to the cloud is the constant need to do more with less. On the business side, the demand is even stronger to change the model for the way businesses have to be run. In many cases, McCracken noted, CEOs and company executives have wanted to change – indeed have demanded change – but have been limited because their IT infrastructure and organization couldn't change fast enough. That's why the overarching theme of this year's CA World 2011 is "IT at the speed of business."
Want examples? McCracken cited a few that really bring the point home: Zipcar creating a new model and forcing market leader Hertz to make an acquisition to try to keep up; the whole category of e-books helping to drive Borders out of business; and, closest to home, he recalled the time when he was at IBM in the 1980s and Michael Dell created a whole new model for manufacturing and delivering PCs. "If we were not IBM, we probably would have gone bankrupt," McCracken said.
So what are the technology drivers that are disrupting the status quo and creating this next great shift in the computing environment? McCracken cited five of them:
1. The growth in networks and bandwidth, specifically 4G broadband wireless networks.
2. Thousands of downloadable apps
3. The proliferation of inexpensive handheld devices
4. Social media
5. GPS devices
The confluence of these technologies, as McCracken noted, is "changing the world." It's changing the way we talk to one another, the way businesses talk to customers and the way businesses will deliver goods and services. The power is so great, in fact, that we've already seen these technologies being used as a mechanism to change governments.
What do you think? Are you ready for the next transition? What will it mean for you? What will it mean for your company? Stay tuned. We'll have plenty more about that this week as we continue to blog live from CA World 2011.
Follow me at @The_Techster and follow @CAWorld2011 on Twitter for all the latest #CAWorld buzz.
---