---
September 19, 2011 1:43 PM
It looks like app stores are coming to a desktop near you, which means a lot of changes for how IT provisions, purchases and manages software, for better and worse.
A few years ago, I took a look at mobile phone app stores: They were all the rage at the time, and telecom companies (and the vendors that love them) were making big noise about how traditional mobile operators were working hard to re-capture their dominance in this space.
It didn't quite happen like that, even though app stores have come to dominate: A lively ecosystem can help push a platform to the top (iPhone, Android) while a weak one can send it to the dustbins of history (WebOS). While I'm not going to argue that app stores are the factor that decides whether a mobile platform succeeds, I think you'd be hard pressed to find someone credible who says that a good store (and, more importantly, a good developer base that likes the store) isn't important.
But instead of app stores giving carriers a new revenue stream – and the important role as gatekeeper of what can and can't run on their networks – tech giants Google, Apple and, to a lesser extent, Amazon have dominated. It now looks like Microsoft will be joining their ranks and helping push this paradigm to the desktop. Continued »
September 14, 2011 12:23 PM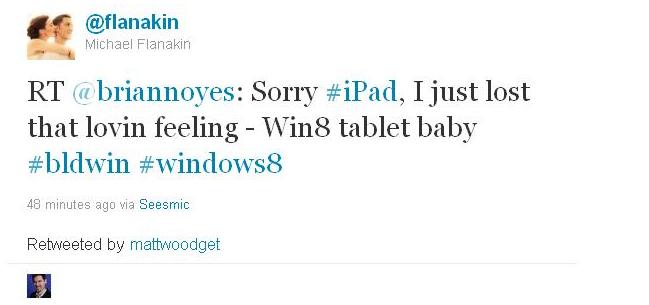 Yesterday's announcement of Windows 8, complete with tablet, at the Microsoft Build conference in Anaheim, CA, seemed to go over pretty well. Twitter was overflowing with news and the unveiling of the much-critiqued Windows 8 took up a bit of the feed. Product offerings with the new OS aren't expected until 2012, which gives Microsoft some time to charm software developers. Continued »
---
September 13, 2011 8:20 AM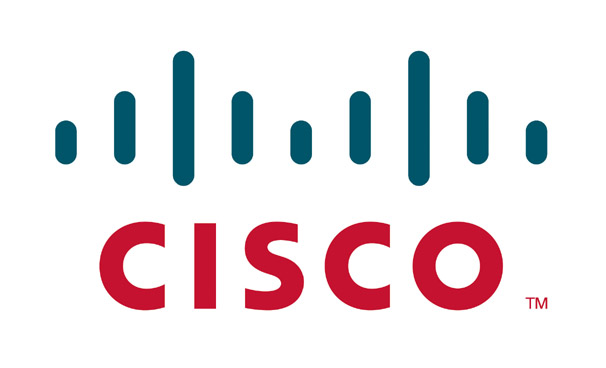 Think you can do what Cisco does? Not so fast, Chun-Yu Zhao.
Reports of the sentencing of a Virginia woman, Chun-Yu Zhao, convicted of leading a counterfeiting group that specialized in Cisco equipment are circulating today. Add money laundering and fraudulent citizenship practices, and what kind of punishment can you expect? Sixty months in prison, $2.7M, a $17,500 fine, and three years of supervised release after her term.
But Zhao won't be returning to her various homes, condos, Porsches, Mercedes, bank accounts, or even her U.S. citizenship after her sentence is up, the majority of which will be seized by the federal government.
Cisco and the federal government are no strangers to counterfeit IT products, which spurred the heightened effort to target companies peddling these knock-off goods, usually in the form of Cisco resellers. In 2005, the Department of Justice, FBI, U.S. Immigration and Customs Enforcement (ICE), and U.S. Customers and Border Protection (CBP) reported over 700 separate instances of seizing counterfeit network equipment during Operation Network Raider. There have been over $143M in seizures, $3.6M in restitution ordered, five convictions, and over a decade in sentences being served for these crimes. As usual, what is actually lost — security where it's needed most — can only be returned over time with continued efforts such as these.
Melanie Yarbrough is the assistant community editor at ITKnowledgeExchange.com. Follow her on Twitter or send her an email at Melanie@ITKnowledgeExchange.com.
---
September 7, 2011 2:52 PM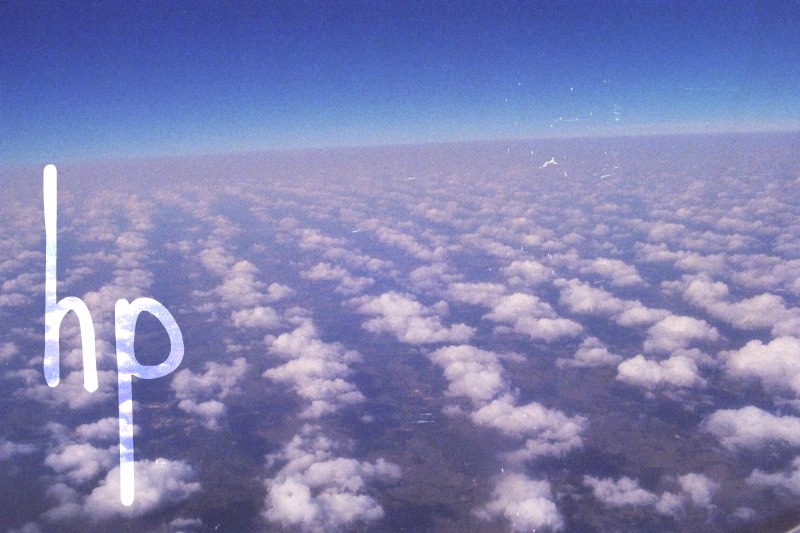 HP took a break from confusing everyone regarding its PC business and announced its HP Cloud Services program in private beta today. About a month after HP announced it had joined OpenStack, the company is sharing the fruits of its labor – compute and storage IaaS pay-as-you-go offerings – on the HP blog:
HP Cloud Compute allows you to deploy compute instances on-demand. It lets you customize your instances to handle your unique workloads and add new instances to quickly scale.
HP Cloud Object Storage provides you with scalable online storage capacity on-demand. Object storage is ideal for archiving and backing up data, serving static content for web applications, and storing large public or private data sets, such as online files and media.
The announcement comes on the heels of Dell's entrance into the public cloud world last week. But while Dell's platform is built on VMware's suite, HP plans to offer its cloud without the bonds of legacy infrastructure. HP's VP of cloud solutions, Patrick Harr, told Derrick Harris of GigaOm in June that HP intended to compete with big name cloud providers such as Amazon Web Services and Rackspace, choosing also to focus on developers. I wonder if HP's recent bucking of webOS – and the subsequent effects on developers – will have any bearing on the cooperation and excitement from the development community. Perhaps this will knock HP up on the scale of cloud computing vendors, but the likeliness of this ambition may be too soon to tell. HP is asking for feedback on the private beta program, crediting feedback from its first development stage for the state of the private beta offerings.
If you plan to register, I suggest doing it sooner than later to join the fun. If you do, let us know what you think!
Melanie Yarbrough is the assistant community editor at ITKnowledgeExchange.com. Follow her on Twitter or send her an email at Melanie@ITKnowledgeExchange.com.
---
September 6, 2011 9:25 AM
Maybe Léo Apotheker has just been watching too much CW: HP insists it isn't dumping its market-leading PC making division, it's just spinning it off. Making it more agile. Well, that's the preferred course. What actually happens … Well, let's just see how things go? No labels or anything, ok?
And that's the muddled message HP is sending when it literally owns every pixel, such as in the below advertisement (full text below):
---
September 2, 2011 11:05 AM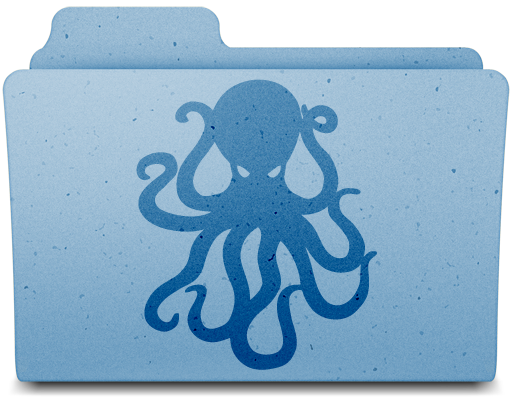 Throughout VMworld I was asked again and again, "What's the most exciting thing you've seen?". And while there were a lot of great tools on display (check out SearchServerVirtualization's Best of VMworld), the one that sold me after just a few minutes was VMware's Octopus. I convinced J.J. Zhuang to give me an extended tour of the package, the video of which I'll post soon, but it looks great – much better, in fact, than the Project Octopus VMware CTO Steve Herrod demonstrated that same morning during his keynote. Continued »
---
September 2, 2011 6:25 AM
"Essentially, you can think of the Windows desktop as just another app," Steven Sinofsky explains in the Windows 8 blog's most recent post.
Apple's one-liner returns to me, like it does most days when someone repeats it, jokingly, as though they were the first to say it: There's an app for that. This is the world we live in: Applications have replaced hard wires and permanence. Even our phones may have split personalities some day very soon. Hardware is being created as a reflective surface, merely presenting information rather than storing it anymore.
Discussion of Windows 8, and the team's vision for the new OS, brings this to a new level. The OS's Metro version is a world of floating apps. Users have the option to remain in the "Metro world" without ever seeing the desktop, the code never having loaded onto your machine. "This is Windows reimagined," Sinofsky says.
Or is it really just Windows undecided? Continued »
---
September 1, 2011 9:13 AM
[kml_flashembed movie="http://www.youtube.com/v/Re6scgGr1uk" width="425" height="350" wmode="transparent" /]
Trend Micro gives a demonstration at VMWorld 2011 on how they're helping business tap into the advantages of the cloud while maintaining secure policies.
---
August 30, 2011 5:22 PM
I had a chance to sit down with Srinivas Krishnamurti, VMware's senior director of mobile products, and check out the Mobile Virtualization Platform (MVP). MVP is an interesting concept that blends both personal and professional phone usage by actually installing a separate virtual instance of Android on select handsets (VMware currently has partnership with LG, Samsung and Verizon to bring the devices to market).
[kml_flashembed movie="http://www.youtube.com/v/6OTn_qapKaw" width="425" height="350" wmode="transparent" /]
The demo he gave looked great: Apps were responsive, alerts from one OS popped up on the other's notifications, and switching back and forth was a relative breeze. The concept of a dual-mode work life/personal life phone isn't new, but VMware might have the first credible take at making it a reality: The "work" side of the phone is completely encrypted and can be remotely wiped by IT.
The two biggest questions that remain in my mind are, like with many of VMware's ambitious new launches:
How well will this work compared to not running a virtualized OS? It's an extra layer of complexity and software on already limited devices, and there's been speculation that the phone processors could drag.
How well can VMware partner to bring these phones out into the market?
The second question is important: VMware and LG first partnered about a year ago, no commercial products that support the technology are shipping yet, and Krishnamurti said it was impossible to pinpoint when MVP devices would hit the market due to ongoing negotiations with carriers. And while a VMware employee proudly touted that LG and Samsung were the two largest phone makers, that's not necessarily an indicator of future success.
Michael Morisy is the editorial director for ITKnowledgeExchange. He can be followed on Twitter or you can reach him at Michael@ITKnowledgeExchange.com.
---
---