---
December 5, 2011 11:04 AM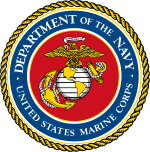 About a year ago, I got a peek at parts of the Marine Corps' declassified Intranet, and one of the things that caught my eye was a link to the branch's IPv6 Transition plan: With so many companies, from small offices to international telecoms, struggling with the switch, how do the Marines go about it? And what could the rest of us learn?
A lot. The Marines, and in fact the entire Department of Defense, were mandated early adopters of IPv6, citing security and operational requirements. They had targeted FY 2008 as the final IPv6 transition date, with the transition plan going dated for 2004.
November 28, 2011 4:14 PM
In his normally Apple-centric podcast Hypercritical, John Siracusa recently tackled a different target: What ails Microsoft. While Windows 7 is doing better than Vista, the company's dominance just isn't what it used to be. Has the infamous Embrace, Extend, Extinguish business model finally run its course? Is Microsoft really circling (however slowly) the drain?
And are IT departments to blame?
The case against Microsoft
The main thrust of Siracusa's argument is that Microsoft has spent the last several years just chasing: Chasing Netscape in the browser wars, chasing Sony in the console wars, chasing Amazon into the cloud, chasing Apple in the smartphone and tablet – wait, is it a war if one side can barely fire a shot?
---
November 17, 2011 9:28 AM
A recent Wall Street Journal point/counterpoint by Barbara Cochran on redistributing the wireless spectrum caught my eye with these catchy lines (emphasis mine):
'First, do no harm."

This lesson for first-year medical students should also be taught to government policy makers as they consider proposals to reallocate the nation's airwaves. … Until it is certain that provisions are in place to protect the broadcast industry and television viewers from harm, spectrum auctions should not be held.
The idea that the broadcast industry, long the domain of oligarchic titans local and international, needs government protection from feisty cellular providers, was touching but not nearly so intriguing as the concept that rule number one should be protectionism: When looking at a potential revolution, in other words, step back and begin building a very solid, very thick, very wide wall. Continued »
---
November 16, 2011 12:32 PM
The Techster has just spent the better part of four days in Vegas at CA World and we still have our money, our sanity and a good portion of our brain cells. Not bad. We also have an enhanced respect and appreciation for CA Technologies on many levels, particularly with the commitment they have made to support their customers through the next great technology transformation and the way they are now able to articulate that commitment through very consistent, clear and on-target messaging. As we've heard more than once on the show floor and on the panels, this is not your grandfather's CA, which is a good thing, right?
So let's talk about some of that messaging and some of the ideas and what they mean for CA's customers and prospects – as well as the industry as a whole because, clearly, the concepts that were discussed here this week have broad implications for all businesses and technology professionals around the globe.
IT's About the Cloud
If you'd spent four minutes here rather than four days you'd still walk away with the clear unmistakable commitment CA Technologies is making to cloud computing. In all of the keynotes starting with the opening comments from CEO Bill McCracken, the company talked about the cloud in terms of a "transformative technology" and referred to cloud computing time and again as a new computing generation. The path they described is a shorter than the one I posted the other day: They talk about computing transformations as Mainframe to Distributed to Cloud.
Regardless of the language, the message is clear: If you are a technology professional and you are charged with moving your business forward you must begin embracing the cloud, whether private, public or hybrid. The reason was articulated in the theme of the event: IT At the Speed of Business." Businesses now and forever more must be agile and they must quickly be responsive to the needs of customers, prospects, employees and partners. As McCracken noted more than once, IT's about transforming the entire supply chain.
IT's About the Consumerization of IT
Another major theme was consumer driven IT. The Techster had an enlightening conversation on this topic with George Watt, who is VP of Strategy, Enterprise & Cloud Solutions at CA Technologies. In his role at the company, Watt led the development of the company's own private cloud initiative. One of the things Watt sees is a new paradigm in the skills, knowledge and values of people driving decisions. In past transformative technologies the drivers were often technophiles, who were driving technology for technology's sake. Now, however, we have a generation of people who are comfortable with using technology and also capable of understanding the value of what technology can do – for them and for their businesses.
While the cloud is an enabling technology for consumer driven IT, it is also being driven by social media, new handheld devices and new expectations on the type of value and agility businesses must be able to deliver. We'd talked a little about IT overcoming some of the cultural barriers that can impact deployments, and he expressed three key points IT professionals should keep in mind:
1. It's about the business model. You have to understand the business and what value the technology can bring to the business.
2. It's here whether you like it or not.
3. Understand that it can be done.
Watt pointed us to a very nice and informative Web site set up by CA Technologies on Consumer Driven IT. It's worth checking out and has everything you'd want on the topic, including infographics, IDC research, blogs and interactive polling.
IT's About Speed and Agility
As noted, in case you missed the message, it was posted all over the place and articulated by just about every CA Technologies executive and employee: IT at the Speed of Business. David Dobson, Executive VP and Group Executive of the Customer Solutions Group at CA Technologies, talked about a couple of customers that have been able to use CA Technologies solutions to achieve dramatic results. When Sprint realized it was about to take on the Apple iPhone 4S it knew it would result in activation levels at least three times higher than any it had ever experienced. The business teams needed to improve the customer experience and minimize churn – while at the same time cutting costs. The company was able to virtualize thousands of applications, save $20 million a year in lower infrastructure and double utilization rates. At the same time, customer interfacing was improved.
Over the course of the few days, we heard many more similar stories. There is a CA Technologies partner called Skygone Inc. that provides cloud-based services for the geo-spatial location-based services industry, commonly referred to as GIS. By taking a cloud approach to GIS using CA's AppLogic platform, Skygone was able to dramatically cut down the time required to deploy solutions for disaster recovery efforts. In a recent emergency situation involving flooding in North Dakota, it was able to set up a system in three to six hours using the cloud – rather than three to six weeks using premises-based technology. To say that the potential speed and agility engendered by the cloud can be used to save lives is not an understatement at all and, in fact, I think we will hear of many instances and circumstances where cloud technology has this type of dramatic impact. For its groundbreaking work, Skygone received a Partner Agility Award for Innovative Solutions from CA Technologies.
IT's About An Integrated Strategy and Approach
OK, so it's one thing to talk about transformative technology: It's another to deliver it. I was definitely impressed with the way CA Technologies was able to create a framework for its solutions that actually made sense. There was a time when it seemed the company was doing a lot of acquisitions without a clear plan or strategy. Now, however, they are able to articulate an overall framework that puts each of its acquisitions in perspective and describes a much more holistic approach to helping customers make the transition to the cloud.
As described by Dobson during Monday's keynote, the idea is not to eliminate complexity, but to simplify management of IT by taking it to a higher level. Customers are not going to want to get rid of all of their legacy apps and they are not going to all of a sudden go to a homogenous environment. The world doesn't work today. So CA Technologies has created what it describes as a "Business Service Innovation Value Roadmap" that consists of these primary functions:
1. Model
2. Assemble
3. Automate
4. Assure
5. Secure and Manage
When you think about approaching next-generation services-centric computing, this type of model makes a lot of sense and it provides a strong rationale for the way in which CA Technologies has constructed its portfolio. One of the recent acquisitions that got a lot of buzz on the show floor was a company called ITKO. ITKO focuses on application lifecycle optimization and provides a solution for the "model" part of the CA Technologies framework. ITKO's solution, now called the CA LISA solution, creates a virtualization capability that allows developers to simulate all of the dependencies they require during development. Application developers can dramatically speed to time market, reduce costs and improve performance. This is a technology to watch. Likewise, there were also a lot of very satisfied customers of AppLogic, which fits squarely into the "assemble" aspect of the framework.
Beyond the technology solutions and the framework, there are important considerations for companies moving in the direction of the cloud – which should be all companies, whether through private clouds, public clouds or, more frequently, hybrid environments. Standardization is critical. So is virtualization. And so is finding solutions that support multi-vendor environments while delivering real integration and real connective tissue among apps, infrastructure and business initiatives.
The Techster has been there before, though major paradigm shifts in technology. It can be disruptive, it can be scary, it can be accompanied by the usual predictions of gloom and doom and mass confusion. In the end, the right solutions always get their due and always win out over the prior way of doing things. If not, I'd be sitting in my hotel room writing this blog post on an Osborne portable computer or TRS-80 or something of that ilk. Or, I'd not be writing a blog post at all.
Anyway, it's been a fun, exciting and highly informative four days and I'm glad I've been able to share my experiences with you. As always, if you have any comments, suggestions or questions, please, please, please feel free to post them here on this post. See you soon.
P.S. – If you'd like to catch up on any aspect of CA World 2011, you can do so virtually. The company just announced that a lot of the great content is available to experience from their virtual CA World 2011 event center powered by ON24. If you stop by now, you'll see areas you can visit such as session, exhibition center and resource library. You may also want to visit the Broadcast Center here at the show in the Exhibition Center. They are conducting live interviews of CA Technologies leaders, partners and customers. Who knows, you may even catch a glimpse of The Techster himself.
Follow me at @The_Techster and follow @CAWorld2011 on Twitter for all the latest #CAWorld buzz.
---
November 15, 2011 8:58 AM
What are some of the issues around technology that are keeping you up at night? That was one of the questions, among many others, put to a stellar panel of executives last night at a session here at CA World 2011 in Las Vegas. The session itself made good use of some of the disruptive technology the panelists were discussing: Audience members tweeted their questions to moderator Randi Zuckerberg in real time and she posed the questions to the other panelists, which included CA Technologies CEO Bill McCracken; VCE Chairman (and former Compaq CEO/HP President) Michael Capellas; and the first CIO of the United States, Vivek Kundra. Here are some of the most interesting points.
On gaining buy-in when speaking to a non-technical CEO:
The first thing, according to Capellas, is to establish the agenda of the company and find those two or three things that will drive the basic mission of the company: Defining the sweet spot of what the business is trying to do. "Prioritize what's important and then do it with incredible speed." Also, innovate and try to be at the leading edge. "No one ever said, 'Gee, I'm glad you brought me yesterday's technology.'"
On security, policy and the cloud:
One of the big challenges, Kundra noted, is the difficulty of managing a cloud that spans a global grid, particularly for the U.S. government. Different nations have different laws. Complicating that is the reality is that there are countries and organizations out there using the technology for malevolent purposes. McCracken noted that security is a pre-cursor to successful cloud deployments and pointed to the use of cryptographic intelligence.
On private clouds, public clouds or hybrid:
McCracken and Kundra noted that the cloud – private or public – potentially has the ability to be even more secure than traditional enterprise applications. How it is used will largely depend upon what applications and workloads your organization will want to run. Mission-critical apps, Capellas said, will likely be private, but many organizations will use public clouds to balance workloads and for backup. "Security policy will define what's inside or outside the firewall," Capellas said.
On the role resellers will play in the cloud:
Partners and resellers already have a large majority of the skills necessary to deploy new applications, McCracken said, and without the partner community the cloud market wouldn't be anywhere near where it is today. Channel partners have the opportunity to take applications from end to end and can manage multiple platforms, which are critical skills in today's environment, according to McCracken.
On the role of professional services providers:
The cloud will significantly disrupt the professional services market, Kundra said, and will force professional services companies to raise their game to a higher level. They must be thinking about the user experience, seamless applications and fundamentally re-engineering and re-architecting systems. They will also have to work at the speed of business: "The days of waiting five years to get any value from a professional services contract are over," Kundra said. "This will be a painful transition for the professional services industry."
On what keeps you up at night:
"I'm very concerned about the role of global terrorism as it relates to technology," Capellas said. He said that, at some point, there is no doubt the Internet will get shut down and could create a "catastrophic disruption." Kundra said he is concerned with three things: (1) Cyber warfare; (2) The potential use of technology for oppression, and (3) The growing gap in use of technology by developed and underdeveloped nations. McCracken said that the biggest challenge is keeping up with the growing demand in our businesses and marketplaces.
There you have it, live once more from CA World. What are some of the big issues on your mind? Post them here and we'll see if we can answer them.
Follow me at @The_Techster and follow @CAWorld2011 on Twitter for all the latest #CAWorld buzz.
---
November 14, 2011 3:14 PM
Are you thinking about the cloud as the next great transition in computer technology? If not you could be putting your company – and yourself – at significant competitive advantage.
That was one of the clear messages from the opening round of keynotes and panel discussions at this year's CA World 2011 in Las Vegas last night. One of the great benefits of getting out in the world and attending events such as these is the opportunity to step back from the day-to-day routine and think about the bigger picture. Not just think about the bigger picture, actually, but to listen to and talk to very smart people about the major trends affecting us all.
In his opening keynote presentation last night, CA Technologies CEO Bill McCracken talked in terms of another major shift in the computer industry. He didn't specifically define the previous seismic shifts, so I'll fill that in: From mainframe to mini to PC to network to Internet. And now to cloud. Having participated in the previous transformations, McCracken noted that there are always three important conditions that must be in place for the industry to change. They are:
1. Technology
2. The Economy
3. A Strong Business Need
Given the state of all three of these conditions today, McCracken said we're "standing on the edge of a perfect storm." I'll save the technology piece for last. As for the economic conditions, we all know what's going on and how things are tightening up. The underlying pressure point that is helping the shift to the cloud is the constant need to do more with less. On the business side, the demand is even stronger to change the model for the way businesses have to be run. In many cases, McCracken noted, CEOs and company executives have wanted to change – indeed have demanded change – but have been limited because their IT infrastructure and organization couldn't change fast enough. That's why the overarching theme of this year's CA World 2011 is "IT at the speed of business."
Want examples? McCracken cited a few that really bring the point home: Zipcar creating a new model and forcing market leader Hertz to make an acquisition to try to keep up; the whole category of e-books helping to drive Borders out of business; and, closest to home, he recalled the time when he was at IBM in the 1980s and Michael Dell created a whole new model for manufacturing and delivering PCs. "If we were not IBM, we probably would have gone bankrupt," McCracken said.
So what are the technology drivers that are disrupting the status quo and creating this next great shift in the computing environment? McCracken cited five of them:
1. The growth in networks and bandwidth, specifically 4G broadband wireless networks.
2. Thousands of downloadable apps
3. The proliferation of inexpensive handheld devices
4. Social media
5. GPS devices
The confluence of these technologies, as McCracken noted, is "changing the world." It's changing the way we talk to one another, the way businesses talk to customers and the way businesses will deliver goods and services. The power is so great, in fact, that we've already seen these technologies being used as a mechanism to change governments.
What do you think? Are you ready for the next transition? What will it mean for you? What will it mean for your company? Stay tuned. We'll have plenty more about that this week as we continue to blog live from CA World 2011.
Follow me at @The_Techster and follow @CAWorld2011 on Twitter for all the latest #CAWorld buzz.
---
November 13, 2011 6:36 PM
The Techster will be blogging live this week from CA World at the Mandalay Bay in lovely Las Vegas. The theme of the event is IT at the Speed of Business, which is a topic of great import to us because we speak to IT executives all the time trying to figure out how to make their environments more agile and flexible. It will be nice hearing experts and practitioners not only preaching the benefits, but also talking about how to actually get it done.
In addition to the overarching theme of IT at the Speed of Business, there are 10 supporting topics that will be the focus of many of the sessions, keynotes, customer and partner interviews and, in all likelihood, conversations in the breakouts as well as on the exhibit floor. They will also provide some of the fodder for our blog reports as well.
What are they? Glad you asked.
Cloud Choice: Your Cloud Your Way
From On-Premise to Cloud: Hybrid Data Protection
Enabling Agility with IT Management-as-a-Service
Next-Generation Mainframe Management
Securely Controlling Identities, Access and Information Use
Innovate and Assure Services: Better, Faster, Cheaper
Drive Business Value with Service and Project Portfolio Management
Automate and Optimize Service Delivery Across Physical, Virtual and Cloud
Infrastructures
Maximize Your Investment with CA Services, Support and Education
Extend Your Business Impact Through Integrated Technology Solutions
The main event (no not Pacquiao-Marquez – that was last night), gets underway at 5 p.m. Vegas time with a keynote panel featuring CA Technologies CEO William McCracken, along with Vivek Kundra, First Chief Information Officer of the U.S. Government; Michael Capellas, Chairman of VCE, the Virtual Computing Environment Company; and moderator Randi Zuckerberg, founder of R to Z Media. If you can make it there, we hope to see you. If not, don't worry: The Techster is here to keep you fully informed of all the highlights of CA World this week. Stay tuned.
---
November 7, 2011 10:47 AM
We've been told for years that the Wireless Office is finally here: A world of no Ethernet cables criss-crossing office floors, of impersonal hubs allowing workers to pick up and drop down whenever, wherever without further configuration or just stroll the aisles while video chatting on a high-def Cisco Cius lag-free. But are we finally there?
For one thing, no two offices are alike (though they sure do try their darndest), and for another we're not going to be truly cable-free for a long, long time: Even the almighty .11n pales in comparison to the demands of a lightweight NAS.
But corporate IT is becoming, like it or not, more and more wireless-driven: Better, faster networks make hopping in and out of meeting spaces a breeze, and with more data being pushed to "The Cloud" (that's a whole other story), pervasive connectivity is near necessity, and if you don't provide it they'll get it from their MiFi device or (cover your eyes) the local Starbucks Hot Spot.
This month, we'll be taking a look at the promise and progress of the Wireless Workplace, but we'd love to hear your stories. If you have a good wireless success story (or dire warning!), I'd love to hear it at Michael@ITKnowledgeExchange.com. We'll reprint our favorites and hook up the senders with some great swag, from your choice of training books to the coveted ITKnowledgeExchange T-shirts. Anonymity guaranteed if requested.
So, what's your wireless war story?
Michael Morisy is the editorial director for ITKnowledgeExchange. He can be followed on Twitter or you can reach him at Michael@ITKnowledgeExchange.com.
---
October 26, 2011 6:44 AM
This month, we took a look at the fast-evolving storage landscape here at ITKnowledgeExchange: It was a big month for acquisitions, announcements and – in at least one case – public breakups, all setting the ground for a 2012 full of interesting developments, particularly as SSD, Cloud Computing and other (very) relatively new technologies come into regular usage.
But what is the good of all that data in the first place? Oracle tried to drum up a answer with the release of its Exalytics BI Machine, which turns your Oracle-powered shop into a real-time, "Big Data" crunching powerhouse. What we're seeing is a closer linkage between Business Intelligence and the data it needs to work, which means storage has to step up to the plate in a number of new ways: Faster indexing, faster retrieval, and much, much higher I/O to deal with streams of incoming, outgoing real-time data that must be accounted for.
But how to pick your date to the storage ball? We loved Eric Slack's three keys to a good storage vendor partner:
Understanding
Investment
Commitment
Pretty much what makes any relationship work, but Slack follows through with the tough questions to make sure that the person shilling you storage by the terabyte is "the one". For even more advice on picking the special vendor, check out his
Top 10 Percent list
, which looks at what he things are the "best of the best" in their respective areas.
"The scale out storage technology and expertise Red Hat is gaining from the acquisition of Gluster will serve as a powerful foundation for future public, private and hybrid storage clouds," said Henry Baltazar, senior analyst of The 451 Group.
In somewhat sadder news, Sharon Fisher noted that 
Dell and EMC are Splitsville
, due largely to Dell's increasing self-reliance in the storage space. As Fisher reported:
"Over the past few years, Dell has grown to become a robust storage technology provider with differentiated capabilities across several product families, including Compellent, EqualLogic, PowerVault, and Dell / EMC," is the way the company actually put it, on what used to be the Dell/EMC product page.

Dell bought EqualLogic in 2007, and Compellent in 2010 — spending a total of $2 billion on storage acquisitions — after starting its partnership with EMC in 2001. Other acquisitions included Exanet for scale-out NAS technology and Ocarina for data compression and optimization, as well as making its own DX6000 object storage hardware, partnering with Caringo for the software. The company also reportedly said that its own storage properties provide almost 80 percent of its storage revenues and 90 percent of its profits in the second quarter of this year.
Nothing good lasts forever, as they say, but Dell is serious about owning more of the enterprise stack and this is a strong step in that direction.
All in all, it's an exciting time for storage, and ITKnowledgeExchange readers are keeping up with the trends: Getting up to speed on how to capitalize on the cloud, without crashing the business, was a Community Goal for 2012, which is why Randy Kerns post makes a great closure to this month's wrap up, in which he reminds us that storage isn't a sprint, it's a decades-long marathon:
The excitement around a new technology needs to be kept in perspective with how long it takes to be deployed successfully by IT. The technology adoption rate reflects the inertia and conservative nature for handling the critical task of storing data.

The longer technology adoption rate can kill start-up companies when they can't get the investments required to get to the point of profitability. Many investors have an aggressive profile that defies the reality of adoption rates. Larger companies can handle the conservative adoption more successfully, but with much internal angst.

But no matter how great a new storage technology may be, the customer needs to understand it to make correct decisions about investing in it before it takes hold in data centers.
---
October 19, 2011 2:38 PM
After a not-so-good year, Research in Motion, it seems, has come to a halt. Tuesday's San Francisco unveiling of BlackBerry's "next generation platform" is being called "little more than a rebranding" by the Times' Ian Austen. What was supposed to be an appetizing display for developers turned into a disappointing realization that BBX, the new software, isn't much more than a spruced up QNX operating system.
"Underwhelming is a good word," analyst from MacDougall, MacDougall and MacTier told the Times.
For once, Microsoft has actually set a better example in the world of mobile and applications. Perhaps RIM should have taken a page out of the old Microsoft Build book and wooed its potential developers with hip new devices equipped with BBX. Instead, it frustrated the crowd with more vague information about the actual release date for BBX phones and no opportunity for developers to interact with prototypes.
Others think the simple act of renaming the OS from QNX, which PlayBooks are running, to BBX is a mistake. Ken Dulaney, VP of mobile computing at Gartner, told Tech News World that it "could be confusing for the BlackBerry community," making "it look like RIM doesn't have a unified operating system approach." And RIM would do best not to confuse its loyal customers so soon after trying their patience with the recent BlackBerry outages around the world. The subsequent offer of free apps and free technical support (for one month, for enterprise customers) did little to patch up the largest network outage in the company's history. As one community member of Slashdot put it: "This is the second major outage RIM has experience while my company has used their phones. Unfortunately for them, this one came right in the middle of my company's evaluation period for new phones company-wide and it just sealed their fate. RIM's going bye-bye."
RIM wasn't all foibles, however. The company finally delivered a set of software tools that will ease the transition of apps originally made for Android to BlackBerry phones. But analysts cringe at RIM's adherence to the Android platform instead of fighting against it and offering something better.
Telecommunications analyst Jeff Kagan told Tech News World the trick to RIM's avoiding "going bye-bye": "They have to wow the marketplace. They haven't wowed the marketplace since the Apple iPhone came out. The marketplace has yawned when it comes to BlackBerry."
What do you think RIM could do to wake us up to BlackBerry?
Melanie Yarbrough is the assistant community editor at ITKnowledgeExchange.com. Follow her on Twitter or send her an email at Melanie@ITKnowledgeExchange.com.
---