---
March 11, 2018 8:37 PM
DDOS
,
Healthcare
,
SAP
,
social media
,
Unified Communications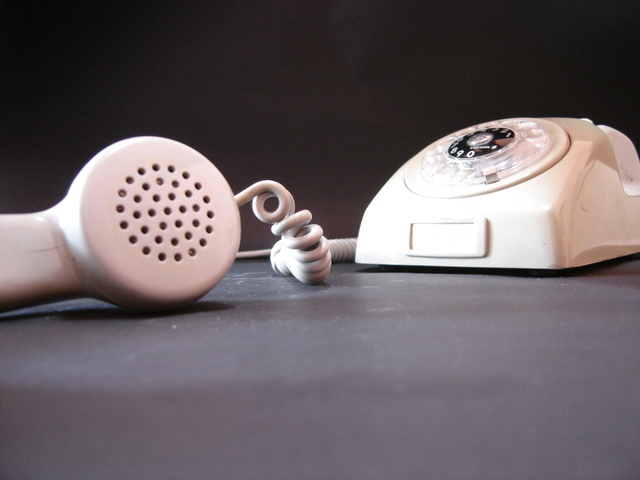 Telephony image via FreeImages
Unified communications has evolved well beyond telephony. And as a result, new big-name vendors have infiltrated the UC market and will headline Enterprise Connect 2018. Find out who in this week's roundup.
1. New vendors, trends crash Enterprise Connect 2018 party – Luke O'Neill (SearchUnifiedCommunications)
Slack and Facebook are making their first appearances at the unified communications conference. Plus, contact center technologies could take center stage at the show.
2. Why improving social media customer service is important – Jesse Scardina (SearchCRM)
By having a social media strategy in place, companies can quickly respond to customers' concerns through social media.
3. SAP debuts consumption-based pricing model for SAP Cloud – Jim O'Donnell (SearchSAP)
SAP Cloud Platform is now available as a consumption-based model, an alternative to the subscription model. SAP also updated the SCP SDK for iOS and released two new mobile iOS apps.
4. Reprimand on healthcare and cloud computing spurs HIMSS debate – Scott Wallask (SearchHealthIT)
The benefits of the cloud are well-known, as is the healthcare industry's wariness about moving patient data to the cloud. At the HIMSS conference, the deliberations expanded.
5. Terabit DDoS attack hits 1.7Tbps and experts expect higher – Michael Heller (SearchSecurity)
Five days after a record breaking terabit DDoS attack, a new 1.7Tbps DDoS attack was detected taking advantage of improperly secured memcached servers to launch a reflection attack.
March 5, 2018 9:18 AM
Artificial intelligence
,
CRM
,
Healthcare
,
Zerto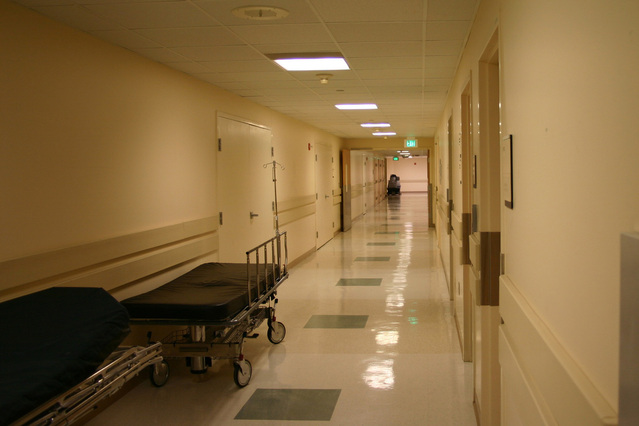 Hospital image via FreeImages
No technology is hotter at HIMSS 2018 than AI. Check out how the conference is showcasing vendors and users turning to AI and machine learning for clinical and business applications in this week's roundup.
1. HIMSS 2018 focuses on AI in healthcare – Shaun Sutner (SearchHealthIT)
With AI in healthcare trending, the HIMSS conference is showcasing vendors and users turning to AI and machine learning for clinical and business applications; interoperability also is hot.
2. Hyperscale providers bet big on cloud AI – Trevor Jones (SearchCloudComputing)
AI cloud services have emerged as yet another battleground for the hyperscale providers, as they entice data scientists and developers to train their models on their platforms.
3. Zerto Virtual Replication reduces marketing firm's RPO – Sonia Lelii (SearchDisasterRecovery)
Maritz needed a short RPO and flexible cloud provider options for its recovery process. Zerto replication protects applications to and from clouds and between multiple clouds.
4. New SAML vulnerabilitiy enables abuse of single sign-on – Rob Wright (SearchSecurity)
Duo Security discovered a new SAML flaw affecting several single sign-on vendors that allows attackers to fool SSO systems and log in as other users without their passwords.
5. IT priorities survey: CRM trends indicate move to the cloud – Don Fluckinger (SearchCRM)
Hybrid cloud and on-premises IT should remain the norm for years. But more respondents to TechTarget's late 2017 survey indicate more cloud CRM and social media monitoring.
---
February 26, 2018 7:05 AM
Android
,
Big Data
,
Cloud Computing
,
Data breach
,
IBM
,
iot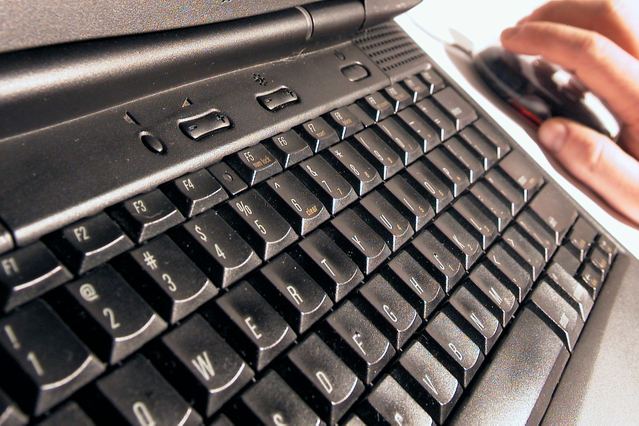 Privacy image via FreeImages
What steps has your organization taken to be GDPR-compliant by the May 25 deadline? Find out how you can handle GDPR data breach notifications in this week's roundup.
1. GDPR data breach notification is just one piece of EU privacy puzzle – Peter Loshin (SearchSecurity)
With the EU's General Data Protection Regulation looming, Qualys' Darron Gibbard discusses GDPR data breach notifications, and more with the EU's new privacy law.
2. IT priorities 2018: Regs, big data, cloud loom larger for GRC pros – Ben Cole (SearchCIO)
Regulatory initiatives remain at the top of GRC pros' lists of tech projects, according to TechTarget's annual IT Priorities 2018 survey, but grab less attention than last year.
3. Android Enterprise Recommended touts quick security updates – Colin Steele (SearchMobileComputing)
Google's new program certifies devices that meet minimum hardware requirements, provide regular Android security updates and offer a consistent management experience.
4. Xively buy broadens Google Cloud IoT tool utility – Trevor Jones (SearchCloudComputing)
The latest Google Cloud acquisition points to a doubling down on IoT, as the company tries to keep pace with AWS and Microsoft Azure in this emerging market.
5. New IBM storage products key on NAS, cloud, NVMe over Fabric – Carol Sliwa (SearchStorage)
IBM launches new and updated Spectrum software-defined storage products, including a new NAS option, and commits to broadened end-to-end NVMe over Fabrics support by the third quarter.
---
February 19, 2018 9:16 AM
Analytics
,
cybersecurity
,
Equifax
,
VMware
,
Zerto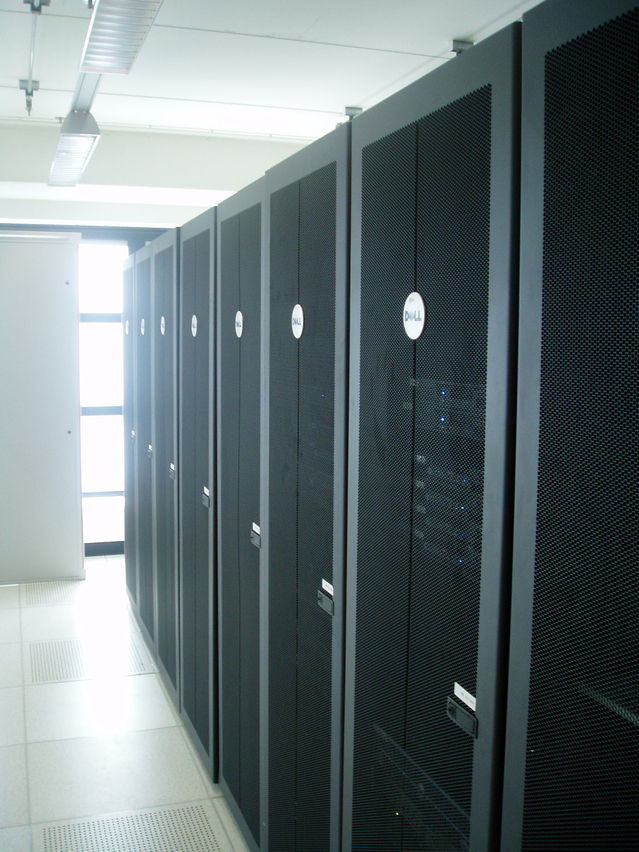 Security image via FreeImages
What do you think about these new reports regarding the Equifax breach? Are you worried about your data? Check out the new details surrounding the breach in this week's roundup.
1. Equifax breach worsens, additional consumer data exposed – Madelyn Bacon (SearchSecurity)
The Equifax breach compromised even more consumer data, including tax identification numbers, than originally reported. But the credit rating agency didn't disclose the update.
2. Zerto Virtual Replication dives deeper into multiple clouds – Sonia Lelii (SearchDisasterRecovery)
Zerto has added to its bidirectional Virtual Replication software with multi-cloud protection for data and applications stored in AWS, Microsoft Azure and IBM Cloud.
3. Neurala claims 'lifelong deep neural nets' don't forget – Nicole Laskowski (SearchCIO)
Boston startup Neurala says it has developed deep neural networks that can learn on the fly. Neurala's COO Heather Ames explains.
4. VMware Workspace One helps Western Digital organize 3,000 apps – Alyssa Provazza (SearchEnterpriseDesktop)
The application portal in VMware Workspace One allowed IT to streamline app delivery, and the product's cloud-based model proved the right fit for administration.
5. ExtraHop intros Reveal(x) cybersecurity analytics software – Chuck Moozakis (SearchNetworking)
ExtraHop fortifies its packet capture platform with cybersecurity analytics software, Reveal(x); Mist introduces a virtual network assistant powered by artificial intelligence.
---
February 12, 2018 9:49 AM
Avaya
,
Cisco
,
IBM
,
NetApp
,
salesforce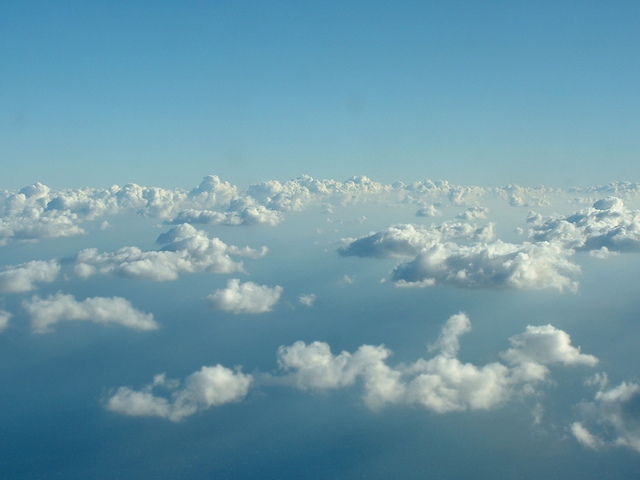 Clouds image via FreeImages
What is NetApp planning to accomplish in 2018? Find out why the company is going to narrow its priorities to fast-growth areas in this week's roundup.
1. NetApp CEO Kurian narrows focus to flash, cloud – Garry Kranz (SearchStorage)
George Kurian became CEO of NetApp in 2015 to jump-start a push into cloud and flash storage. The vendor has bucked scant revenue growth with four straight solid quarters.
2. Cisco: Cloud Computing workloads to skyrocket by 2021 – Chuck Moozakis (SearchNetworking)
By 2021, Cisco says, cloud computing workloads will make up the lion's share of data center traffic as enterprises expand security, IoT and other activities in the cloud.
3. Avaya adds AI voice assistant to desk phones – Jonathan Dame (SearchUnifiedCommunications)
Avaya has created an AI voice assistant application for desk phones. AI voice assistant platforms could make mundane tasks easier for office workers.
4. Salesforce buys Attic Labs, adding to Quip capabilities – Jesse Scardina (SearchSalesforce)
Quip receives back-end capabilities with open source database after Salesforce purchase of Attic Labs.
5. IBM taps Mendix for low-code platform deal – Darryl K. Taft (SearchCloudApplications)
As the market to empower citizen app developers heats up, IBM and Mendix have joined forces to deliver low-code tools for the IBM Cloud.
---
February 5, 2018 10:38 AM
Artificial intelligence
,
DevOps
,
Oracle
,
SAP
,
Spectre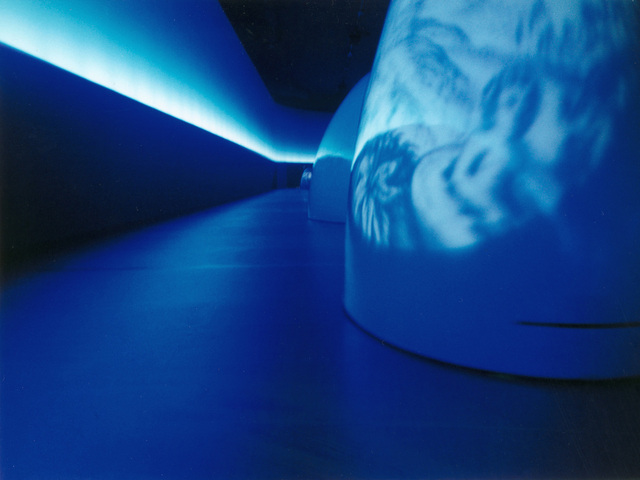 Artificial Intelligence image via FreeImages
What do you see as the top challenges in developing an AI infrastructure for the enterprise? Find out why CIOs may have a tough time merging AI into their enterprise architectures in this week's roundup.
1. CIOs need an AI infrastructure, but it won't come easy – George Lawton (SearchCIO)
From picking vendors to upskilling staff, folding an AI infrastructure into enterprise architectures isn't simple. Experts at the recent ReWork Deep Learning Summit zero in on the issues.
2. Office Depot says 'no' to Oracle ERP Cloud customizations – Patrick Thibodeau (SearchERP)
Office Depot believes it's possible to run its HCM, EPM and supply chain on the Oracle ERP Cloud without customizations. The retailer says it will save money and headaches. Analysts agree.
3. IT monitoring, org discipline polish Nasdaq DevOps incident response – Beth Pariseau (SearchITOperations)
At Nasdaq, IT monitoring unified different teams' views of infrastructure, but cultural blocking and tackling are equally important to improve incident response.
4. Microsoft rushes Spectre patch to disable Intel's broken update – Michael Heller (SearchSecurity)
Microsoft was forced to release an out-of-band Spectre patch designed not to mitigate the vulnerability but to protect users from Intel's broken fix.
5. SAP offers extra help on HR cloud migrations – Patrick Thibodeau (SearchHRSoftware)
SAP is trying to help on-premises HCM users make a case for moving to the cloud, as well as ease initial integration steps. But it may be hard for some European HR users to move.
---
February 1, 2018 12:49 PM
Artificial intelligence
,
Robotics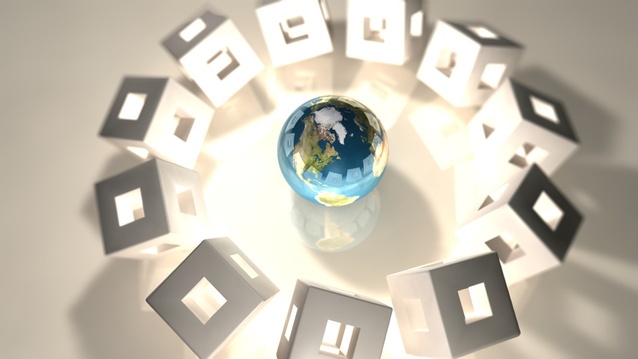 Robotics image via FreeImages
By James Kobielus (@jameskobielus)
Artificial intelligence (AI) is the perfect laughingstock. Any phenomenon that takes itself as seriously as AI is just asking to be ridiculed.
What's even funnier is when AI comes in humanoid form, as is the case with the smart robotics that are penetrating every aspect of our lives. As Bill Vorhies discussed in his recent column, robot fails can be comedic gold.
As the brains behind autonomous devices, AI can dampen the laughter only by helping devices master their assigned tasks so well and performing them so inconspicuously that we never give them a second thought. Where robotics are concerned, this involves the trial-and-error statistics-driven approach known as reinforcement learning (RL). Under this approach, the robot explores the full range of available actions—moving, grappling, voicing, etc.–that may or may not contribute to its achieving a desired outcome.
Depending on your point of view, humor is baked into RL's intrinsically trial-and-error process. As a robot searches for the optimal sequence of actions to achieve its intended outcome, it will of necessity take more counterproductive actions than optimal paths. If you're the developer who's doing the training, this might be a long, frustrating, and tedious process. You may need to revise RL procedures and the robot's algorithmic cognition countless times till you get it to work in a way that can be generalized to future scenarios of the type for which the mechanism is being trained.
This trial-and-error RL process may be humorous to observe in a laboratory setting. But when your AI-driven robot hasn't been trained effectively and commits these errors in production environments, it may not be funny in the least. This is amply clear from the incidents that Vorhies cites. No one will tolerate robots that routinely smash into people, endanger passengers riding in autonomous vehicles, or order products online without their owners' authorization.
If we can draw any lesson from these incidents, it's that robotics developers will need to incorporate the following scenarios into their RL procedures before they release their AI-powered creations to the wider world:
Controlled trial-and-error is how most robotics, edge computing, and self-driving vehicle solutions will acquire and evolve their AI smarts. To the extent that you're capturing an AI-driven device's RL training on video, it could prove to be the perfect "blooper reel" to show later on when your creation is a smashing success. For regulatory compliance and legal discovery purposes, this video may also help you prove that you've RL-trained your device in every relevant scenario, be it actual or simulated.
In the near future, a video audit log of your RL process may become required for passing muster with stakeholders who require certifications that your creations meet all reasonable "AI safety" criteria. Considering the life-or-death scenarios in which the robots of the future will serve us, this is no laughing matter.
---
January 29, 2018 9:41 AM
Cisco
,
Intel
,
Pure Storage
,
salesforce
,
XenApp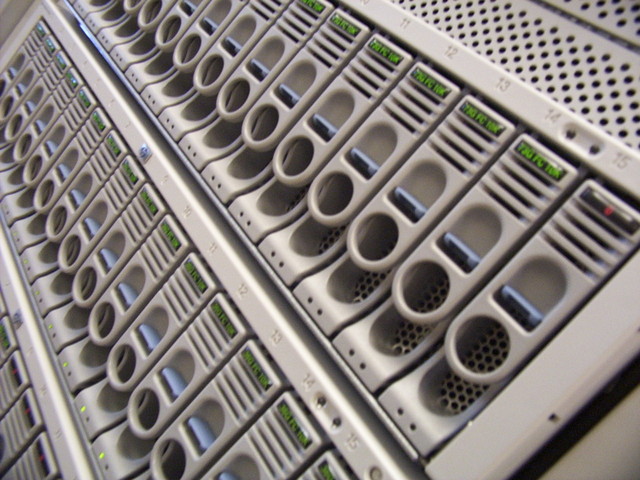 Virtual Desktop image via FreeImages
What effects have you seen from patching Meltdown and Spectre? Find out why the patches will hit XenApp especially hard in this week's roundup.
1. Meltdown and Spectre patches hit XenApp performance especially hard – Alyssa Provazza (SearchVirtualDesktop)
Organizations with VDI and RDSH will likely take a performance hit after patching Meltdown and Spectre, according to test results from Lakeside Software.
2. Pure Storage FlashStack is recycler's renewable resource – Garry Kranz (SearchStorage)
Food waste recycler Valley Proteins chose Pure Storage's all-flash converged infrastructure to replace Dell EMC VNX-Cisco UCS for 24 TB of usable storage with Cohesity backup.
3. Salesforce Trailhead gets social boost for admins, developers – Jessica Sirkin (SearchSalesforce)
Salesforce might not own LinkedIn, but it's creating a similar online social network of certified professionals via Trailhead, complete with vanity URLs and more detailed profiles.
4. Intel Meltdown patches pulled with little explanation – Michael Heller (SearchSecurity)
Intel claims it has determined why the Spectre and Meltdown patches caused issues on some chips. The vendor is working on a fix and suggests users don't patch for now.
5. Cisco HyperFlex system upgrade targets hybrid cloud – Antone Gonsalves (SearchNetworking)
The Cisco HyperFlex system is now available with AppDynamics, CloudCenter and other software for managing hybrid cloud applications. The new all-in-one system scales to 64 nodes.
---
January 22, 2018 9:17 AM
cybersecurity
,
ERP
,
NotPetya
,
salesforce
,
SAP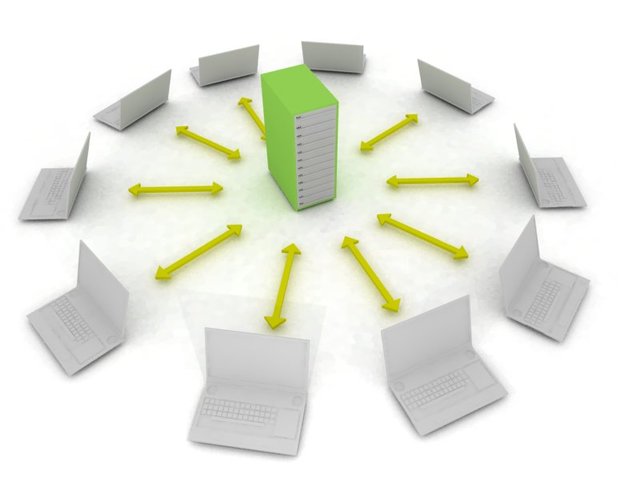 Database image via FreeImages
Speculation has grown around whether or not Salesforce plans to move off of Oracle databases. Check out the details behind the possible move in this week's roundup.
1. Salesforce databases remain Oracle, for now – Jesse Scardina (SearchSalesforce)
Oracle and Salesforce executives deny reports of Salesforce moving on from Oracle infrastructure.
2. SAP defends S/4HANA HCM upgrade amid questions – Patrick Thibodeau (SearchHRSoftware)
SAP, which has some 14,000 on-premises HCM customers, is extending on-premises support five years to 2030. But HCM users will have to migrate to its S/4HANA in-memory platform for support.
3. Colleges to share Oracle ERP system in effort to cut costs – Patrick Thibodeau (SearchERP)
Private, nonprofit colleges are discovering they can reduce back-office IT costs by working together. Novel approaches are emerging to reduce the financial drain of ERP systems.
4. CIA attributes NotPetya attacks to Russian spy agency – Michael Heller (SearchSecurity)
The CIA reportedly concluded that Russia's foreign intelligence agency created and was responsible for the NotPetya attacks against Ukraine in June.
5. Cybersecurity skills shortage continues to worsen – Eamon McCarthy Earls (SearchNetworking)
This week, bloggers explore the cybersecurity skills shortage, the challenges of deploying edge computing and how best to mitigate Meltdown in a software-centric environment.
---
January 15, 2018 9:18 AM
AMD
,
Artificial intelligence
,
Disaster Recovery
,
Hybrid cloud
,
iot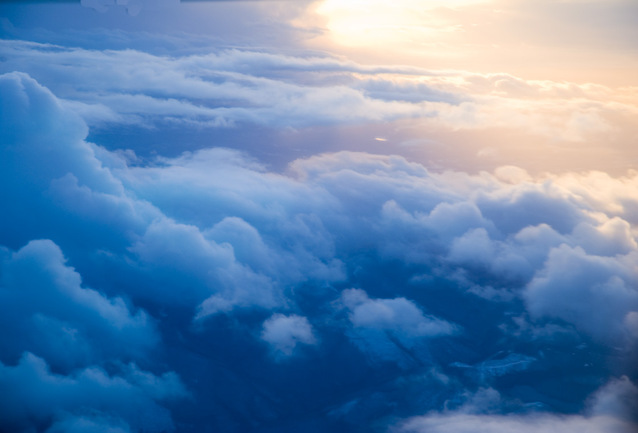 Clouds image via FreeImages
Is 2018 the year of the hybrid cloud? Find out why cloud providers are pushing for it in this week's roundup.
1. Providers continue to push hybrid cloud technologies in 2018 – Jim O'Reilly (SearchCloudComputing)
The hybrid cloud market changes rapidly, as major cloud providers release new services to bridge private and public platforms, but for now, management challenges remain.
2. Time-series monitoring tools give high-resolution view of IT – Beth Pariseau (SearchITOperations)
DevOps monitoring tools based on time-series databases create a steeper learning curve than traditional monitoring software, but arm IT pros with richer data for troubleshooting.
3. Frost Science Museum IT DR planning braced for worst, survived Irma – Dave Raffo (SearchDisasterRecovery)
The Frost Museum of Science on the water in Miami braced for Hurricane Irma with a solidified storage and data center infrastructure, and it suffered minimal damage from the storm.
4. AMD backtracks on Spectre vulnerabilities, plans microcode updates – Rob Wright (SearchSecurity)
AMD initially believed the Spectre vulnerabilities posed "near zero risk" to its chip, but the company this week reversed course and is planning microcode updates for its products.
5. Key considerations of AI, IoT and digital transformation – Mark Troester (IoT Agenda)
Artificial intelligence, the internet of things and digital transformation have been popular subjects over the last year. A quick scan of your favorite tech publication will likely result in multiple stories covering all three of these concepts as companies across the globe embrace them.
---