---
August 29, 2012 10:13 AM
This week's video captures outgoing VMware CEO Paul Maritz discussing how his company's virtualization products compare to Microsoft's Hyper-V.  His take: Server virtualization is no longer "good enough."
Follow the SearchServerVirtualization team as they cover the latest news from VMware's annual conference.
Disclaimer: All videos presented in the "YouTube IT Video of the Week" series are subjectively selected by ITKnowledgeExchange.com community managers and staff for entertainment purposes only. They are not sponsored or influenced by outside sources.
August 28, 2012 11:36 AM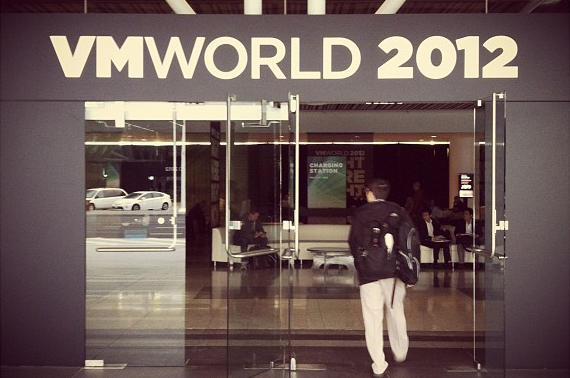 VMworld 2012 entrance (Instagram photo by colinsteele)
If you hadn't noticed, VMworld 2012 is in full swing, and it's kind of blowing up the interwebs (at least, the tiny corner of the interwebs that we inhabit). It's not a challenge to find information about what's happening in San Francisco, but finding the best information? That's another story. To ease the virtual pain, we've cobbled together a list of what we think are the best VMworld resources. Got one to add? Let us know in the comments.
VMworld2012.com – A one-stop shop for official event info, social feeds, pictures and more. Make sure to check out the official blog feed, which includes missives from various bloggers around the world who are covering the event.
SearchServerVirtualization.com – News, analysis, tweets and videos from the TechTarget team onsite at the Moscone Center. It's all here – and be sure to check back for the results of the Best of VMworld 2012 awards.
VMworld 2012 Twitter list – Face it, it's nearly impossible to keep up with the barrage of tweets using the various event hashtags (#vmworld, #vmworld12, #vmworld2012). Stop trying, and instead follow our curated list including only the best tweeters from the event. Let us know (@ITKE) if there are great accounts we're missing; we'll be creating a list of the best tweets/quotes from the event at the end of the week.
---
August 27, 2012 10:53 AM
As VMworld 2012 opens, we thought we'd take a look back at one of the more popular presentations from last year's event. What's been your experience with VMware View?
---
August 24, 2012 9:49 AM

By Matthew Baxter-Reynolds (@mbrit)
The problem that Microsoft has with its newfangled UI with Windows 8 is that it takes a while to learn to love it.
I think it took me about six weeks. Six weeks of fighty confusion until one day I looked at it and just *got* it. As has been oft written in the past few weeks, Windows 8 is about tablets, not about the desktops. The peace I reached was that Microsoft had no other option. Creating a bizarre amalgam of Old Windows for the desktop and New Windows for the desktop was all that they could do to stay relevant as tablets took over.
Every time there has been a drop of Windows 8 (excluding the one from BUILD last year) people who look at it exclaim "LOLWUT!" and then bash out a rehash of the same old posts about how it doesn't make any sense. Now we're in another phase of that with RTM. And in October it'll all calm down, GA will hit, and off we'll go again.
And, OK, Windows 8 doesn't make any sense. It's bonkers to take an OS that for 20 years been based on WIMP interfaces, overlapping Windows, and ramped up information density and then forget that it ever happened. The re-imagining of Windows, arguably, goes too far. Thus the hypothesis that the pendulum will swing back in Windows vNext holds water.
But that's hardly likely to happen. Any adjustments that Microsoft makes to the Windows 8 vision in Windows vNext will be smooth and calm and designed to satisfy some commercial objectives that you and I will know nothing about. Thing is, Microsoft knows that if a newbie Windows 8 user runs Windows 8 for a couple of months they'll look at back at Windows 7 with its "Start orb" like it's a piece of old junk. People generally dislike change, but we all can, at the end of it all, actually manage and thrive within change.
So what can you do? If you run a fleet based on Windows 7, are you thinking "I'll skip Windows 8"? My question to you is "why?" Nothing you see today in Windows 8 is going to change. That MetroModern shell is staying. Re-imagined Windows 8 apps that are tablet-optimised are staying.
But there's more than that. The desktop is going away. Your users want tablet solutions *today*. What Windows 8 gives you is an option. It doesn't have to be iPad. Come October it can be iPad or Windows RT PC. Come next year, it can be iPad, Windows RT PC, and various Windows 8 form-factors including Ultrabook and tablets.
If you haven't tried it, you need to. Windows 8 is experiential. It's something you have to form a relationship with. You need your own opinion.
If you go out there and are brave enough to move your estate onto Windows 8 you're building a platform on which great new solutions can be built. You're going to go through a little pain. You're going to hear a *lot* of complaining. But you'll all get there, and when you do you'll have a fantastic OS and a fantastic platform for your next wave of solutions.
Matthew Baxter-Reynolds is an independent software development consultant, trainer and author based in the U.K. His next book, Programming Metro-style Apps with C#, will be published by O'Reilly in November. His favorite way to communicate with like-minded technical people is Twitter: @mbrit.
---
August 24, 2012 8:28 AM

When some people need a fresh look, they get haircuts. Microsoft gets a new logo. But will it change the overall perception of the brand and its new flagship product, Windows 8? Read through the week's quotes to find out.
"The fact that the square is repeated four times and two of the squares are on top of each other means that it can't move at all. Imagine if someone was sitting on top of you. You could not move, and neither could they."
– Dr Dirk Thrusting of the University of Paekakariki, interviewed by the always serious TechEye about the new Microsoft logo unveiled this week.
"It would be faster to turn on Windows XP, wait 10 minutes for it to boot, and check email that way."
– TechTarget news director Bridget Botelho's husband, on the non-intuitive nature of Windows 8 on a Samsung Series 7 Slate tablet. For more on the experience of Windows 8 on a number of devices, check out the thoughts of Denny Cherry and Ed Tittel.
"The content is jittering spasmodically."
– An expert witness in the Apple-Samsung patent infringement trial, describing on-screen tablet behavior that she said proved Samsung was in the wrong. Bloomberg Businessweek has 10 good lines from the trial. If you're on Apple's side of things, there's a video you should watch.
"When you're in the middle of a firefight and bullets are going over your head, it's hard to be very strategic."
– Katalus Advisors CEO Jeremy Bikman on how hospitals and vendors ignore the long-term costs of implementation of electronic health records. The Meaningful Use Stage 2 rules, meant to incentivize use of EHRs, were released this week – for more reactions to the release, visit SearchHealthIT.com and the HealthIT Knowledge Exchange.
---
August 23, 2012 11:29 AM
Mobile phones continue to reshape and impact our society and the technology world. This infographic from TrinityDigitalMarketing shares the true impact of web devices.
The rise of Mobile – An infographic by the team at Trinity Digital Marketing
---
August 22, 2012 10:04 AM
As the release date for the iPhone 5 nears, check out this hilarious parody of the iPhone promotional video. (Quick spoiler: it might make you hungry!)
Disclaimer: All videos presented in the "YouTube IT Video of the Week" series are subjectively selected by ITKnowledgeExchange.com community managers and staff for entertainment purposes only. They are not sponsored or influenced by outside sources.
---
August 21, 2012 10:13 AM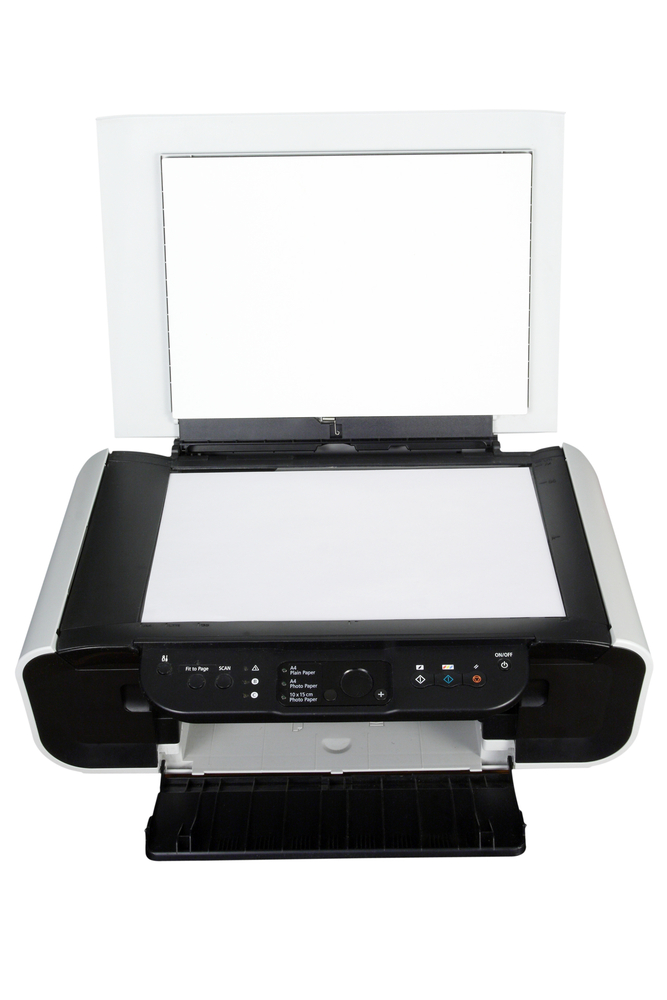 HP printer image via Shutterstock
On August 18, 1947, the technology giant HP was incorporated by William Hewlett and David Packard.
After selling their first products out of a garage in Palo Alto in 1938, Hewlett and Packard began selling oscillators, which were used to test audio equipment.
Ever since Disney began to buy oscillators to use in movie theaters for a certain 'magical' movie, HP has grown into a titan of the technology industry becoming the largest maker of Itanium-based servers, but it's falling behind in the tablet race.
We'll give out 150 Knowledge Points to anyone who knows the name of the movie Disney began buying oscillators for.
Each Tuesday, the ITKE team will take you back in time, as we take a look at the events that have changed technology history. Have a tip for us? Email mtidmarsh@techtarget.com or find us on Twitter (@ITKE).

Disclaimer: All posts presented in the "This week in tech history" series are subjectively selected by ITKnowledgeExchange.com community managers and staff for entertainment purposes only. They are not sponsored or influenced by outside sources.
---
August 20, 2012 11:25 AM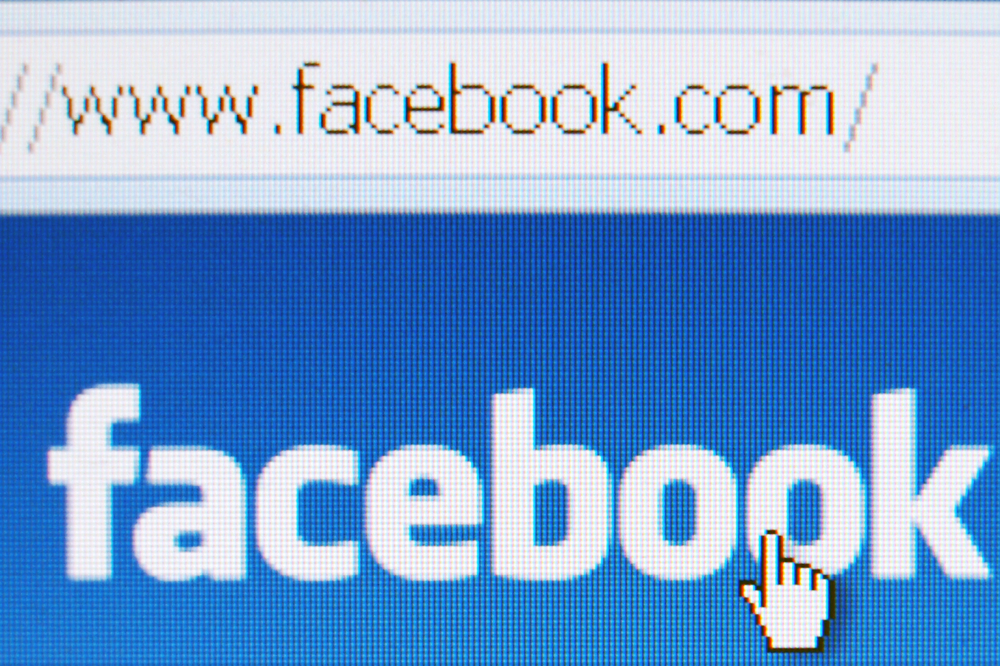 Facebook image via Shutterstock
Circle your calendasr again technology fans, as event announcement were at the top of this weekend's IT news stories:
1. Motorola and Verizon have  announced a joint press conference on September 5th, which may be the launch for the Droid Razr HD. The words 'On Display' were the key highlight of the invitation, which could mean a higher-resolution screen for the Razr.
2. Samsung's CEO will hold critical talks with Apple's CEO to see if they can find a solution to their smartphone patent dispute, before the case goes to the jury. Even though both sides reported that no progress was made this past Saturday, U.S. District Judge Lucy Koh said she was 'pathologically optimistic' about the companies finding a settlement.
3. Even though Facebook's stock price is declining, there is good news for the social media company:  it trumped Yahoo.com as the second most popular site on the Internet with over 53 million unique viewers. Google continues to hold the top spot with a whopping 157 million viewers.
---
August 17, 2012 7:46 AM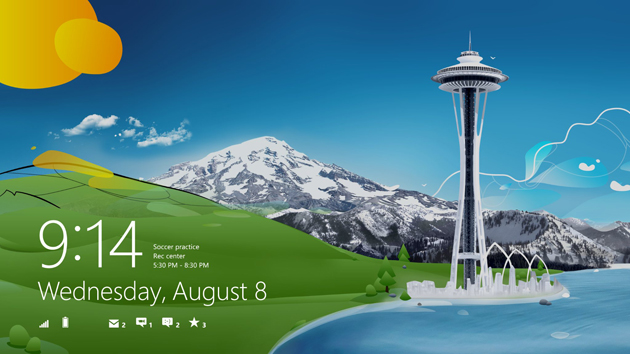 Technology rules the world now. In this week's IT quotes roundup, we take a look at how this power can be used for good – and not so good.
"It looks flat and muddy and not crisp at all."
– Jon Hassell (@jghassell) in one of many tweets regarding Windows 8, which was released to manufacturing this week. Check out the whole Storify of his experience – you'll feel like you downloaded it yourself (and if you already did, tell us what you think).
"It's so cheap that you can afford to throw away 99.9 percent without looking at it."
– John Villasenor, an electrical engineer at UCLA, talking about the (lack of) cost of data storage, and what that could mean for government surveillance. Sharon Fisher has more on the worrying trend.
"If you control how somebody pays for something, you control a lot."
– A CIO of a large credit union, discussing the rise of payment applications like Square. Believe it or not, this could have major implications for the enterprise computing industry. And hopefully, the credit card industry.
"Of course, they've always had this power. But now we know that they'll use it in ways that we really don't agree with."
– Instapaper creator Marco Arment, commenting on the recently announced Twitter API changes that give the service "wiggle room" for revoking access for those using its platform. The change – which has been met with scorn among many developers — continues what's already been an interesting summer for APIs.
---