---
September 7, 2012 10:40 AM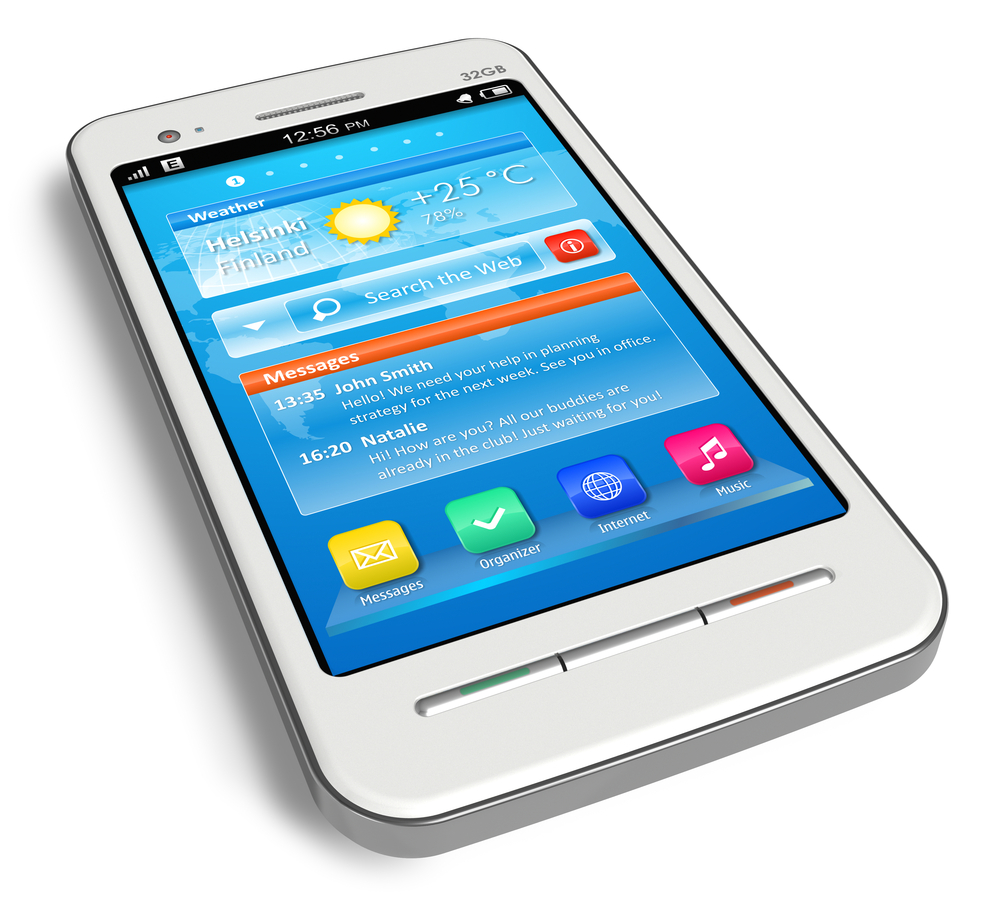 Smartphone image via Shutterstock
From new smartphones to remaining CEOs, check out this week's best quotes from around the IT industry.
"When the time is right, my successor will be named."
– EMC CEO Joe Tucci after announcing he will remain as chairman and CEO into 2013 at the request of EMC's board. It looks like he could be around for much longer; the company decided to extend Tucci's contract through February 2015.
"The world's most innovative smartphone."
– Nokia CEO Stephen Elop talking about the new Lumia 920 and 820 Windows 8 devices. However, blogger Ron Miller believes the new smartphone won't be able to compete with the giants of the mobile world, Google and Apple.
"There are still not -yet-addressed, serious security issues that affect the most recent version of Java 7."
– Security Explorations Founder and CEO Adam Gowdiak expressing his disappointment over Oracle's recent emergency upgrade to fix flaws in Java 7. If you still feel uncomfortable using Java 7, here are some tips on how to assess a site's trustworthiness or to disable Java altogether.
"I was amazed to discover that enterprise technology professionals had no place to go to get online product reviews and connect with real users before making such an important purchase. "
– Co-founder and CEO Russell Rothstein talking about the launch of his site, IT Central Station, a new free social network for enterprise technology professionals. Would you use it? Offer your take on the new site on the Data Center Apparatus blog!
September 6, 2012 10:39 AM
Whoops! Since we're a day late this week, we're bring you a special clip for our 'YouTube IT video of the week', looking at how some employees are (ab)using their computers. (SPOILER: This particular employee goes by the name of Andy Bernard.)
Disclaimer: All videos presented in the "YouTube IT Video of the Week" series are subjectively selected by ITKnowledgeExchange.com community managers and staff for entertainment purposes only. They are not sponsored or influenced by outside sources.
---
September 4, 2012 2:02 PM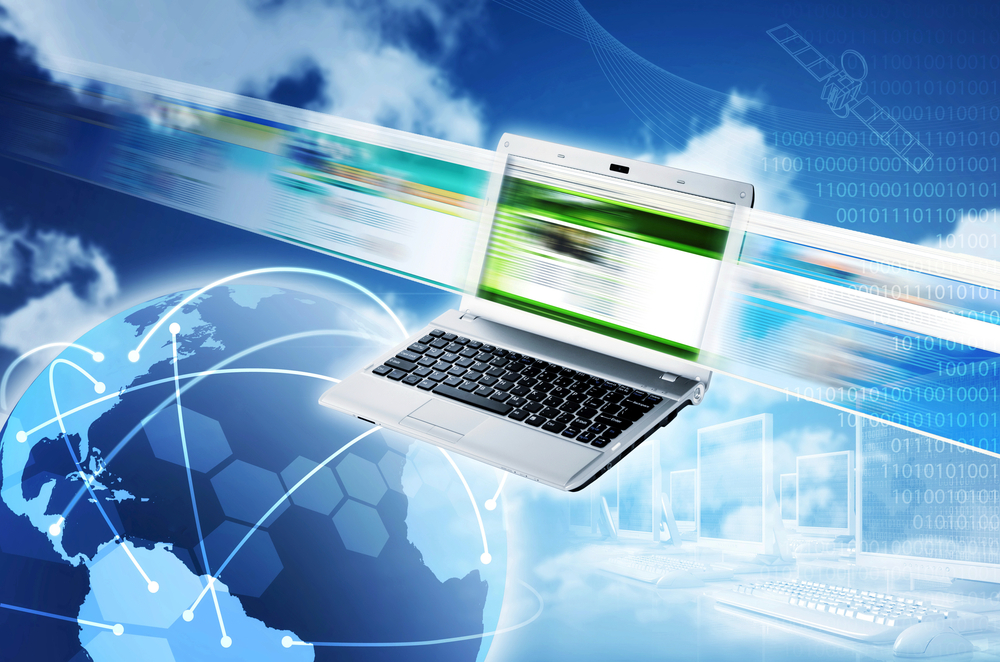 Internet image via Shutterstock
On September 2, 1969, Leonard Kleinrock and his research team managed to transmit data over ARPANET, clearing the way for the birth of the Internet, which came on October 29 of that year. We'll give 100 Knowledge Points to the person who can tell us the first word transmitted over the internet.
Each Tuesday, the ITKE team will take you back in time, as we take a look at the events that have changed technology history. Have a tip for us? Email mtidmarsh@techtarget.com or find us on Twitter (@ITKE).

Disclaimer: All posts presented in the "This week in tech history" series are subjectively selected by ITKnowledgeExchange.com community managers and staff for entertainment purposes only. They are not sponsored or influenced by outside sources.
---
August 31, 2012 1:22 PM
Orlando? San Francisco? London? There are so many places to choose from with all the events in September. Make sure you check them out!
1. SecureComm 2012 (September 3-5, Padua, Italy)
2. Gartner Enterprise Architecture Foundation Seminars North America (September 9-11, Orlando, Florida)

3. Gartner Outsourcing & Strategic Partnerships Summit (September 10-12, Orlando, Florida)
4. ASUG SAP BusinessObjects User Conference (September 10-13, Orlando, Florida)
5. BioIT Cloud Summit (September 11-13, San Francisco, California)
6. DataFocused Cloud Applications – BioIT (September 12-13, San Francisco, California)
7. Gartner IT Financial, Procurement & Asset Management Summit (September 12-14, Orlando, Florida)
8. 2012 UNITED Security Summit (September 12-14, San Francisco, California)
9. Gartner Supply Chain Executive Conference (September 17-18, London, England)
10. HR Excellence Summit 2012 (September 18-19, Washington DC)
11. Dreamforce '12 (September 18-21, San Francisco, California)
12. Trading Architecture Europe 2012 (September 19-20, London, England)
13. Gartner Portals, Content & Collaboration Summit (September 19-20, London, England)
14. Gartner Security & Risk Management Summit (September 19-20, London, England)
15. DeNormalised NoSQL Roadshow (September 20-21, London, England)
16. SOA, Cloud and Service Technology Symposium (September 24-25, London, England)
17. 4th International Conference on Mobile Networks and Management (September 24-26, Hamburg, Germany)
18. Microsoft Exchange Conference (September 24-26, Orlando, Florida)
19. 2012 ClearEdge IT Solutions MapReduce for Programmers (September 24-26, Jessup, Maryland)
20. Onshore E&P Technology Summit 2012 (September 25-26, Houston, Texas)
21. Digital World Expo 2012 (September 27-29, Las Vegas, Nevada)
22. Predictive Analytics World (September 30-October 4, Boston, Massachusetts)
We'll be sharing IT events each month here on the Enterprise IT Watch blog. Got an event to add to our list? Let us know via Twitter (@ITKE) or email. Going to one of these events? Share your takeaways (and photos) with us!
---
August 31, 2012 10:09 AM
 Trojan horse image via Shutterstock
Much of the IT action was in San Francisco this week as VMworld 2012 was in full swing, but there's a whole other world out there, and plenty of cloud and big data hype to fill it. Here are some of the week's best quotes from around the industry.
 "Is this an honest maneuver? Do they want to drive OpenStack forward? Or is it a Trojan horse?"
– Piston Cloud Computing CEO Joshua McKenty, assessing VMware's surprise move to join the open-source cloud service as a Gold Member this week. OpenStack has long been seen as a competitor to VMware, but some think the company has realized its less than ideal standing in the cloud market.
"I don't even know what the ballpark number for a server is — for me, it would be like knowing what the price of a sword is."
– Daniel Gross, co-founder of Cue, one of many companies using Amazon Web Services for its computing needs and apparently saving a lot of money in the process. The company got some major love for its cloud services from the New York Times this week, and recently introduced reserved instances to add to its established on-demand model.
"The reality is that people's expectations of what is needed are rapidly maturing."
– Outgoing VMware CEO Paul Maritz, talking about how the virtualization game has changed (and Microsoft is still behind) during VMworld 2012. See more of what he had to say about why his company is still the leader in this VMworld video – and read more meaty virtualization quotes from the show over at SearchVirtualDesktop.com.
"It's like asking people in 1995 if they think that this newfangled 'Internet' thing is inflated or not."
– Laura Teller, chief strategy officer for Opera Solutions, LLC, on whether the hype around big data is justified. Her take: That's the wrong question to ask.
---
August 30, 2012 10:20 AM
This infographic from Online Colleges shows how more schools are finding ways to adopt cloud computing while companies such as Adobe, IBM and Microsoft are making it easier for schools to access them. Do you think cloud-optimized schools are the way of the future?

From: OnlineColleges.net
---
August 29, 2012 10:13 AM
This week's video captures outgoing VMware CEO Paul Maritz discussing how his company's virtualization products compare to Microsoft's Hyper-V.  His take: Server virtualization is no longer "good enough."
Follow the SearchServerVirtualization team as they cover the latest news from VMware's annual conference.
Disclaimer: All videos presented in the "YouTube IT Video of the Week" series are subjectively selected by ITKnowledgeExchange.com community managers and staff for entertainment purposes only. They are not sponsored or influenced by outside sources.
---
August 28, 2012 11:36 AM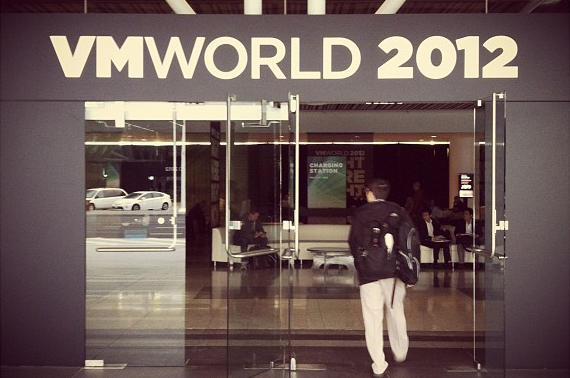 VMworld 2012 entrance (Instagram photo by colinsteele)
If you hadn't noticed, VMworld 2012 is in full swing, and it's kind of blowing up the interwebs (at least, the tiny corner of the interwebs that we inhabit). It's not a challenge to find information about what's happening in San Francisco, but finding the best information? That's another story. To ease the virtual pain, we've cobbled together a list of what we think are the best VMworld resources. Got one to add? Let us know in the comments.
VMworld2012.com – A one-stop shop for official event info, social feeds, pictures and more. Make sure to check out the official blog feed, which includes missives from various bloggers around the world who are covering the event.
SearchServerVirtualization.com – News, analysis, tweets and videos from the TechTarget team onsite at the Moscone Center. It's all here – and be sure to check back for the results of the Best of VMworld 2012 awards.
VMworld 2012 Twitter list – Face it, it's nearly impossible to keep up with the barrage of tweets using the various event hashtags (#vmworld, #vmworld12, #vmworld2012). Stop trying, and instead follow our curated list including only the best tweeters from the event. Let us know (@ITKE) if there are great accounts we're missing; we'll be creating a list of the best tweets/quotes from the event at the end of the week.
---
August 27, 2012 10:53 AM
As VMworld 2012 opens, we thought we'd take a look back at one of the more popular presentations from last year's event. What's been your experience with VMware View?
---
August 24, 2012 9:49 AM

By Matthew Baxter-Reynolds (@mbrit)
The problem that Microsoft has with its newfangled UI with Windows 8 is that it takes a while to learn to love it.
I think it took me about six weeks. Six weeks of fighty confusion until one day I looked at it and just *got* it. As has been oft written in the past few weeks, Windows 8 is about tablets, not about the desktops. The peace I reached was that Microsoft had no other option. Creating a bizarre amalgam of Old Windows for the desktop and New Windows for the desktop was all that they could do to stay relevant as tablets took over.
Every time there has been a drop of Windows 8 (excluding the one from BUILD last year) people who look at it exclaim "LOLWUT!" and then bash out a rehash of the same old posts about how it doesn't make any sense. Now we're in another phase of that with RTM. And in October it'll all calm down, GA will hit, and off we'll go again.
And, OK, Windows 8 doesn't make any sense. It's bonkers to take an OS that for 20 years been based on WIMP interfaces, overlapping Windows, and ramped up information density and then forget that it ever happened. The re-imagining of Windows, arguably, goes too far. Thus the hypothesis that the pendulum will swing back in Windows vNext holds water.
But that's hardly likely to happen. Any adjustments that Microsoft makes to the Windows 8 vision in Windows vNext will be smooth and calm and designed to satisfy some commercial objectives that you and I will know nothing about. Thing is, Microsoft knows that if a newbie Windows 8 user runs Windows 8 for a couple of months they'll look at back at Windows 7 with its "Start orb" like it's a piece of old junk. People generally dislike change, but we all can, at the end of it all, actually manage and thrive within change.
So what can you do? If you run a fleet based on Windows 7, are you thinking "I'll skip Windows 8"? My question to you is "why?" Nothing you see today in Windows 8 is going to change. That MetroModern shell is staying. Re-imagined Windows 8 apps that are tablet-optimised are staying.
But there's more than that. The desktop is going away. Your users want tablet solutions *today*. What Windows 8 gives you is an option. It doesn't have to be iPad. Come October it can be iPad or Windows RT PC. Come next year, it can be iPad, Windows RT PC, and various Windows 8 form-factors including Ultrabook and tablets.
If you haven't tried it, you need to. Windows 8 is experiential. It's something you have to form a relationship with. You need your own opinion.
If you go out there and are brave enough to move your estate onto Windows 8 you're building a platform on which great new solutions can be built. You're going to go through a little pain. You're going to hear a *lot* of complaining. But you'll all get there, and when you do you'll have a fantastic OS and a fantastic platform for your next wave of solutions.
Matthew Baxter-Reynolds is an independent software development consultant, trainer and author based in the U.K. His next book, Programming Metro-style Apps with C#, will be published by O'Reilly in November. His favorite way to communicate with like-minded technical people is Twitter: @mbrit.
---