---
February 8, 2013 1:44 PM
The mobile industry has been creating quite a buzz in the news recently with the release of BlackBerry's Q10 and Z10 smartphones. Along with the company back in the game, the research group API released its forecast for mobile platforms in 2013. This infographic from MuveeBlog goes in-depth on what we can expect this year from Android, Apple, Microsoft and BlackBerry smartphones.
Tell us in the comments below what your thoughts are for the mobile industry in 2013.
February 6, 2013 11:31 AM
The technology world was buzzing yesterday as Dell announced its plans to go private, with CEO Michael Dell actually acquiring the company himself along with other partners (read his internal letter to employees). Opinions have been mixed over the move, with several experts saying the company has fallen too far behind its competitors. However, other experts say this move will allow Dell to take over the reins himself and move the company in the right direction.
Check out this video with SiliconANGLE founder John Furrier giving his perspective on Dell's big move.
Was this the right move for Dell? Tell us in the comments below.
Disclaimer: All videos presented in the "YouTube IT Video of the Week" series are subjectively selected by ITKnowledgeExchange.com's community manager
---
February 4, 2013 3:23 PM
As many have either seen or heard about, a blackout occurred during last night's Super Bowl match-up between the Baltimore Ravens and the San Francisco 49ers causing a 30 minute delay. However, it didn't stop IT users from taking a swipe at football's biggest game.
Check out the Storify below, or view it here and let us know your favorite IT-related blackout tweet from last night's game.
---
January 31, 2013 11:57 AM
Events image via Shutterstock
Australia, England, Puerto Rico and Spain…IT events are springing up all across the world in February! See if you can make any of these great conferences.
1. Kaspersky Threatpost Security Analyst Summit (February 3-7, San Juan, Puerto Rico)
2. Parallels Summit 2013 (February 4-6, Las Vegas, Nevada)
3. Apps World North America (February 7-8, San Francisco, California)
4. TechTarget: Leveraging SAP HANA in-memory analytics for unparalleled speed, insight and performance (February 7, Houston, Texas)
5. Everywhereelse.co: The Startup Conference (February 9-12, Memphis, Tennessee)
6. Finance Transformation & CFO Forum 2013 (February 12-14, London, England)
7. Women 2.0 Conference 2013 (February 14, San Francisco, California)
8. 17th Annual International IT Service Management Conference & Exhibition (Pink13) (February 17-20, Las Vegas, Nevada)
9. Wireless Without Limits (February 18-23, New Orleans, Louisiana)
10. HP 2013 Global Partner Conference (February 19-21, Las Vegas, Nevada)
11. MODELSWARD 2013 (February 19-21, Barcelona, Spain)
12. TechTarget: CW500 Club (February 20, London, England)
13. VMware Partner Exchange 2013 (February 23-28, Las Vegas, Nevada)
14. Gartner Business Intelligence & Information Management Summit (February 25-26, Sydney, Australia)
15. TechTarget: Desktop Virtualization 2013 (February 26, Boston, Massachusetts)
16. TechTarget: The New Rules of Backup and Data Protection (February 26, Toronto, Canada)
17. TechTarget: Building Storage Systems to Support Virtual Environments (February 28, San Jose, California)
We'll be sharing IT events each month here on the Enterprise IT Watch blog. Got an event to add to our list? Let us know via Twitter (@ITKE) or email. Going to one of these events? Share your takeaways (and photos) with us!
---
January 30, 2013 10:57 AM
Just minutes ago at BlackBerry's highly anticipated BlackBerry 10 launch event, CEO Thorstein Heins stunned users by dropping the name 'RIM' and changing his company's name to 'BlackBerry'. In his speech, Heins said, ""From this point forward — we are BlackBerry. One brand. One promise".
Check out this exclusive interview with BlackBerry CMO Frank Boulben, on why the company is changing its brand and what it will mean for the future.
Is this a risky move? Tell us in the comments below.
Disclaimer: All videos presented in the "YouTube IT Video of the Week" series are subjectively selected by ITKnowledgeExchange.com's community manager
---
January 29, 2013 3:30 PM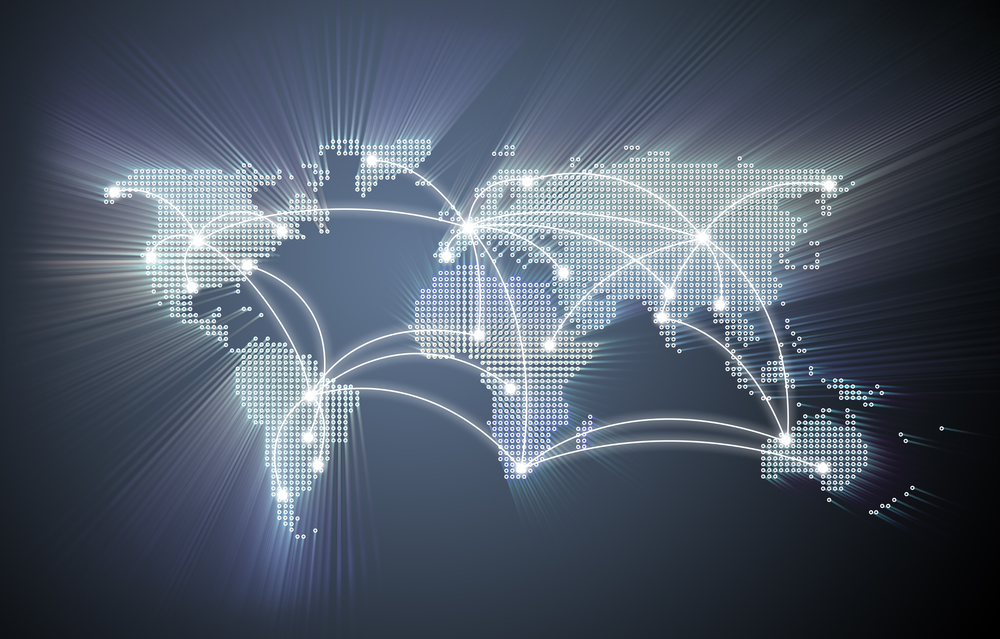 IT image via Shutterstock
Looking for the latest news and highlights surrounding the IT industry? Check out 5 stories from across the TechTarget network in this week's roundup!
1. Leadership qualities of CIOs who do big things – Linda Tucci (SearchCIO)
Linda Tucci goes in-depth on the idea of a 'Renaissance CIO' by looking at the traits of industry leaders (selected by a committee) to see what they have in common and how they have impacted their companies.
2. Social media listening pulls direct opinion, focus groups get personal – Sue Hildreth (SearchCRM)
With social media listening becoming the primary way that companies interact with their customers, focus groups and surveys look to be on the way out. However, Sue Hildreth talks to several experts who say these tools still have a role to play.
3. Cisco software business to double with help from Cisco SDN strategy – Shamus McGillicuddy (SearchNetworking)
As part of its goal to become the number one IT company in the world, Cisco said it will double its software business in the next 5 years through acquisitions and emerging technology (especially SDN).
4. Cyber-security services: Identify, respond to and evaluate an attack – Gina Narcisi (SearchNetworking)
With enterprises battling constant cyber-security attacks, Gina Narcisi looks at the most important ways companies should protect themselves.
5. Convenience of mobile accounts payable software brings security risks – Emma Snider (SearchFinancialApplications)
As more people are using smartphones for barcodes and checks, Emma Snider explains the pros and cons of accounts payable software for users and companies alike.
---
January 23, 2013 1:09 PM
World-renowned (both famous and infamous) technology hacker Kim Dotcom recently released his new website Mega, which offers 50GB of free storage. Dotcom, who was arrested in early 2012 for copyright infringements on his previous site MegaUpload, has said over 500,000 users have signed up for Mega in the first 14 hours alone.
Here's his speech from the Mega launch several days ago. Tell us in the comments below if you think his new website will be a success or a failure.
Blasts from the past:
Disclaimer: All videos presented in the "YouTube IT Video of the Week" series are subjectively selected by ITKnowledgeExchange.com's community manager
---
January 22, 2013 12:27 PM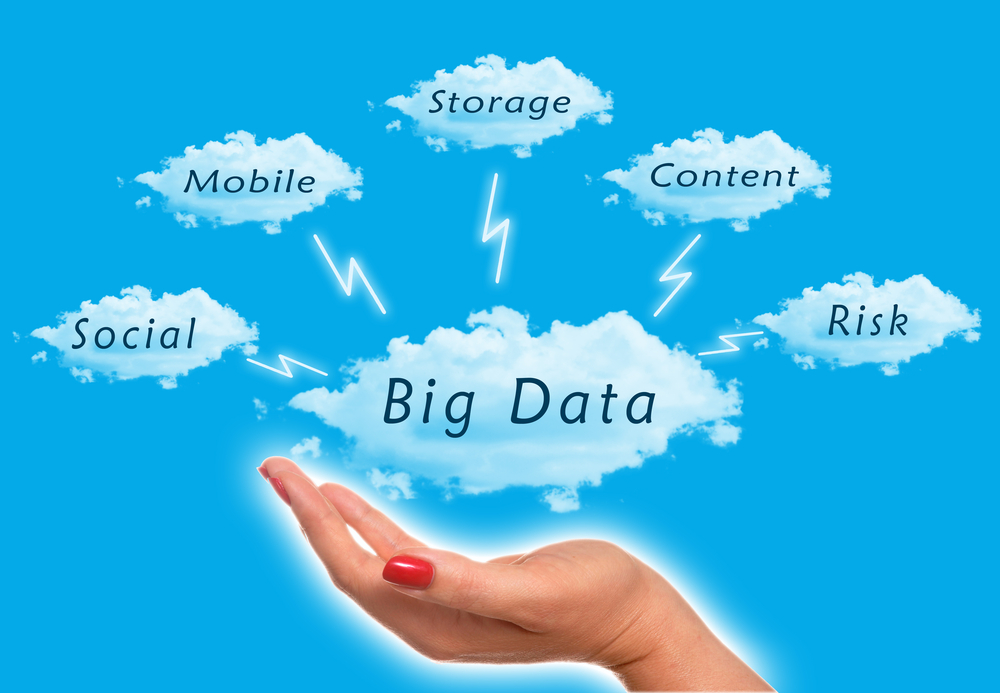 Big Data image via Shutterstock
By James Kobielus (@jameskobielus)
All things considered, big-data platforms are not any more or less secure than established, smaller-scale databases.
Where security is concerned, the sheer volume of your data is not the key factor to lose sleep over. Instead, the chief security vulnerabilities in your big-data strategy may have more to do with the unfamiliarity of the platforms and the need to harmonize disparate legacy data-security systems.
Platform heterogeneity is potentially a big-data security vulnerability. If you're simply scaling out your an existing DBMS, your current security tools and practices probably continue to work well.  However, many big-data deployments involve deploying a new platform–such as Hadoop, NoSQL, and in-memory databases–that you have never used before and for which your existing security tools and practices are either useless or ill-suited. If the big-data platform is new to the market, you may have difficulty finding a sufficient range of commercial security tools, or, for that matter, anybody with experience using them in a high-stakes production setting.
Platform heterogeneity is also a potential big-data security vulnerability. Some organizations implement big data as a consequence of consolidating inconsistent, siloed data sets. In the process of amassing your big-data repository from heterogeneous precursors, you will need to focus on the thorny issue of harmonizing disparate legacy security tools. These tools may support a wide range of security functions, including authentication, access control, encryption, intrusion detection and response, event logging and monitoring, and perimeter and application access control.
At the same time as you're consolidating into a big-data platform, you will need to harmonize the disparate security policies and practices associated with the legacy platforms. Your big-data consolidation plans must be overseen and vetted by security professionals at every step. And, ultimately, your consolidated big-data platform must be certified according to all controlling enterprise, industry, and government mandates.
And if you want to approach big-data security holistically, your strategy should also include tools and procedures for unified (hopefully real-time) monitoring of security events on disparate data sets. You should consider implementing a logical big-data mart for security incident and event monitoring (SIEM) to identify threats across your disparate big-data platforms, consolidated and otherwise.
To the extent that you're managing customer, finance, and other system-of-record data on your big-data clusters, you should certainly consider the need for strong SIEM. If you don't, your enterprise's chief information security officer will almost certainly, at some point, ask why you haven't.
---
January 21, 2013 3:23 PM
Tired of being the last person to know what's happening in the IT industry? This infographic from CouponAudit shows the top 100 technology blogs to follow in 2013 (You might see a familiar name at the #1 spot)!
---
January 16, 2013 5:04 PM
Each day, IT managers and CIOs try to figure out what the future of technology has in store for us.  Well, SearchCIO-Midmarket.com's Site Editor Wendy Schuchart had the opportunity to discuss it with several top IT executives at Gartner's ITxpo.
Tell us in the comments below if you agree or disagree with their views on the future.
Disclaimer: All videos presented in the "YouTube IT Video of the Week" series are subjectively selected by ITKnowledgeExchange.com community managers and staff for entertainment purposes only. They are not sponsored or influenced by outside sources.
---