---
March 29, 2013 9:20 AM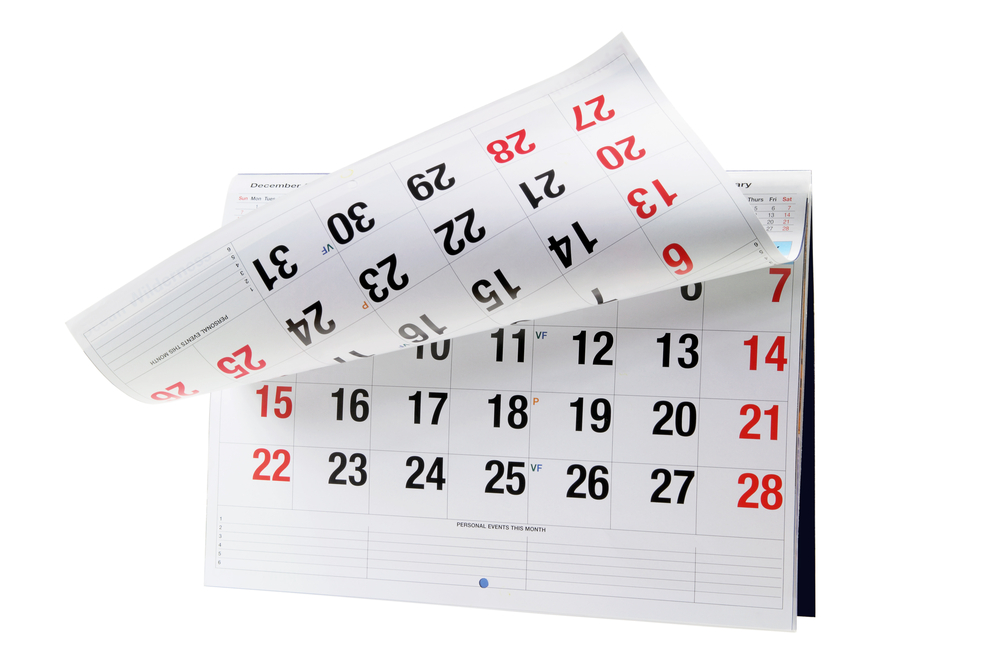 Calendar image via Shutterstock
All throughout April, not a day goes by without you having the chance to attend a big IT conference. Check your schedule to see if you can attend one of April's many events!
1. Gartner Business Process Management Summit (April 2-4, National Harbor, Maryland)
2. Cloud Connect (April 2-5, Silicon Valley, California)
3. IT Sales & Marketing Boot Camp (April 3-6, Nashville, Tennessee)
4. TechTarget: The Consumerization of IT (April 4, San Francisco, California)
5. Big Data TechCon (April 8-10, Boston, Massachusetts)
6. Ingram Micro Cloud Summit 2013 (April 8-10, Phoenix, Arizona)
7. TechTarget: The New Rules of Backup and Data Protection (April 9, Atlanta, Georgia)
8. TechTarget: Modern Infrastructure Decisions (April 11, New York, New York)
9. 2013 Spring Varnex Conference (April 14-17, Orlando, Florida)
10. Symantec Vision 2013 (April 15-18, Las Vegas, Nevada)
11. DEMO Mobile 2013 (April 17, San Francisco, California)
12. Government Enterprise Mobility Symposium (April 17-18, Washington D.C.)
13. Synnex Red White & You (April 17-19, Orlando, Florida)
14. CA World 2013 (April 21-24, Las Vegas, Nevada)
15. VTN 2013 Spring Invitational (April 21-24, Hollywood, Florida)
16. TechTarget: Desktop Virtualization 2013 Seminar (April 23, St. Louis, Missouri)
17. TechTarget: CW500 Club (April 23, London, England)
18. TechTarget: The New Rules of Backup and Data Protection (April 25, Cleveland, Ohio)
19. TechTarget: Desktop Virtualization 2013 Seminar (April 25, Houston, Texas)
20. RightScale Compute 2013 (April 25-26, San Francisco, California)
21. Midsize Enterprise Summit East 2013 (April 28-May 1, Chicago, Illinois)
22. Gartner Portals, Content & Collaboration Summit (April 29-May 1, San Diego, California)
23. Kaseya Connect (April 29-May 1, Las Vegas, Nevada)
24. Accelerate 2013: Lenovo Channel Partner Forum (April 29-May 1, Las Vegas, Nevada)
We'll be sharing IT events each month here on the Enterprise IT Watch blog. Got an event to add to our list? Let us know via Twitter (@ITKE) or email. Going to one of these events? Share your takeaways (and photos) with us!
March 27, 2013 2:52 PM
Much of the discussion surrounding Oracle lately has been on the company's quarterly report, which resulted in its third losing quarter in the past two years. Some experts, including ITKE blogger Ron Miller, believe Oracle's decline could be linked to the fact that more cloud and open source upstarts are offering similar services at a lower price. Bloomberg recently took a look at the negative vibe circling the company.
In the comments, tell us what you think is behind Oracle's recent struggles.
Disclaimer: All videos presented in the "YouTube IT Video of the Week" series are subjectively selected by ITKnowledgeExchange.com community managers and staff for entertainment purposes only. They are not sponsored or influenced by outside sources.
---
March 25, 2013 3:42 PM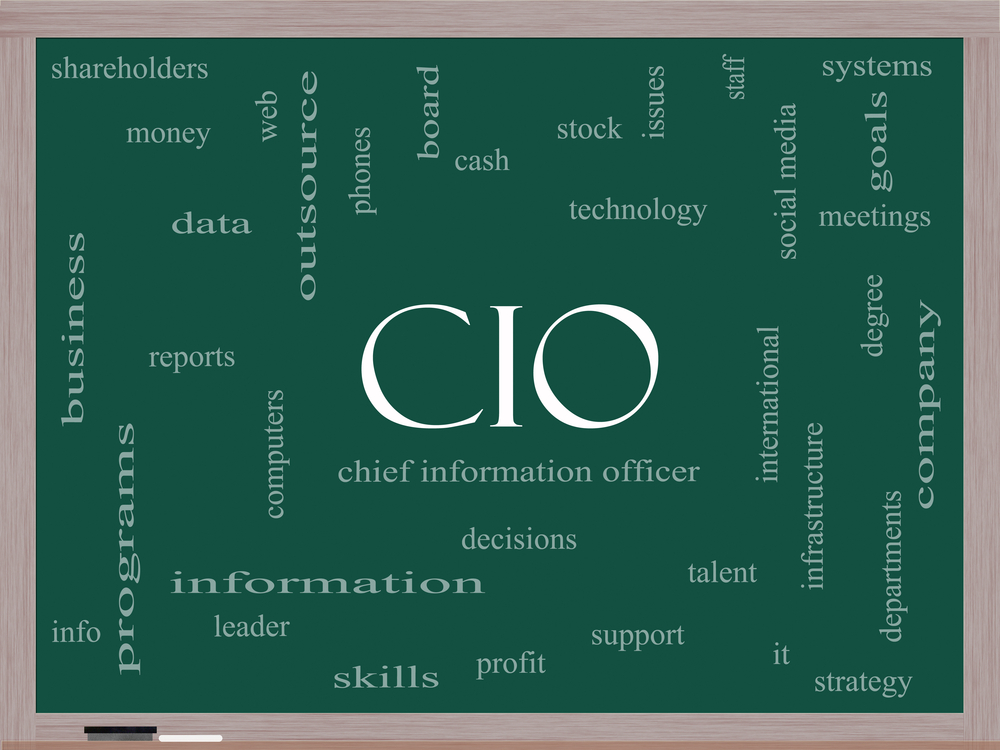 CIO image via Shutterstock
This week's roundup is full of news from the CIO, big data and healthcare industry. Read on to find out the big headlines from these industries!

1. Hauwei security issues are result of 'rumors' says Hauwei executive – Valery Marchive (SearchSecurity)
Several months after the U.S. House of Representatives Permanent Select Committee on Intelligence labeled the Chinese networking vendors, Huawei Technologies and ZTE Corp. as a threat to U.S. national security, Huawei's Chairman Francois Quentin said the company has become a victim of 'rumors'.
2. Beyond the hype, CIOs can generate business value from big data tools – Editorial team (SearchCIO)
In this video interview, Sears Holdings CTO Phil Shelley discusses how embracing big data tools can lead to new business and how CIOs can use them to add value to their business.
3. Telecommuting technology a double-edged sword for SMBs – Nicole Laskowski (SearchCIO-Midmarket)
Following the reaction to Yahoo's ban on telecommunication, Nicole Laskowski says most small business owners continue to rely on telecommuting for day-to-day operations but believe customer interaction will lead to success.
4. Look out, Big Data: In-memory data grids start to go mainstream – Stephanie Mann (SearchSOA)
As in-memory data grids become more popular (Gartner called in-memory computing one of the top 10 strategic technology trends of 2013), Stephanie Mann looks at why it has finally gone mainstream.
5. Podcast: What you missed at HIMSS 2013 – Ed Burns and Don Fluckinger (SearchHealthIT)
SearchHealthIT reporters Ed Burns and Don Fluckinger break down the big stories and hot health IT themes that emerged from HIMSS 2013 in New Orleans.
---
March 22, 2013 3:00 PM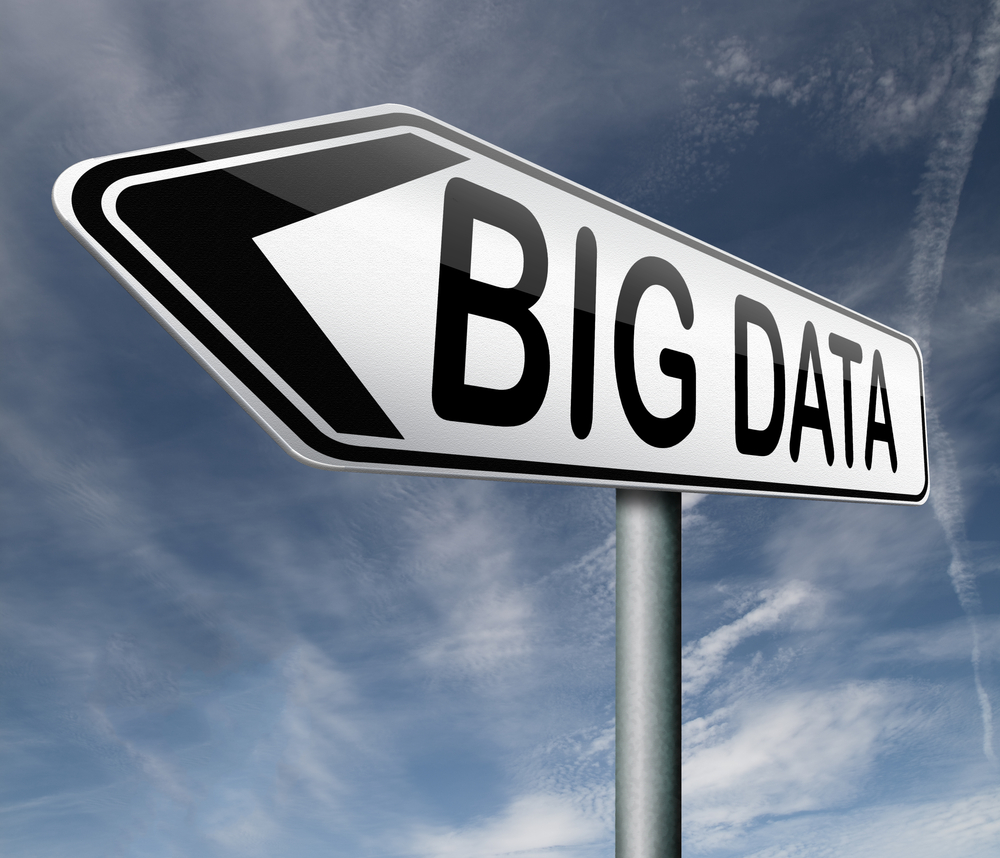 Big data image via Shutterstock
By James Kobielus (@jameskobielus)
Big data has its discontents. The discontent is taking the form of a backlash against the incessant hype of big data's most noteworthy rock star approach: Hadoop. The backlash is a necessary reality-check in an otherwise fast-growing space. Often in this industry, when a technology is super-hot, the hype can get in the way of rational decision making, both among users and among solution providers.
Backlashes against hype are inevitable. At times, it almost feels like people discuss big data with the assumption that bigger is necessarily better and that throwing more data at your problems will automatically produce insights. You should be searching for those special problems, often of a scientific nature, that can be solved best through petabyte-scale analytics. You don't need a data center full of maxed-out storage arrays to derive powerful insights. Gut feel is free, and it often thrives on the scantiest information.
This viewpoint, which is now in the mainstream, is often referred to as "small data," or as the need for traditional lower-scale analytics platforms to balance the hype for all things "big." Of course, keeping your BI, performance management, and statistical modeling deployments small and simple can be a challenge. This is especially true as your user base grows; the range of data sources, structured reports, metrics, dashboards, models, visualizations, and downstream applications grows. Throughout the life of your "small data" environment, it will probably continue to grow into "big data" territory on the volume, velocity, and/or variety dimensions.
As your needs scale from small to big, you should have a data platform that you can grow modularly and cost-effectively to keep pace. Big data and small data should be joined at the hip in your strategy–simply a seamless spectrum of analytical platforms, tools, and approaches serving your business.
Big data, small data. Big insights, small epiphanies. It's all important. And none of it is mutually exclusive.
---
March 20, 2013 10:38 AM
Many users remember Hitler's reaction when he found out that one of his customer databases had been tampered with several months ago. Well, his mood has gone from bad to worse as he learns that Google is shutting down its web-based RSS feed aggregator, Google Reader.
Disclaimer: All videos presented in the "YouTube IT Video of the Week" series are subjectively selected by ITKnowledgeExchange.com community managers and staff for entertainment purposes only. They are not sponsored or influenced by outside sources.
---
March 18, 2013 1:57 PM
Cyber-security image via Shutterstock
Security, security, and more security! Yes, security is a recurring topic in this week's roundup. Read on to see why it received so much coverage.
1. Private cloud to public cloud migration gets easier, but obstacles remain – Beth Pariseau (SearchCloudComputing)
Even though cloud migration tools are making it easier for enterprises to migrate from a private to a public cloud, Beth Pariseau says many cloud computing customers are just deciding to do it themselves.
2. KineticD urges government agencies to consider cloud backup – Andrew Burton (SearchSMBStorage)
Andrew Burton reports that KineticD, a small/medium based cloud backup provider, asked government agencies to back up their sensitive data to the cloud instead of on portable devices.
3. DoD security panel calls for new cyber-defense, offense – George Leopold (SearchSecurity)
A recent Pentagon advisory panel has recommended that the United States beef up its cyber-security defenses while building 'an effective response'.
4. Mobile customer service holds customer frustration at bay – Cameron Kittle (SearchCRM)
Have you ever gone through the trouble of logging on to a mobile app to solve a problem but then had to call customer service anyway? Cameron Kittle says that companies can overcome this challenge with an integrated mobile contact center.
5. Bruce Schneier explains why there is no privacy on the Internet – Editorial Team (SearchSecurity)
In this video interview, security expert Bruce Schneier provides three key examples on why there is currently no privacy on the Internet, including the Mandiant APT1 report.
---
March 13, 2013 12:23 PM
Since President Obama's State of the Union address and rumors of the Chinese hacking into American computer systems, cyber security has become a hot topic. During a recent episode of PBS NewsHour, Secretary of Homeland Security Janet Napolitano discussed the origin of these hackers/cyber attacks and how the government is combating them. Tell us in the comments below how you think we should battle cyber security.
Disclaimer: All videos presented in the "YouTube IT Video of the Week" series are subjectively selected by ITKnowledgeExchange.com's community manager
---
March 12, 2013 11:18 AM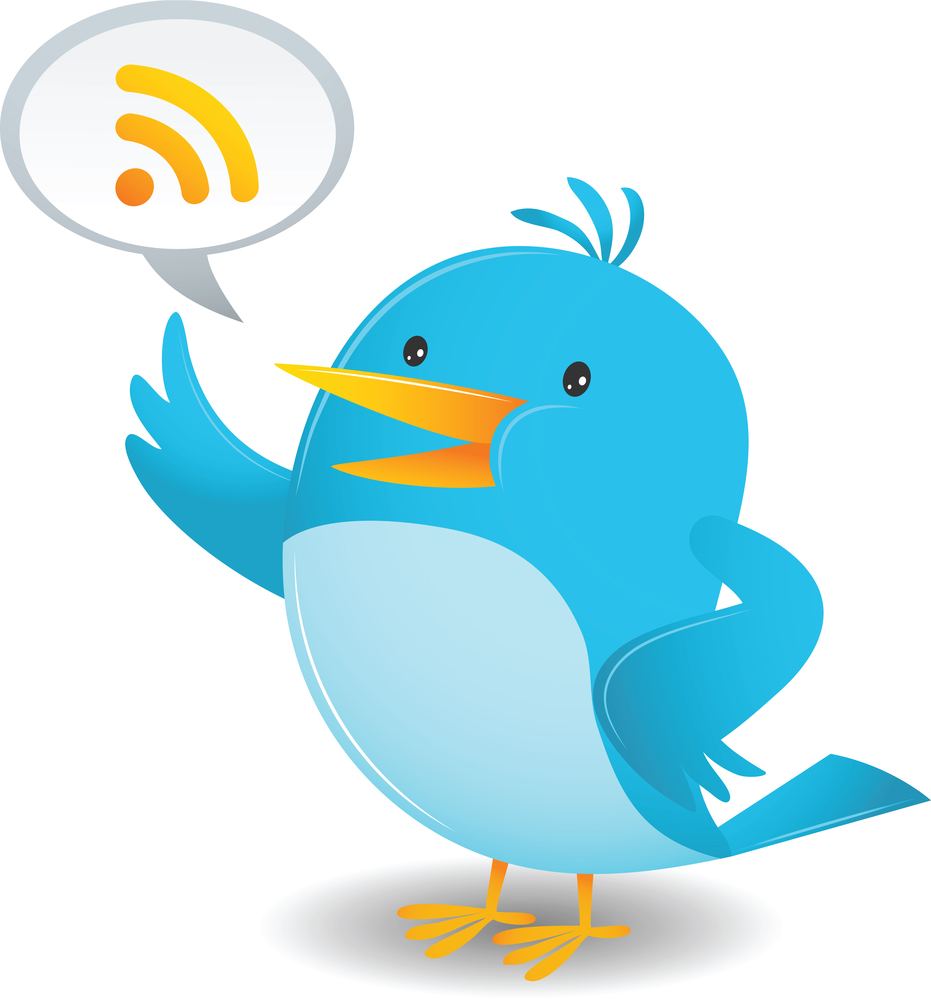 Twitter image via Shutterstock
Want to know the latest news and updates surrounding storage? We've built a list of the top experts and professionals across the Twitterverse that update and share their storage knowledge. Ten of our favorites are listed below; tell us in the comments below if we left anyone off!
Follow them all (and other storage experts) through our Twitter list.
---
March 11, 2013 12:50 PM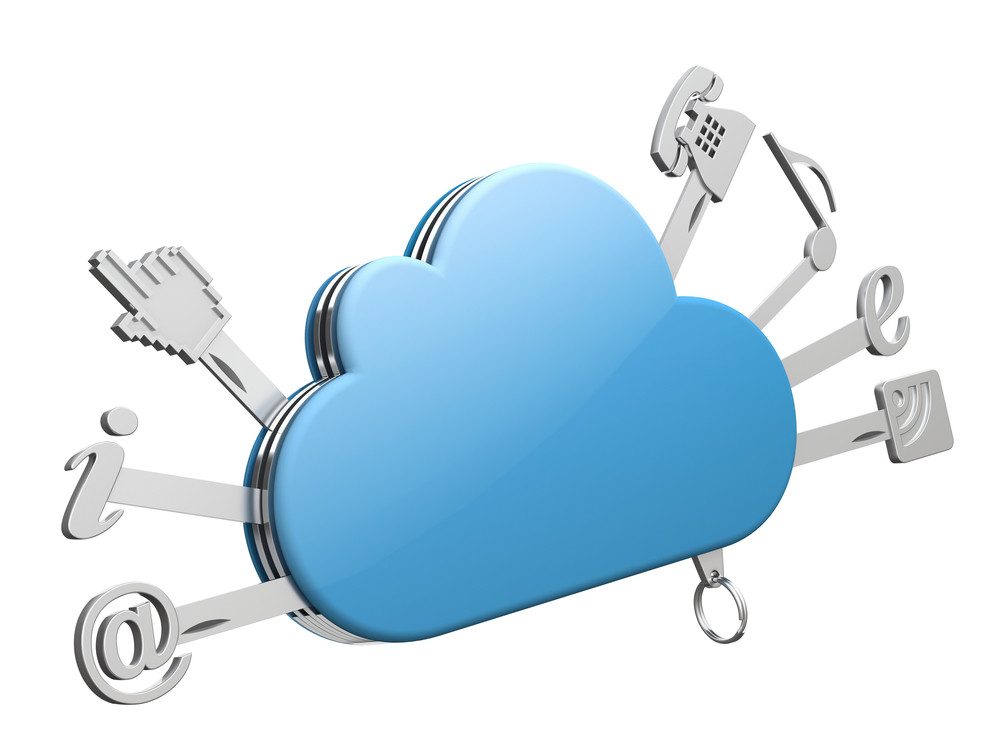 Cloud Computing image via Shutterstock
This week's roundup is full of big companies looking to put their own stamp on industries like cloud computing. Read on to find out which ones are involved and more!
1. MSPexcellence aims to help cloud computing service providers, wannabes – Lynn Haber (SearchSystemsChannel)
Looking to become a cloud service provider? Lynn Haber talks about the new cloud advisory group MSPexcellence, which provides a community for solution providers who want to become a cloud computing service provider.
2. Software quality assurance testing: First mobile steps – Matt Heusser (SearchSoftwareQuality)
Software testing expert and ITKE blogger Matt Heusser gives users several ideas on how to jump start software quality assurance testing for mobile devices.
3. EMC, Intel unveil Hadoop distributions, but how many is too many? – Jack Vaughan (SearchDataManagement)
With EMC and Intel entering the big data field with their new distributions of Hadoop, Jack Vaughan looks to see if there's any room in an already crowded field.
4. The advantages of cloud computing must be clarified to be implemented – Harvey Koeppel (SearchCIO)
As more enterprises start turning towards the cloud, Harvey Koeppel says CIOs need to be clear on chosen cloud applications before they're implemented.
5. VMware preps vCloud-based public cloud service – Beth Pariseau (SearchCloudComputing)
VMware is looking to throw its name into the cloud service industry with its vCloud-based public cloud, but many industry experts believe this is a 'Hail-Mary' pass to compete with AWS.
---
March 6, 2013 11:46 AM
Yahoo CEO Marissa Mayer recently made headlining news by discontinuing the company's telecommuting policy and calling workers back to the office. Many experts believe this is a huge gamble for Mayer as other companies, such as Google and Apple, will be looking to swipe disgruntled employees away from Yahoo. PBS News Hour recently discussed Mayer's decision and if it will help or hurt innovation.
Do you agree with Mayer's decision to ban telecommuting? Join the discussion in the forum or let us know in the comments below.
Disclaimer: All videos presented in the "YouTube IT Video of the Week" series are subjectively selected by ITKnowledgeExchange.com's community manager
---