---
May 7, 2013 2:16 PM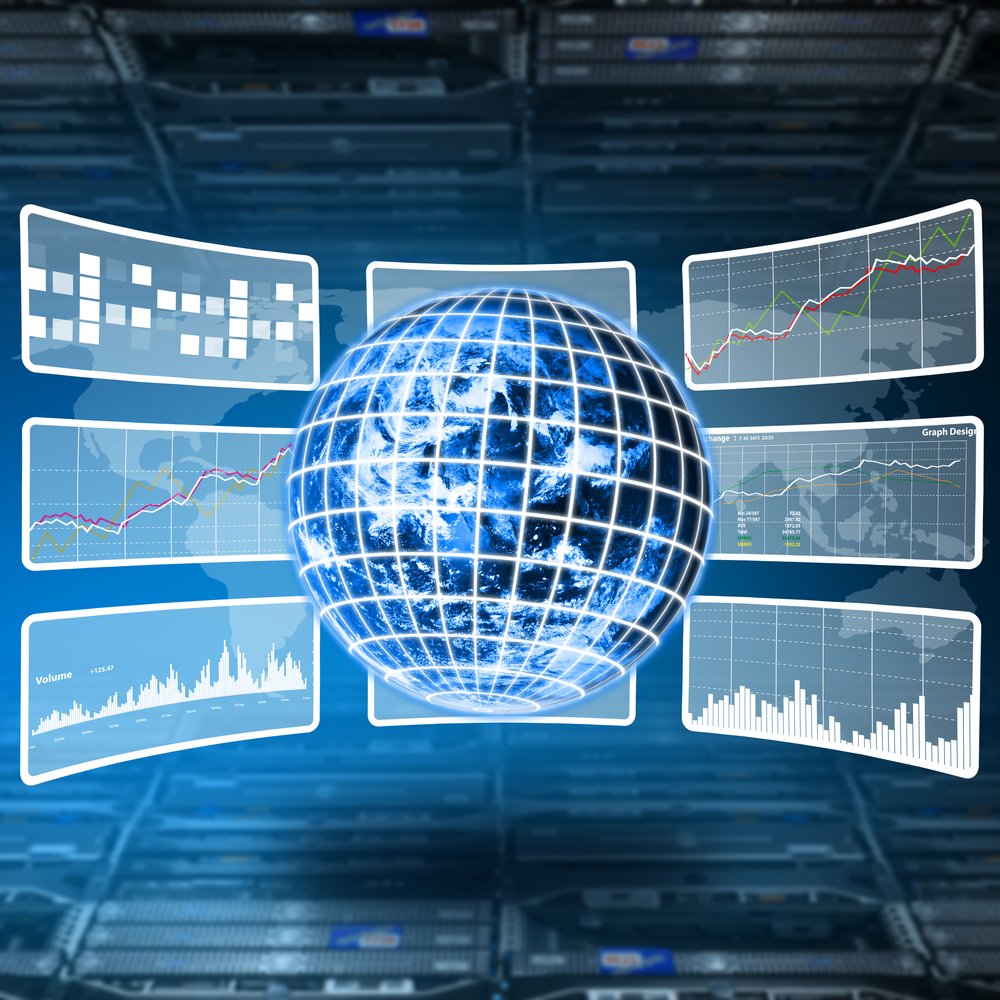 Data science image via Shutterstock
By James Kobielus (@jameskobielus)
The best scientists speak with authority that is grounded in their mastery of empirical observations and of the tools and methods needed to find powerful truths. In modern society, we'd like to think that scientists of any stripe are unimpeachable authorities, because, after all, isn't science a noble calling? Or, if individual scientists are fallible and occasionally dishonest human beings, isn't the scientific process supposed to expose their lies, sanction them severely, and possibly end their careers.
So it's especially disturbing when we find that some scientists abuse our trust by falsifying the data and models at the heart of their work. This recent Information Week article (http://www.informationweek.com/big-data/news/big-data-analytics/big-data-fakers-5-warning-signs/240152921) discusses several scientific researchers who were caught fabricating data, models, and experiments.
None of the cited examples specifically involves data scientists doing work with big data in commercial organizations, but it makes you wonder.  Data scientists are the rockstars of the big-data revolution and they carry an increasing amount of perceived authority. This category includes statistical analysts, data miners, predictive modelers, computational linguists, and other smart people whose job is to find deep insights in large, complex data sets.
Data scientists are like any skilled person in any esteemed profession. Most are honest, have professional integrity, and stand behind their work. But there's always the opportunity for an unscrupulous data scientist, in any context, to fake their work. To the extent that a secretly dishonest data scientist operates autonomously, without independent oversight or peer-vetting of their work, they can do incalculable damage to your big-data initiatives. If every other data scientist in your organization uses their (falsified) data and their (bogus) models that were trained to that data, it might take a long time (if ever) before you realize you've been had.
Trustworthy data science demands trustworthy data scientists. But trustworthiness, of course, requires continual independent verification. Where big data is concerned, do you have full lineage, access and version controls, and audit trails of every record stored in your data science sandboxes, and also a equivalent governance process applying to all models built on that data?
If you don't, your big-data initiatives may be operating on a single version of a lie. And that can expose your business to significant legal, operational, and strategic risks.
May 6, 2013 3:27 PM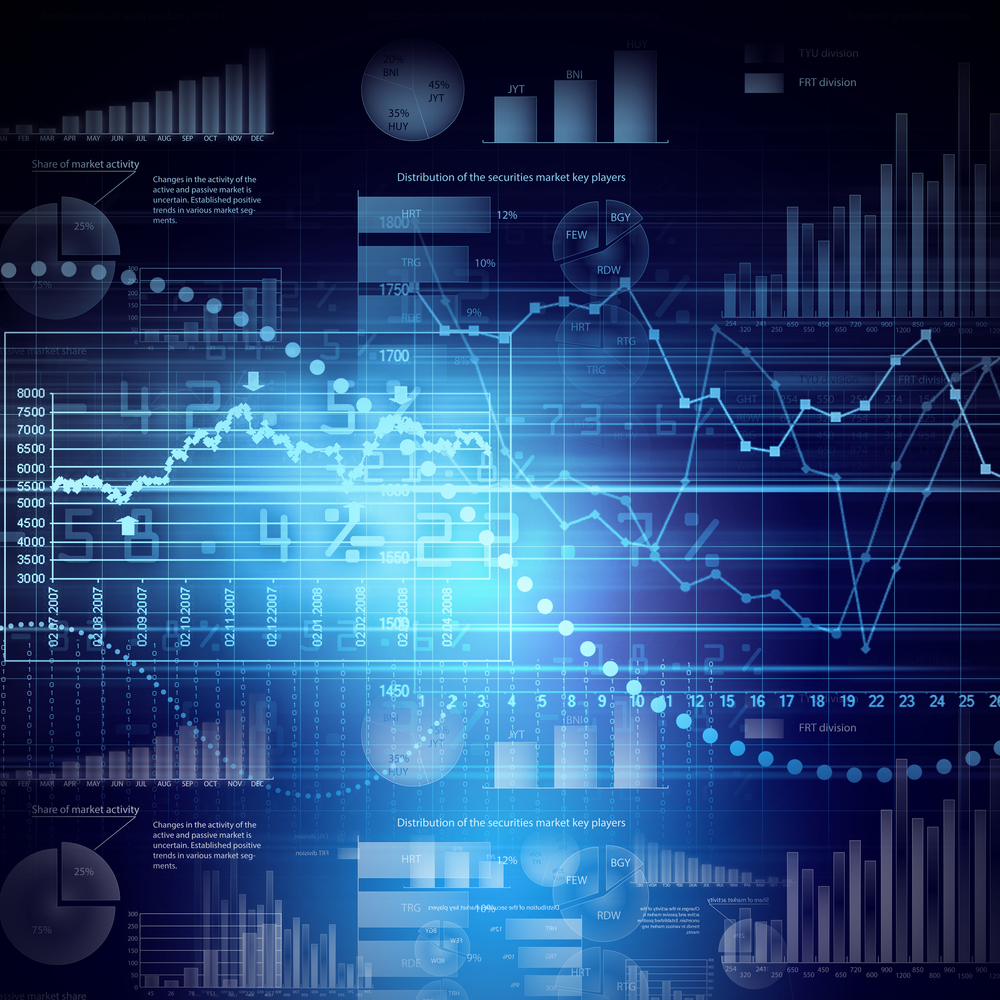 Analytics image via Shutterstock
Our TechTarget bloggers were covering all sorts of stories in this week's roundup including a certain NFL team making waves in the storage industry. Check out which team it was and more!
1. Archiware, Tandberg unveil products; IDC: Big data fuels storage need – John Hilliard (SearchDataBackup)
Jon Hilliard brings us the latest news from around the data backup industry including IDC's report that big data is driving the need for storage growth, while Archiware and Tandberg Data have new releases for backup customers.
2. 'Glocalization' spurs HR to rethink hiring, operation model – Emma Snider (SearchFinancialApplications)
Ever heard of 'glocalization'? Well during Bersin by Deloitte's Impact 2013, founder Josh Bersin says HR leaders need to 'glocalize' or tailor their practices to fit local markets to keep up with their organization's global expansion.
3. Enterprise Data World reveals nine principles of analytics rock stars – Mark Brunelli (SearchBusinessAnalytics)
At this year's Enterprise Data World conference, Bernard Wehbe, founding partner at business intelligence and analytics services firm StatSlice Consulting, offered a list of nine principles that can turn anyone into an analytics rock star.
4. Website vulnerabilities down, but progress still needed, survey finds – George Leopold (SearchSecurity)
According to a WhiteHat Security report, website vulnerabilities have decreased over the past few years, but problems still exist including the remediation time for fixing problems.
5. Denver Broncos score with NetApp filers for primary storage – Sarah Wilson (SearchStorage)
While Peyton Manning and the rest of the Denver Broncos are scoring touchdowns on the field, their small IT team is scoring behind the scenes with its purchase of two FAS2240s from NetApp.
---
May 1, 2013 2:34 PM

Profile: Chris Leonard
NASA scientists have been tracking a massive hurricane on Saturn via the Cassini Satellite. The eye of the hurricane is some 1,250 miles wide, which is 20 times larger than hurricanes on Earth, and 4 times faster.  It's fascinating to know that this video has traveled some 1.2 billion km for us to see and the color-touched images are amazing.
So what does it take to get the images back to Earth? Well, Cassini uses 2 Solid State Recorders (SSR) that total 4 GBs. Yes, just 4 GBs. This data has to be synced to the Deep Space Network (DSN), which can take a while due to communication angles between Cassini and the DSN and technical limits. Even if Cassini's 4 GBs of storage are full, it may not be able to send all the data on a single pass.
Wouldn't you love to be the IT who has to make this all happen?
Disclaimer: All videos presented in the "YouTube IT Video of the Week" series are subjectively selected by ITKnowledgeExchange.com community managers and staff for entertainment purposes only. They are not sponsored or influenced by outside sources.
---
April 30, 2013 10:33 AM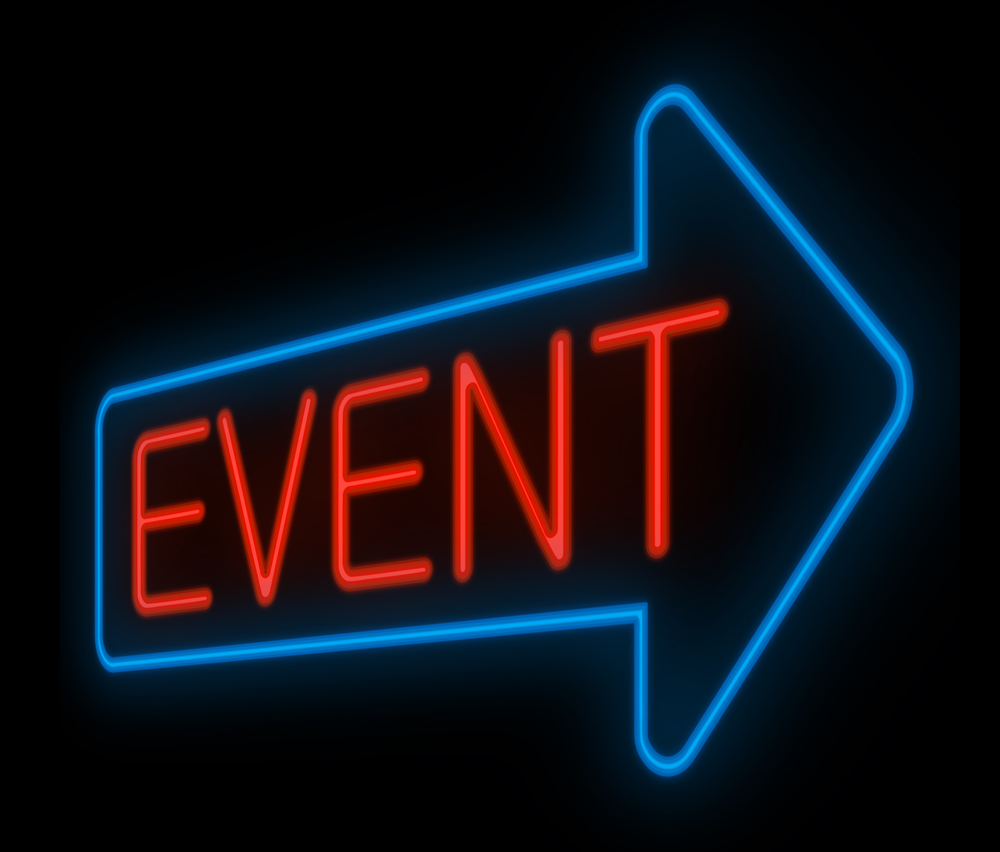 Events image via Shutterstock
Just as some of the biggest blockbusters begin to hit movie theaters in May, some of the biggest IT events are here as well including: EMC World 2013, Interop 2013 and Google I/O! Check out our calendar to see if you have time to attend any of these great events.
1. Business4Better (May 1-2, Anaheim, California)
2. Gartner Customer 360 Summit (May 1-3, San Diego, California)
3. Forrester's Forum for CIO, EA, Infrastructure & Ops, Security & Risk, and Sourcing Professionals (May 6-7, Washington D.C.)
4. EMC World 2013 (May 6-9, Las Vegas, Nevada)
5. HTG Summit 2013 (May 6-9, Dallas, Texas)
6. Interop 2013 (May 6-10, Las Vegas, Nevada)
7. Avnet SolutionsPath University (May 7-9, Dallas, Texas)
8. TechTarget: Storage for Virtual Servers and Desktops (May 14, New York, NY)
9. Ingram Micro Public Sector Federal Summit (May 14-16, National Harbor, Maryland)
10. SAP Sapphire Now (May 14-16, Orlando, Florida)
11. DocuSign Momentum 2013 (May 14-16, San Francisco, California)
12. Google I/O (May 15-17, San Francisco, California)
13. TechTarget: BI Leadership Dinner Series (May 16, Boston, Massachusetts)
14. TechTarget: BriForum 2013 (May 16-17, London, England)
15. Display Week 2013 (May 19-24, Vancouver, Canada)
16. Citrix Summit 2013 (May 20-21, Los Angeles, California)
17. TechTarget: BI Leadership Dinner Series (May 21, San Francisco, California)
18. TechTarget: CW500 Club (May 22, London, England)
19. Midwest Technology Leaders (May 22, Detroit, Michigan)
20. Under the Radar: CoIT (May 22-23, San Francisco, California)
21. Citrix Synergy 2013 (May 22-24, Los Angeles, California)
22. Android Developer Conference (May 28-31, Boston, Massachusetts)
We'll be sharing IT events each month here on the Enterprise IT Watch blog. Got an event to add to our list? Let us know via Twitter (@ITKE) or email. Going to one of these events? Share your takeaways (and photos) with us!
---
April 29, 2013 11:45 AM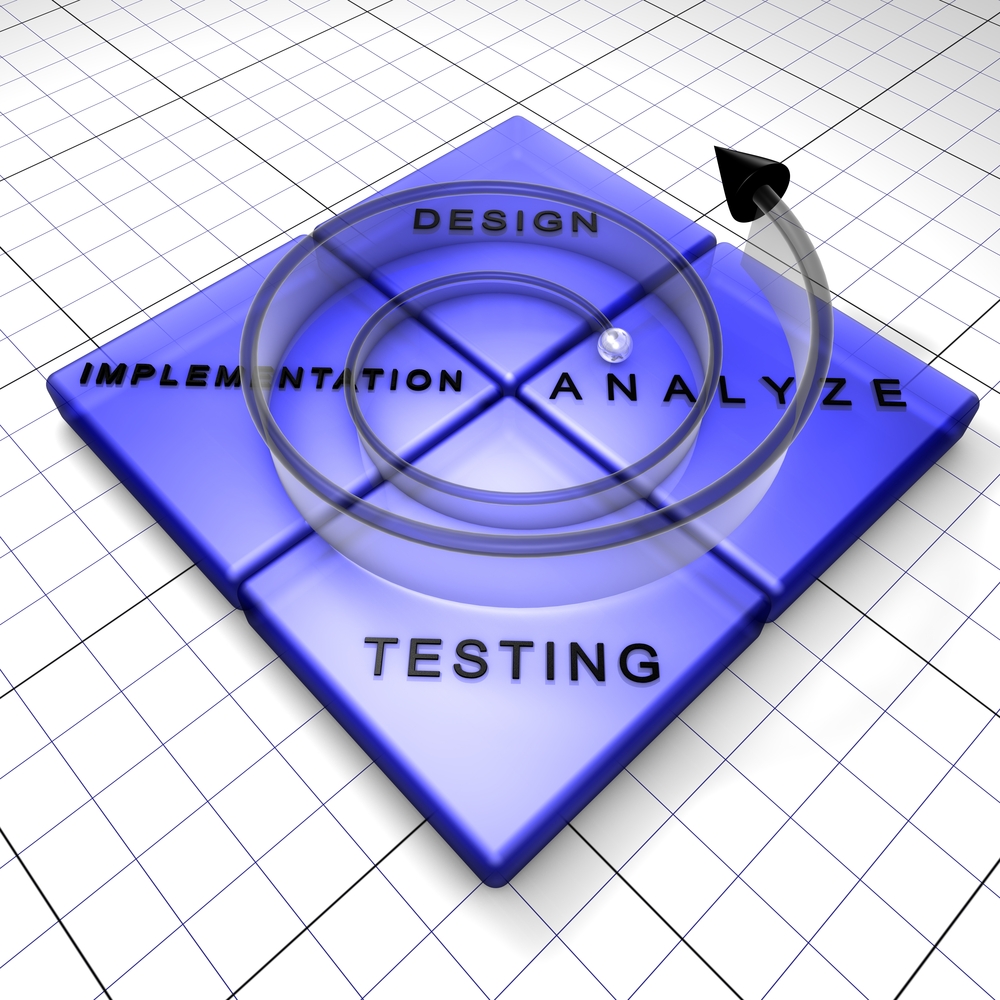 Software testing image via Shutterstock
Over the past week (and into this week), TechTarget editors have been traveling the world covering the latest IT conferences and events. Take a look at some of the biggest news from each of these events.
1. Beyond Chef and Puppet: Ten essential DevOps tools – Beth Pariseau (SearchDataCenter)
If you're an IT professional following the DevOps philosophy of application and infrastructure management, here are 10 key tools that will help your DevOps approach identified by IT pros that attended ChefConf 2013.
2. Enterprise Data World preview: Karen Lopez offers tips for data modelers – Mark Brunelli (SearchDataManagement)
With Enterprise Data World 2013 happening this week, the SearchDataManagement team talked with InfoAdvisors senior project manager Karen Lopez on what to expect during the conference.
3. Software test plan 2013: Keynote speakers cite top trends – James A. Denman (SearchSoftwareQuality)
At the Software Test Professionals conference in San Diego last week, several keynote speakers, including RBCS President Rex Black and Florida Institute of Technology professor Cem Kaner, discussed where testing tools will fit into the picture for software testing professionals in 2013 and beyond.
4. CSA offers new initiatives to address SMB cloud security issues – Brandan Blevins (SearchCloudSecurity)
In response to growing SMB cloud security issues, Brandan Blevins reports that the Cloud Security Alliance is offering a new membership level / working group for small to medium-sized businesses.
5. Five steps to get started with HR analytics – Emma Snider (SearchFinancialApplications)
During Impact 2013, several HR experts offered up their five best practices that can help HR managers build strong HR analytics campaigns.
---
April 24, 2013 12:57 PM
People all across the world (including myself) have had trouble with one thing on their computer at some point in their lives: Remembering their password. Thanks to another assist from ITKE blogger Ken Harthun, Ellen DeGeneres has found a new product that could change the way you remember your passwords forever!
Disclaimer: All videos presented in the "YouTube IT Video of the Week" series are subjectively selected by ITKnowledgeExchange.com community managers and staff for entertainment purposes only. They are not sponsored or influenced by outside sources.
---
April 22, 2013 2:37 PM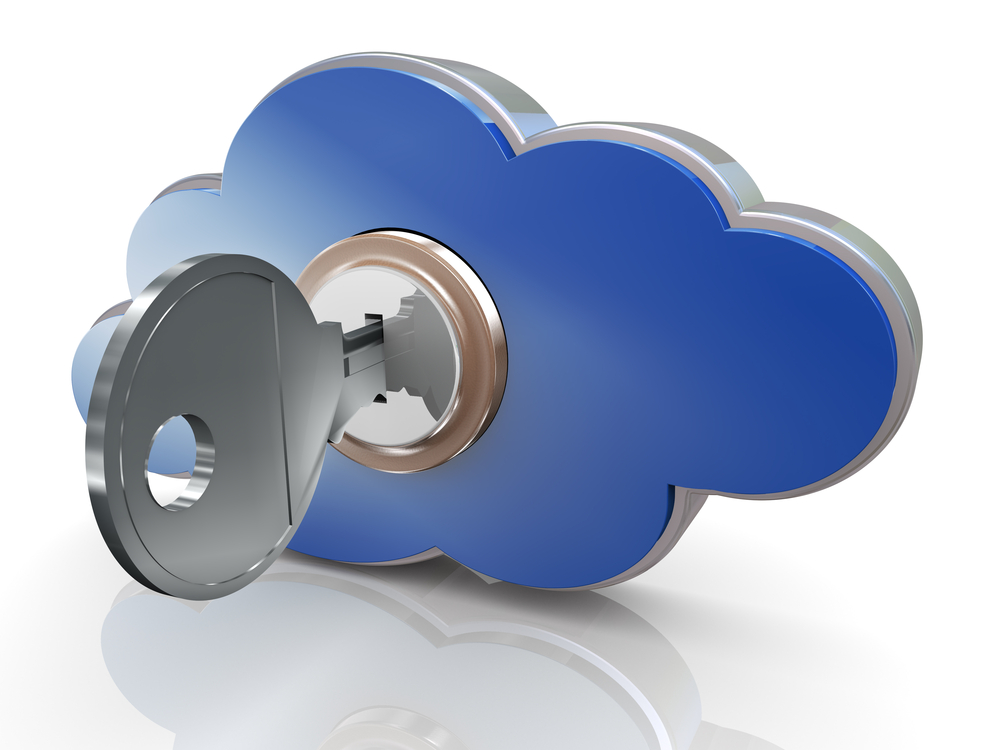 Cloud security image via Shutterstock
Cloud security, cloud development and cloud backup…the 'cloud' was a major hit in this week's roundup. Find out why it was such big news on the TechTarget network.
1. Five best practices for successful cloud backup – Alyssa Wood (SearchCloudComputing)
During last week's Amazon AWS Summit, senior technology evangelist Simone Brunozzi gave attendees a history lesson by discussing how the Italian Abbey of Monte Cassino helps to illustrate the need for the five best practices on cloud backup.
2. SugarCon conference offers guidelines for social CRM success – Jack Vaughan / Mark Brunelli (SearchCRM)
In this podcast, SearchCRM News Director Mark Brunelli talks to Jack Vaughan about his recent trip to the SugarCon Conference, in particular how organizations can launch a successful social CRM initiative.
3. Symantec 2013 Threat Report highlights rise in SMB attacks – Paul Korzeniowski (SearchSecurity)
Small businesses are under attack! That's the major takeaway from the 2013 Symantec Internet Security Threat Report, as 31% of Internet attacks were aimed at businesses with less than 250 employees.
4. OpenStack cloud users share pros and cons – Beth Pariseau (SearchCloudComputing)
At the OpenStack Summit, several OpenStack vendors, including Bloomberg, Samsung and Best Buy discussed the benefits and problems of their deployment of the open source cloud.
5. Gartner forecasts rising interest in cloud-based security interests – Brandan Blevins (SearchCloudSecurity)
According to a recent report released by Gartner, cloud-based security systems will account for 10% of all enterprise IT security product market by 2015. The rise was driven by several factors including lack of in-house IT security staff, the need to reduce costs and compliance regulations.
---
April 17, 2013 8:58 AM
Even though April Fools' Day has come and gone, it's nice to look back at some of the funniest technology-related jokes of April 1st. Our favorite is from Google, who introduced us to the 'Google Nose', which allows you to search for different smells across the Internet.
Share some other technology-related April Fools' jokes in the comments below.
Disclaimer: All videos presented in the "YouTube IT Video of the Week" series are subjectively selected by ITKnowledgeExchange.com community managers and staff for entertainment purposes only. They are not sponsored or influenced by outside sources.
---
April 16, 2013 7:58 AM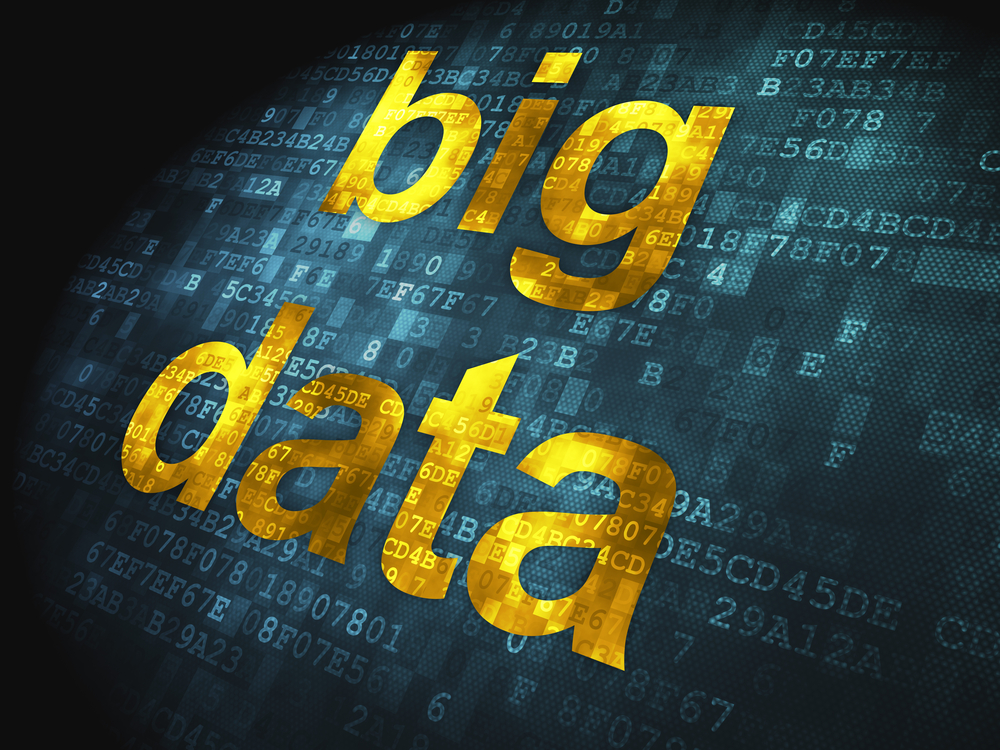 Big data image via Shutterstock
By James Kobielus (@jameskobielus)
Big data's primary executive-level sponsors are chief marketing officers (CMOs). Consequently, it's no surprise that big-data repositories are primarily populated with information on customers. To the extent that the CMO's IT organization has linked diverse customer records to positive identifiers–a process often known as "identity resolution"–they can drive finely targeted marketing efforts.
These massive stores of customer identity information–let's call them "big identity"–are the lifeblood of modern commerce. Social media, other Internet sites, and enterprise repositories manage a sprawling, heterogeneous, disconnected variety of identity information. Rolling up any particular individual's various identities across these sites demands the massively parallel horsepower, specialized analytic tools, and high-capacity storage of a robust big-data infrastructure. Identity resolution leverages advanced algorithms to uniquely match the disparate identities that an individual or group might be using.
Identity resolution is the missing link between two important use cases of big data: social media analytics on the one hand and multichannel customer relationship management on the other. High-performance identity resolution is already a substantial application in customer data integration, data quality, master data management, and anti-fraud applications.
Social media monitoring, however, has yet to tap its potential. How else can we match the disparate identities that people go under in Twitter, Facebook, and other socials, both against each other and against the system-of-record identifiers that we keep on customers in our CRM, data warehousing, and other operational platforms? Without the ability to resolve some prospective customer's social-sourced identities, how can we determine whether or not they're an existing customer or a hot prospect?
The flip side of the "big identity" dream is the potential for high-powered violations of personal privacy. Some say big data is Big Brother's chief tool for mass surveillance. Others say it opens a Pandora's box for any grass-roots peeping-Tom to pry into other people's affairs with the most powerful telescope ever invented. A cynic might say that social business–one of the hottest new focus areas in multichannel marketing and engagement–is all about everybody minding–and mining–everybody else's business.
Privacy concerns are rooted deep in the heart of the online experience, which thrives on freewheeling give-and-take but can easily slip into oversharing, surveillance, cyberstalking, and intrusive targeting. Businesses should put privacy considerations at the core of our big-data strategies before customers demand it or the courts, regulatory bodies, and legislators decide to force our hands.
---
April 15, 2013 2:48 PM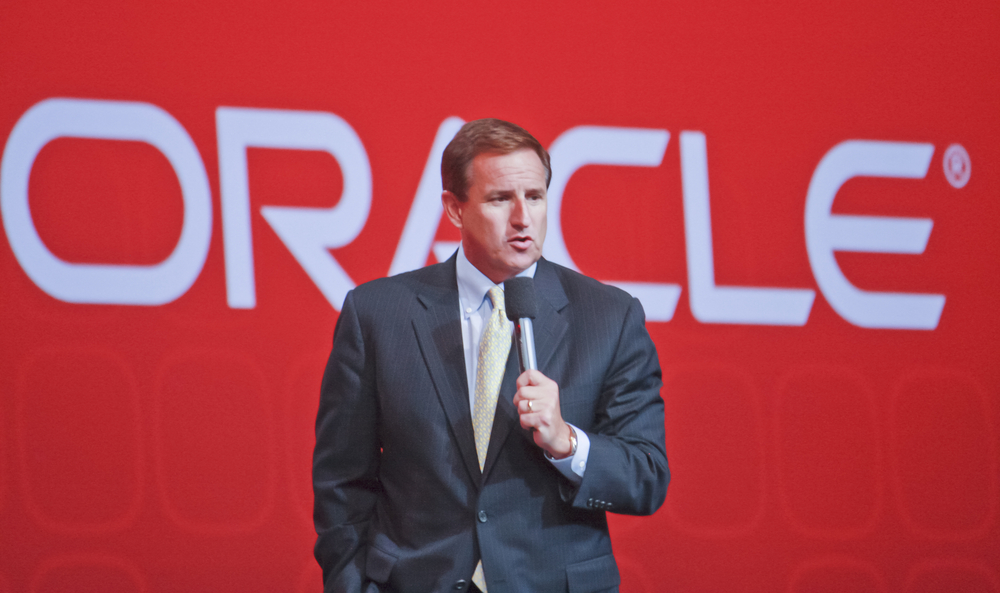 Oracle image via Shutterstock
All sorts of news came out during recent IT conferences and events including SugarCon, the Ingram Micro Cloud Summit, and the Collaborate user group conference. Take a look at what was said at each event in this week's roundup.
1. Urban Outfitters looks creative destruction in the eye – Linda Tucci (SearchCIO)
While most CIOs and business executives continue to hear the term 'creative destruction', Urban Outfitters CSO Matthew Kaness has experienced it first hand, and responded by creating a brand new online experience for the e-commerce giant.
2. RFID technology options evolve beyond tags – Beth Stackpole (SearchManufacturingERP)
Although RFID is a mature technology, Beth Stackpole takes a look at five new technologies with the potential to dramatically change RFID's course.
3. SugarCon speaker reveals 10 reasons why social CRM projects fail – Mark Brunelli (SearchCRM)
During this year's SugarCon conference, David Myron, editorial director of CRM Magazine, discussed the top 10 reasons why social CRM projects fail including culture issues and the lack of compliance policies.
4. Ingram Micro cloud services pitch: Cloud enablement for partners – Lynn Haber (SearchITChannel)
During the Ingram Micro Cloud Summit last week, Lynn Haber reports the company laid out its strategy to help partners take a bite out of the $25 billion worldwide cloud services market in 2013.
5. Oracle President Mark Hurd: We don't set out to be hard to work with – Mark Fontecchio (SearchOracle)
"We do not want to be hard to work with," he said. "We don't sit in a room and strategize about how we can be harder to work with." Those were Oracle President Mark Hurd's words during an exchange at the Collaborate user group conference.
---