---
July 30, 2013 2:14 PM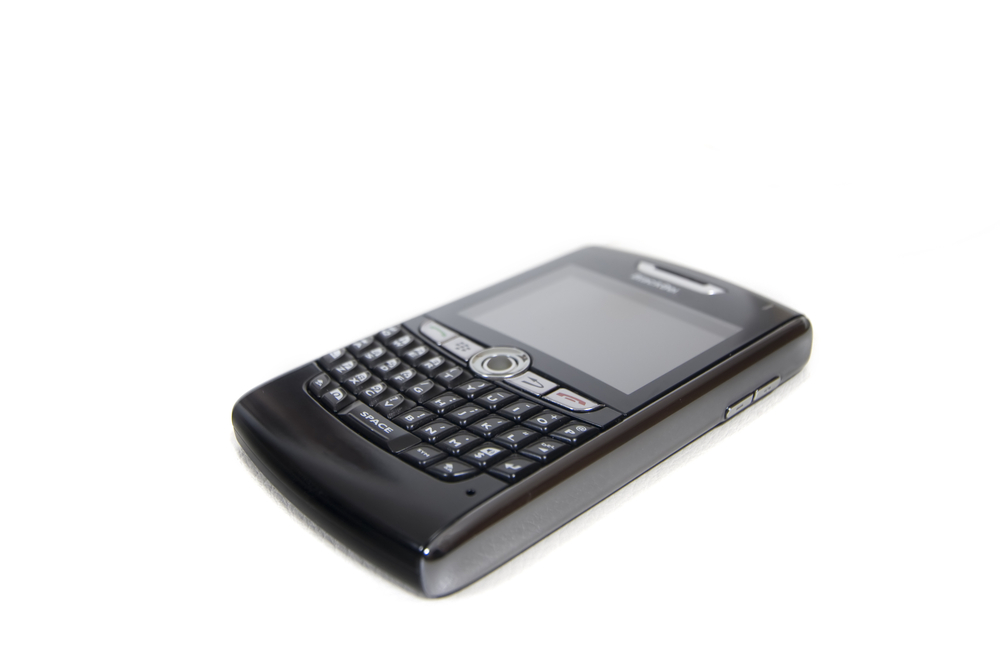 BlackBerry image via Shutterstock
Hadoop, VMworld, security, Microsoft, and BlackBerry….That's right, the TechTarget writers pretty much covered almost every IT-related topic last week. Find out what they were writing about and more in this week's roundup.
1. Hadoop Summit 2013: Where is Apache Hadoop heading? – Emma Preslar (SearchDataManagement)
After covering Hadoop Summit 2013 in San Jose, California last month, SearchDataManagement editor Jack Vaughan discussed his experiences from the conference including the potential enterprise applications for Hadoop.
2. Compliance and security: Tweet jammers discuss data solutions – Emily McLaughlin (SearchCompliance)
Who isn't talking about big data and data management these days? Well certainly the Twitterverse is as participants discussed data solutions and management during SearchCIO's recent tweet jam.
3. Expert predictions for what to expect at VMworld 2013 – SearchServerVirtualization Advisory Board (SearchServerVirtualization)
With VMworld 2013 just around the corner, the SearchServerVirtualization team asked different experts on what they expect to see / hear at the show including the big question:  What products or technologies will VMware unveil to help companies cope with this change and defy conventional IT roles?
4. BlackBerry layoffs to R&D, manufacturing staff imply strategy shift – Bridget Botelho (SearchConsumerization)
As end users continue to prefer Apple and Google devices, BlackBerry needed to lay off more than 250 employees from its product-testing facility last week to survive. What do you think the layoffs mean for the company?
5. Asus reportedly backing away from Windows RT – Jeff Dunn (TechnologyGuide)
More bad news for Microsoft as Asus Chairman Johnny Shih said his company is putting their Windows-based efforts into devices that run on Intel chips, rather than Windows RT's requisite ARM ones.
July 25, 2013 3:22 PM
Microsoft CEO Steve Ballmer has been under the gun in recent weeks after announcing the company's realignment plans in a memo to all employees. However, we wanted to show you the funnier side of the CEO with a video of Ballmer and founder Bill Gates doing their own version of "Night at the Roxbury" at a previous Microsoft conference. Enjoy!
Disclaimer: All videos presented in the "YouTube IT Video of the Week" series are subjectively selected by ITKnowledgeExchange.com community managers and staff for entertainment purposes only. They are not sponsored or influenced by outside sources.
---
July 22, 2013 12:09 PM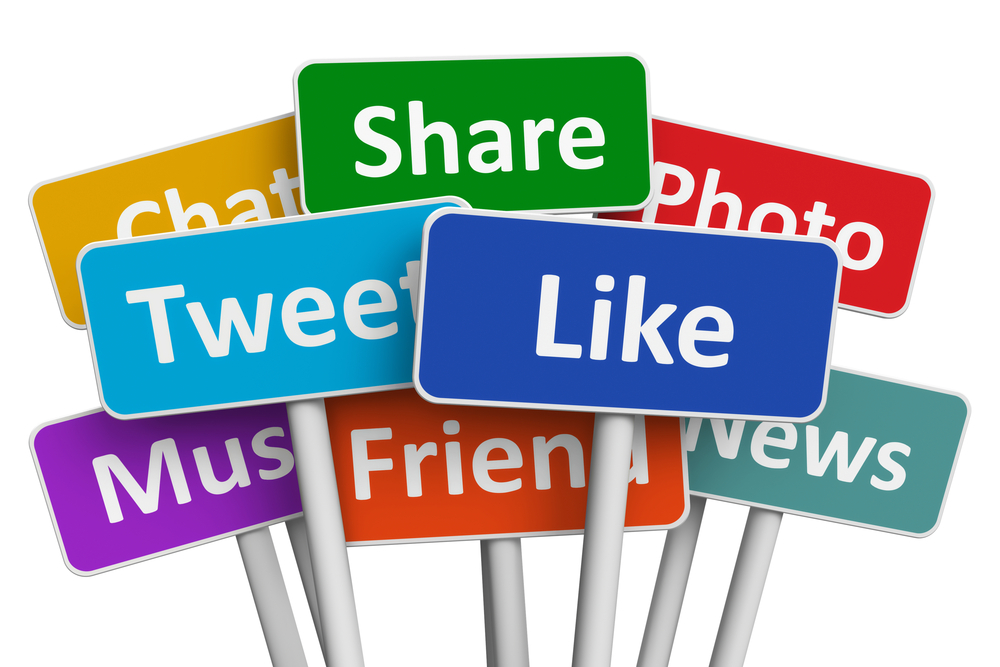 Social media marketing image via Shutterstock
Social media marketing follies, slumping PC sales and the mysterious chief data officer…these were just some of the major stories TechTarget writers covered and more in this week's roundup.
1. Amy's Baking Co: Poster child for social media marketing plan mistakes – Lena Weiner (SearchCRM)
For most businesses and enterprises, the appeal of using social media marketing is obvious. Through Facebook, LinkedIn, Twitter and other social media platforms, anyone can be reached all across the world. While many organizations have been successful with their social media marketing plans, Lena Weiner looks at the bloopers of a social CRM strategy (Poster child: Amy's Baking Company)
2. End-user training strategy and customer compliance: Tweet jammers talk – Emily McLaughlin (SearchCIO-Midmarket)
With data and information security a top concern in almost every business, users were asked where they were focusing their security efforts and what threats they consider imminent in this month's SearchCIO-Midmarket tweet jam.
3. CIOs and the chief data officer: Who's the pioneer and who's the settler? – Nicole Laskowski (SearchCIO)
So if chief information officers are on their way to becoming chief infrastructure officers, then who will take of the 'information'? That's where the CDO (chief data officer) comes in, says Micheline Casey, CDO of the Federal Reserve Board.
4. The new technologies that are reshaping IT data center strategies – Diana Hwang (SearchDataCenter)
As new technologies for mobile, cloud computing and social media continue to drive demand for compute capacity, these trends have also affected IT data center strategies and purchasing decisions. That's why TechTarget's Data Center & Reader's Choice 2013 survey focused on these technologies to gauge readers' interest and strategies for the year ahead.
5. Corporate PC reliance continues, but PC market slumps on tablet use – Mike Anderson (SearchEnterpriseDesktop)
With the world continuing to go crazy over smartphones, tablets and other hybrid laptops, worldwide PC shipments have dropped 11% over the past year. However, it's not all bad news as analysts believe corporate PC reliance will endure.
---
July 17, 2013 1:06 PM
Remember a few weeks ago when we saw Charles Arthur, The Guardian's technology editor, test out Google's newest innovation: Google Glass? Well, what if Microsoft came up with the same idea? In this parody, a user tests their Windows Glass.
Disclaimer: All videos presented in the "YouTube IT Video of the Week" series are subjectively selected by ITKnowledgeExchange.com community managers and staff for entertainment purposes only. They are not sponsored or influenced by outside sources.
---
July 15, 2013 12:29 PM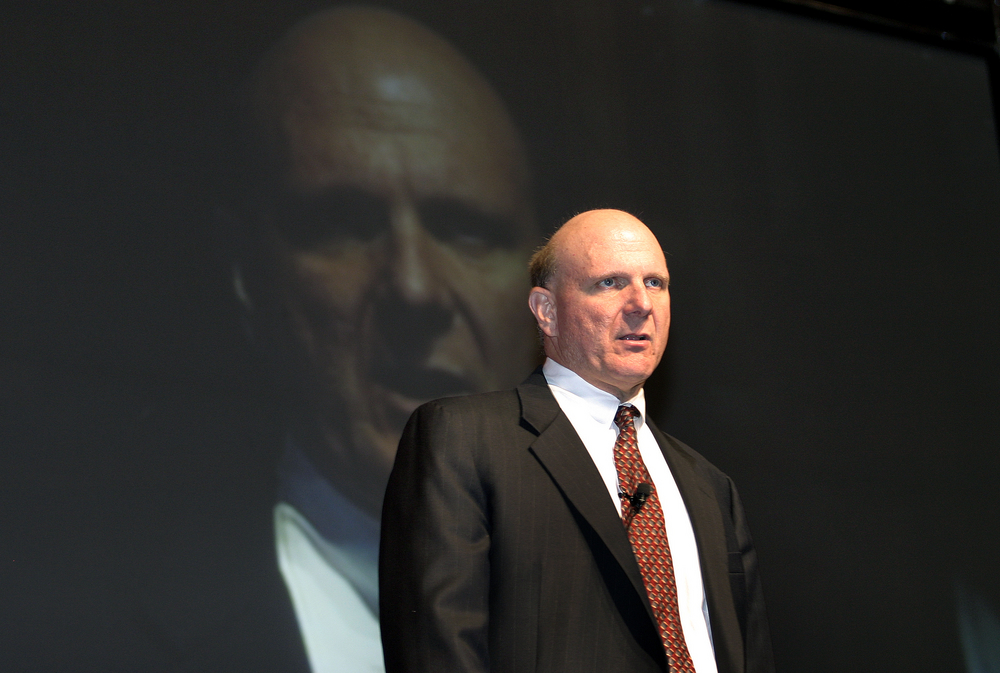 Steve Ballmer image via Shutterstock
Microsoft CEO Steve Ballmer made major news last week with his memo about the company's realignment strategy. Didn't get a chance to read it? Don't worry, TechTarget writers were all over this story and more in this week's roundup.
1. Microsoft reorganization to impact Windows desktop, device deployments – Diana Hwang (SearchEnterpriseDesktop)
With Microsoft announcing it's reorganizing the company into a more streamlined business, Diana Hwang reports it could affect IT shops and businesses as they make strategies surrounding Windows desktop and device deployments.
2. Amazon Web Services cuts dedicated pricing for market grab – Michael Anderson (SearchCloudComputing)
The cloud price wars continue. Amazon Web Services (AWS) made the next move by cutting prices by up to 80% on its Elastic Compute Cloud (EC2). The change went into effect July 1st.
3. Despite BYOD and cloud, it's business as usual for Windows migrations – James Furbush (SearchEnterpriseDesktop)
As Microsoft ends its support for Windows XP – the enterprise operating system of choice – in 2014, enterprises will need to decide which version to migrate to within the next two years.
4. 2013 Black Hat conference: Feds welcome! – Sally Johnson (SearchSecurity)
After Defcon founder Jeff Moss announced that Feds should skip the upcoming conference, the SearchSecurity team asked Trey Ford, General Manager at Black Hat, for his stance on the issue. His response: All Feds are welcome.
5. Black market for software security flaws reaches new heights – Warwick Ashford (ComputerWeekly)
The black market for previously undiscovered vulnerabilities in commercial software is a 'boomin' as the average flaw sells for up to $160,000, including one unnamed supplier of 'zero-day' vulnerabilities who charges $100,000 annually for  just the subscription fee alone.
---
July 11, 2013 12:59 PM
Over the past few weeks, everyone has had the chance to either view or test out Microsoft's Windows 8.1 preview. Here's what some of our bloggers had to say:
And to add a little more hype to it, here's the official video from Microsoft on its new operating system.
Share your thoughts below on Microsoft's Windows 8.1 preview.
Disclaimer: All videos presented in the "YouTube IT Video of the Week" series are subjectively selected by ITKnowledgeExchange.com community managers and staff for entertainment purposes only. They are not sponsored or influenced by outside sources.
---
July 8, 2013 6:23 PM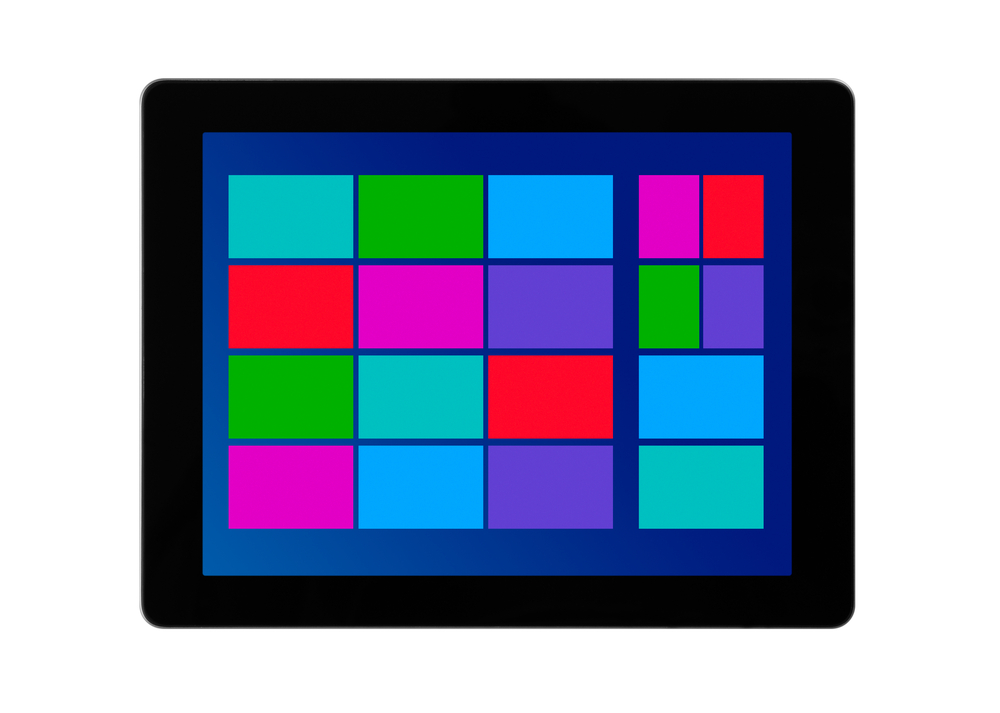 Surface tablet image via Shutterstock
The Fourth of July holiday was full of 'booming' IT stories including Samsung's projected profits and Microsoft's enterprise messages. Check out these stories and more in this week's roundup.
1. All quiet on the Wi-Fi security front – Warwick Ashford (ComputerWeekly)
Since the attack on the Wi-Fi network of the U.S. based TJX retail group back in 2007, there haven't been any high-profile data breaches involving Wi-Fi. But does that mean there's no more risk?
2. Microsoft attempts to make Surface RT tablet enterprise-worthy – Diana Hwang (SearchEnterpriseDesktop)
As Microsoft continues to emphasize its enterprise message for Windows 8.1 (along with the Surface Pro tablet), the company is now trying to position the Surface RT tablet as a device businesses should consider.
3. Five SDN use cases: From video to service orchestration – Michelle McNickle (SearchSDN)
As most of you networking experts already know, SDN (software-defined networking) has been dominating the talk in the industry lately. With that in mind, here are five SDN use cases that show how the technology can result in cost efficiency and network flexibility for enterprise and service provider environments.
4. IT job roles in flux thanks to consumerization – James Furbush (SearchConsumerization)
As the consumerization trends continues to grow over the next few years, it won't just affect the tools and and services IT delivers to users but also affect the IT department itself and IT job roles within.
5. Samsung forecasts worry investors – Simon Quicke (MicroScope)
After Samsung announced a much-weaker operating profit of $9.5 trillion, down from the $10.1 trillion the company had been expecting, this has sparked jitters among its investors that its smartphone sales might be slowing down.
---
July 8, 2013 2:32 PM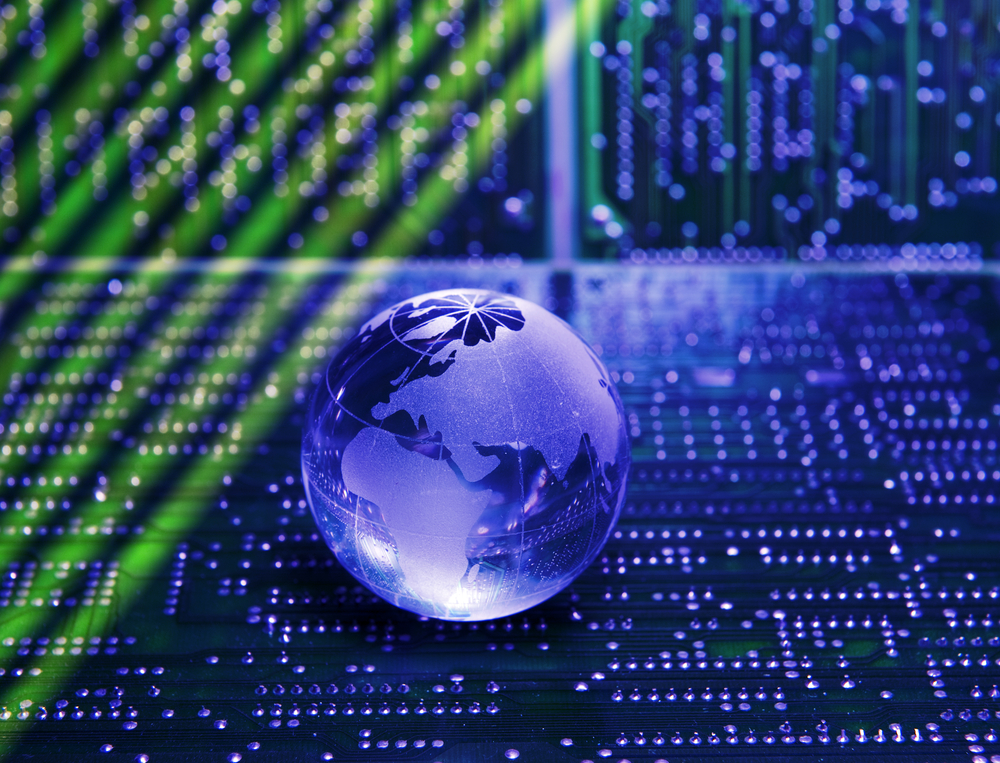 Internet of Things image via Shutterstock
By James Kobielus (@jameskobielus)
The Internet of Things (IoT) is one of big data's hottest new frontiers. IoT refers to the embedding of continuous Internet connectivity and addressability into a growing range of human artifacts, into the natural world, and even into our smartphones, appliances, and physical persons.
Stream computing, aka complex event processing (CEP), is the key high-velocity technology of the three-V'd big-data stool, and it's also the central pillar–though far from the only important technology–enabling IoT. Chief applications of IoT are all low-latency high-analytic, including real-time sensor grids, remote telemetry, self-healing network-computing platforms, medical monitoring, traffic management, hazard protection, emergency response, and security incident and event monitoring.
As the real-time event-notification bus of the online world, IoT depends critically on the core stream-computing services. Without an infrastructure that supports continuous real-time ingest, analysis, correlation, handling, and any-to-any routing of machine-generated information, IoT would not be practical. Just as important the IoT infrastructure must be capable of adding value-added stream-computing services such as ability to handle disparate relational and non relational data types; execution of advanced analytics against myriad media objects (e.g., images, audio, voice, VoIP, video); and scalability to support growing volumes of in-flight traffic without choking or slowing down.
IoT depends on stream computing, but stream computing has a much broader range of applications. In fact, the burgeoning digital media and entertainment arena depends on stream computing services. You might even make a credible case for stream computing being the pivotal glue tying together most of today's chief technology paradigms: big data, IoT, social, mobile, and cloud.
As befits its central importance in the new online world, the stream-computing market remains in constant flux. The technology has been around for a long time, as this recent article (http://ow.ly/mg5Lw) makes clear, but it's also evolving rapidly. It's such a well-established niche that most diversified solution providers–including IBM with InfoSphere Streams, have it in their portfolios, as do a wide range of niche vendors. It's a sufficiently robust market, in the sense that larger vendors continue to acquire established pure-plays (2 such acquisitions happened recently in a single week) while startups (e.g., https://bit.ly/14xlIvQ) enter to try their hand in the streaming end of hot spaces such as big data.
IoT's significance in the adoption of stream computing cannot be overstated. Guaranteed low latency is becoming the unstated expectation in every online interaction–whether it involves people, machines, or some combination–and only stream computing can deliver on that promise.
---
July 3, 2013 1:30 PM
We've all heard the rumors of Google's next big thing: Google Glass. As a wearable computer, Google Glass will display data and information for users in a hands-free format, which can access the Internet through voice commands. Charles Arthur, The Guardian's technology editor, recently had the chance to test out Google's latest innovation.
Tell us in the comments below if you think Google Glass will be a success or failure.
Disclaimer: All videos presented in the "YouTube IT Video of the Week" series are subjectively selected by ITKnowledgeExchange.com community managers and staff for entertainment purposes only. They are not sponsored or influenced by outside sources.
---
July 1, 2013 8:41 PM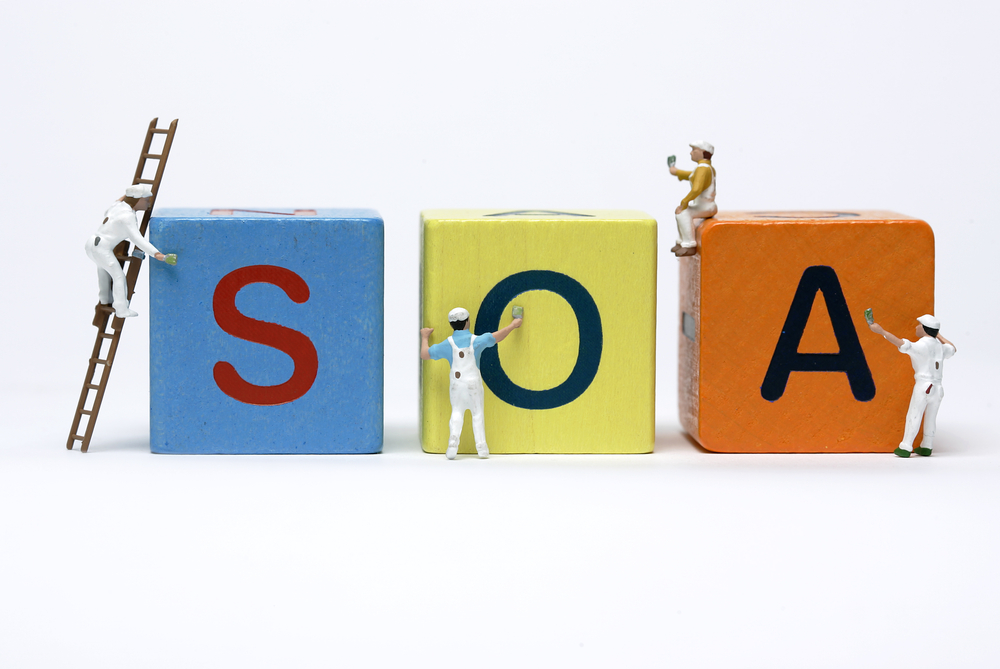 SOA image via Shutterstock
Did you miss the latest updates from the technology industry? Not to worry, here are 5 stories from around the TechTarget network for this week's roundup.
1. Why SOA applications are easy to migrate to cloud – Tom Nolle (SearchSOA)
As more enterprises look to move their applications to the cloud, Tom Nolle looks at the reasons why SOA applications are the easiest to migrate.
2. FTC mobile privacy guidelines put mobile ecosystem and CIOs on notice – Linda Tucci (SearchCIO)
With the new Federal Trade Commission guidelines on mobile data, Linda Tucci says CIOs should be on high alert and update their data privacy laws before it's too late.
3. Research: Indirect sales of IT products flat in 2012 – Lynn Haber (SearchITChannel)
Bad news for technology sales as The NDP Group Inc. reported IT sales remained flat for the third consecutive year at $58.5 billion, but the storage industry did see a big jump in sales with a 10.4% increase.
4. Acme Packet buy designed to enhance Oracle communications portfolio – Mark Fontecchio (SearchOracle)
Mark Fontecchio discusses Oracle's proposed multibillion-dollar purchase of the networking company Acme and the prospects of Oracle becoming a networking company itself.
5. Green information technology initiatives: How do you demonstrate ROI? – Editorial Staff (SearchCIO)
The SearchCIO editorial team and Twitter followers weighed in on several topics from around the IT industry including the question:  What green information technology efforts will shape the data center of the future?
---