---
August 14, 2013 8:03 AM
It hasn't been the best week for BlackBerry as the former "gold standard of smartphones" has reportedly suspended its shares and formed a special committee to administer the last rites. So the big question for BlackBerry becomes: What's next for the smartphone giant? Well, this video from Bloomberg discusses the next steps for the company and looks at a potential savior as well.
Let us know in the comments below on what you think will happen to BlackBerry.
Disclaimer: All videos presented in the "YouTube IT Video of the Week" series are subjectively selected by ITKnowledgeExchange.com community managers and staff for entertainment purposes only. They are not sponsored or influenced by outside sources.
August 12, 2013 1:36 PM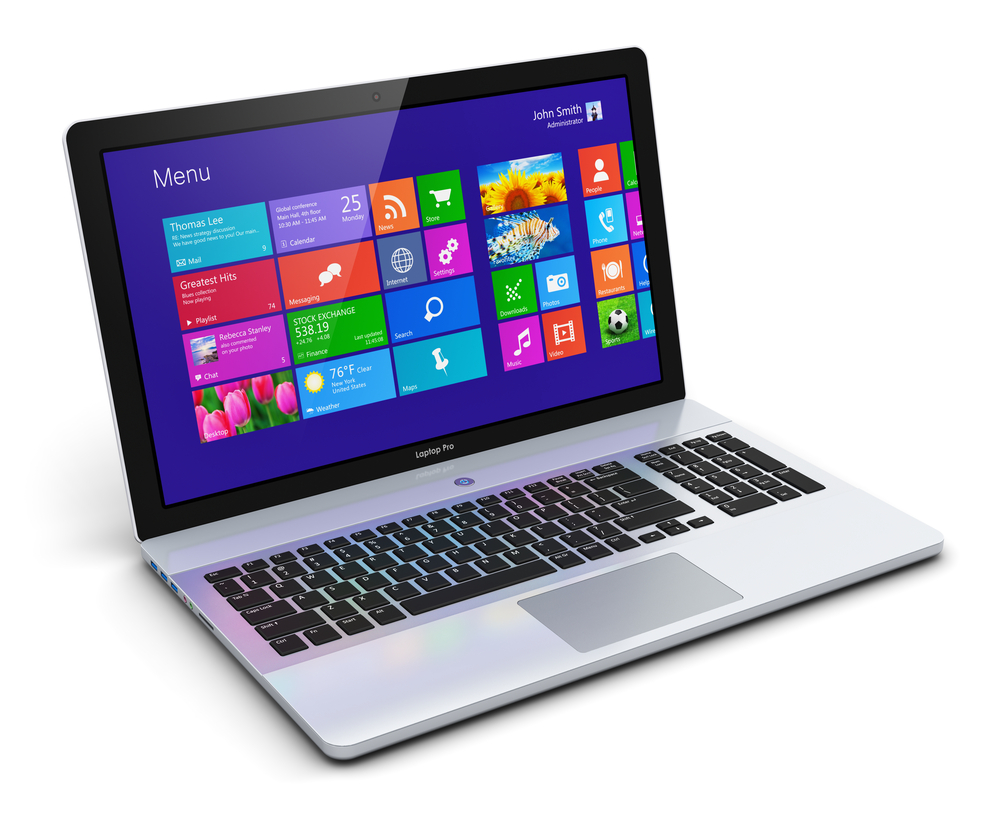 Windows 8 PC image via Shutterstock
Need a Windows 8 PC for your company? You're in luck as our TechTarget writers covered that topic and more in this week's roundup. Check out the different stories and share your comments below.
1. Lavabit, Silent Circle close secure email rather than spill the goods – Robert Richardson (SearchSecurity)
Two providers of snoop-proof communication services, Lavabit and Silent Circle, have ceased handling email this week, aiming to avoid forced disclosure of their data to U.S. government agencies.
2. Agile 2013 keynote: Gems from Agile QA guru Tim Lister – James Denman and Jan Stafford (SearchSoftwareQuality)
During Agile 2013 last week, keynote speaker Timothy Lister discussed his life as a software quality and Agile pioneer. Well, lucky for us as the SearchSoftwareQuality team was on-hand and posted some of the main points from his speech.
3. Buying Windows 8 PCs for your company ? Do your homework first – Michael Anderson and Colin Steele (SearchEnterpriseDesktop)
Notebooks, ultrabooks, tablets and even hybrid devices…Windows 8 machines come in all shapes and sizes. That's what makes it complicated when it comes to enterprise purchasing decisions. However, to help you through the process of buying Windows 8 PCs, the SearchEnterpriseDesktop team (along with help from NotebookReview) compiled reviews of some recent laptops.
4. Cisco adds immersive video wall option to telepresence technology – Gina Narcisi (SearchUnifiedCommunications)
Cisco and Prysm Inc. (a video display provider) have joined forces to provide enterprises with immersive telepresence technology, which will allow users to interact with meeting attendees and content and access collaborative and unified communications applications.
5. Jeff Bezos's buy of Washington Post brings digital age to doorsteps – Karen Goulart (SearchCIO)
In this week's SearchLight, Karen Goulart discusses Jeff Bezos's purchase of The Washington Post, a recycling bin that that tracks passerby and Edward Snowden's email provider.
---
August 2, 2013 2:28 PM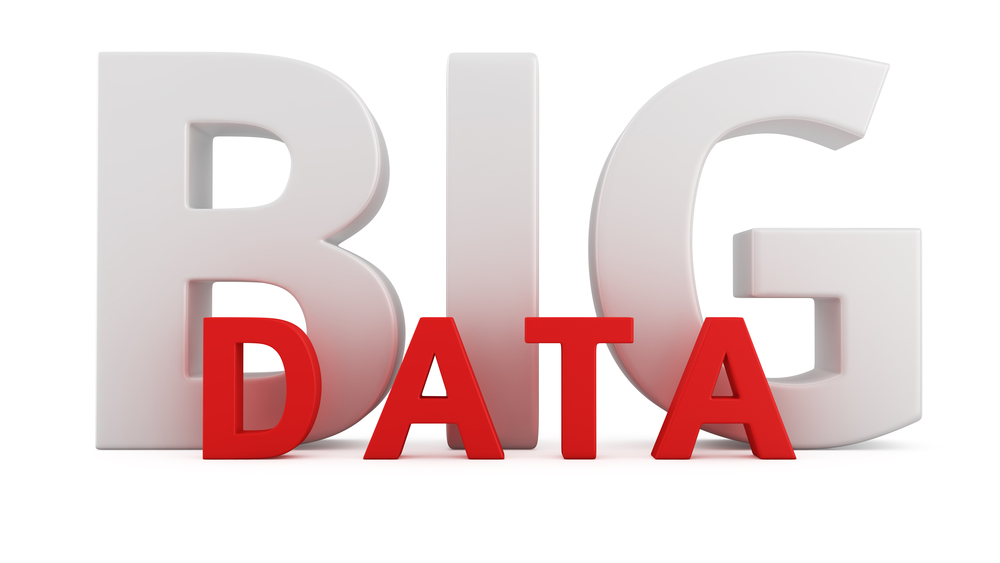 Big Data image via Shutterstock
By James Kobielus (@jameskobielus)
Big data demands a rich virtualization layer that can support the full range of searches and queries that might be made against any and all data: structured, unstructured, and all shades in between.
Semantic search, analysis, and categorization are key applications of unstructured data. These often rely on semantic-enabled big-data platforms with rich metadata repositories, computational linguistics libraries, ontology modeling, and interactive visualization tools.
Semantic query standards are an essential complement to the SQL query virtualization approaches that are taking root. The big-data cosmos is evolving away from a single master schema and toward data virtualization behind a semantic abstraction layer. Under this new paradigm, application developers require simplified access to the disparate schemas of the relational, dimensional, columnar, graph, and other constituent repositories that constitute a logically unified big-data resource.
Though big-data professionals may not be aware of it, there is already a semantic query standard available: SPARQL. Created under the World Wide Web Consortium's Semantic Web activity, SPARQL can play nicely in the burgeoning big-data arena. As I've noted elsewhere, this and companion standard RDF (Resource Description Framework), provides an open framework for expressing and query the rich semantics of graph, document, and other stores.
RDF & SPARQL are the clear standard for an online world that is becoming dominated by unstructured data types. The defining characteristic of unstructured data is that it has non-explicit non-schematized semantics, hence data scientists must rely on some combination of manual tagging, natural language processing, text mining, machine learning, and other approaches to extract the semantics. And they must have a semantically rich metadata layer (built on RDF) and a semantically agile search/query layer (built on SPARQL).
I'm glad I'm not the only one beating this drum. As the author of this recent article states: "SPARQL is SQL writ large, intended for working with web based federated triple stores built upon the open world assumption…..It can be applied across a "database" that spans dozens or even hundreds of service "end points" across the Internet, but it can also be applied to an in-memory database on a web page in a browser….A SPARQL layer on top of HBASE, Hive or HDFS, or other map/reduce type architectures would be incredibly useful."
What exactly is stopping the big-data industry from marching around SPARQL and RDF? We need to push the industry agenda in the right direction to overcome this counterproductive inertia.
---
August 1, 2013 2:22 PM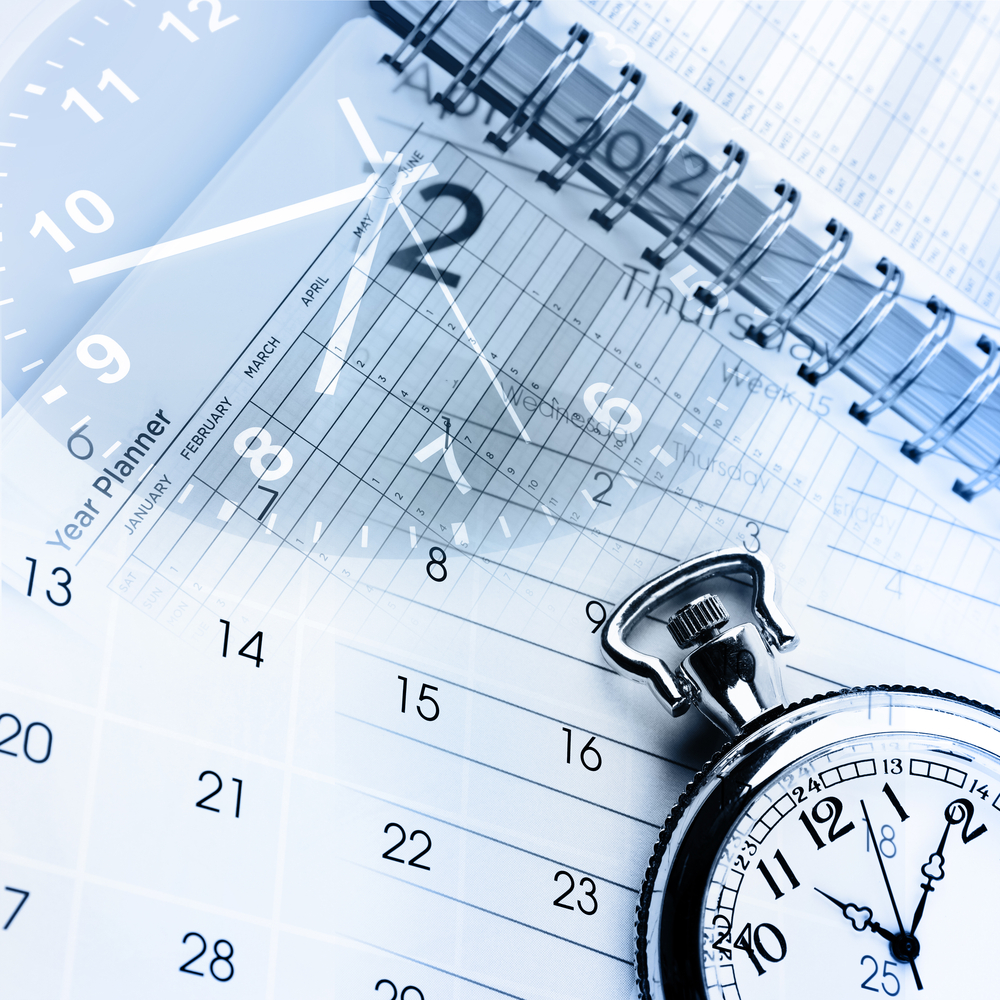 Events image via Shutterstock
Looking to play the slots while attending some great IT events? Well, you're in luck as Las Vegas is hosting some of the top IT-related conferences in August. Check your calendar to see if you can attend.
1. Agile 2013 (August 5-9, Nashville, Tennessee)
2. TD Cloud Partner Summit (August 7-9, Tampa, Florida)
3. TechTarget: Making Unified Communications and Collaboration a Reality (August 8, New York, New York)
4. SPTechCon (August 11-14, Boston, Massachusetts)
5. Gartner Supply Chain Executive Conference (August 12-13, Melbourne, Australia)
6. TechTarget: Desktop Virtualization 2013 Seminar (August 13, Atlanta, Georgia)
7. TechTarget: Getting From Virtualization to the Cloud (August 13, Seattle, Washington)
8. Gartner Application Architecture, Development and Integration Summit (August 13-14, San Paulo, Brazil)
9. XChange 2013 (August 18-20, Washington D.C.)
10. Gartner Security & Risk Management Summit (August 19-20, Sydney, Australia)
11. XChange Public Sector 2013 (August 21-22, Washington D.C.)
12. VMworld 2013 (August 25-29, San Francisco, California)
13. SDN Precon at ITEXPO Las Vegas (August 26, Las Vegas, Nevada)
14. RobotXWorld Conference & Expo (August 27-29, Las Vegas, Nevada)
15. M2M Evolution Conference & Expo (August 27-29, Las Vegas, Nevada)
16. CVx ChannelVision Expo (August 27-29, Las Vegas, Nevada)
17. ZebraCon 2013 (August 27-29, Kuala Lumpur, Malaysia)
We'll be sharing IT events each month here on the Enterprise IT Watch blog. Got an event to add to our list? Let us know via Twitter (@ITKE) or email. Going to one of these events? Share your takeaways (and photos) with us!
---
July 30, 2013 2:14 PM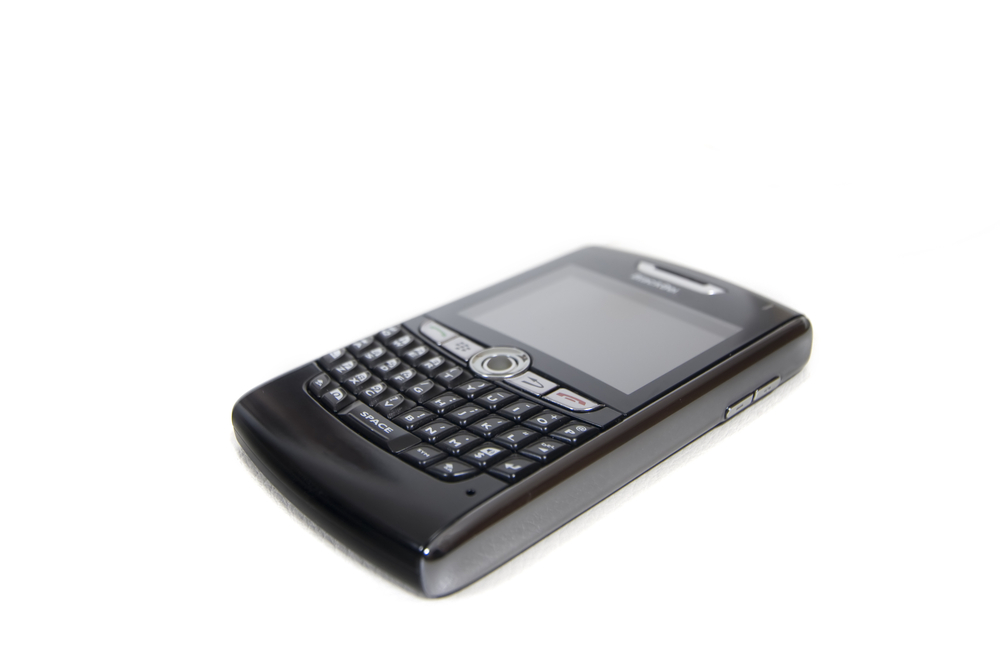 BlackBerry image via Shutterstock
Hadoop, VMworld, security, Microsoft, and BlackBerry….That's right, the TechTarget writers pretty much covered almost every IT-related topic last week. Find out what they were writing about and more in this week's roundup.
1. Hadoop Summit 2013: Where is Apache Hadoop heading? – Emma Preslar (SearchDataManagement)
After covering Hadoop Summit 2013 in San Jose, California last month, SearchDataManagement editor Jack Vaughan discussed his experiences from the conference including the potential enterprise applications for Hadoop.
2. Compliance and security: Tweet jammers discuss data solutions – Emily McLaughlin (SearchCompliance)
Who isn't talking about big data and data management these days? Well certainly the Twitterverse is as participants discussed data solutions and management during SearchCIO's recent tweet jam.
3. Expert predictions for what to expect at VMworld 2013 – SearchServerVirtualization Advisory Board (SearchServerVirtualization)
With VMworld 2013 just around the corner, the SearchServerVirtualization team asked different experts on what they expect to see / hear at the show including the big question:  What products or technologies will VMware unveil to help companies cope with this change and defy conventional IT roles?
4. BlackBerry layoffs to R&D, manufacturing staff imply strategy shift – Bridget Botelho (SearchConsumerization)
As end users continue to prefer Apple and Google devices, BlackBerry needed to lay off more than 250 employees from its product-testing facility last week to survive. What do you think the layoffs mean for the company?
5. Asus reportedly backing away from Windows RT – Jeff Dunn (TechnologyGuide)
More bad news for Microsoft as Asus Chairman Johnny Shih said his company is putting their Windows-based efforts into devices that run on Intel chips, rather than Windows RT's requisite ARM ones.
---
July 25, 2013 3:22 PM
Microsoft CEO Steve Ballmer has been under the gun in recent weeks after announcing the company's realignment plans in a memo to all employees. However, we wanted to show you the funnier side of the CEO with a video of Ballmer and founder Bill Gates doing their own version of "Night at the Roxbury" at a previous Microsoft conference. Enjoy!
Disclaimer: All videos presented in the "YouTube IT Video of the Week" series are subjectively selected by ITKnowledgeExchange.com community managers and staff for entertainment purposes only. They are not sponsored or influenced by outside sources.
---
July 22, 2013 12:09 PM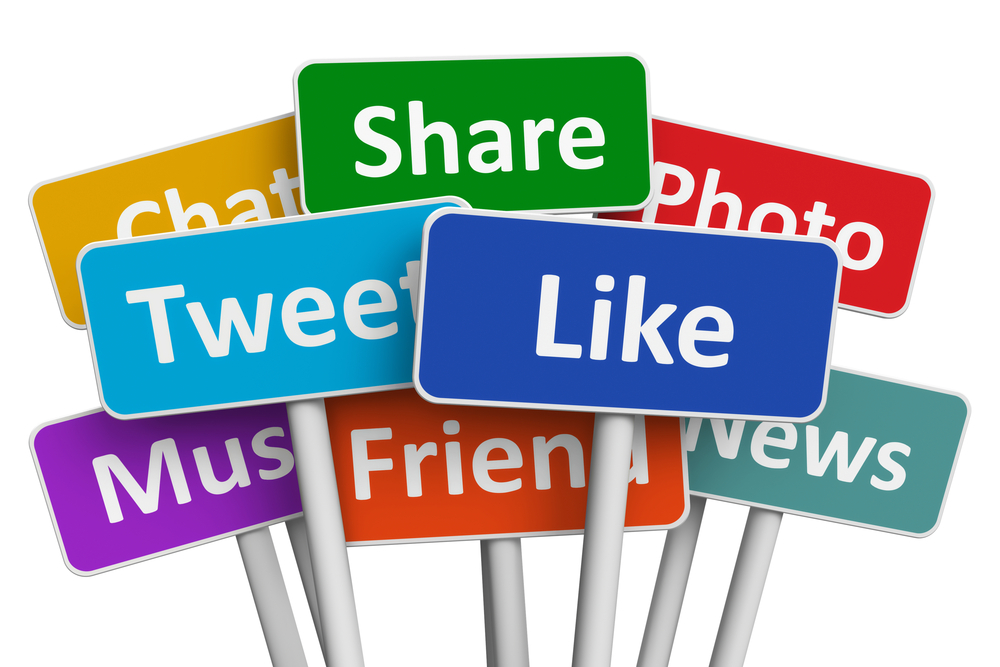 Social media marketing image via Shutterstock
Social media marketing follies, slumping PC sales and the mysterious chief data officer…these were just some of the major stories TechTarget writers covered and more in this week's roundup.
1. Amy's Baking Co: Poster child for social media marketing plan mistakes – Lena Weiner (SearchCRM)
For most businesses and enterprises, the appeal of using social media marketing is obvious. Through Facebook, LinkedIn, Twitter and other social media platforms, anyone can be reached all across the world. While many organizations have been successful with their social media marketing plans, Lena Weiner looks at the bloopers of a social CRM strategy (Poster child: Amy's Baking Company)
2. End-user training strategy and customer compliance: Tweet jammers talk – Emily McLaughlin (SearchCIO-Midmarket)
With data and information security a top concern in almost every business, users were asked where they were focusing their security efforts and what threats they consider imminent in this month's SearchCIO-Midmarket tweet jam.
3. CIOs and the chief data officer: Who's the pioneer and who's the settler? – Nicole Laskowski (SearchCIO)
So if chief information officers are on their way to becoming chief infrastructure officers, then who will take of the 'information'? That's where the CDO (chief data officer) comes in, says Micheline Casey, CDO of the Federal Reserve Board.
4. The new technologies that are reshaping IT data center strategies – Diana Hwang (SearchDataCenter)
As new technologies for mobile, cloud computing and social media continue to drive demand for compute capacity, these trends have also affected IT data center strategies and purchasing decisions. That's why TechTarget's Data Center & Reader's Choice 2013 survey focused on these technologies to gauge readers' interest and strategies for the year ahead.
5. Corporate PC reliance continues, but PC market slumps on tablet use – Mike Anderson (SearchEnterpriseDesktop)
With the world continuing to go crazy over smartphones, tablets and other hybrid laptops, worldwide PC shipments have dropped 11% over the past year. However, it's not all bad news as analysts believe corporate PC reliance will endure.
---
July 17, 2013 1:06 PM
Remember a few weeks ago when we saw Charles Arthur, The Guardian's technology editor, test out Google's newest innovation: Google Glass? Well, what if Microsoft came up with the same idea? In this parody, a user tests their Windows Glass.
Disclaimer: All videos presented in the "YouTube IT Video of the Week" series are subjectively selected by ITKnowledgeExchange.com community managers and staff for entertainment purposes only. They are not sponsored or influenced by outside sources.
---
July 15, 2013 12:29 PM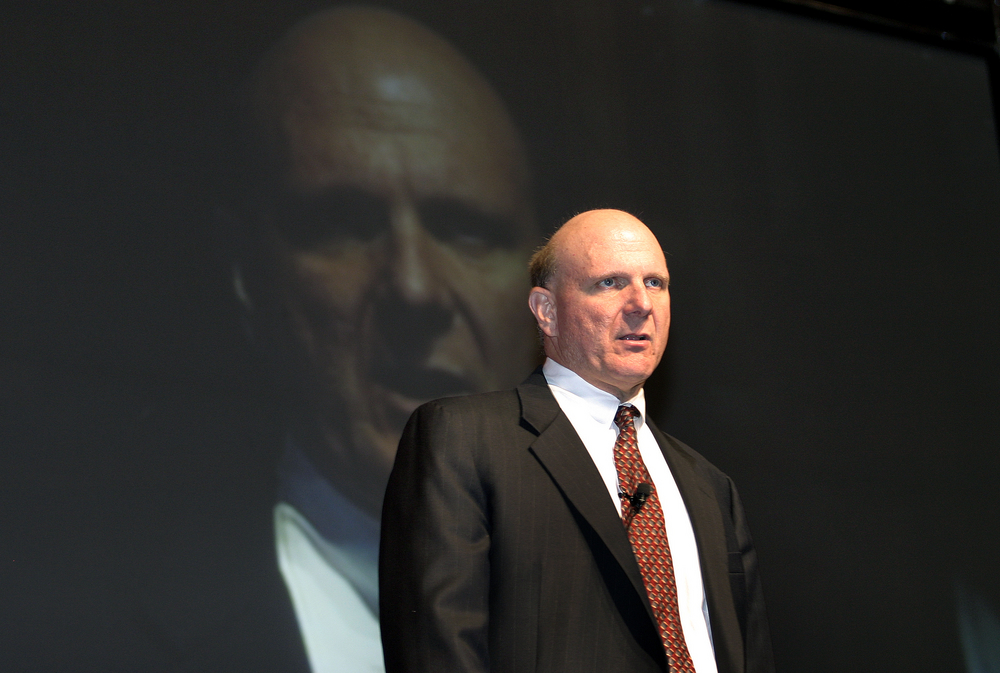 Steve Ballmer image via Shutterstock
Microsoft CEO Steve Ballmer made major news last week with his memo about the company's realignment strategy. Didn't get a chance to read it? Don't worry, TechTarget writers were all over this story and more in this week's roundup.
1. Microsoft reorganization to impact Windows desktop, device deployments – Diana Hwang (SearchEnterpriseDesktop)
With Microsoft announcing it's reorganizing the company into a more streamlined business, Diana Hwang reports it could affect IT shops and businesses as they make strategies surrounding Windows desktop and device deployments.
2. Amazon Web Services cuts dedicated pricing for market grab – Michael Anderson (SearchCloudComputing)
The cloud price wars continue. Amazon Web Services (AWS) made the next move by cutting prices by up to 80% on its Elastic Compute Cloud (EC2). The change went into effect July 1st.
3. Despite BYOD and cloud, it's business as usual for Windows migrations – James Furbush (SearchEnterpriseDesktop)
As Microsoft ends its support for Windows XP – the enterprise operating system of choice – in 2014, enterprises will need to decide which version to migrate to within the next two years.
4. 2013 Black Hat conference: Feds welcome! – Sally Johnson (SearchSecurity)
After Defcon founder Jeff Moss announced that Feds should skip the upcoming conference, the SearchSecurity team asked Trey Ford, General Manager at Black Hat, for his stance on the issue. His response: All Feds are welcome.
5. Black market for software security flaws reaches new heights – Warwick Ashford (ComputerWeekly)
The black market for previously undiscovered vulnerabilities in commercial software is a 'boomin' as the average flaw sells for up to $160,000, including one unnamed supplier of 'zero-day' vulnerabilities who charges $100,000 annually for  just the subscription fee alone.
---
July 11, 2013 12:59 PM
Over the past few weeks, everyone has had the chance to either view or test out Microsoft's Windows 8.1 preview. Here's what some of our bloggers had to say:
And to add a little more hype to it, here's the official video from Microsoft on its new operating system.
Share your thoughts below on Microsoft's Windows 8.1 preview.
Disclaimer: All videos presented in the "YouTube IT Video of the Week" series are subjectively selected by ITKnowledgeExchange.com community managers and staff for entertainment purposes only. They are not sponsored or influenced by outside sources.
---