---
December 16, 2013 9:02 AM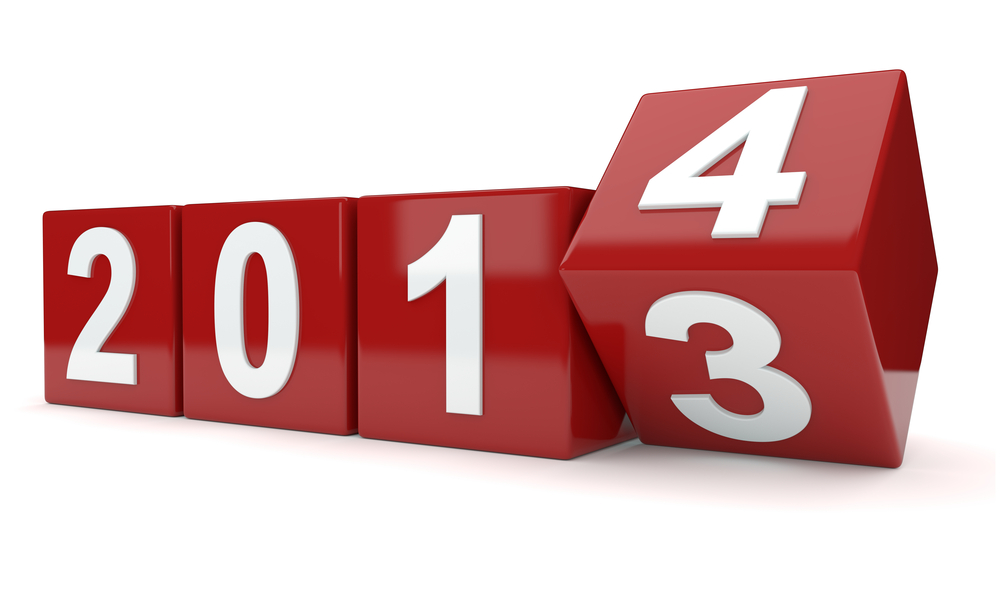 2014 image via Shutterstock
2014 is upon us! With the new year almost here, the TechTarget writers discussed what to expect for 2014 and looked back at 2013 in this week's roundup. What are you most looking forward to in the new year?
1. Server virtualization trends to expect in 2014 – SearchServerVirtualization Advisory Board (SearchServerVirtualization)
2013 didn't disappoint when it came to new virtualization technology. Vendors released many important products and features over the last year, but what's in store for server virtualization trends in 2014?
2. What's to come for enterprise mobility in 2014? IT experts weigh in – Jake O'Donnell (SearchConsumerization)
Enterprise mobility had its ups and downs in 2013 including shake-ups at a major mobile hardware vendor and big names trying out new mobile management products. What should we expect in 2014?
3. Server managers sound off on data center duties for 2014 – Stephen J. Bigelow (SearchDataCenter)
In a recent TechTarget survey, server managers detail their data center plans for 2014 and offer insights into the systems management and career challenges they face.
4. iPad Air on plenty of Holiday wish lists – Hannah Becker (TabletPCReview)
If you believe the most recent ChangeWave survey, all indications are that Apple's iPad Air is on the top of many Christmas wish lists and will be a top seller in the Holiday season.
5. Answers to your top UC questions of 2013 – Katherine Finnell (SearchUnifiedCommunications)
Throughout 2013, many enterprises had questions when it came to adopting and implementing new unified communications technologies, from conducting hands-free VoIP calls and the advantages of using PSTN.
December 9, 2013 10:44 AM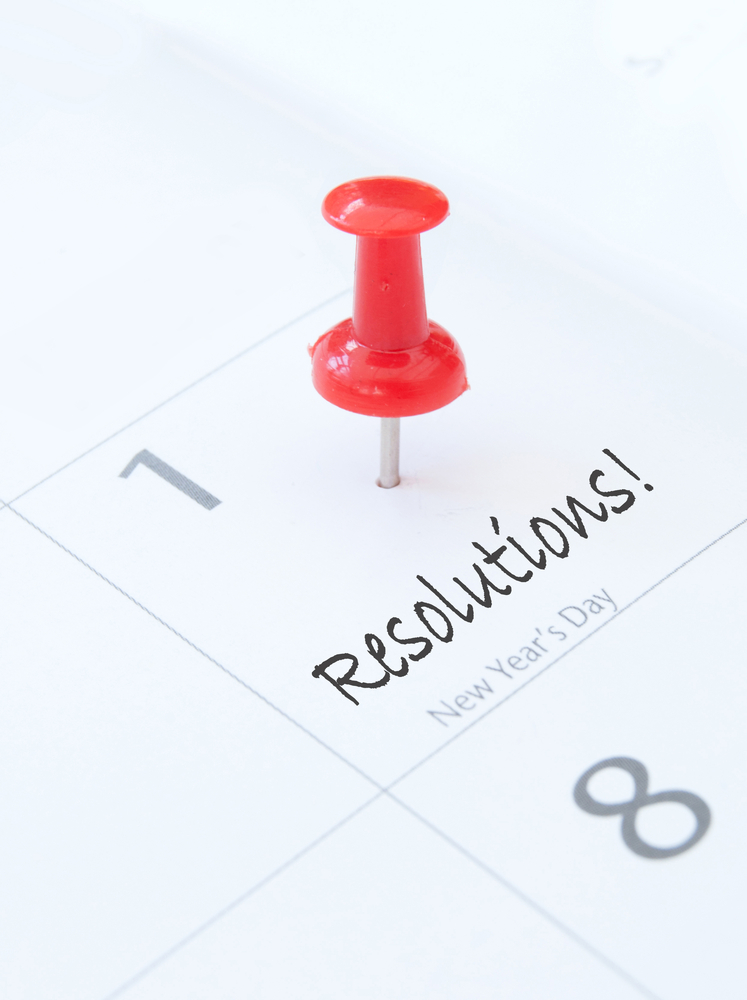 New Year's Resolutions image via Shutterstock
It's almost 2014…you know what that means? New Year's resolutions! Share your 2014 IT resolutions with SearchCIO next week and more in this week's roundup.
1. What are your top New Year's IT resolutions? – Emily McLaughlin (SearchCIO)
It's that time of year again – time to reflect on 2013. Did you move too much — or not enough — to the cloud in 2013? Well, SearchCIO wants to hear your top New Year's IT resolutions for 2014 during it's tweet jam on December 18th.
2. PaaS adoption upswing predicted for 2014; will it last? – Beth Pariseau (SearchCloudComputing)
While "Platform as a Service" has generated quite a buzz this year and adoption may grow in 2014, some experts think the category will become increasingly difficult to define as the lines between cloud service types blur.
3. IT priorities in 2014 move beyond virtualization to cloud, automation – Stephen Bigelow (SearchDataCenter)
In a recent TechTarget survey, over 4,100 IT professionals shared their IT priorities for 2014 and changes coming on the horizon for data centers as well.
4. The President may be ready to give up on BlackBerry, but iPhone still too insecure – J.R. Nelson (Brighthand)
It appears President Barack Obama may be sticking with BlackBerry a little while longer as he announced he's not allowed to use Apple's iPhone, citing "security reasons".
5. Ten SDN blogs worth following – Michelle McNickle (SearchSDN)
In 2013, SDN become a major factor in the networking industry, with different vendors launching new products and users beginning to evaluate and implement test beds. To keep up with the all the latest buzz on SDN, here are the top 10 SDN blogs to follow.
---
December 3, 2013 9:48 AM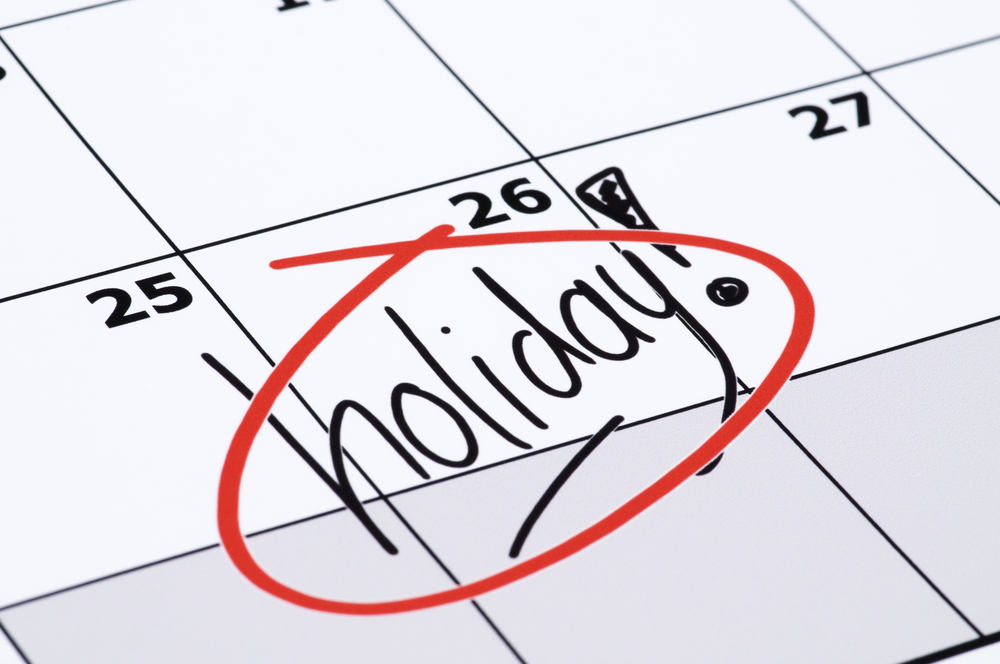 Holiday calendar image via Shutterstock
With the Holiday season upon us, there are still plenty of great IT conferences to choose from during the month of December. Come take a look at our calendar to see if you can attend.
1. TechTarget: Modern Infrastructure (December 3, Toronto, Canada)
2. Gartner Application Architecture, Development & Integration Summit (December 3-5, Las Vegas, Nevada)
3. Code Mesh 2013: The Alternative Programming Conference (December 3-5, London, England)
4. The 46th Annual IEEE/ACM International Symposium on Microarchitecture, 2013 (December 7-11, Davis, California)
5. 2013 HealthSummit (December 8-11, Washington D.C)
6. Raymond James Systems, Semiconductors, Software & Supply Chain Conference (December 9-10, New York, New York)
7. Gartner Data Center Conference (December 9-12, Las Vegas, Nevada)
8. TechTarget: End Users vs. Your Data Center (December 10, Denver, Colorado)
9. TechTarget: Storage for Virtual Servers and Desktops (December 10, Los Angeles, California)
10. Dell World 2013 (December 11-13, Austin, Texas)
11. TechTarget: Capitalizing on the Value of SAP HANA (December 12, Chicago, Illinois)
12. Cloud and Big Data Symposium (December 21, Herndon, Virginia)
---
December 2, 2013 1:18 PM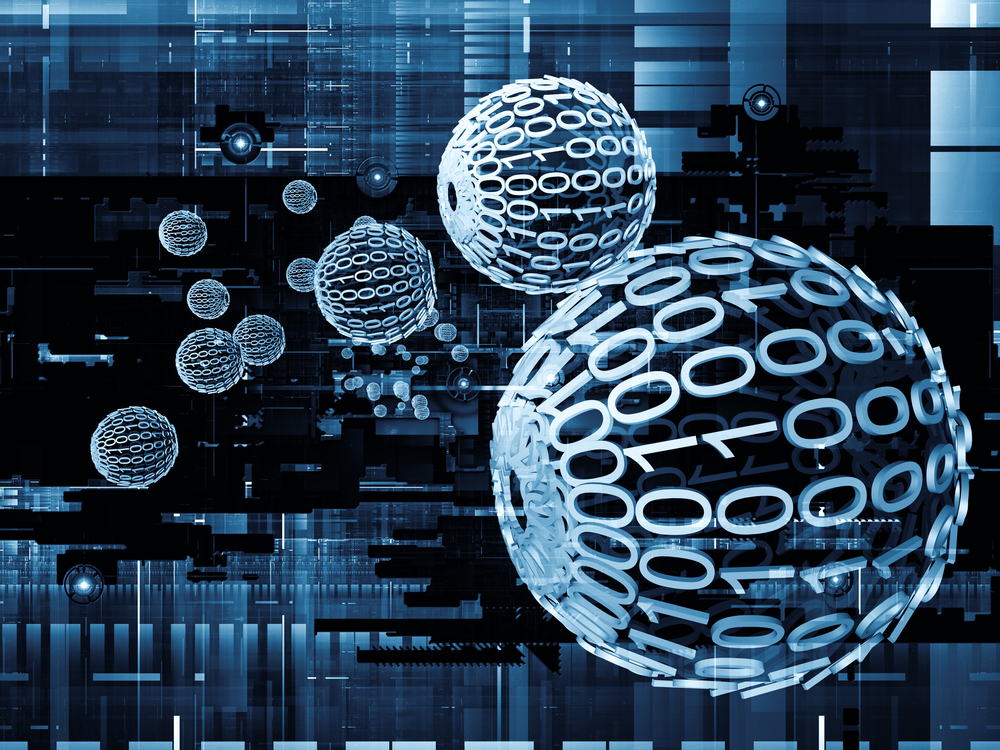 Data science image via Shutterstock
By James Kobielus (@jameskobielus)
When you think of teams, the word "chemistry" is always lurking in your thoughts. Chemistry is what distinguishes top-performing teams from the dysfunctional ones.
Personalities are one thing, and productivity is quite another. Where data scientist teams are concerned, you are quite likely to find one dominant personality type: people who have ample curiosity, intellectual agility, statistical fluency, analytical acuity, research stamina, and scientific discipline.
However, where productivity is concerned, data scientists vary widely. Some work best in blissful isolation whereas others thrive in collaborative environments. Likewise, some data scientists are awesome polymaths who have mastered a wide range of skills, while others are strict specialists. Some are closer to the statistical analyst end of the skills spectrum, whereas others take pride in being the subject-matter expert that all the data scientists runs to when the question turns to marketing, finance, and what have you.
The productivity of the entire data-scientist team depends on being able to balance this mix of people, aptitudes, skills, and roles. It also depends on being able to incorporate new roles into the team as the nature of big data and data science initiatives evolves. For example, the notion of a "customer experience modeler" is of fairly recent vintage. It may be someone with a degree in the humanities, not mathematics and statistics.
The blend of skills in data-science teams is changing, and the chemistry among new and established disciplines will grow trickier as this trend intensifies. This new reality is the focus of a recent InformationWeek article, "How To Build An Analytics A-Team." The piece discusses a study by Blue Hill Research in which that firm outlines several important roles within data-science organizations:
•    Data visualizer: visual orientation, focusing on innovative ways of presenting data-driven insights within "instinctual graphics"
•    Data custodian: quality orientation, focusing on data cleansing and master data management
•    Data evangelist: application orientation, focusing on identifying new uses for big data analytics
•    Contextual analyst: narrative orientation, focusing on interpreting quantitative insights within the larger business context
•    Neuro-analyst: cognition orientation, focusing on how humans can best interact with data-driven analytics to drive comprehension and exploration
If you've already included all or many of these as distinct jobs in your initiative, you should consider creating a "center of excellence" supervisor whose job it is to build up the environment where cross-role chemistry takes hold.
---
November 25, 2013 10:17 AM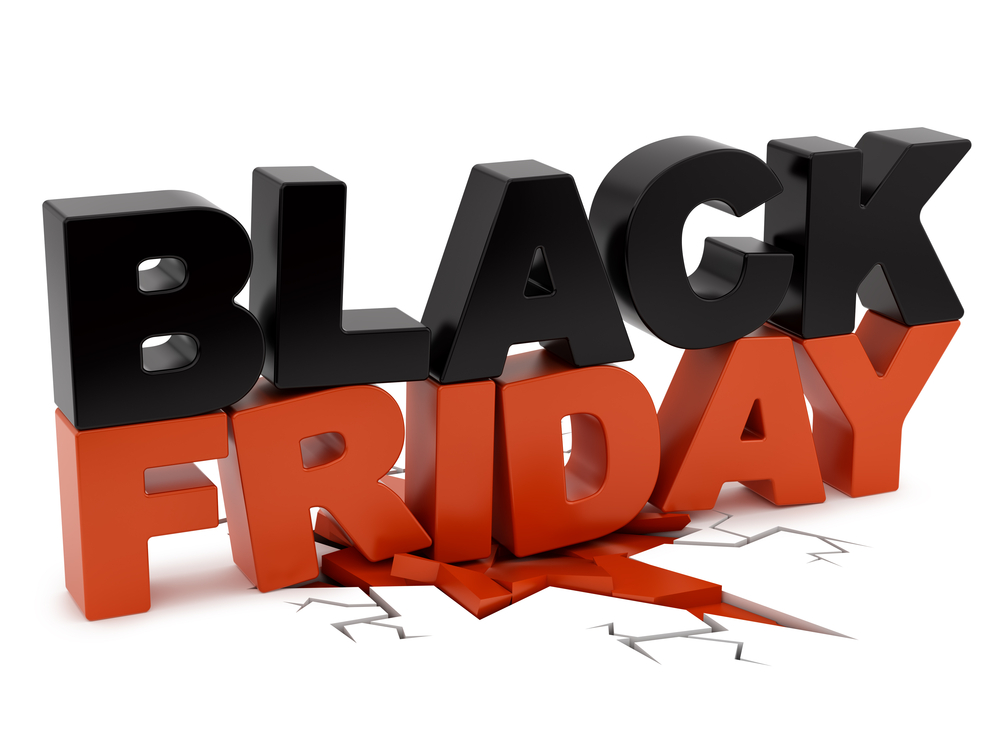 Black Friday image via Shutterstock
Gobble, Gobble…that's right, it's Thanksgiving week! Find out what news the TechTarget writers "gobbled" up in this week's roundup.
1. AWS fends off 'bouncy' cloud computing performance perception – Beth Pariseau (SearchCloudComputing)
Many Amazon Web Service shops say they've been seeing fluctuating performance on the company's Elastic Compute Cloud due to "noisy neighbors," but Amazon officials say that's not what's happening.
2. Box, Dropbox get down to business with new enterprise cloud services – Jake O'Donnell (SearchConsumerization)
Box and Dropbox recently expanded their enterprise cloud services with new features that could change IT pros' perception of the cloud file-sharing and storage providers' products as unsecure consumer platforms.
3. FireFly report points to growing significance of in-memory attacks – Antone Gonsalves (SearchSecurity)
Security vendor FireFly recently blogged that advanced threats are turning toward in-memory tactics (ephemeral memory-resident malware).
4. Black Friday deals for Android, iPhone & more 2013 – J.R Nelson (Brighthand)
With Black Friday just a few days away, here are some of the top mobile deals from around the Internet including: Amazon, Apple, Best Buy and Target.
5. Don't be a digital underdog — it's omnichannel or bust – Karen Goulart (SearchCIO)
In this week's SearchLight, MIT Technology Review writer Michael Fitzgerald discusses how Best Buy is battling back by reaching customers everywhere they are, even turning "costly physical stores into an advantage.
---
November 18, 2013 8:52 AM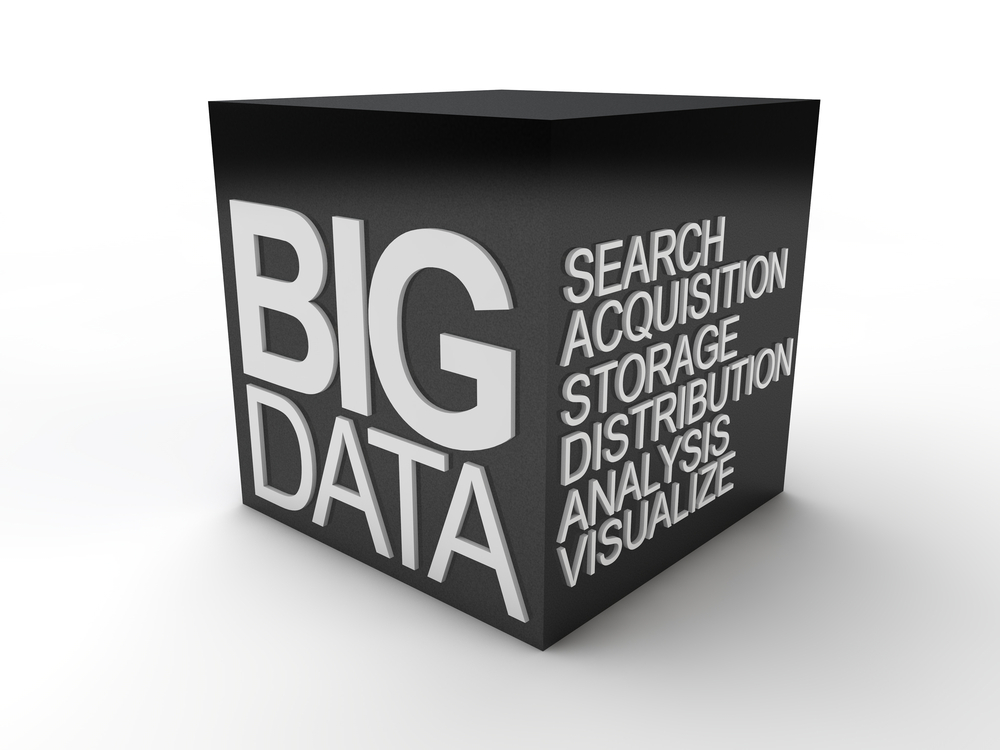 Big data image via Shutterstock
Data, data, data….from big data to the 'Internet of Things', TechTarget writers were in a 'data' mood in this week's roundup. Find out why here.
1. Taming the big data analytics tiger – Jack Vaughan (SearchDataManagement)
During IBM Information On Demand 2013, data leaders said big data has unlimited potential but needs better training, data governance and analytics skills.
2. 'Internet of Things' data deluge to impact data centers, IT market – Bridget Botelho (SearchDataCenter)
The 'Internet of Things' holds enormous business value, but the data deluge that comes with it could be a problem for data center managers. Here's why.
3. AWS customers get advice from the trenches on cloud security – Beth Pariseau (SearchCloudComputing)
Last week at re:Invent, Amazon recently released a new API for audit logging but enterprise customers want more as they continue to prioritize cloud security.
4. The best smartphone for the road warrior – Adama Brown (Brighthand)
Do you rely on your smartphone for hours at a time while away from home or the office? If so, what model should you get? The Brighthand staff examine the top choices for the road warrior and pick a winner.
5. Competitors on Cisco SDN strategy: Is hardware really the answer? – Rivka Gewirtz (SearchSDN)
Competitors are blasting the new Cisco SDN technology from Insieme Networks, calling it unnecessarily hardware-driven, lacking in standards, late to market and, most notably, noninteroperable, even with Cisco's existing equipment.
---
November 11, 2013 2:37 PM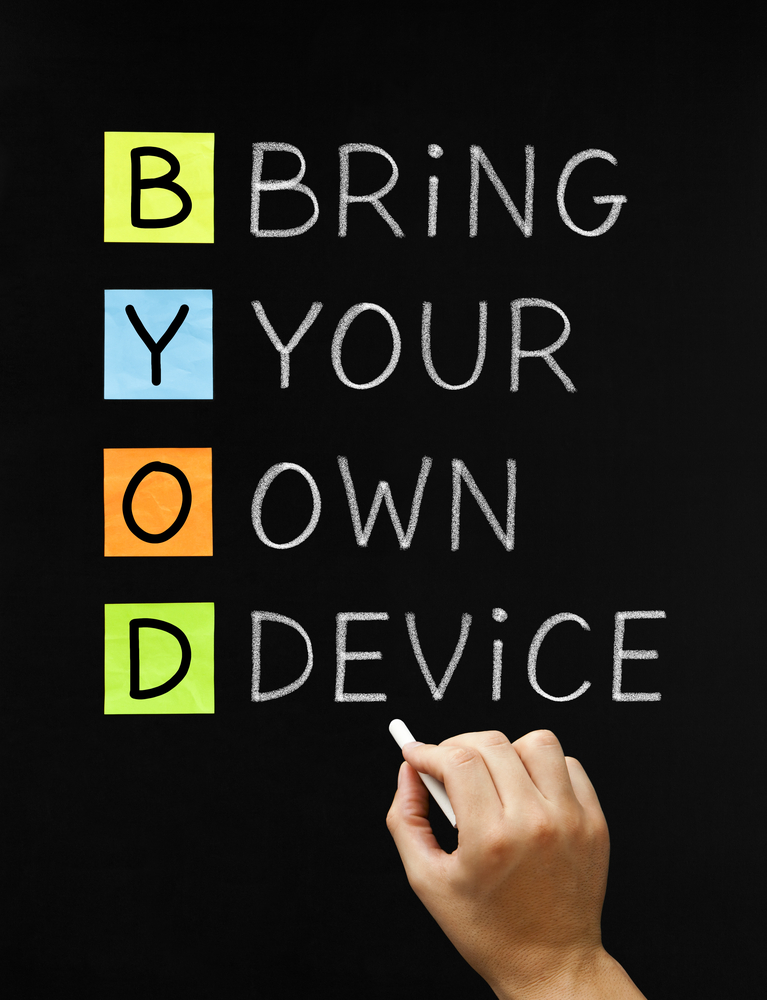 BYOD image via Shutterstock
Is BYOD in full effect? Will Microsoft's social networking push be a success? Consumerization seemed to be the highlight in this week's roundup. Find out why.
1. Microsoft social networking push begins with Yammer in Office 365 – Diana Hwang & Jake O'Donnell (SearchConsumerization)
Microsoft continues its push away from the declining PC market by strengthening its cloud and browser-based components by integrating Yammer into Office 365. Will the company's strategic enterprise social networking plan work? The industry is undecided.
2. BYOD trend in full effect despite privacy, legal concerns – Colin Steele (SearchConsumerization)
Bottom line: BYOD is here to stay. That's what speakers and attendees came with during last week's Consumerization of IT in the Enterprise forum, despite privacy and security issues.
3. Overhead on Twitter: What folks have to say about the new Cisco ACI – Michelle McNickle (SearchSDN)
After Cisco announced the release of its data center SDN technology last week (along with the $863 million acquisition of Insieme), IT professionals and experts took to Twitter to share their opinions on the announcements.
4. iPad cash registers: Coming to a store near you? – Jacqueline Emigh (TabletPCReview)
Whether you're heading to a coffee shop or a major chain store (like JC Penney), you might start coming across an iPad – or some other mobile device – decked out at the cash register.
5. IBM Information on Demand: Mills unveils new big data analytics tools – SearchDataManagement Editorial Staff (SearchDataManagement)
SearchDataManagement's Jack Vaughan talks about the latest news and expert big data advice to come out of the IBM Information on Demand conference.
---
November 8, 2013 1:46 PM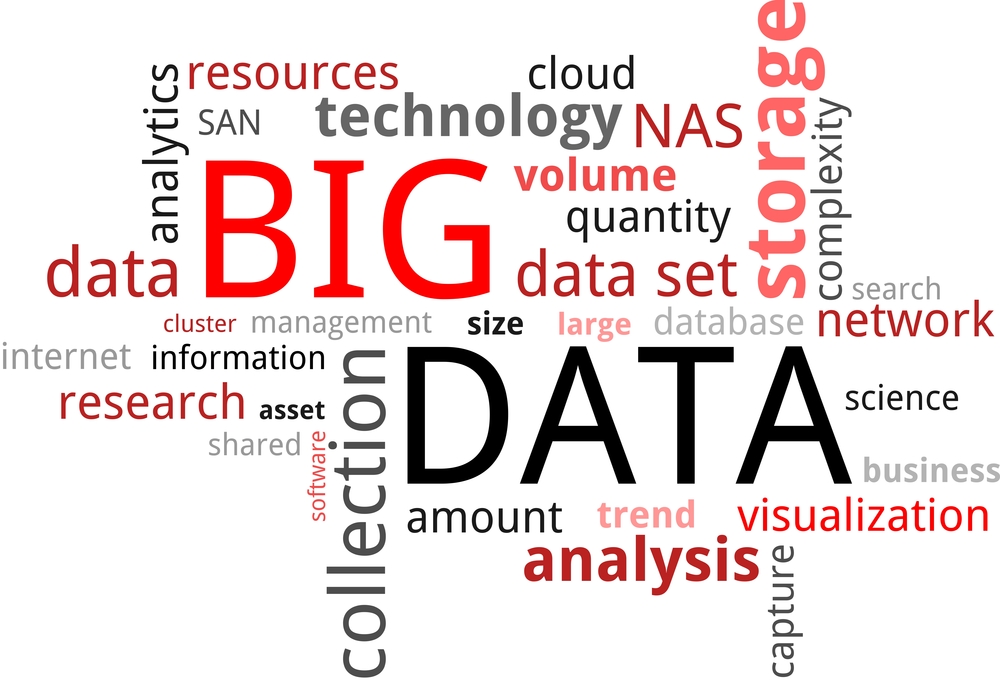 Data science image via Shutterstock
By James Kobielus (@jameskobielus)
Scientific discovery is a shared resource of the human race. Though it's extraordinarily competitive, science doesn't truly produce shared new understandings of empirical reality if researchers hold any aspect of their work close to the vest in perpetuity. Science can only advance if researchers share all the data, assumptions, methodologies, hypotheses, findings, and constraints behind their insights. If nothing else, all of this must be on collective table in order for independent verification, replication, analysis, and review to take place throughout the scientific community.
Big scientific projects that involve many distributed researchers usually produce massive amounts of observational data. They may also require massive amounts of reference data in order to serve as input, reference, context, and control on their findings. Ideally, all previously gathered, relevant research data should be at the disposal of researchers exploring some new hypothesis, or simply attempting verification of others' work.
An Internet-centric commitment to radical openness has transformed the global scientific establishment over the past decade. One of the most noteworthy initiatives is the Public Library of Science (www.plos.org), which its website describes as a "nonprofit publisher and advocacy organization with a mission of leading a transformation in scientific and medical research communication. Every article we publish is open-access – freely available online for anyone to use – which benefits everyone, from researchers, educators, and patient advocates to funders, policymakers, and the public."
Another interesting effort in open science is Corral, an initiative hosted at the Texas Advanced Computing Center (TACC), which maintains around 100 scientific research collections that are open and freely available to researchers everywhere. As described in this recent article (http://ow.ly/pLIdT ), Corral provides reference data sets in archaeology, biology, ecology, natural history, political science, space science, zoology, and other fields. Corral supports high-volume storage and open sharing of research data sets and findings in diverse scientific disciplines.
Crowdsourcing of data science, in online marketplaces such as Kaggle and TopCoder, is yet another indicator that the culture of modern science is blossoming through the synergies of openness. Check out my recent blog for a discussion of the layers of openness that you need in your big-data analytics initiatives.
If you wish to accelerate the brilliance of the world community, open access to data science expertise is just as important as open access to data.
---
November 4, 2013 2:06 PM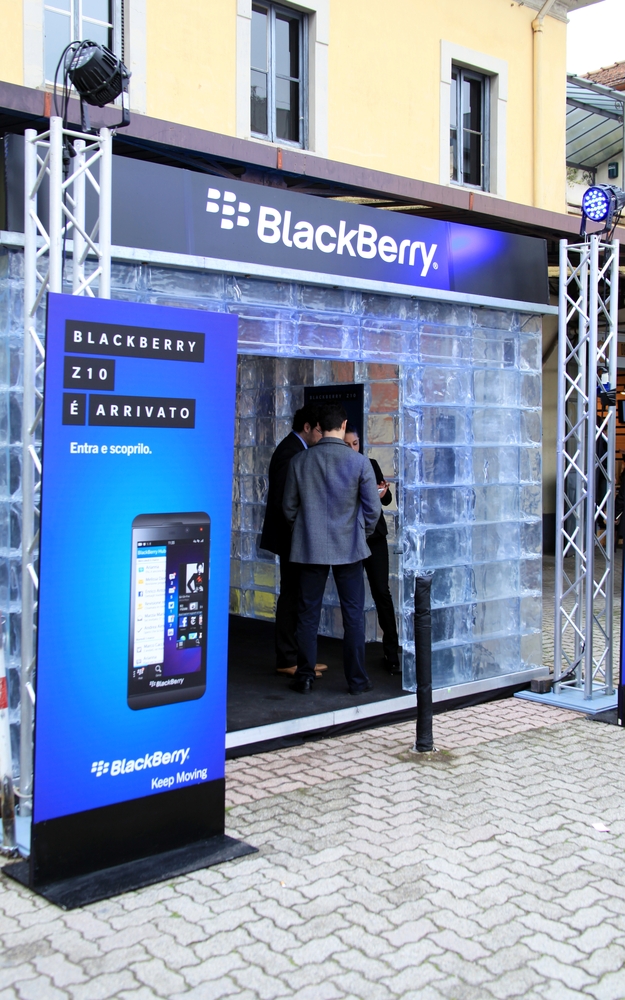 BlackBerry image via Shutterstock
Are we finally seeing the end of the once-great smartphone giant BlackBerry? Our TechTarget writers discuss this question and more in this week's roundup.
1. BlackBerry shops abandon ship, weigh enterprise mobile device options – Jake O'Donnell (SearchConsumerization)
With uncertainly surrounding BlackBerry's future, many IT professionals and analysts are looking for different enterprise mobile device alternatives to suit their business needs.
2. Hurricane Sandy bucket brigade leader reflects on data center uptime – Alex Barrett (SearchDataCenter)
One year after Hurricane Sandy ripped through the East Coast, Peer 1's bucket brigade leader reflects on data center uptime and disaster preparedness.
3. Apple profits down, iPhone sales up in Q4 earnings report – Jeff Dunn (TechnologyGuide)
In a good news / bad news scenario for Apple, the company issues its latest earnings report for its Q4 2013 period and while the results are highly lucrative, it's slightly more mixed than usual.
4. Next-generation security trends for 2014 and beyond – Emily McLaughlin (SearchCIO)
During SearchCIO's October tweet jam, CISOs and security leaders discussed how they plan to deal with imminent security threats and next-generation security trends for 2014.
5. SoftLayer users say choice over IBM SmartCloud Enterprise was easy – Beth Pariseau (SearchCloudComputing)
After IBM confirmed it will shut down the IBM SmartCloud Enterprise service as of January 31st in favor of SoftLayer, many SoftLayer customers say it's no surprise the company made the choice it did.
---
October 31, 2013 11:01 AM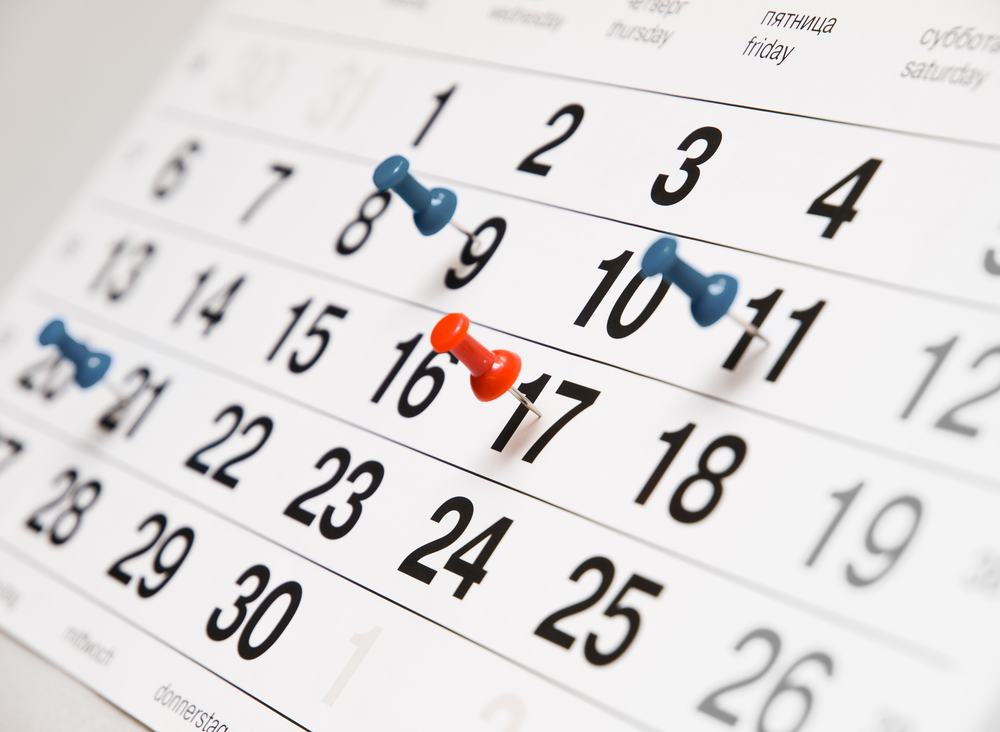 Calendar image via Shutterstock
Feel like taking a trip to the West Coast? November is the month to be in California as there are several top IT events in the Golden state. Check out our calendar to see if you can make the trip.
1. IBM InformationOnDemand 2013 (November 3-7, Las Vegas, Nevada)
2. TechTarget: CW500 Club (November 6, London, England)
3. Security and Privacy Intelligence for Healthcare (November 6-7, Washington D.C.)
4. Data Intelligence for Healthcare (November 6-7, Washington D.C.)
5. TechSelect Fall Partner Conference (November 6-9, Beverly Hills, California)
6. TechTarget: Action! Configuring Storage for Media & Entertainment Applications (November 7, New York, New York)
7. TechTarget: Desktop Virtualization 2013 Seminar (November 7, New York, New York)
8. Gartner Symposium ITxpo 2013 (November 10-14, Barcelona, Spain)
9. HTG Peer Group Meetings (November 11-13, Orlando, Florida)
10. UC Berkeley CIO Institute (November 11-13, Berkeley, California)
11. Android Developer Conference (November 12-15, San Francisco, California)
12. ConnectWise IT Nation (November 13-15, Orlando, Florida)
13. TechTarget: Modern Infrastructure (November 14, Chicago, Illinois)
14. TechTarget: The Consumerization of IT (November 14, Atlanta, Georgia)
15. Ingram Micro Public Sector SLED Summit (November 14-15, Austin, Texas)
16. Healthcare IT Summit (November 17-20, Palm Springs, California)
17. 2013 Fall Varnex Conference (November 17-20, San Diego, California)
18. Gartner Identity & Access Management Summit (November 18-20, Los Angeles, California)
19. Dreamforce '13 (November 18-21, San Francisco, California)
20. Government Big Data Symposium (November 19-20, Washington D.C.)
21. Software Telco Congress (November 20-21, Santa Clara, California)
22. TechTarget: Desktop Virtualization 2013 Seminar (November 21, San Diego, California)
---