---
March 31, 2014 2:22 PM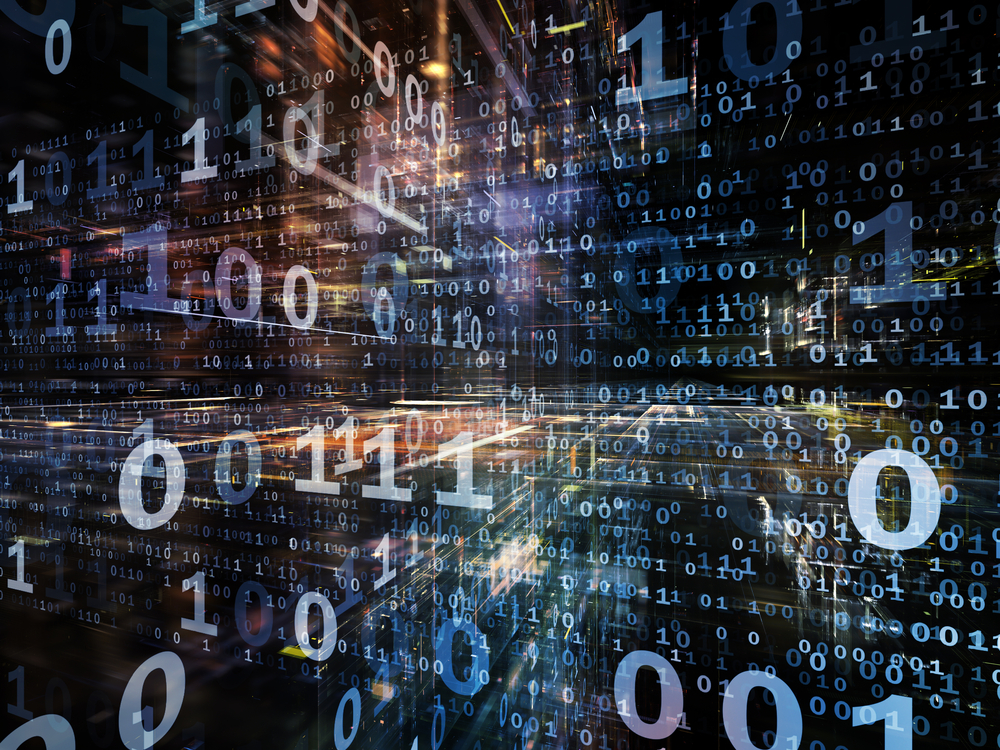 Data image via Shutterstock
By James Kobielus (@jameskobielus)
Data is overrated. You don't actually need data in order to generate brilliant insights. At the logical extreme, you can get by with sheer intuition. This is the human mind's ability to grasp intrinsic patterns that are revealed by little or no a priori data. However, data isn't completely outside the intuition equation. If your intuition isn't subsequently confirmed through data (such as the evidence of your own senses), then it was simply a bad guess. And if your intuitions, over time, are right roughly 50 percent of the time, then they are guesswork, rather than the insights of a perceptive mind.
When our thoughts turn to retaining data, we tend to forget that its payload, not the physical or logical representation of that payload, is what we should hold onto. The true payload of data consists of the real-world entities, properties, and relationships that it denotes (e.g., customer purchases, employee profiles, financial accounts), and the correlations, trends, forecasts, and other statistical patterns it describes. Anything in the data that is superfluous, tangential, or irrelevant to any of this can safely be discarded. And that latter rule is essentially what guides data professionals' routine decisions to purge, deduplicate, and compress the data they hold.
Compression involves reducing your retained data's bitload down to its irreducible payload. But some data resists efficient compression, for the simple reason that it contains no significant patterns that would allow further reduction without sacrificing payload. As this recent article by Vincent Granville notes (http://ow.ly/tUHlr ), "any algorithm will compress some data sets, and make some other data sets bigger after compression. Data that looks random, that has no pattern, cannot be compressed…. In fact, the vast majority of all data sets, are almost random and not compressible."
Actually, I take issue with that last statement. Most structured data sets have patterns, either at the row or column level, and can thereby be compressed to varying degrees. Most unstructured data sets can be compressed using dictionary encoding. And most video, audio, and image files can be compressed through extraction and encoding of their patterns. None of these objects are random in any true sense of that word.
And many complex data sets are reducible to the statistical models that a data scientist might extract from them. Conceivably, you might purge the bulk of the data that you used to build and train these models. The models themselves are the core insights–the patterns–that you were amassing all this data for in the first place.
March 31, 2014 9:31 AM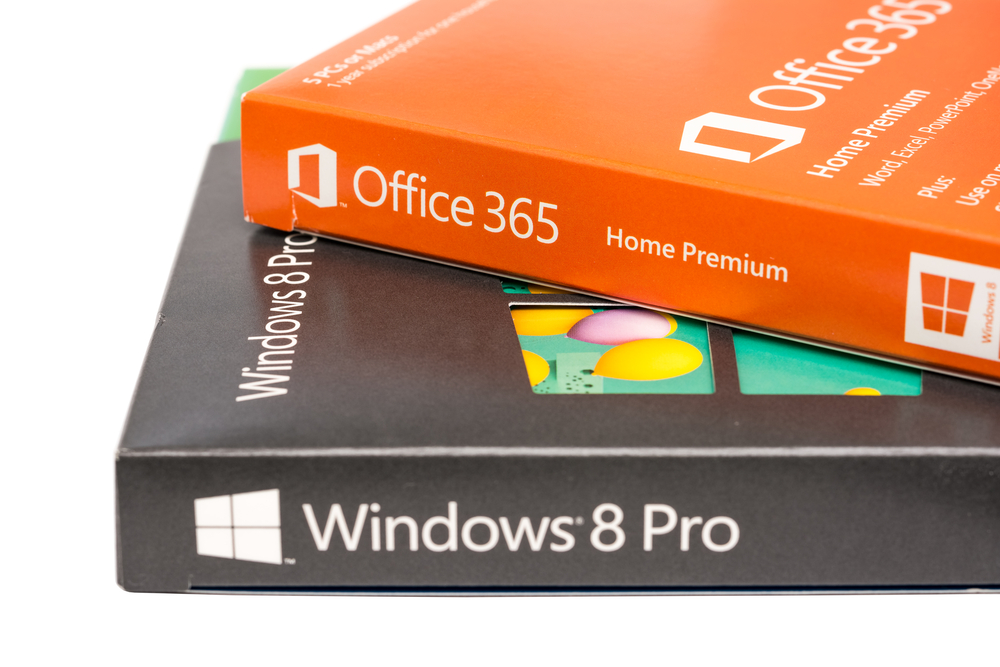 Microsoft Office image via Shutterstock
Last week, all the hype was about Microsoft's release of Office for the iPad. But there's a catch and the TechTarget writers have it covered in this week's roundup.
1. IT shops get Microsoft EMM suite, Office for iPad – with a catch – Diana Hwang (SearchConsumerization)
Yes, Microsoft finally delivered an enterprise mobility management suite for IT professionals as it launched the long-awaited Office for iPad last week. But there's a catch…
2. Will Azure Active Directory Premium boost cloud adoption? – Jeremy Stanley (SearchWindowsServer)
When Microsoft Azure Active Directory Premium rolls out next month, cloud users will have granular access controls, single sign-on and more but security still remains a huge barrier for users.
3. Green data centers fail to live up to cost-savings promise – Ed Scannell (SearchDataCenter)
Green data centers promised significant cost savings, but that has been a dream deferred. So far, power-efficient chips have proved more effective.
4. Apple, Samsung, Amazon top U.S. tablet sales, but is interest in these tablets slowing? – Hannah Becker (TabletPCReview)

According to new research by a market-analysis firm, Apple, Amazon and Samsung are the top three tablet brands in the United States, but will these companies keep enjoying huge annual increases in shipments? Maybe not.
5. Target breach lawsuit pins partial blame on security vendor Trustwave – Brandan Blevins (SearchSecurity)
In a lawsuit filed by two banks, it cites Target for negligence in its massive data breach, and accuses Trustwave of not spotting the incident in a timely manner.
---
March 24, 2014 8:11 AM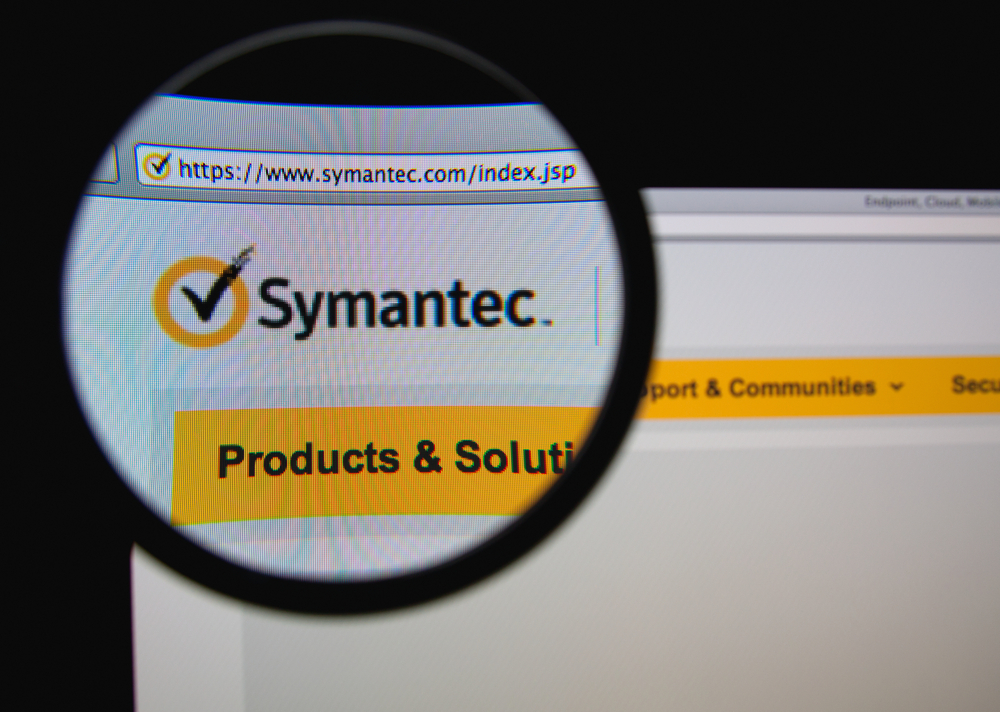 Symantec image via Shutterstock
What? Steve Bennett out as Symantec CEO? Our TechTarget writers dig into what happened to the former CEO and more in this week's roundup.
1. Bennett out as Symantec CEO – SearchSecurity staff (SearchSecurity)
Big news in the security world last week as Symantec fired its CEO, Steve Bennett, only lasting  less than two years on the job. He also stepped down from Symantec's board of directors.
2. IBM Watson to aid in brain cancer cures through big data analytics – Ed Scannell (SearchDataCenter)
IBM's collaboration with The New York Genome Center is built around its supercomputer, Watson, which could help with both brain cancer cures and big data problems.
3. Rejuvenated IBM cloud computing commitment forces major layoffs – David S. Linthicum (SearchCloudComputing)
Even though IBM has made a major commitment to cloud computing with major acquisitions of Softlayer, BlueMix and others, it forced the company to cut around 25% of its workforce, mostly in the technology and systems group. But it is rehiring on the cloud computing side.
4. Social UC tools help remove productivity fears around 'social' tools – Gina Narcisi (SearchUnifiedCommunications)
At Enterprise Connect 2014, a panel discussed how the combination of social and UC can help remove enterprise fears around 'social' tools.
5. HTC's new One is good. Will it be good enough? – Jeff Dunn (Brighthand)
HTC will be unveiling its next-generation HTC One flagship at events early next week in New York and London. It'll be good, but can it beat what's coming? Here's what the Brighthand staff knows.
---
March 17, 2014 7:40 AM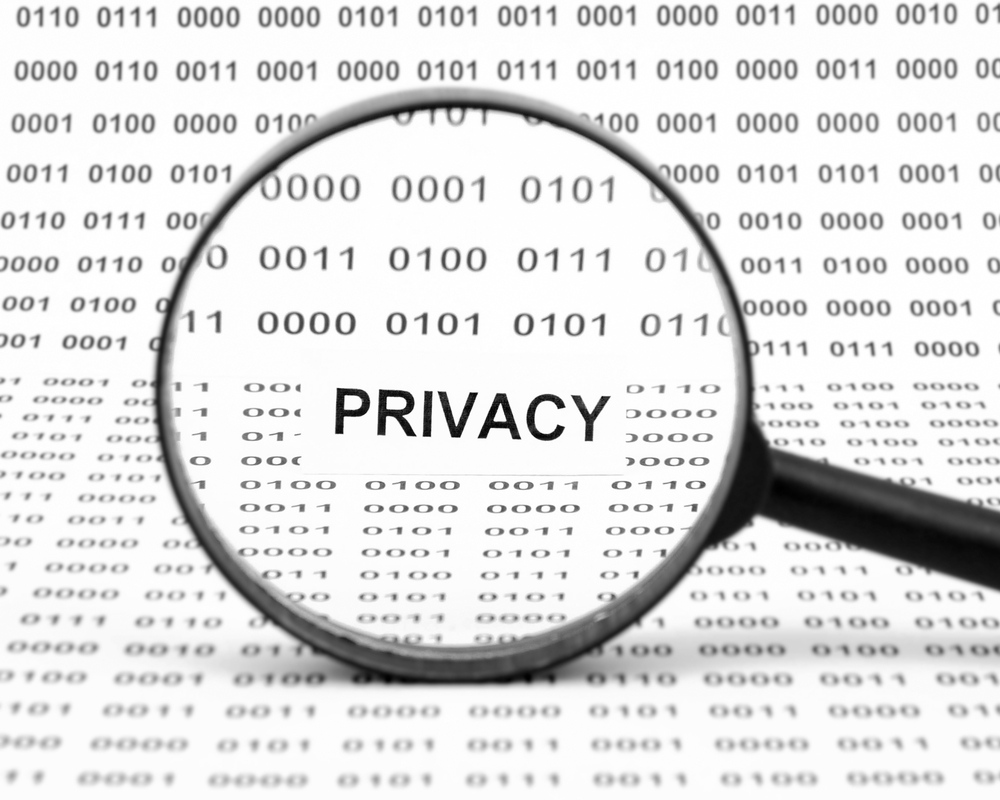 Data privacy image via Shutterstock
Wait, companies don't value data privacy? That's what consumers believe according to the latest online survey and the TechTarget writers dig deeper into the story in this week's roundup.
1. Consumers: Companies don't take data privacy and security seriously – Brandan Blevins (SearchSecurity)
According to an online survey by the cloud security vendor HyTrust Inc., nearly three out of four say companies don't value data privacy and security. But experts say to see change, consumers must vote with their wallets.
2. Microsoft moves deeper into cloud with Office Graph, OneDrive updates – Jake O'Donnell (SearchConsumerization)
Microsoft continues its emphasis on new approaches to social collaboration and file sharing via the cloud with updates to OneDrive and a new tool tied to Yammer.
3. Talking Data podcast: Professional athletics adopts sports analytics – Ed Burns (SearchBusinessAnalytics)
Professional teams are moving quickly to adopt sports analytics to give them an edge over their competition. But not everyone is sold on the benefits of data analysis.
4. How to watch NCAA Basketball "March Madness" on your tablet – Hannah Becker (TabletPCReview)
With over 67 games and 150 hours of live coverage, the NCAA March Madness Live app will allow tablet users to not miss a minute of every game during the tournament. The app is available through the Amazon Appstore, Apple App Store, Google Play and Windows Store.
5. Microsoft delivers critical IE, DirectShow fixes on Patch Tuesday – Toni Boger and Jeremy Stanley (SearchWindowsServer)
Windows Server administrators can plan for a lighter month of security updates in the latest Patch Tuesday cycle as Microsoft released five updates, including two critical.
---
March 10, 2014 7:35 AM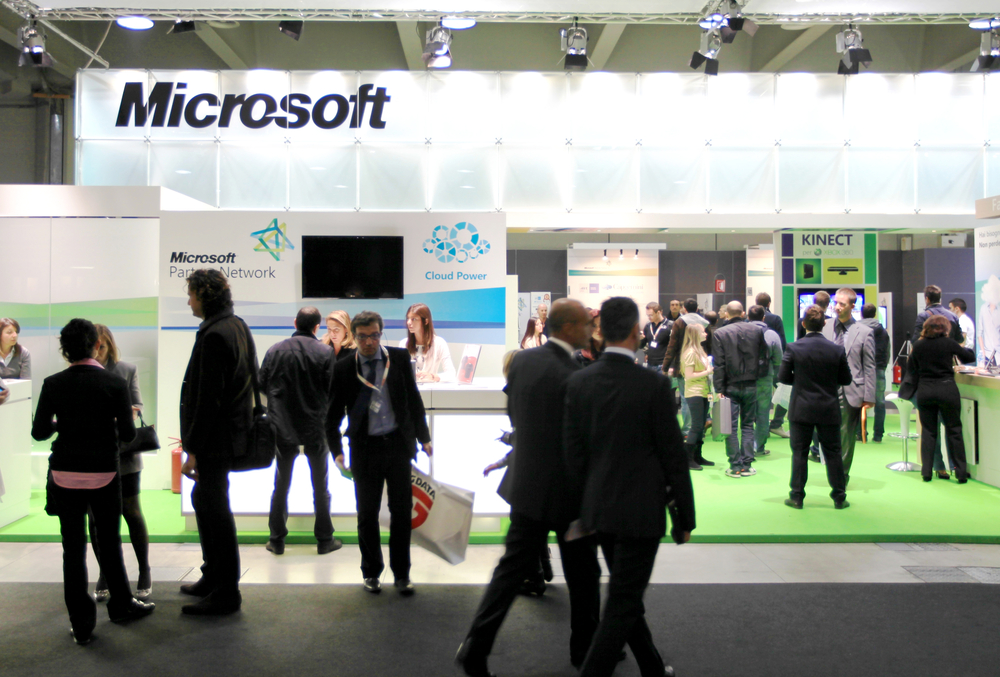 Windows XP image via Shutterstock
With Microsoft ending support for Windows XP within the next month, how will IT shops move forward? As it turns out, many are sticking with the operating system and the TechTarget writers explain why in this week's roundup.
1. Where will XP stalwarts go after the end of Windows XP support? – Robert Sheldon (SearchEnterpriseDesktop)
Don't worry IT professionals, the end of official Windows XP support is not all bad news. Many IT shops will continue to stick with the OS, with many third-party options for security support.
2. Surface tablets with digitized pens gain a toehold in healthcare – Diana Hwang (SearchConsumerization)
Just 19 months after Microsoft released its Surface tablets, the company has gained a competitive foothold in the healthcare industry as many IT professionals see the Surface as a good fit for their business.
3. Target's CIO resigns after massive data breach – Warwick Ashford (ComputerWeekly)
Target's chief information officer, Beth Jacob, has resigned two-and-a-half months after a data breach impacted about 40 million credit and data debit cards.
4. Tablets replacing PCs in online shopping – Hannah Becker (TabletPCReview)
A recent report from online payment company Adyen indicates consumers are turning to their tablets instead of their PCs to make high-value purchases online.
5. Google IaaS to add reserved instances, autoscaling to take on AWS – Beth Pariseau (SearchCloudComputing)
Google is raising the stakes in the IaaS industry as the Google Compute Engine will soon include important features which will put it on the same playing field as Amazon Web Services.
---
March 4, 2014 3:58 PM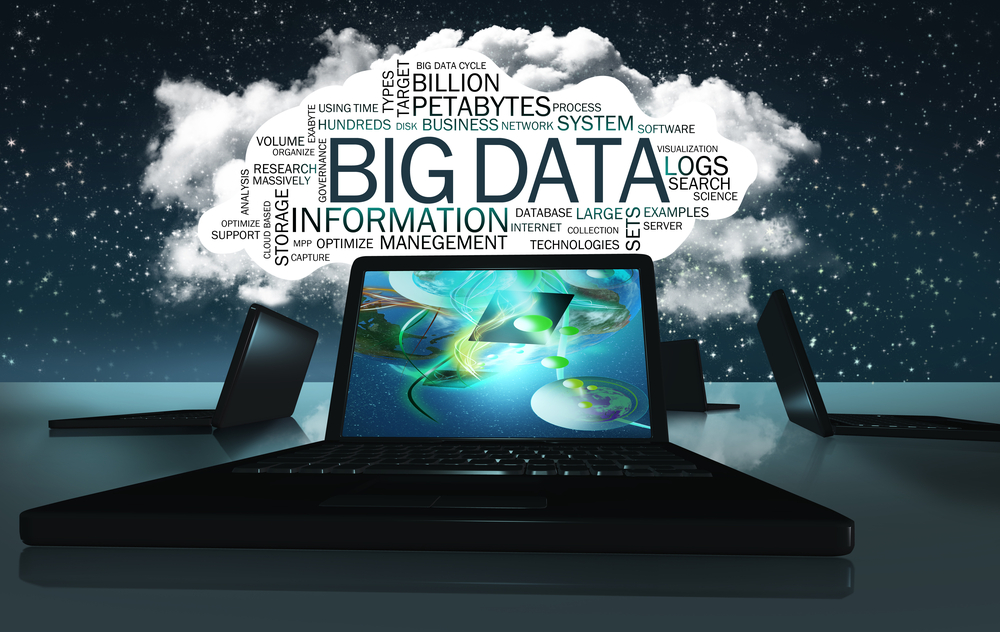 Exabyte image via Shutterstock
By James Kobielus (@jameskobielus)
Streaming media has become so pervasive that the future is unimaginable without it. Streams are powering entertainment, advertising, marketing, education, music, community and practically every other aspect of today's online culture. They're also moving into the heart of business cultures everywhere.
Before long, streams will carry every digital TV program, every digital motion picture, every digital radio station, every digital musical recording, every online course, every video over IP session, every voice over IP call, every YouTube post, every digital camera feed, and every sensor feed on the face of the Earth. Many of these media streams are monetizable vessels of intellectual property. As such, people and institutions will save more of them to nonvolatile storage.
Contrast this to early days of commercial television, when very few commercial TV broadcasts were filmed for posterity. Considering that the typical streaming object will represent hundreds of megabytes of storage and that before long we will have millions of these streaming-media objects floating around, the storage requirements will be mind-boggling. Petabytes will quickly give way to exabytes and beyond.
The era of exabyte storage has already arrived, according to this recent article. One of the storage vendors the author spoke to said estimated that there are 7,000 new petabyte-scale deployments every year throughout the market now, up from 60-70 new petabyte-scale deployments per year 10 years ago. Not just that, but it says it has 5-10 customers this year who are likely to deploy at exabyte scale. Many of these deployments are being driven by ballooning video storage requirements, as well as by web-scale storage outsourcing and user-generated content.
According to the article, video storage requirements will grow still further as soon as a new ultra-high-resolution technology called 8K takes hold. As this article notes, "8K video also demands a frightening amount of resources. The combined audio and video stream alone eats up around 350 million bits per second…..and requires substantial processing power to decode." Compare these 8K bandwidth requirements to the hundreds of thousands of bits per second on today's video streams.
As storage costs continue to plummet, exabyte-scaling will some day be affordable for the mass business market. Let's give it 20 years before that day arrives. For now, though, you need a highly lucrative application–such as premium video delivery–to justify the mega-million-dollar outlay for these mega-storage resources.
---
March 3, 2014 7:57 AM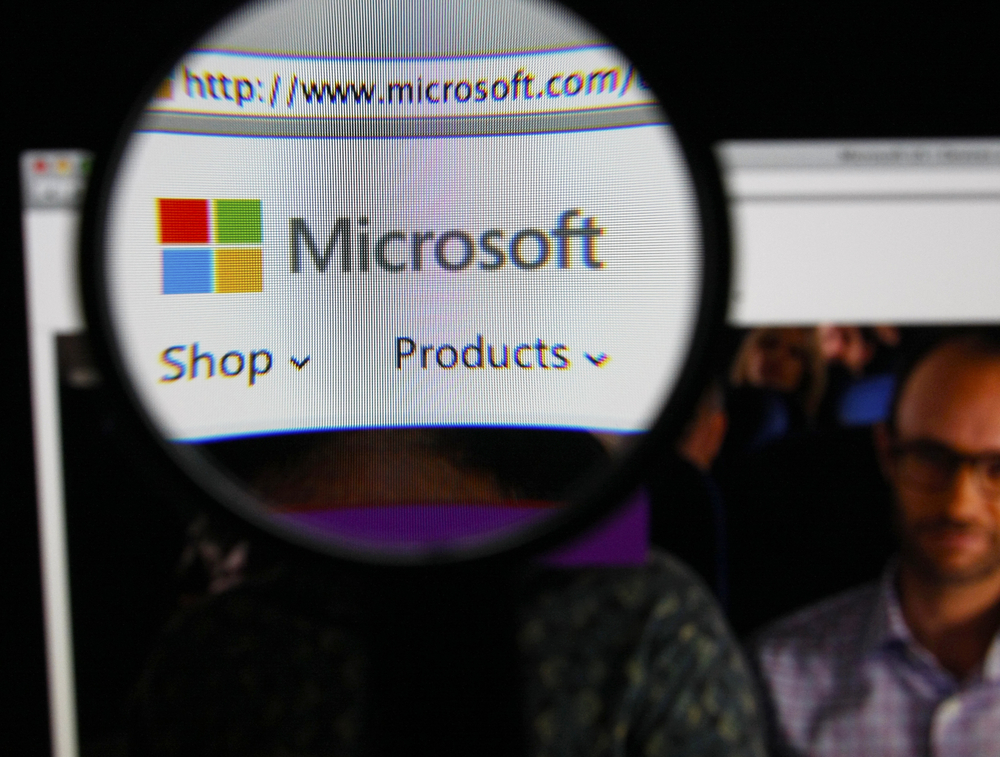 Microsoft Windows image via Shutterstock
Remember those old features that you missed from previous versions of Microsoft Windows? Well, Microsoft is planning to bring back some familiar features and the TechTarget writers have the scoop on it in this week's roundup.
1. Microsoft Windows 8.1 updates to bring back familiar features – Diana Hwang (SearchEnterpriseDesktop)
Bowing to recent pressure, Microsoft will add more keyboard and mouse usability features for non-touch Windows 8 devices and enhanced compatibility for legacy IE 8 enterprise apps.
2. Cloud Foundry foundation prompts open source PaaS debate – Beth Pariseau (SearchCloudComputing)
Let the debate begin! That's what many experts are thinking after a new Cloud Foundry foundation provoked a debate over the fate of OpenStack-based PaaS efforts.
3. BlackBerry enterprise devices, service in works with Q20 phone, BES 12 – Jake O'Donnell (SearchConsumerization)
BlackBerry is trying to revitalize its company delivering more enterprise centric hardware and software that will help it retain existing customers. Now the question becomes: Can BlackBerry win back its lost customers?
4. Hands on Samsung's Gear Fit: The most beautiful smartwatch is intentionally crippled – J.R. Nelson (Brighthand)
Samsung's Gear Fit smartwatch is one of the most beautiful pieces of technology we've ever seen. But isn't perfect, and those flaws may just be enough to keep it from being a success.
5. SAP announces partnerships to ease development of SAP mobile software – Todd Morrison (SearchSAP)
SAP announced two new partnerships with mobile application development vendors that the company says it will make it easier for developers to build SAP mobile software.
---
February 24, 2014 8:16 AM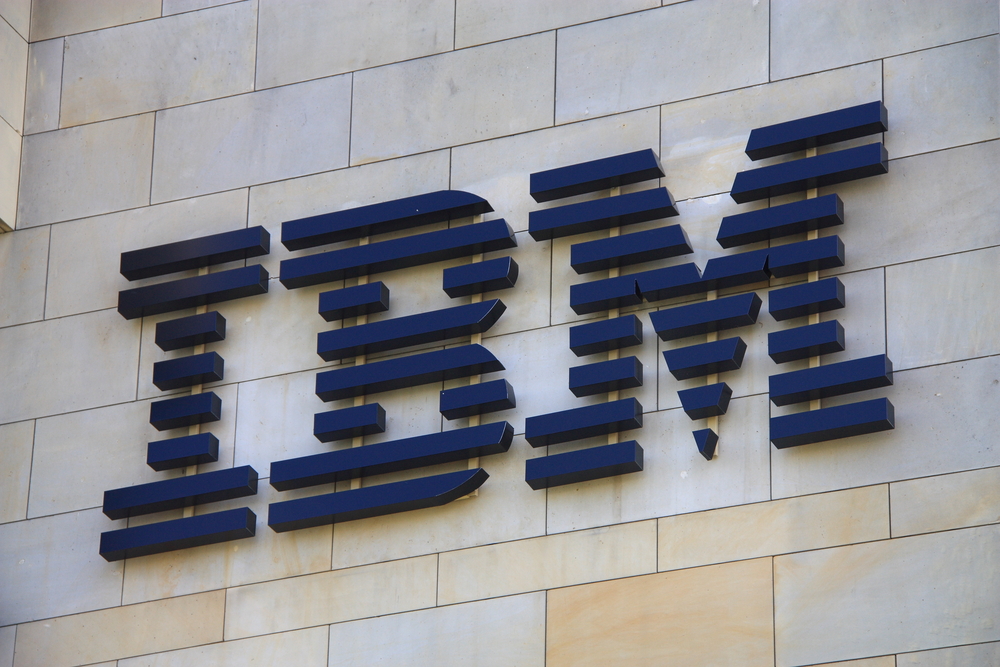 IBM image via Shutterstock
Is IBM actually the leader in the cloud market? Find out if there's more to the story from the TechTarget writers as they investigate this and more in this week's roundup.
1. IBM claims it's cloud revenue front-runner, but is it cloud washing? – David S. Linthicum (SearchCloudComputing)
As the battle between IBM and Amazon Web Services wages on, IBM struck again as the company claims that its cloud revenue is actually higher than AWS. But with IBM's recent history of cloud washing, are its claims valid?
2. Upcoming Samsung Knox MAM updates to challenge BlackBerry – Jake O'Donnell (SearchConsumerization)
Even though Samsung is making updates to its mobile application management software and hardware this week, will it be enough to knock BlackBerry out of the enterprise?
3. Study: Malicious attacks at hospitals risk patient data, health – Chuck Moozakis (SearchNetworking)
A study conducted by Norse and SANS Institute says networks and devices at U.S. healthcare organizations are being compromised by malicious attacks.
4. Surface 2 with LTE appears imminent after Microsoft FCC filing – Jeff Dunn (TabletPCReview)
We've known for several months now that a Surface 2 with LTE support would arrive sometime this year, but now it appears that the updated slate is closing in on a date.
5. ExaGrid CEO: Cloud backups 'virtually disappeared' from our market – Dave Raffo (SearchDataBackup)
In a recent interview with SearchDataBackup, ExaGrid CEO Bill Andrews discusses the state of cloud backups and the competition as a startup selling disk backup with deduplication.
---
February 17, 2014 8:03 AM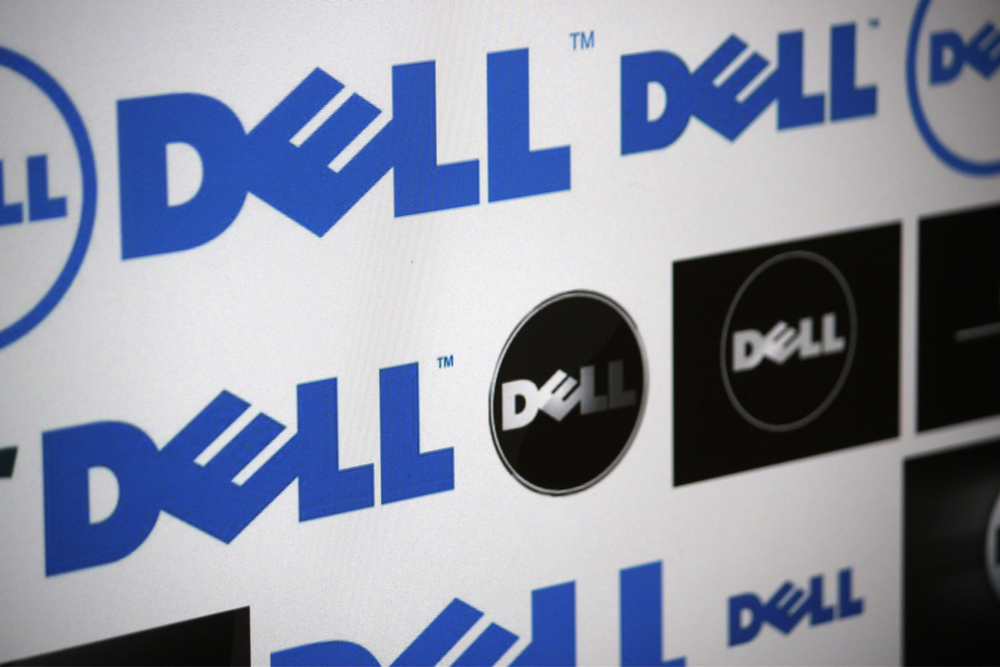 Dell image via Shutterstock
Technology professionals and experts have been keeping their eye on Dell's future. Now, our TechTarget writers are weighing in on the software giant in this week's roundup.
1. Can Dell Software rescue its spiraling hardware sales? – Diana Hwang and Ed Scannell (SearchDataCenter)
Dell appeared ready to transform itself into a full services technology supplier, but the inability to articulate a software vision and internal politics have bogged the effort down. Will the company be able to turn it around?
2. Microsoft mobile, cloud strategy hold key to transforming its future – Diana Hwang (SearchEnterpriseDesktop)
Between the new CEO, a new mobile hardware lineup and success in the cloud, Microsoft's transformation is well under way. Now the question becomes: How will it bounce back with its legacy in software?
3. Vendor reports largest-ever NTP reflection-driven DDoS attack – Brandan Blevins (SearchSecurity)
Security vendor CloudFare confirmed last Tuesday that his company fought off one of the largest DDoS attacks in history, peaking just below of 400 Gbps.
4. Breakthrough could double the battery life of your next tablet – Hannah Becker (TabletPCReview)
Good news for all you mobile lovers out there as a new breakthrough was made in battery technology that could greatly extend the battery life of virtually every kind of mobile device.
5. The wearable device: When will it arrive in the enterprise? – Emily McLaughlin (SearchCIO)
In a recent SearchCIO chat, IT professionals discuss who should be concerned about the wearable device, and when CIOs might need to prepare related wearable policies.
---
February 10, 2014 7:50 AM
Bill Gates image via Shutterstock
While most of the week's technology news centered on Microsoft's new CEO Satya Nadella, a major figure from Microsoft's past reappeared on the scene: Bill Gates. Find out how he is going to help the company in this week's roundup.
1. Bill Gates' new advisory role at Microsoft worth watching for CIOs – Karen Goulart (SearchCIO)
Throughout the week, numerous opinions came in on Microsoft's new CEO Satya Nadella. But to top it all off, there's actually another person in a new role at the company…founder Bill Gates. SearchCIO's Searchlight takes a look his new advisory role at Microsoft.
2. IT pros size up new Microsoft CEO Satya Nadella with a critical eye – Ed Scannell and Diana Hwang (SearchWindowsServer)
Speaking of Microsoft's new CEO, while he brings technical expertise to the position, can he provide the roadmap that will offer IT professionals a reason of optimism rather than continued frustration?
3. BlackBerry device resurgence hinges on innovation, enterprise acceptance – Jake O'Donnell (SearchConsumerization)
Even after introducing the BlackBerry 10 operating system and smartphones this year, the company still is in the doldrums of financial losses and struggling device sales. What's the solution to its problem? It all depends on its enterprise strategy.
4. Despite warnings, some Windows XP enterprise users not upgrading – Brandan Blevins (SearchSecurity)
Despite Microsoft continuing to tell enterprises to migrate away from its aging Windows XP operating system, a new report says that more than a third of businesses currently using XP will not upgrade to a new OS.
5. Rumor: Google to launch an 8-inch Nexus tablet – Jeff Dunn (TabletPCReview)
According to an unconfirmed report, Google is currently planning on launching an 8-inch tablet by the end of April.
---