---
May 27, 2014 7:39 AM
Android
,
Ebay
,
Rackspace
,
Unified Communications
,
VoIP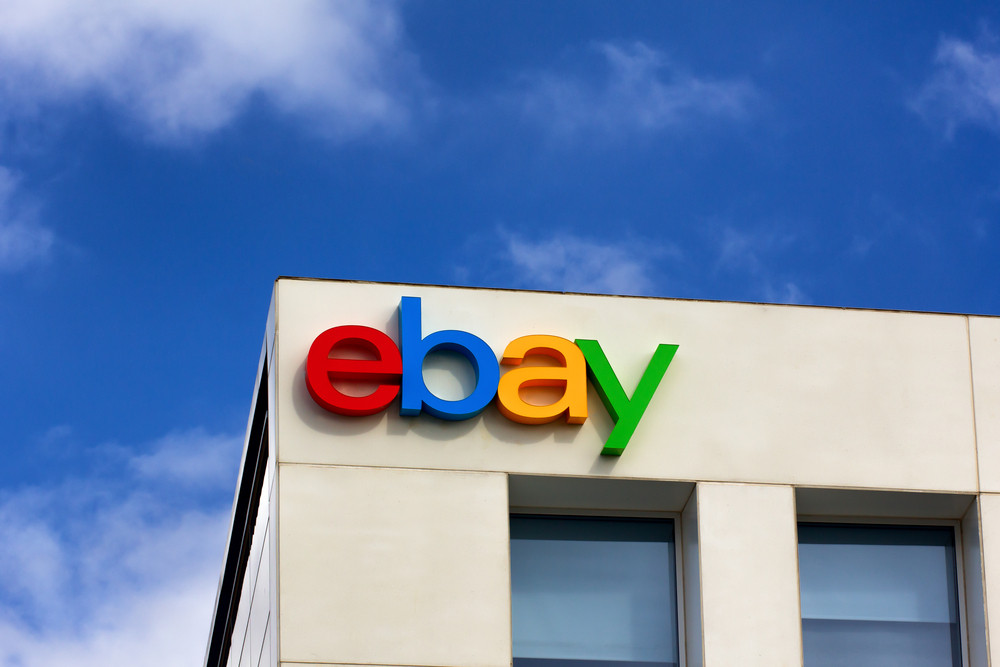 eBay image via Shutterstock
While most people had a relaxing Memorial Day weekend, eBay was in full disaster recovery mode after its recent data breach. Read the whole story and more in this week's roundup.
1. eBay under fire over handling of data breach – Warwick Ashford (ComputerWeekly)
eBay is coming under increasing criticism over its handling of the data breach that exposed millions of user records.
2. Rackspace's cloud future in question – Trevor Jones (SearchCloudComputing)
Many IT shops and professionals that rely on Rackspace cloud wonder what will come of the company, which is now actively seeking new partnerships or a sale.
3. Business VoIP services market to reach $35 billion by 2018 – Tessa Parmenter (SearchUnifiedCommunications)
According to a recent report from Infonetics Research, VoIP and Unified Communications services are forecasted to grow from $68 billion to $88 billion by 2018.
4. Surface Pro 3 may stop IT from writing off Microsoft mobile devices – Diana Hwang (SearchConsumerization)
IT pros wondering whether Microsoft will return to its PC roots with its mobile devices have their answer with the launch of the latest Surface Pro tablet.
5. Google Android could get EMM with Divide acquisition – Jake O'Donnell (SearchConsumerization)
Google could be readying a preloaded EMM platform for Android devices after its purchase of mobile container startup Divide.
May 20, 2014 10:00 AM
Cognitive computing
,
Data Analytics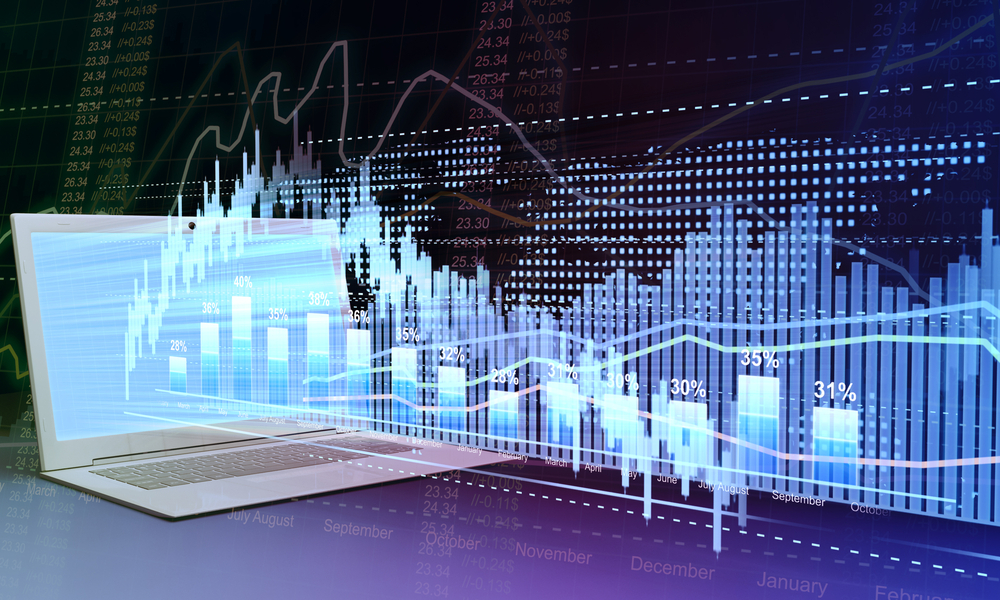 Data analytics image via Shutterstock
By James Kobielus (@jameskobielus)
Life's just a rolling calculation grounded in odds. What you know about the world, you pretty much think you sort of know for sure. If Rene Descartes hadn't been in such a rush to certainty, he might have admitted that his inner voice really told him "I think therefore I probably am."
Having confidence in your knowledge means that the probabilities for what you believe are so high that they are practically indistinguishable from certainties. For example, we all tend to believe the evidence of our eyes, ears, and other senses. However, everyone knows that appearances can deceive. Memory is a faulty gauge of factuality, even for sensory impressions that happened a split-second ago and remain in working memory. And, of course, the art of magic demonstrates the infinite range of intentional illusions that can put the senses to shame.
Real cognition involves organically reckoning and hammering the probabilities that surround us down to manageable near-certainties. Humans are not computers that perform deterministic cognitive processing under stored-program control. Instead, our nervous systems are built on probabilistic principles that sift through impressions, heuristics, and odds so that we can get on with the business of living.
Cognitive computing systems should incorporate probabilistic analytic models in order to capture the irreducible uncertainties that inform rational thought. Anybody who wishes to plant cognitive computing in a more solid scientific foundation should check out the research presented in this MIT wiki. As discussed in the wiki, a probabilistic model of cognition should proceed from two axioms.
First, cognition is a process of trial-and-error hypothesis testing and confirmation. In other words, one confirms or rejects an apriori "working model" of a knowledge domain (i.e., cause-and-effect logic) through evaluation of probability-driven empirical observations.
And, second, cognition is a process of learning by conditional inference from confirmed working models. In other words, one's confidence in any statement about the world rides on the extent to which it derives from a cause-effect model that was confirmed through probabilistic trial-and-error testing.
These axioms define the extent to which we can trust deterministic approaches to cognitive computing. To the extent that a probabilistic cognitive model has been confirmed over and over through empirical evidence, we can justify coding its cause-effect model into deterministic processing rules. And to the extent that fresh empirical data continues to validate probabilistic models describing those same working models, we can continue to execute those models deterministically.
In other words, we can't have full-fledged cognitive computing without predictive models, on the one hand, and business rules management systems on the other.
---
May 19, 2014 8:12 AM
BlackBerry
,
IBM
,
OpenStack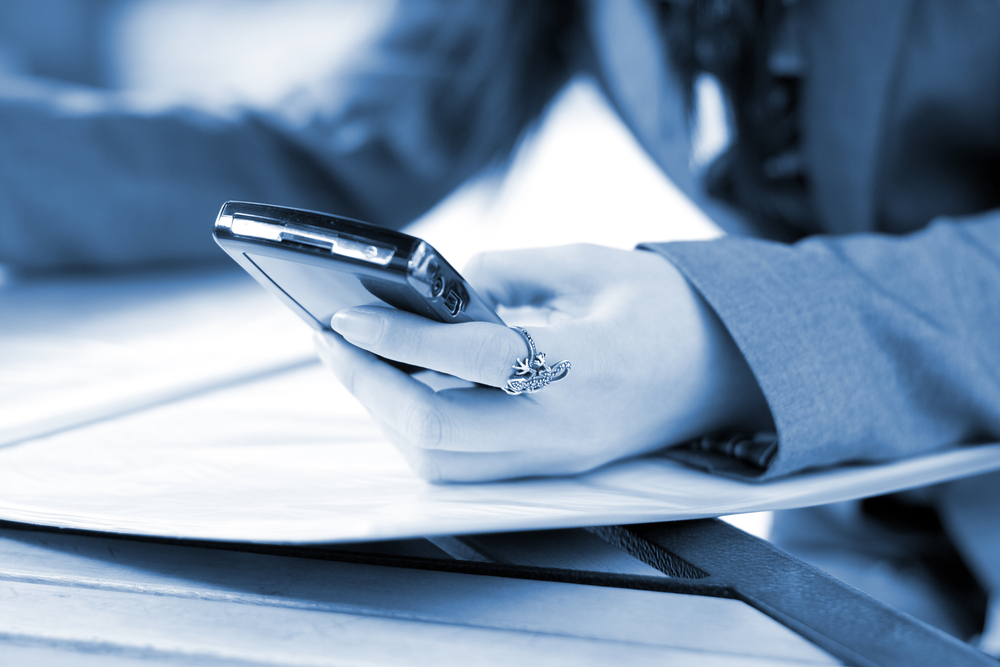 BlackBerry image via Shutterstock
BlackBerry is making waves by opening its BlackBerry 10 OS APIs to other MDM tools, but will this be enough to save the company? Find out in this week's roundup.
1. BlackBerry 10 open APIs extend MDM support without BES – Jake O'Donnell (SearchConsumerization)
BlackBerry's move to open its BlackBerry 10 OS APIs to other MDM tools is a welcome one for IT shops that don't want to stick with BES and might be a smart survival move for the company.
2. Microsoft pushes Azure, leaves data centers in the dark – Diana Hwang (SearchWindowsServer)
As Microsoft continues to push its enterprise vision around computing with an update of Windows Intune, many IT administrators are wondering what does that mean for products like System Center Configuration Manager.
3. Heartbleed flaw lingers due to shaky response – Brandan Blevins (SearchSecurity)
Uneven response efforts have left hundreds of thousands of servers and other devices vulnerable to the Heartbleed OpenSSL vulnerability.
4. What are the real differences between iOS and Android? – Vince Font (Brighthand)
For smartphone newbies, it's easy to assume that the difference between owning an iPhone and Android device is like night and day. In reality, it's not.
5. IBM Cloud Manager ties OpenStack to servers – Ed Scannell (SearchCloudComputing)
IBM hopes its Cloud Manager makes it easier for corporate users to tie its hardware servers to cloud platforms such as SoftLayer.
---
May 12, 2014 7:21 AM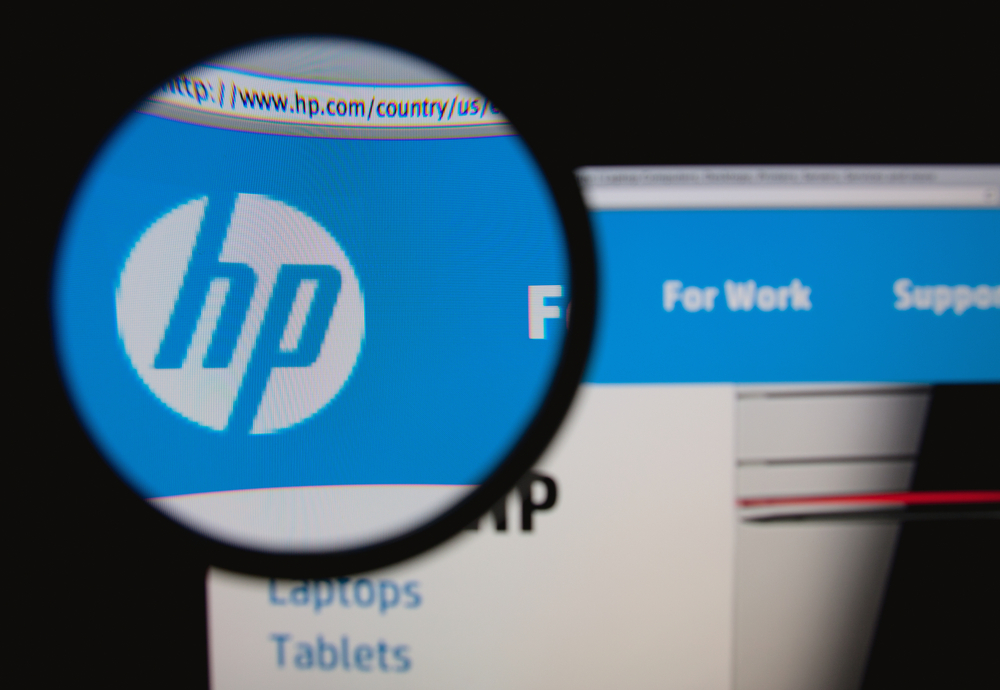 HP image via Shutterstock
What's the next company looking for a little love in the cloud computing world? It's none other than HP! Find out they're doing in the cloud market in this week's roundup.
1. HP Helion looks for enterprise love with OpenStack – Trevor Jones (SearchCloudComputing)
HP recently unveiled Helion, which marks a major commitment to cloud and a much-needed step toward its competition.
2. More VMware acquisitions on the horizon? CTO says 'maybe' – Colin Steele (SearchConsumerization)
Don't expect another huge deal for VMware, but it may pick up some companies to help integrate all of its end-user computing products, CTO Kit Colbert says.
3. Twitter announces security improvements – Warwick Ashford (ComputerWeekly)
Twitter has introduced enhanced user identification processes as part of efforts to boost security and protect users who reuse the same passwords across multiple sites.
4. Now is not a good time to buy a Microsoft Surface Pro 2 – Ed Hardy (TabletPCReview)
If you're in the market for high-end Windows tablet, you may want to hold off for the next week or so. Why you ask? Microsoft will be holding a press event on May 20th, during which the company widely expected to unveil the Surface Mini, its first mid-size tablet.
5. Users ponder public and private cloud storage, ViPR at EMC World 2014 – Sonia Lelii (SearchCloudStorage)
Customers at EMC World 2014 divulge strategies for using private and public storage clouds, and wonder if they need ViPR software-defined storage.
---
May 5, 2014 7:35 AM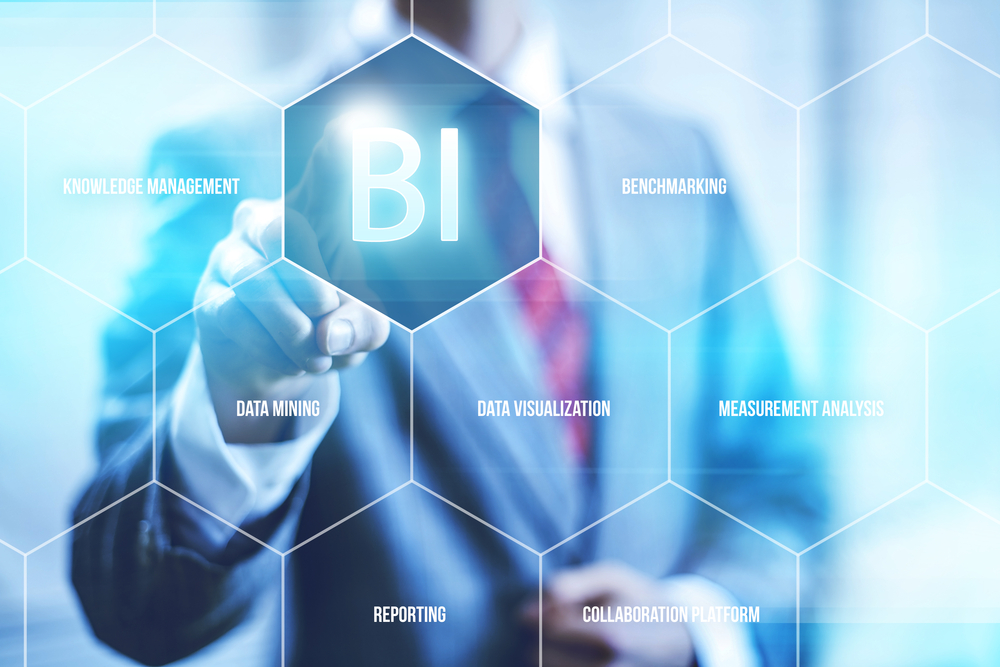 Business Intelligence image via Shutterstock
Who will win the business intelligence battle: Old or new vendors? That's what the TechTarget writers discussed and more in this week's roundup.
1. Windows XP becomes a zombie, receives patch after end-of-life – Toni Boger and Jeremy Stanley (SearchWindowsServer)
Administrators stuck on Windows XP, which hit end-of-life in April, were granted a small reprieve when Microsoft released a patch for an Internet Explorer bug.
2. IBM builds cloud marketplace, hopes cloud buyers will come – Ed Scannell (SearchCloudComputing)
IBM recently opened a cloud marketplace, but IT pros expecting to find an enterprise app store similar to the click-and-buy AWS or Azure markets will be a bit disappointed.
3. Heartbleed security bug: What should enterprises do now? – Gina Narcisi (SearchNetworking)
While the Heartbleed security bug prompts viability questions about OpenSSL, enterprises should be working with vendors to implement patches.
4. Everything we think we know about the the iPhone 6 – Vince Font (Brighthand)
It's common knowledge that a new iPhone (or two) will arrive by year's end, but a steady stream of rumors are slowly piecing together what Apple may have up its sleeve. Here's what we think we know about the forthcoming flagship.
5. The BI war: Old vs new business intelligence vendors – Emily McLaughlin (SearchCIO)
A battle is brewing between the legacy business intelligence vendor and the rookies burst onto the enterprise IT scene. Who will emerge victorious?
---
April 28, 2014 7:29 AM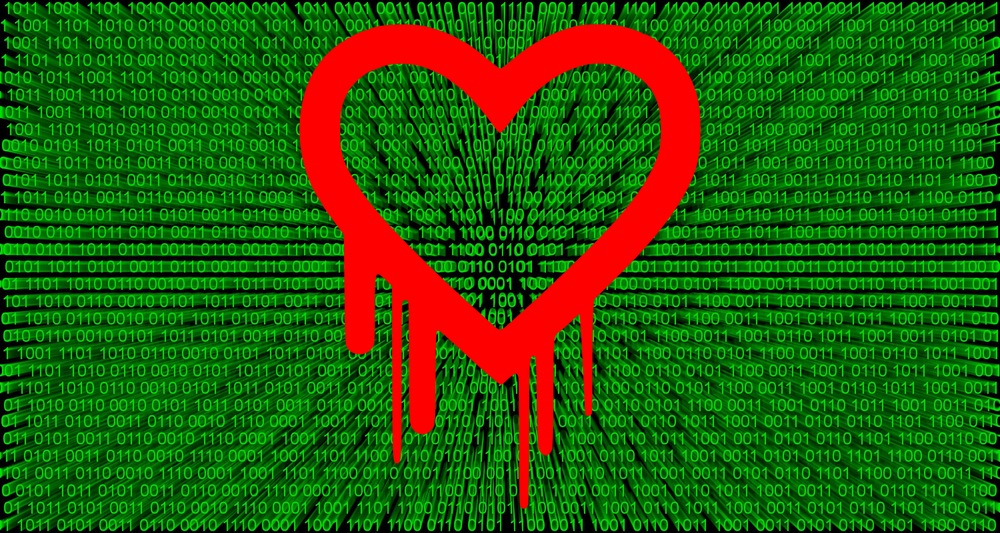 Heartbleed image via Shutterstock
More news on Heartbleed? That's right as several of the biggest tech firms are joining forces to take on the bug. Check out what they're doing in this week's roundup.
1. Heartbleed response: Tech giants to fund OpenSSL, other projects – Brandan Blevins (SearchSecurity)
A dozen of the biggest tech companies (Amazon, Cisco, Facebook, Google, Intel and Microsoft) have pledged financial help to OpenSSL and other open source projects after the Heartbleed bug exposed numerous issues.
2. VMware's Horizon 6 faces uphill battle against Citrix XenApp – Jake O'Donnell (SearchVirtualDesktop)
VMware is trying to usurp Citrix's throne with Horizon 6, but the suite faces some challenges, including Citrix's years of app remoting experience.
3. IBM servers' woes continue, cloud services show promise – Ed Scannell (SearchDataCenter)
The hits just keep on coming for IBM as the company again reported disappointing overall revenues of $22.5 billion, down 4% compared with last year's first quarter. Will its software and cloud services bring some relief for IBM?
4. Project Ara: How Google wants to revolutionize the smartphone – Vince Font (Brighthand)
Google's Project Ara initiative aims to bring affordable modular phones to the masses, and let users to upgrade their phone at will, part by part. Here's everything we know about it so far.
5. BI experts from Fortune 500 sound off on the future of analytics – Nicole Laskowski (SearchCIO)
Experts from Cisco, Caesars, Schneider, and GE give their two cents on how BI and analytics trends will evolve in the next two years.
---
April 21, 2014 7:42 AM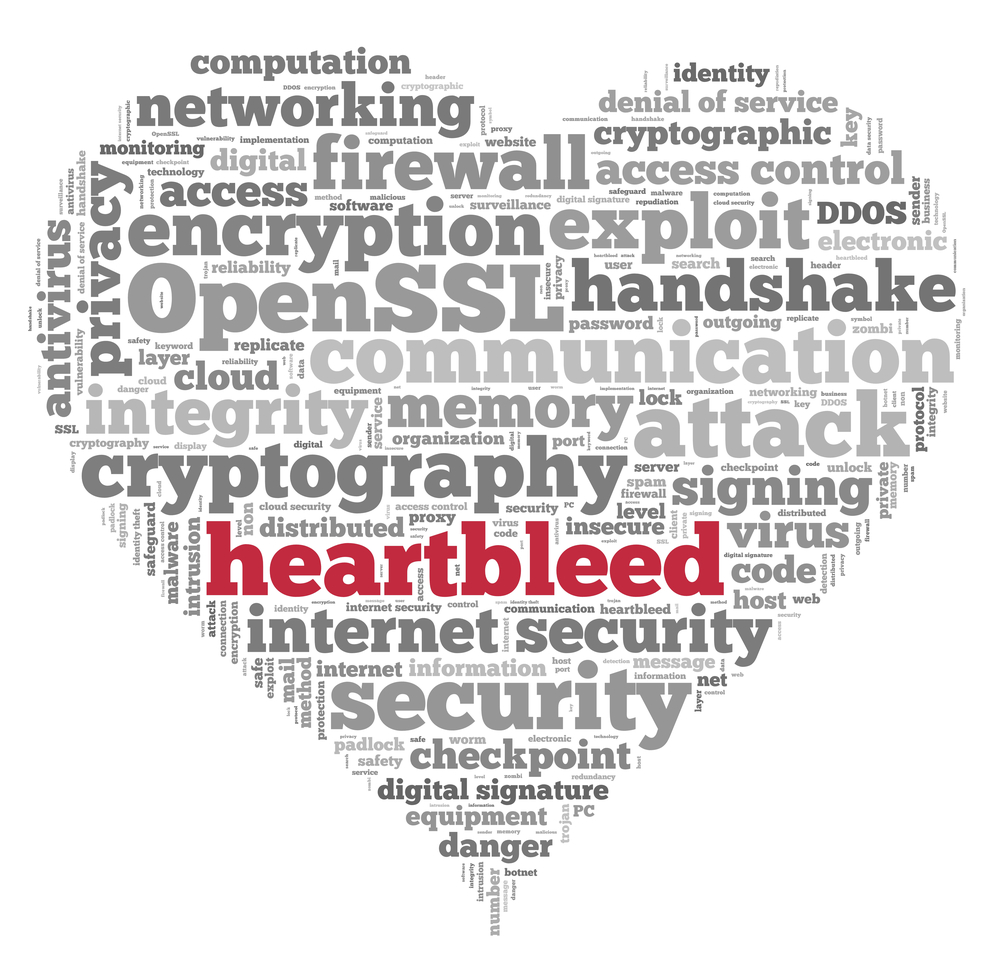 Heartbleed image via Shutterstock
What has the Heartbleed done to the Internet? All sorts of things, which the TechTarget writers have covered in this week's roundup.
1. Revoked certificates cause issues after Heartbleed – Robert Lemos (SearchSecurity)
In the wake of the Heartbleed OpenSSL vulnerability, the massive deluge of revoked certificates could cause palpitations across the Internet.
2. Heartbleed repairs threaten to cripple the Internet – Warwick Ashford (ComputerWeekly)
Security experts have warned that the Heartbleed bug could severely cripple the Internet as numerous organizations try to fix the security vulnerability in some versions of the OpenSSL encryption library.
3. Dell, Red Hat offer IT a refined PaaS strategy on OpenShift – Beth Pariseau and Adam Hughes (SearchCloudComputing)
Companies unite! That's what happen when Dell and Red Hat formed a PaaS coalition based on OpenShift. But still enterprise deployments of such technologies are still few and far between.
4. What does Windows Phone 8.1 mean for business? – Jamison Cush (Brighthand)
Microsoft Windows Phone 8.1 has a host of business-minded goodies for IT departments. But what will that mean for business users? No more smartphone camera?
5. CIOs should prepare for the battle between old BI and new BI – Nicole Laskowski (SearchCIO)
BI and analytics will experience rapid adoption in 2014 as BI vendors face a changing market. Who will win: Old BI or new BI?
---
April 14, 2014 8:28 AM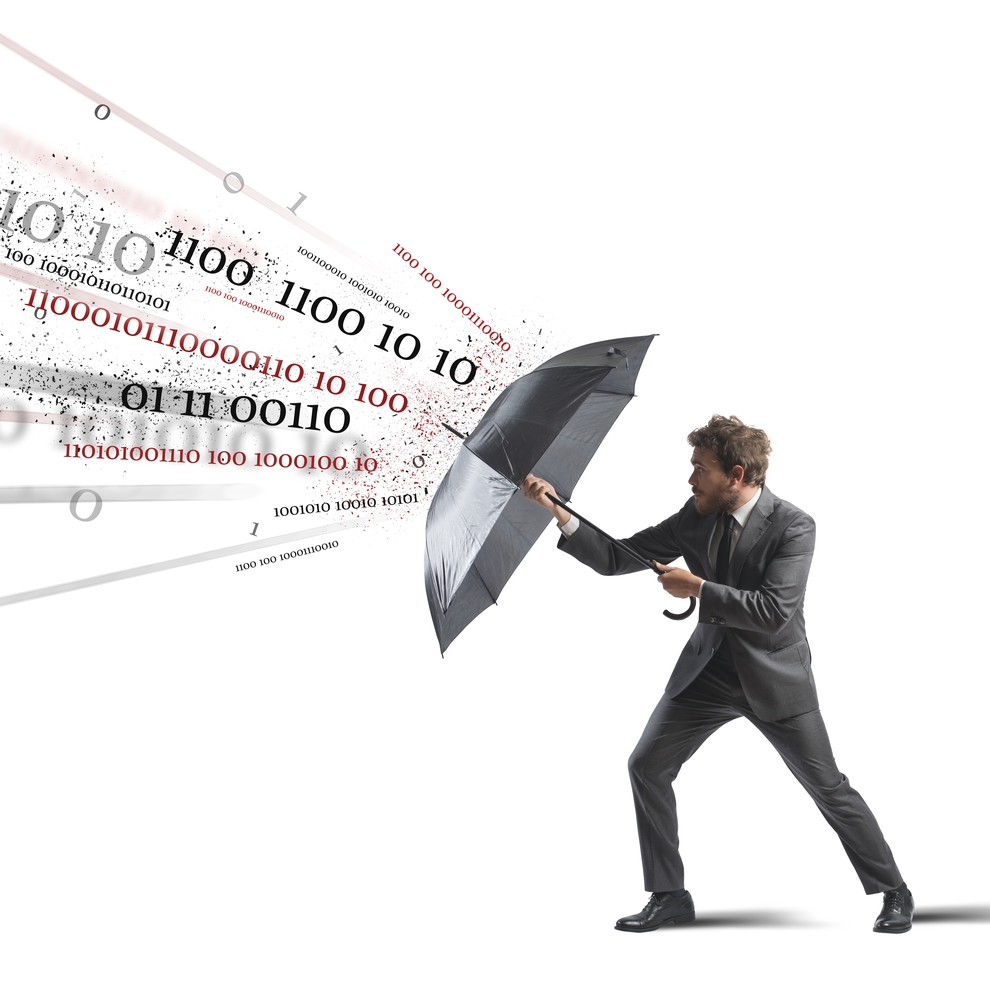 Internet bug image via Shutterstock
With the Heartbleed bug being the hot topic in the IT world last week, the TechTarget writers shared their stories about the vulnerability and more in this week's roundup.
1. OpenSSL vulnerability 'Heartbleed' may have exposed encrypted traffic – Brandan Blevins (SearchSecurity)
The researchers that discovered the 'Heartbleed' OpenSSL vulnerability say it could have exposed encrypted Internet traffic for millions of systems.
2. End of Windows XP support brings IT to a fork in the road – Diana Hwang (SearchEnterpriseDesktop)
Microsoft has officially ended Windows XP support, and those IT organizations who have yet to move off of the old OS stand at the junction of traditional PC upgrades, DaaS or VDI.
3. VMware finally takes on Citrix XenApp with Horizon 6 app remoting – Jake O'Donnell (SearchVirtualDesktop)
IT professionals finally have an alternative to Citrix for remote application publishing services with VMware firing its first salvo in the space: Horizon 6.
4. Apps for wasting time on your tablet smartphone – Sarah White (TabletPCReview)
Yes, apps have around millions of users to pass time throughout the day. But sometimes it can be overwhelming to find the best apps around so here are some of TabletPCReview's best choices.
5. Cloud computing issues and challenges: The GRC factor – Emily McLaughlin (SearchCompliance)
In our latest #GRCchat, tweet jammers discussed cloud computing issues and challenges and explained how governance, risk and compliance factor in.
---
April 7, 2014 8:10 AM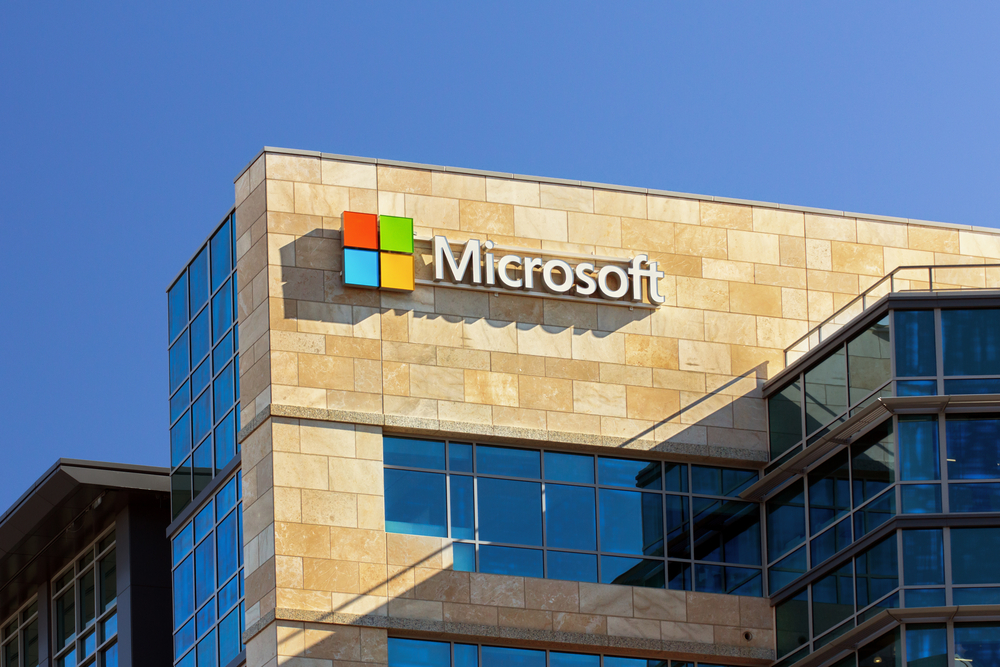 Windows 8.1 image via Shutterstock
Even though Microsoft promises to create universal apps to run on Windows devices, will that be enough for IT shops? That's what the TechTarget writers are trying to figure out in this week's roundup.
1. Are universal apps, Windows 8.1 updates enough to entice IT shops? – Diana Hwang (SearchEnterpriseDesktop)
After Microsoft unveiled its Windows 8.1 update, the company promised to help developers create universal apps that will run across Windows devices, ranging from smartphones to the Xbox One. But is it enough to entice IT shops?
2. International data center expansion fuses foreign with familiar – Meredith Courtemanche (SearchDataCenter)
The U.S. data center building industry is well-established, but it's literally a whole new world when companies expand IT operations internationally.
3. Twitter Roundup: Interop Las Vegas 2014 – Ryan Lanigan (SearchServerVirtualization)
As Interop 2014 drew some of the world's top tech companies to show off their latest high-tech offerings, Twitter was in full effect as attendees shared their thoughts on the conference.
4. Apple and Samsung beat all other phone makers in brand loyalty – Hannah Becker (Brighthand)
This may not seem as a surprise, but a new report recently came out that said Apple has the highest rate of brand loyalty among smartphone manufacturers with 76% of iPhone users replacing their smartphones with a newer iPhone model. Does that surprise you?

5. AirWatch CEO address IT concerns, discloses VMware EUC plans – Jake O'Donnell (SearchConsumerization)
AirWatch CEO John Marshall offers up some details of the VMware EUC roadmap, including how his company's mobility management products will integrate with Horizon.
---
March 31, 2014 2:22 PM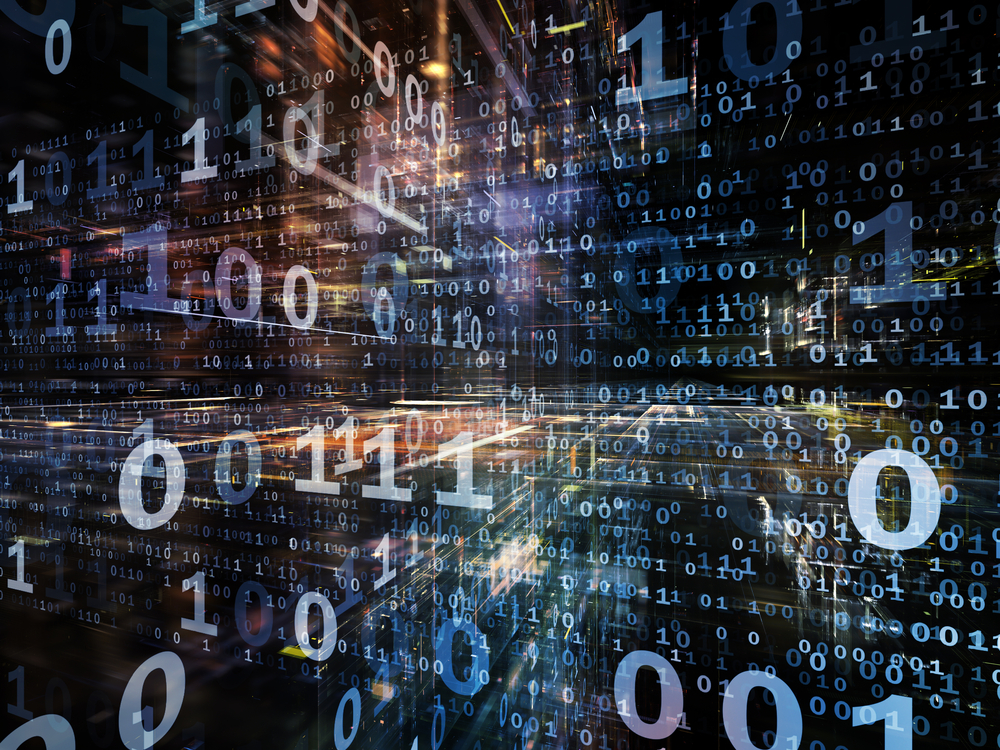 Data image via Shutterstock
By James Kobielus (@jameskobielus)
Data is overrated. You don't actually need data in order to generate brilliant insights. At the logical extreme, you can get by with sheer intuition. This is the human mind's ability to grasp intrinsic patterns that are revealed by little or no a priori data. However, data isn't completely outside the intuition equation. If your intuition isn't subsequently confirmed through data (such as the evidence of your own senses), then it was simply a bad guess. And if your intuitions, over time, are right roughly 50 percent of the time, then they are guesswork, rather than the insights of a perceptive mind.
When our thoughts turn to retaining data, we tend to forget that its payload, not the physical or logical representation of that payload, is what we should hold onto. The true payload of data consists of the real-world entities, properties, and relationships that it denotes (e.g., customer purchases, employee profiles, financial accounts), and the correlations, trends, forecasts, and other statistical patterns it describes. Anything in the data that is superfluous, tangential, or irrelevant to any of this can safely be discarded. And that latter rule is essentially what guides data professionals' routine decisions to purge, deduplicate, and compress the data they hold.
Compression involves reducing your retained data's bitload down to its irreducible payload. But some data resists efficient compression, for the simple reason that it contains no significant patterns that would allow further reduction without sacrificing payload. As this recent article by Vincent Granville notes (http://ow.ly/tUHlr ), "any algorithm will compress some data sets, and make some other data sets bigger after compression. Data that looks random, that has no pattern, cannot be compressed…. In fact, the vast majority of all data sets, are almost random and not compressible."
Actually, I take issue with that last statement. Most structured data sets have patterns, either at the row or column level, and can thereby be compressed to varying degrees. Most unstructured data sets can be compressed using dictionary encoding. And most video, audio, and image files can be compressed through extraction and encoding of their patterns. None of these objects are random in any true sense of that word.
And many complex data sets are reducible to the statistical models that a data scientist might extract from them. Conceivably, you might purge the bulk of the data that you used to build and train these models. The models themselves are the core insights–the patterns–that you were amassing all this data for in the first place.
---