---
September 23, 2014 6:50 AM
CRM
,
PLM
By Greg Lord (@GregLord11)
Businesses are focused on pursuing the holy grail of higher revenue and lower costs, and as they evaluate new technology solutions to help drive this growth, CIOs are changing the way they deploy and manage business critical applications by striving to leverage the ubiquity and cost efficiencies of the Internet for application delivery. Although every organization's IT strategy and approach to application delivery varies, the common requirement across all organizations is that end-users need fast, reliable and secure access to all their business applications. This requirement has become increasingly challenging given the complexity of application distribution across multiple data centers, end-users located all over the world using various devices and a growing list of business applications such as customer relationship management (CRM), collaboration, product lifecycle management (PLM), and support portals that users rely on every day.
For CIOs to successfully deliver applications to end-users within an organization, they need to understand the challenges in managing the Internet connection between an end-user's device and the data center where a particular application is hosted – specifically on at the enterprise-level. The Internet was not designed to handle the demands and requirements of business use given the legacy architecture and logic of the Internet, the selection of routes between end-users and data centers is extremely inefficient. Once selected, the transmission of data along a route is slow and error prone. The Internet itself, and large Internet-connected cloud data centers, are prone to over-congestion and downtime. In addition, mobile devices have different operating systems, browsers and connection types that introduce complexities. The Internet offers no inherent web security protection and it can be very difficult to gain visibility or manage and control applications being delivered over the Internet.
These challenges are what we call "The Enterprise Internet Problem," which can result in lost revenue due to partner and customer frustration with the poor response times and spotty availability. There are negative impacts on end-user productivity due to long load times as well as data loss vulnerabilities. Frustrated IT organizations struggle to troubleshoot issues and support complex application delivery architectures, let alone find the time to try to optimize the end-user experience.
To begin addressing the Enterprise Internet Problem, organizations typically try one of the following two approaches:
1. Implement a solution that lives within the four walls of the data center – either a physical hardware box or a virtual appliance.
The data center could be an organization's own data center or the data center of their cloud or hosting provider. Any way you slice it, this approach doesn't work because organizations need a symmetrical solution that addresses both ends of the application delivery and IT organizations can't possibly implement a box or virtual appliance in every data center and every end-user location. Also, this approach introduces additional cost and complexity, because organizations need to purchase, implement, and support these solutions – a challenge which is compounded as applications inevitably move across datacenters and cloud environments over time.
2. Continue to invest in maintaining private network infrastructure.
This approach works to a certain extent, in that it helps address Internet performance and reliability issues, but it doesn't scale because it limits access to applications and restricts organizations from leveraging the cost efficiencies and ubiquity of the Internet.
In order to solve the "The Enterprise Internet Problem," organizations need to look at various options, including a possible movement to the cloud. Instead of requiring IT organizations to take on the burden of deploying and managing these critical capabilities on their own, cloud-based platforms can help enterprises determine the most optimal Internet route, connection offload, load balancing, real-time failover, web acceleration, Front-End-Optimization, DDoS mitigation and Web Application Firewalls that are not constrained within the four walls of a few data centers. Deploying applications in servers and networks can be effective, as it brings end users closer to the applications needed to operate a business.
By understanding and addressing these problems, organizations can position themselves to instantly enter new markets, improve customer interactions, do business via lower-cost online channels, enable end-users to get more done in less time, and realize the holy grail of higher revenue and lower costs.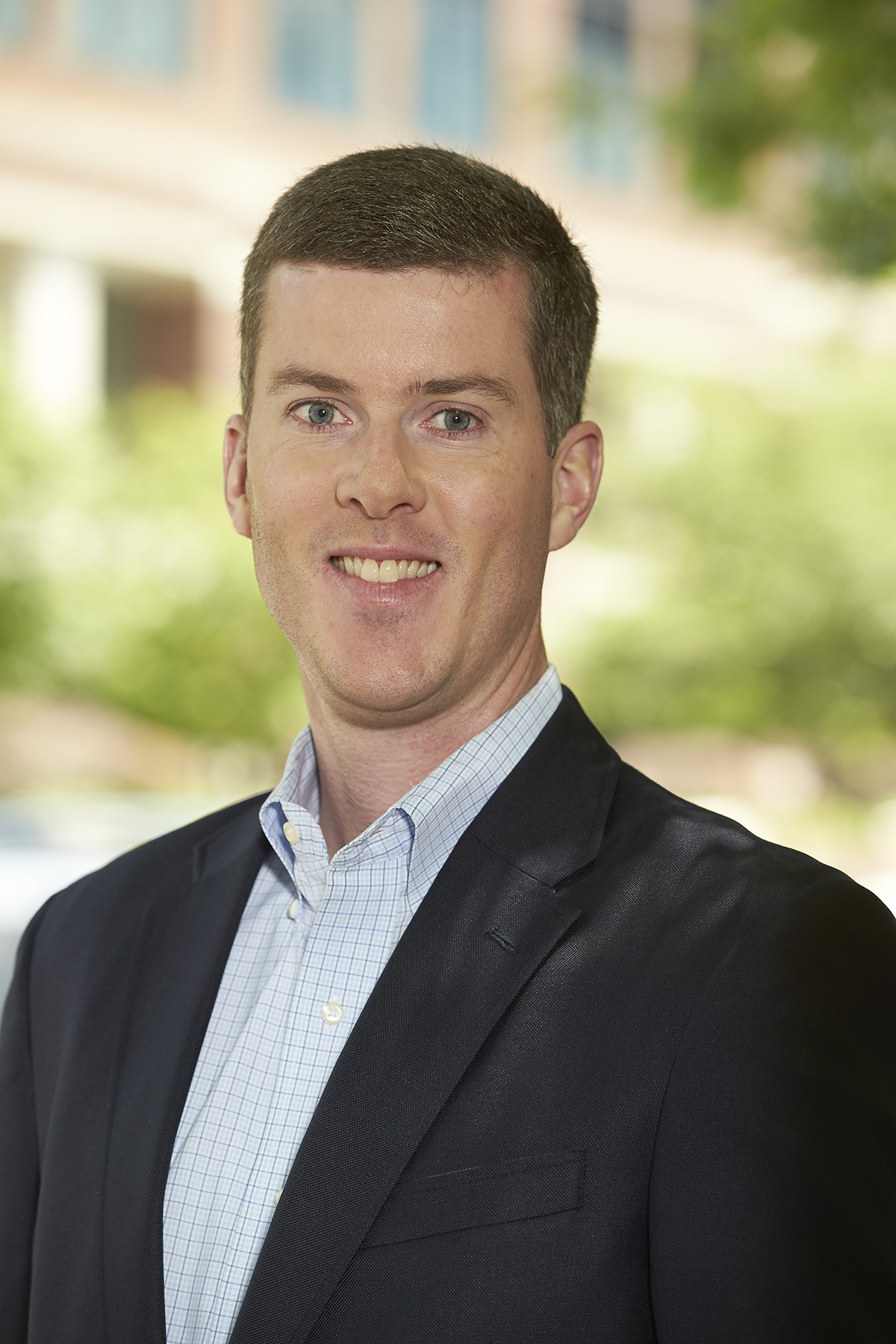 Greg Lord is the Sr. Product Marketing Manager responsible for Enterprise Solutions, including Enterprise Application Delivery and Cloud Solutions, at Akamai Technologies. Before joining Akamai, Greg held several Enterprise Sales and Marketing roles at Intel Corporation, including having led Cloud & Data Center Marketing for Intel's Americas business. Prior to Intel, Greg was an IT Manager at both Reebok and Partners Healthcare. Greg is a certified Project Manager (PMP), has an undergraduate degree in Computer Information Systems from Bentley University, and his MBA from the University of Notre Dame.
September 22, 2014 9:38 AM
Data breach
,
Oracle
,
Rackspace
,
VMworld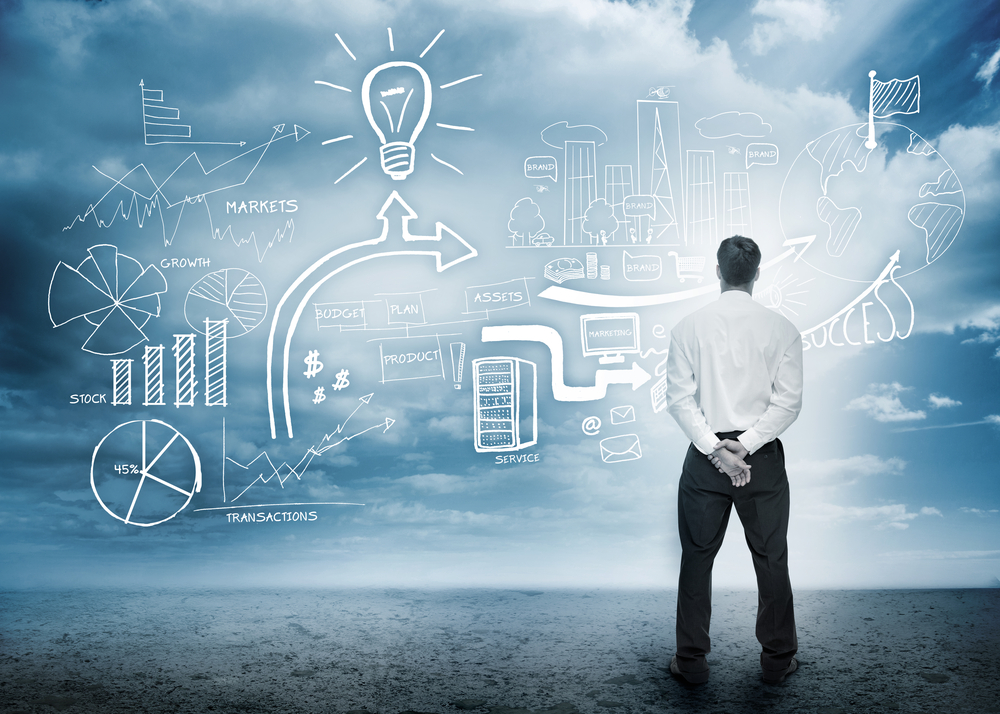 Cloud Computing image via Shutterstock
Was staying independent the right move for Rackspace? Find out in this week's roundup.
1. Rackspace goes all in with managed cloud – Trevor Jones (SearchCloudComputing)
Rackspace rebuffed its suitors and opted to stay independent. What that means for the long-term stability of a company pushing managed cloud remains unclear.
2. VMworld 2014 recap: The good, the bad and the ugly – Tom Walat (SearchVMware)
At VMware's annual conference in San Francisco, the virtualization company announced a new hardware appliance and other offerings to further its goal to deliver its vision for a software-defined data center.
3. Home Depot data breach update: 56 million cards confirmed stolen – Brandan Blevins (SearchSecurity)
Home Depot said late Thursday that its recent breach involving 56 million payment cards was the result of custom-built malware, and that the company has since rolled out new POS encryption technology.
4. Ellison steps aside as Oracle CEO, becomes CTO and chairman – Mark Fontecchio, Jessica Sirkin and Craig Stedman (SearchOracle)
Oracle said founder Larry Ellison is giving up his CEO position but will continue to oversee product development as CTO, while also becoming the company's executive chairman.
5. Cloudian adds appliances, flash to run HyperStore cloud software – Sonia Lelii (SearchCloudStorage)
Hybrid cloud vendor Cloudian bucks the software-defined storage trend, adding appliances to run its HyperStore object software.
---
September 15, 2014 8:57 AM
Data breach
,
EMM
,
VMware EVO
,
Windows Azure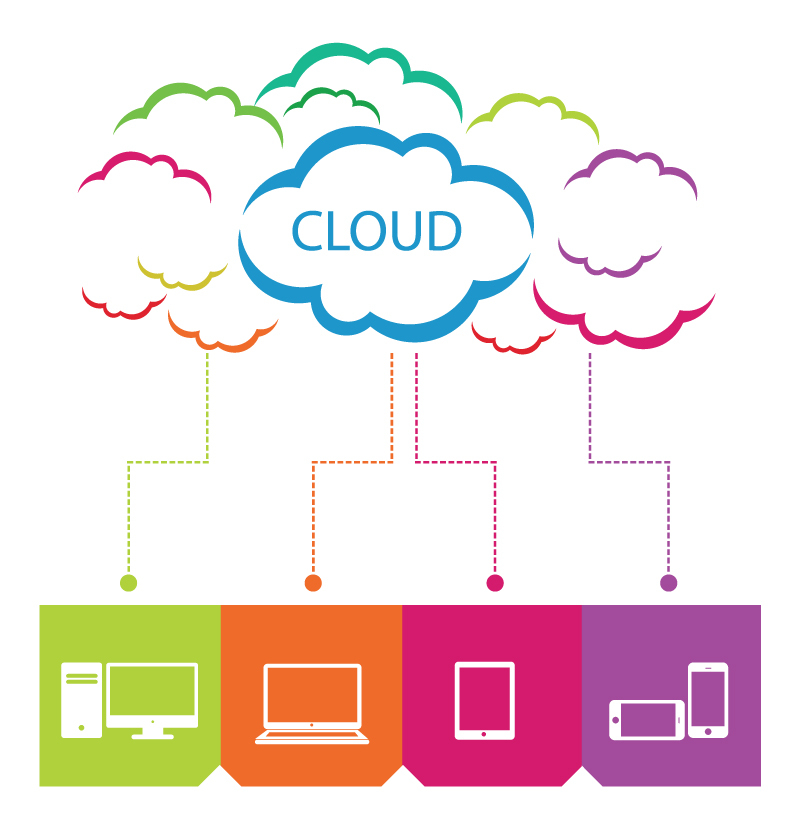 Cloud Computing image via Shutterstock
Should you be worried about the cloud after the latest outage? Find out in this week's roundup.
1. Azure outage drudging up concerns about cloud's capabilities – David S. Linthicum (SearchCloudComputing)
Microsoft is the latest cloud provider to suffer an outage and send the IT world into a state of frenzy. Customers are questioning the capabilities of cloud computing, but are they overreacting?
2. Microsoft, Dell EMM updates take aim at crowded market– Diana Hwang and Jake O'Donnell (SearchConsumerization)
With new features on the way, Dell and Microsoft will vie for more EMM customers this fall. What will it take to bring them on board?
3. What you need to know about VMware EVO:RAIL – Ryan Lanigan (SearchServerVirtualization)
Users had high hopes when VMware announced their new hyper-converged infrastructure offering, EVO:RAIL. But questions still linger about its hardware partners.
4. Yahoo wins bid to shine more light on U.S. surveillance – Warwick Ashford (ComputerWeekly)
Yahoo has won the release of 1,500 pages of documents from a key 2008 case in a secretive US surveillance court.
5. Home Depot confirms data breach began in April – Eric Parizo (SearchSecurity)
The home improvement retailer confirms its customers' payment card data was breached in an incident that is believed to have begun in April, likely compromising millions of card accounts.
---
September 8, 2014 8:10 AM
OpenStack
,
Security breaches
,
VMworld
,
Windows 8.1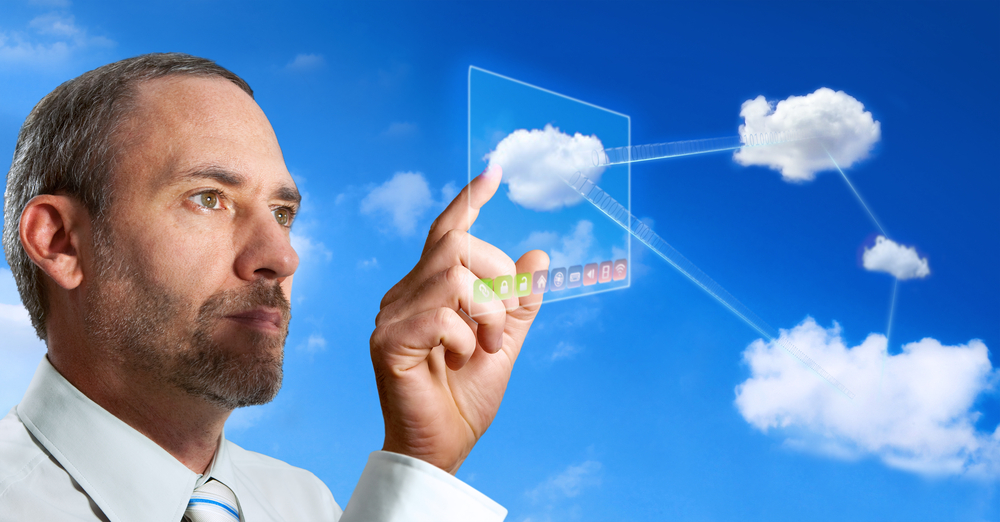 Cloud computing image via Shutterstock
Can OpenStack finally make its way into the corporate world? Take a look at this week's roundup to find out.
1. OpenStack adoption creeps toward corporate acceptance – Trevor Jones and Ed Scannell (SearchCloudComputing)
Four years after OpenStack's debut, many enterprises are still working through integration, upgrade and cost issues.
2. Windows 8.1 tablets swim — not sink — in hospitality industry – Diana Hwang (SearchConsumerization)
Big hotel and travel companies look to Windows 8.1 tablets as a platform to connect guests, customers and workers, but new deployments could pose IT problems not found in mainstream corporate settings.
3. Card trail shows Home Depot data breach could be huge – Brandan Blevins (SearchSecurity)
The reported Home Depot data breach may have affected stores nationwide over the course of several months if new data proves to be correct.
4. Ransomware on the rise, warns cyber threat report – Warwick Ashford (ComputerWeekly)
The first half of 2014 saw an increase in online attacks that lock up user data and hold it for ransom, reports F-Secure Labs.
5. EVO:RAIL and containers top VMworld highlights – Nick Martin (SearchServerVirtualization)
In this podcast, we talk with Simon Crosby, CTO of Bromium, about VMware's support for containers and dig into how EVO:RAIL fits into the hyper-converged market.
---
September 2, 2014 11:38 AM
Data Management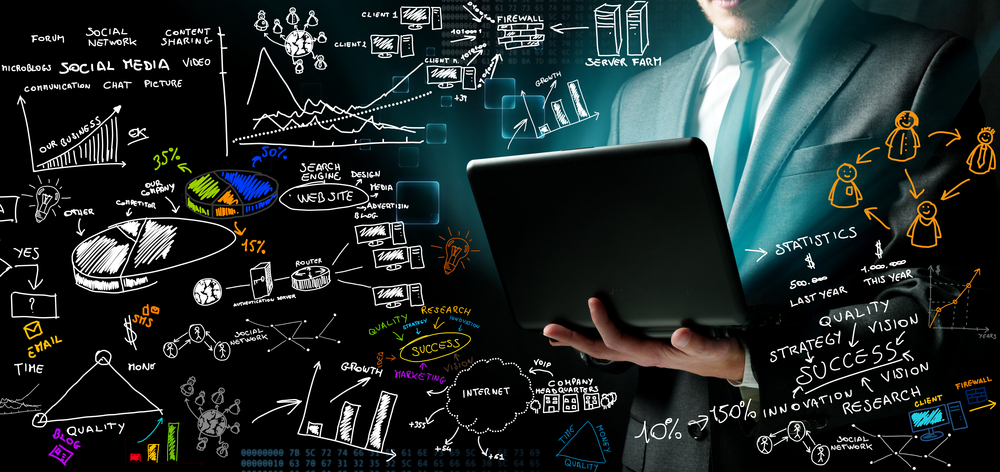 Data management image via Shutterstock
By James Kobielus (@jameskobielus)
Data management professionals know that how you model the data directly constrains how flexibly you can analyze it.
When you consolidate relational sources that embody divergent data schemas and definitions, you are inviting a world of pain. Rollup of those sources for unified drilldown can't take place until you run it all through a gantlet of data integration, matching, merging, and cleansing. Even then, you generally have to make the resultant data set available in relational third-normal form.
And when you add unstructured sources to the mix, watch out! Querying across multi-structured sources might involve unstructured-data integration to transform the nonrelational data to relational schemas that support SQL access. Or it might involve keeping data in its source formats and offering agile query access through an abstraction that can do justice to the myriad semantics.
That's where ontologies, taxonomies, and other data abstractions enter the picture. As multi-structured data moves into the mainstream, data scientists will increasingly require integration tools to help them analyze data within the semantic contexts expressed in these and other domain-specific abstractions. As noted in this recent article on ontologies, these and other abstractions have a clear analytic advantage over relational and other platform-specific models.
Ontologies, as author Malcolm Chisholm emphasizes, are principally oriented toward data's analytical uses within and across disparate data-store implementations. Framed in Resource Description Format and other formats, ontologies are, he states, "analysis, not design, artifacts," geared to semantic query and knowledge discovery. "An ontology is a view of the concepts, relations and rules for a particular area of business information, irrespective of how that information may be stored as data."
In the broader perspective of multistructured analytics, ontologies support the following use cases:
Building semantic models: Developers explicitly model semantics as RDF ontologies and/or related logical structures like taxonomies, thesauri, and topic maps. These ontologies are used to drive the creation of structured content that instantiates the entities, classes, relationships, attributes, and properties defined in the ontologies.
Mediating between heterogeneous semantics. Developers use ontologies and other semantic models to drive the creation of mappings, transformations, and aggregations among existing, structured data sets.
Mining the semantics implicit in unstructured formats: Developers use natural-language processing and pattern-recognition tools to extract the implicit semantics from unstructured text sources.
Managing semantics in a consolidated repository: Application environments require repositories or libraries to manage ontologies and other semantic objects and maintain the rules, policies, service definitions, and other metadata to support the life-cycle management of application semantics.
Governing semantics through comprehensive controls: Application environments require that various controls — on access, change, versioning, auditing, and so forth — be applied to ontologies; otherwise, it would be meaningless to refer to them as "controlled vocabularies."
You might regard ontologies as metadata applicable to the deep analytic meaning of data. As such, ontologies are a key semantic stratum within which all data-driven insights are rooted firmly–and from which they all exude like liberated liquid energy.
---
September 2, 2014 9:03 AM
Apple
,
Software-defined data center
,
VMware
,
VMworld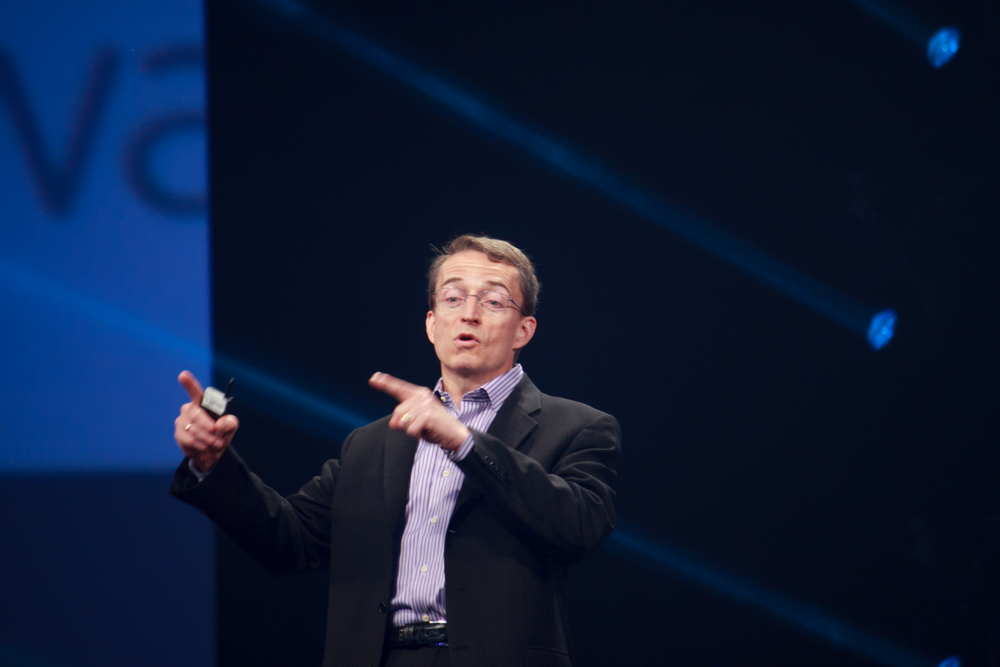 VMware image via Shutterstock
Missed all of the VMworld 2014 news? Not to worry, it's all here in this week's roundup.
1. With EVO: RAIL, VMware turns VSAN into a franchise – Dave Raffo (SearchVirtualStorage)
VMware's EVO: RAIL allows hardware vendors to build hyper-converged appliances running VSAN and other VMware software.
2. Software-defined data centers pique IT's interest – Margie Semilof (SearchServerVirtualization)
IT pros' interest in software-defined data centers continues to grow as tools, such as VMware's EVO:RAIL, offers IT an effective small business option.
3. Backoff point-of-sale malware hits over 1,000 businesses – Brandan Blevins (SearchSecurity)
In an advisory Friday, the U.S. government estimated that the Backoff point-of-sale malware campaign has struck over 1,000 businesses to date.
4. Apple and FBI launch iCloud hack investigation – Warwick Ashford (ComputerWeekly)
Apple and FBI investigate the breach of Apple's iCloud causing fresh business concerns over cloud security.
5. Maxta Inc. develops MaxDeploy, seeks hardware partners – Garry Kranz (SearchVirtualStorage)
Like VMware, Maxta wants to sell its software-only, hyper-converged storage platform integrated on standard industry hardware.
---
August 25, 2014 7:31 AM
Google
,
Heartbleed
,
IaaS
,
PaaS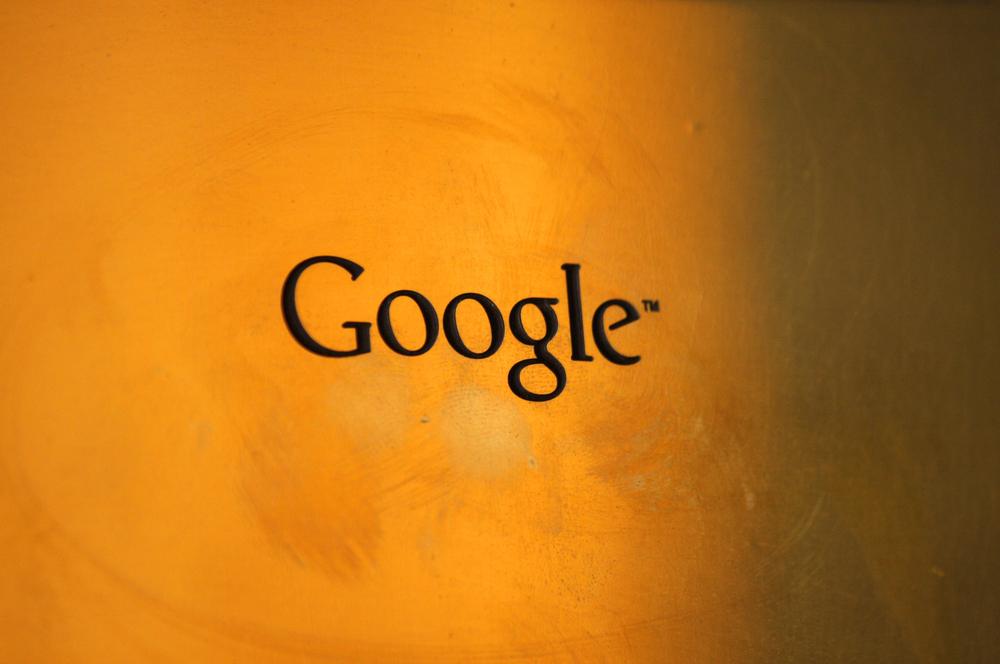 Google image via Shutterstock
How will Google be able to combine IaaS and Paas? Tune into this week's roundup to find out.
1. Google fills the gap between Iaas and PaaS – Trevor Jones (SearchCloudComputing)
Google wants to merge the worlds of IaaS and PaaS to create a single continuum of services for customers. It's likely a sign of things to come from all the major public cloud vendors as they look to cover their bases in the maturing market.
2. Two-year PC replacement saves cost, raises productivity – Diana Hwang (SearchEnterpriseDesktop)
IT pros debate whether companies should replace PCs every two years instead of following conventional wisdom of three to four years. In today's world, one size doesn't fit all, and a two-year cycle may work in some cases.
3. Community Health breach shows detecting Heartbleed exploits a struggle – Brandan Blevins (SearchSecurity)
The difficulty of detecting Heartbleed exploits means that the Community Health breach is unlikely to be the last incident linked to the OpenSSL flaw.
4. New partnerships, SLAs make Google Enterprise services a UC option – Gina Narcisi (SearchUnifiedCommunications)
Consumer Google services like Hangouts weren't always an option for enterprises. New partnerships with UC providers are making Google Enterprise Solutions more appealing as UC tools.
5. FC Bayern Munich partners with SAP for help with sports analytics – Todd Morrison (SearchSAP)
In this roundup, SAP inks a deal with FC Bayern Munich that includes sports analytics, and an Austrian retailer looks for better inventory control.
---
August 18, 2014 12:38 PM
Black Hat
,
Cloud Computing
,
Microsoft
,
OpenStack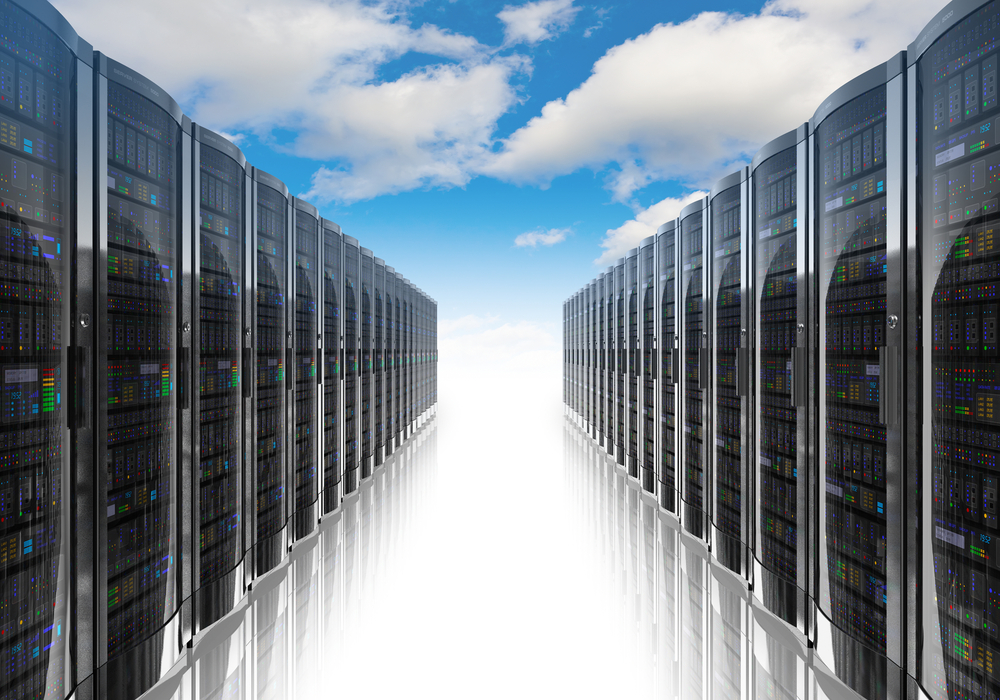 Cloud Computing image via Shutterstock
Will Microsoft be able to make a dent in Amazon's lead in the IaaS cloud market? Find out in this week's roundup.
1. IaaS cloud race far from over – Adam Hughes (SearchCloudComputing)
Amazon Web Services remains the frontrunner in the IaaS cloud market, but Microsoft Azure has made strides to improve its cloud. Can Microsoft capitalize on its advantages and make a bigger dent?
2. Microsoft issues critical IE patch, introduces whitelisting – Jeremy Stanley (SearchWindowsServer)
Microsoft patched two publicly known vulnerabilities in the August Patch Tuesday update. The company also introduced plug-in whitelisting in IE.
3. OpenStack market size will cross $1.7bn by 2016, says 451 Research – Archana Venkatraman (ComputerWeekly)
Free and open-source cloud computing platform OpenStack could reach an estimated market size of $1.7bn by 2016.
4. Internet of Things security issues rise to the fore at Black Hat – Brandan Blevins (SearchSecurity)
This year's Black Hat showed that the Internet of Things security issues are going to demand increased attention in the near future.
5. Data explosion poses storage challenges to universities – Carol Sliwa (SearchStorage)
The incoming Michigan State CIO discusses the data storage challenges universities have to deal with and how to address them with cloud storage.
---
August 4, 2014 10:11 AM
Algorithms
,
Big Data
,
Big Data analytics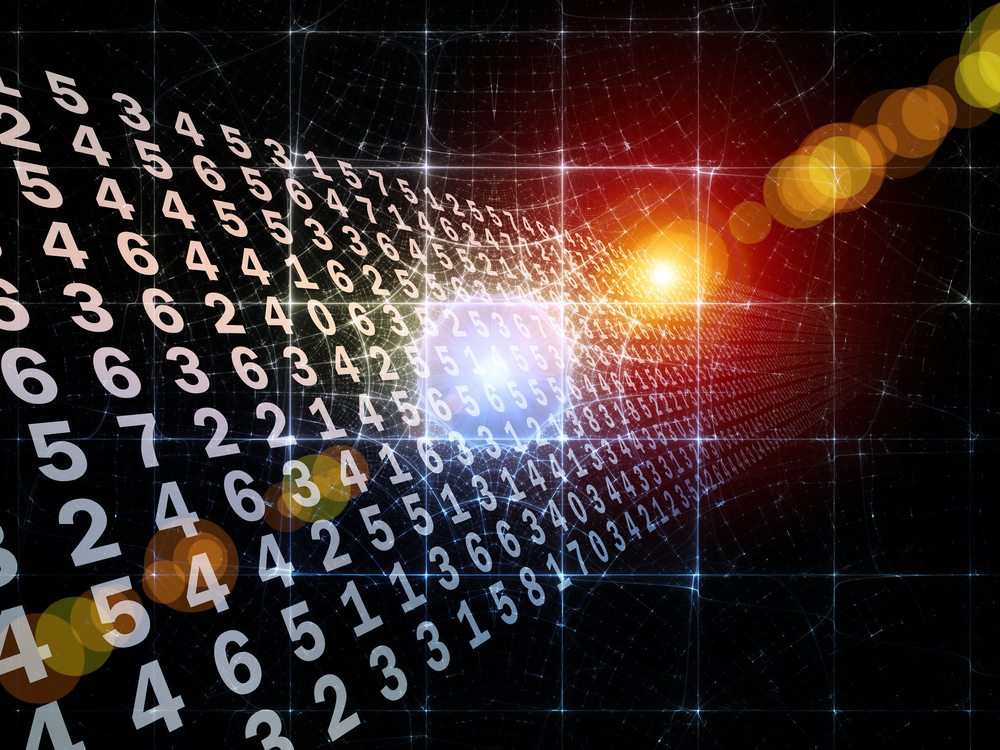 Algorithm image via Shutterstock
By James Kobielus (@jameskobielus)
People have invested the word "algorithm" with some sort of mystic power. In the popular mind, that word seems to stand for the secret sauce–or evil spirit–that animates big data.
Attributing the power of big-data analytics to some magical resource called "algorithms" isn't terribly enlightening. It takes much more than algorithms–which are as diverse, malleable, and promiscuous as molecules–to extract meaningful insights from big data.
More than mere algorithms, what you need are data scientists who get the data in shape for statistical analysis and exploratory visualization. As I noted in this blog from last year, every step of the data scientist's working method involves selecting from diverse options: analytic problems, subject populations, sources, samples, model versions, predictive variables, visualizations, and so on.
And, oh yes, of course….the right algorithms. Stepping through the standard methodology, as defined in the cited blog, is a sort of meta-algorithmic discipline at the heart of professional data science. If a data scientist makes the wrong choice at any step–including, but not limited to, selecting the right algorithm(s)–they may never find the underlying correlations they seek. Worse yet, they may "find" spurious correlations and thereby inadvertently deceive themselves and others regarding what's actually going on in their problem space. There is no foolproof mental algorithm to steer statistical analysts in the right direction as they seek the baseline causal factors in any domain.
If you're unfamiliar with statistical modeling best practices, you may think that the choice of algorithm is simple: just go with something that everybody talks about called "regression algorithms." But you would be wrong. Not only are there other types of essential data-science algorithms (e.g., clustering and segmentation), depending on what you're trying to accomplish, but as Vincent Granville states in this recent blog, even if you focus only on regression, there are hundreds of those algorithms to choose from. And you can blend them in countless permutations. You might even develop your own, if you have an especially astute mathematical mind.
The most enlightening aspect of Granville's discussion is how he characterizes the statistical modeling scenarios within which each type of algorithm is best suited. For a working data scientist, the trade-offs and optimal blending of diverse algorithmic approaches must always be revisited in every new modeling exercise.
It's clear that no one uber-algorithm will ever be suitable for illuminating the infinite range of statistical patterns that might inhere within real-world data.
---
August 4, 2014 7:54 AM
AirWatch
,
Android
,
BYOD
,
Cloud Applications
,
VMware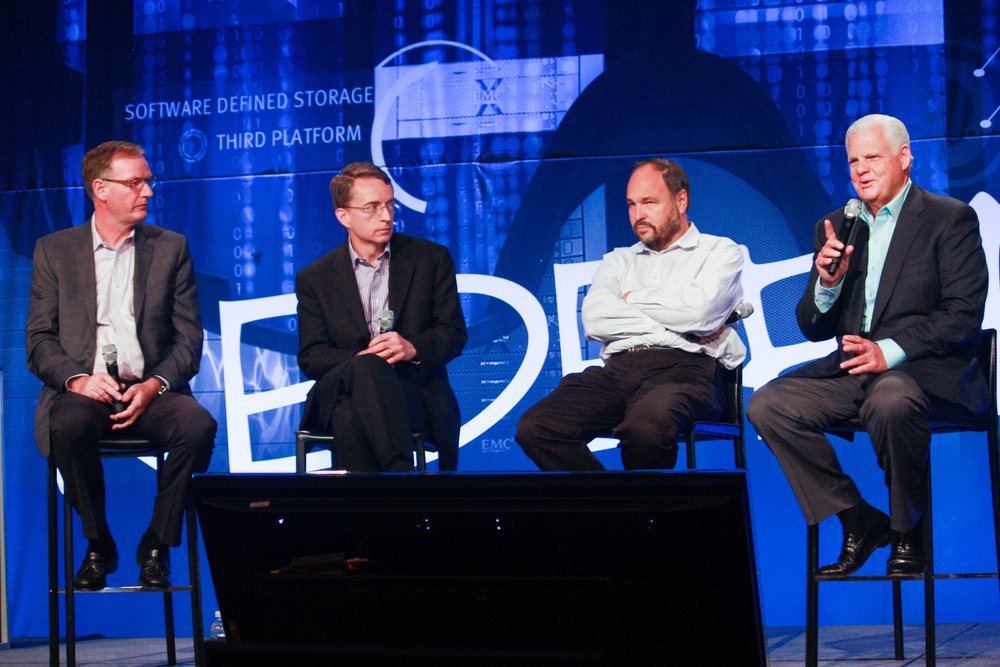 VMware image via Shutterstock
What should you expect at VMworld 2014? Tune into this week's roundup to find out.
1. Interests go beyond technology at VMworld 2014 – Tom Walat (SearchVMware)
The annual VMware event is expected to draw more than 20,000 but, for some, the company's products aren't the only selling point.
2. VMware-AirWatch integration details, new features revealed – Jake O'Donnell (SearchConsumerization)
VMware continues to drop details about its integration with AirWatch for end user computing. Among the new items coming is a mobile container that brings together many different technologies from both companies.
3. Study: Cloud app data sharing growth increases risks – Rob Wright (SearchCloudSecurity)
Netskope's Cloud Report shows the average number of cloud apps used in the enterprise is growing — but the majority of those apps lack proper security and policy controls.
4. RackWare expands software into cloud disaster recovery – Sonia Lelii (SearchDisasterRecovery)
RackWare turns its cloud application migration software into an automated DR tool by adding failback, failover and building on migration.
5. Android vulnerability enables app impersonation, heightens BYOD risks – Sharon Shea (SearchSecurity)
News roundup: The 'Fake ID' flaw on Android devices allows malicious apps to impersonate trusted ones, putting confidential data at risk and reigniting BYOD security concerns.
---